The American actress Sofia Hublitz is no new face in the entertainment industry although she is among the many who joined the industry at their older age. Hublitz is known for her starring role as Charlotte Byrden the daughter of Jason Bateman and Laura Linney in the crime drama web TV series Ozark but she had her first TV appearance in 2013 and debuted as an actress in 2014. Let's learn more about the Virginia-born actress.
Who is Sofia Hublitz and How Old is She?
Sofia is the daughter of Keiran Lawrence Gaughan and Sosie Hublitz who had her on June 1, 1999, in Richmond, Virginia of the United States of America. Although there are no record details about the young beauty's parents, siblings and educational qualification, it is certain that she is of White ethnicity and she holds American nationality. Her birth sign is Gemini.
Sofia had her first TV experience in 2013 when she joined a competitive reality TV series MasterChef Junior as a contestant. She left an imprint at the show, not as the best or the first position in the competition, (because she completed the competition in 8th position) but because she broke out in tears after discovering her cooking mishap and then she was comforted and encouraged by the British chef and TV personality Gordon Ramsay who was then the host of the show and he played a knight in shining armour. This made her popular among the TV series fans for the next episodes. Choosing to soar on the back of her young fame, Sofia started with her acting career. She easily blended with the rest of the industry's stars. She soared higher after debuting as Danielle Hoffman in two episodes of the TV series Louie which had amazing actors and actresses like Michael Rapaport, Celia Keenan-Bolger,  Jim Florentine, and Judy Gold, among many others.
Sofia's next TV role only came two years after when she appeared as Young Sylvia in the 2016 comedy-drama TV web series Horace and Pete. She acted alongside actors like Steven Wright, Alan Alda, Louis C.K. and a lot more. She signed with three Arts Entertainment but in her bid to reach her desired goal in the movie industry, Sofia Hublitz signed with the United Talent Agency in (UTA) in 2016. She eventually made her big break in 2017 following her role as 'Charlotte Byrde' the 15-year-old moody teenager and daughter of Marty Byrde (Jason Bateman) and Wendy Byrde (Laura Linney) in the American crime thriller drama TV series Ozark. You could also find Sofia featuring in a song titled Where Are Pomegranates by the Backlash, an internet group.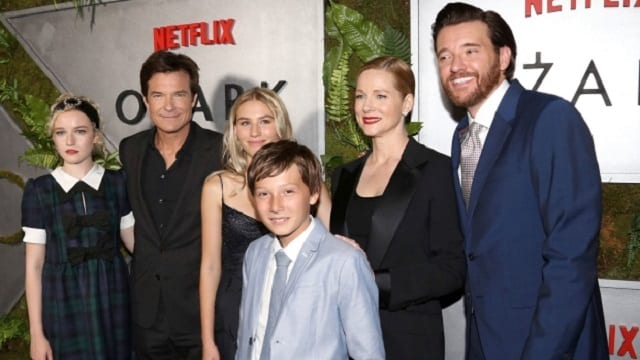 Sofa Hublitz is a strong supporter of America's 44th president, Barrack Obama. She was strongly against Donald Trump, the country's 45th president. She was in fact against his candidacy in 2016.
Her Salary and Net Worth
Having appeared in just a few TV series, Sofia Hublitz is one of the many young actresses that will shake the entertainment industry in the nearest future. The young actress has a net worth of about $500, 000 with about $10,000 as her salary per episode of the TV series she appeared in. These figures are bound to go higher as she continues to grow in the industry. Looking at her performance, Sofia will soon join the list of the Woods' "highest-paids".
On social media, Sofia is quite active on platforms like Instagram where she has over 49k followers. Her fans are expecting to see more of her in the coming years as she has many upcoming projects.
Who Is Sofia Hublitz's Boyfriend?
It is difficult to say if Sofia does have a boyfriend as she has kept that part of her life a secret. However, she hangs out with a couple of good-looking men mostly from the entertainment industry. In her list of favourite actors include notable men like Hugh Jackman and Mark Sinclair best known by his stage name Vin Diesel.
See Also: Hayoung Choi Bio: Everything You Must Know About Ki Hong Lee's Wife
Height, Weight, Other Measurements
Sofia is a beautiful lady with a petite body figure which she often flaunts on her Instagram page.  The young actress is 5 feet 4 inches tall and she weighs about 50 kg (108 lbs).
With a chest measuring 32, waist 25 and hip 34 inches, her vital physique would then be 32-25-34 inches. She has a pair of beautiful blue eyes matching her blond hair colour. Her shoe measurement is 6.