Age/Date of Birth:

7 October 1959
Height:

5 feet, 9 inches (1.75 m)
Ethnicity/Race:

English
Nationality:
British
Wife or Girlfriend:
Lauren Silverman (2013–present)
Parents:
Father: Eric Philip Cowell
Mother: Julie Brett
Net Worth:
$600 million
Simon Cowell is a British reality TV judge, record producer, talent manager, and businessman. The CEO of Syco, Cowell is popular for his blunt and crude remarks on the TV shows he judges. Through his entertainment career, Cowell has been able to build an ever-growing net worth that currently stands at approximately $600 million.
A Breakdown of His Net Worth and Earnings 
Simon Cowell has an estimated net worth of $600 million, alongside an average annual earning of $95 million, per CelebrityNetWorth. That Cowell was worth $550 million in 2019 gives a peek at how much his wealth grows by the year! Simon mainly sources his cash from:
Syco Entertainment (as owner, producer, and talent manager)
Television Shows (as judge, creator, and owner)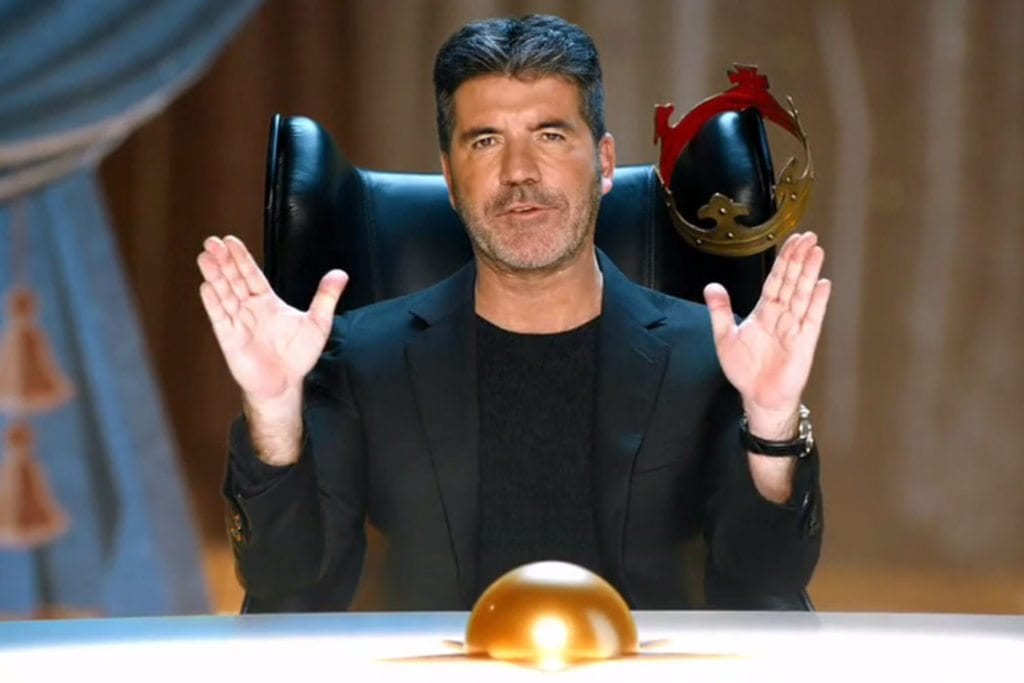 How Did Simon Cowell Get So Rich and Famous?
Cowell wasn't among those people who knew from the onset what they wanted to become in life. On finishing college, Cowell began working several odd jobs including as an extra in the 1980 horror film, The Shining. Simon was never really successful at any of his jobs as he usually fell-out with his colleagues and bosses; it appears his enigmatic character didn't develop overnight.
Simon's father eventually stepped in to help his jobless situation. He got him an intern job at EMI Music Publishing where he (senior Cowell) worked as one of the executives. Simon started in the mailroom but soon became an A&R assistant thanks to his ability to spot potential stars. However, Simon left EMI in the early 1980s and alongside his EMI boss formed their own E&S Music. After a few years there, Simon left yet again to co-form another label – Fanfare Records in 1985. Unfortunately, Fanfare turned out unsuccessful and became defunct in 1989 due to financial troubles.
Breakthrough with 'S Records'
While it seemed like all his endeavors would eventually become a failure, Simon kept on pushing. He landed a job at BMG as an A&R consultant and in 2003, founded another label – S Records under BMG. Cowell subsequently hit his first big break when he transformed two TV actors into successful musicians. It happened that actors cum singers Robson & Jerome recorded a single with the label which became an instant hit to the benefit of both parties. Simon Cowell actually earned his first $1 million from the success of the singing duo.
In a few years, Simon had signed more successful talents including Westlife and Five. Most of the label's acts turned out stars, selling more than 150 million records in the UK and US. Following the success of S Records, Cowell in the bid to expand his entertainment career, created Syco Television.
The TV Ventures that Shot Simon Cowell to Fame and Wealth
Simon Cowell is a famous millionaire today thanks to his numerous television roles and initiatives; the most outstanding among them include: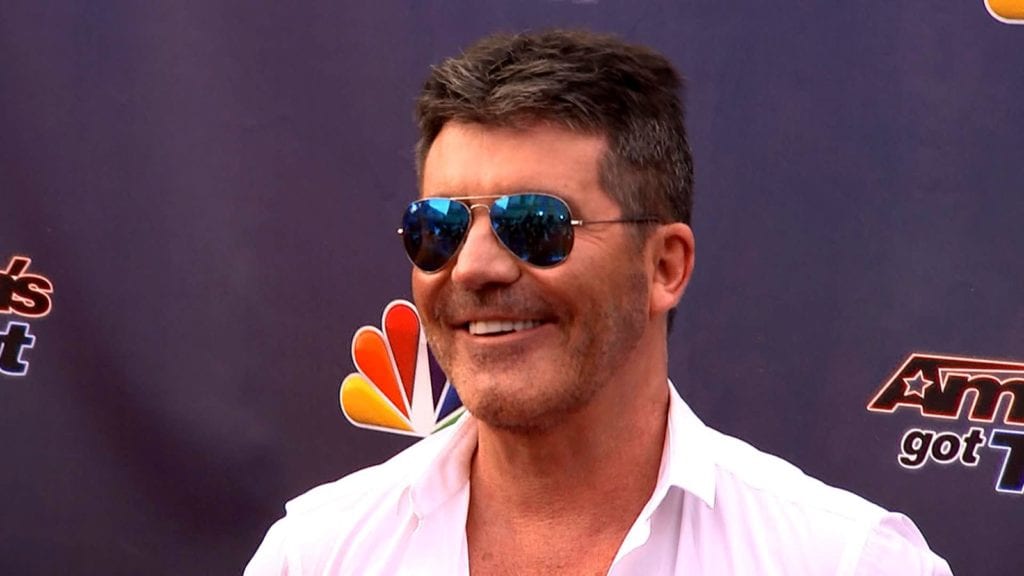 Idol
In 2001, Simon Cowell and Simon Fuller sold to ITV, the idea of the music talent show Pop Idol. While Fuller created the show, Cowell landed a spot as one of the judges.
The show became an instant hit thanks in part to Simon's very candid comments on contestants. With his signature expression – "I don't mean to be rude, but…", Cowell often introduced the bluntest remarks on the contestants he judged! His stint on Pop Idol (2001-2003) holds the credit of shooting Simon Cowell to media prominence.
In 2002, ITV launched a US version named American Idol with Simon also serving as one of the judges. He remained a judge on the show until 2010 with his salary reaching a peak of $33 million per season.
Also See: Top 23 Richest American Idol Alums of All Time
The X Factor
In September 2004, Simon Cowell through Syco Television, launched The X Factor, a British reality TV singing competition show. The show which debuted in the UK became an instant hit, garnering up to 19.7 million viewers. The platform which became another talent-discovering machine, has earned Cowell several successful artists who have so far, sold up to 500 million records across the globe.
Produced by Simon's own company, the tv entrepreneur keeps the bulk of the profits while also working as one of the judges with nothing less than eight-figure paychecks. In September 2011, Cowell launched a US version of the same name which also turned out a major hit. He has since launched the format in over 50 other countries.
Syco Entertainment 
Despite earning handsomely from judging the Idols, Simon Cowell wanted more. In 2005, he sold his S Records and Syco Television shares to Sony Music and in collaboration with the company, founded Syco Entertainment. The company was initially made up of three divisions, namely: Syco Music, Syco TV, and Syco Film. It later expanded to include a talent agency and publishing house. In 2009, Syco Entertainment entered a 50/50 deal with Sony and in 2015, both parties signed a 6-year partnership extension. Syco has since grown to become one of the world's leading music, television and film production companies.
Among other successful projects, Syco TV is responsible for Cowell's hit franchises, Got Talent and X Factor. The company also works with tv production company, Fremantle in the creation of other high profile television projects. As for Syco Film, it has produced several successful screen projects including One Direction's 2013 documentary concert film, This Is Us, and The X Factor 2014 musical, I Can't Sing!
Syco Music on the other hand, has groomed several top artists and acts like Leona Lewis, James Arthur, Susan Boyle, Camila Cabello, Noah Cyrus and Olly Murs, all of whom Cowell discovered on TV. Most prominent among the acts he has launched is the music boy group, One Direction who Cowell discovered in 2010 on the 7th season of X Factor. The boy band have broken commercial records featuring at the top of Richest Celebrity list and has been named the highest-grossing boy band of all time. Other successful acts birthed by Syco include II Divo, Fifth Harmony, and Little Mix. Worthy of note is the fact that while the fame and success of his signed artists grew, Cowell's net worth soared!
In July 2020, Simon Cowell became the 100% owner of Syco Entertainment Ltd after buying Sony' Music's stake in the original company except those of Syco Music which Sony subsequently runs as a subsidiary.
Got Talent
In June 2006, Simon Cowell launched another British reality tv show, America's Got Talent. Alongside being the creator and owner, Cowell has worked as a judge on the multiple talent show since 2016. In 2007, following the massive success of the talent show, Cowell launched Britain's Got Talent. In December 2019, he renewed his contract with ITV in a five-year extension that would keep the show running on the channel till 2024.
The Got Talent format has since launched in over 68 other countries and airs in 194 countries with over 900 million global viewers. In 2014, the Guinness Book of World Records' named it the most successful reality TV format for recording the highest number of adaptations across the globe.
The TV Mogul Has Estate Properties Worth Millions!
Forming part of Cowell's assets are several houses and homes. Foremost among them is his Beverly Hills residence which is located in Flats off Sunset Boulevard. Simon purchased the mansion from Jennifer Lopez in 2005 and renovated cum converted it to his "dream home". The 9,335 sq. ft. 6-bedroom 6-bathroom mansion boasts a high-tech media theatre, professional tanning salon, state-of-the-art gym, luxury spa, and a solarium, and other rare features. In August 2020, Simon reportedly sold the estate for $25 million.
Cowell also has another Beverly Hills property precisely located in the high brow Trousdale Estates which he bought in 2011 for $15.5 million. Some of his other properties include a 3-bedroom house overlooking Central Park in New York City's Upper East Side which he bought in 2014 for $10.85 million and a mansion in London located in Tony Holland Park. The music and TV mogul splits his time between his homes in London and Los Angeles.
In December 2017, sources revealed that Simon Cowell purchased a 1.63-acre estate in Malibu, California for $25 million. The 7-bedroom, 9-bathroom property which overlooks the Pacific Ocean features among others, a swimming pool and spa, a private tennis court, and an outdoor kitchen.
Simon continues to mint top dollar yearly from both owning and judging the multiple versions of The X Factor and Got Talent formats produced worldwide from Africa to Asia and Europe, alongside the percentage cuts he gets from the record sales of artists he discovers on the platforms. Forbes' "2020 Celebrity 100 Earnings" report has the exceptional TV judge at #45 with an annual earning of $51 million. Here's a look at his earnings in the last few years, per Forbes:
2017: $43.5 million
2018: $41 million
2019: $45 million
2020: $51 million
Is Simon Cowell Married or Dating, and Does He Have Kids?
Despite having been sometime rumored to be gay, Simon Cowell has proved himself straight with a couple of media-noticed affairs including the ones with Sinitta and Jackie St Clair. After his six-year relationship with English presenter, Teri Seymour (2002-2008), and a brief engagement with makeup artist, Mezhgan Hussainy (2010-2011), Simon Cowell seem to have finally settled for one woman –
Lauren Silverman
Full Name: Lauren Silverman
Date of Birth: July 26, 1977
Occupation: Socialite
Spouse(s): Andrew Silverman (m. 2003; div. 2013), Simon Cowell (partner since 2013)
No. of Children: 2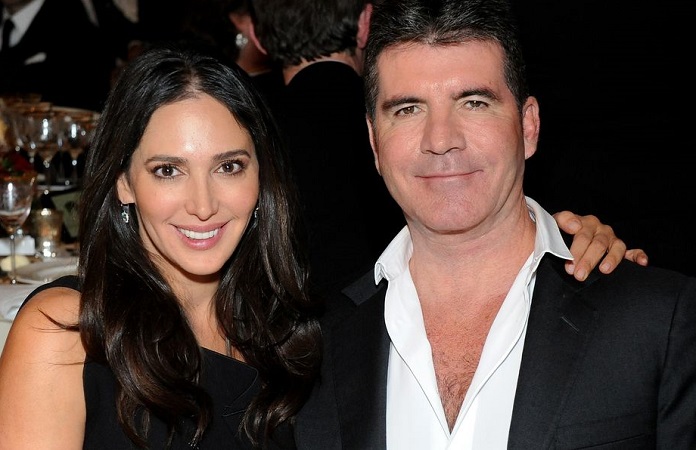 To say the least, Cowell and Lauren's relationship started off as a highly-publicized scandal. It emerged sometime in 2013 that the duo were expecting a bay together while Lauren was still married to her then husband, Andrew Silverman who, most disappointedly, was a good friend of Cowell. Andrew who is a real estate mogul had introduced his wife, Lauren to Simon back in 2006 during a vacation in the Barbados. The couple remained friends with the TV judge ever since, but the latter soon set his eyes on Lauren or vice versa!
Following the outbreak of the scandalous affair, Andrew filed for a divorce from Lauren, citing adultery and naming Simon Cowell as a co-respondent. Cowell however, never had cause to show up in court as the Silvermans had an out-of-court settlement in August 2013. Lauren Silverman later debunked her ex-husband's cheating claims, accusing him of knowing about her relationship with Simon, and of also engaging in extramarital affairs.
Although Simon and Lauren are yet to tie the knot, the duo who live together with their son doesn't seem to be parting ways anytime soon. Meanwhile, Lauren has respectively accused Cowell's fellow Britain's Got Talent judge, Alesha Dixon of "getting too close" to Simon as well as his America's Got Talent co-judge, Mel B of having an affair with him.
Interesting Facts About Eric, Simon Cowell's Son
Full Name: Eric Cowell
Date of Birth: February 14, 2014
Eric Cowell is Simon Cowell's first child and son whom he welcomed with partner, Lauren Silverman in 2014. Eric who is Cowell's only child as of 2020, appears to be a brilliant chap. He has made a number of television appearances with his dad and appears to enjoy the spotlight.
Considering Simon Cowell's more-than-half-a-billionaire status, one may be tempted to think that his son will have it all rosy from the cradle. But no! Be it far from Cowell "that anyone should have anything for nothing". He told Extra pointblank that Eric must start from scratch – as an intern, just like his own dad made him to do. The TV entrepreneur recently announced that he is writing a seven-book series titled Wishfits with Eric.
Eric Cowell has an older half-brother, Adam Silverman whom his mum, Lauren had from her marriage with Andrew Silverman.
Profile Summary
First Name:
Simon
Last Name:
Cowell
Also Known As:

Mr. Nasty, Judge Dread, Nasty Simon, Sarcastic Simon
Sex/Gender:

Male
Profession:

Television personality, entrepreneur, and record executive
Famous For:
Pop Idol, The X Factor
Colleges/Universities Attended:

Windsor Technical College
Educational Qualifications:

Unknown
Religion:

Christianity
Birthday & Zodiac

Age/Date of Birth:

7 October 1959
Zodiac Sign:
Libra
Birth Place:

Lambeth, London, England
Nationality:
British
Ethnicity/Race:

English
Country of Residence:

United Kingdom (UK)
Physical Attributes

Height:

5 feet, 9inches (1.75 m)
Weight:

84 kg (185 lb)
Eye Colour:

Brown
Hair Color:

Brown
Other Body Measurements:

Chest: 44inches
Waist: 36inches
Arm/Biceps: 15inches
Relationships

Marital Status:

Married
Spouse/Partner:

Lauren Silverman (2013 – present)
Family and Relatives

Father:

Eric Philip Cowell
Mother:
Julie Brett
Children:

Eric Cowell (Born 14 February 2014)
Siblings:
Nicholas Cowell (brother)
June Cowell (Sisiter)
Tony Cowell (half-brother)
Lindsay Elizabeth Cowell (Sister)
Michael Cowell (Brother)
Other Relatives:

N/A
Net Worth
Estimated Net Worth:

$600 million
Salary:
$95 million annually
Source of Wealth:

TV host, acting, and production