Simon Cowell is a British reality TV judge, record producer and businessman whose wealth is estimated at $550 million a figure that seems to only grow by the year as his average annual earning is estimated at $95 million. The CEO of British entertainment Syco, Cowell is popularly known for his blunt and crude remarks on the TV shows he judges. Here's more on how he has been able to build a net wealth of over half a billion dollars.
Simon Cowell's Early Life
Simon Phillip Cowell was born on 7 October 1959 in Lambeth, London and raised in Elstree, Hertfordshire. His father was a music executive and real estate developer who passed away in 1999 and his mother Julie Brett was a ballet dancer and socialite. He lost his mom in 2015 at the age of 89 after a long battle with an undisclosed ailment.
Cowell attended elementary school at Radlett Preparatory School. He proceeded to Windsor Technical College where he gained a GCE in Sociology. He has five siblings including a younger brother, three half-brothers, a half-sister.
Is He Married And  Does He Have A Son?
Though Cowell has never been married, he has been linked with quite a number of women. He was once engaged to Mezhgan Hussainy (makeup artist) but the duo parted ways in 2011. Again in 2012, he was linked with Carmen Electra.
Then came the big one that was trailed with so many controversies and rumors – in 2013, Cowell was linked with  Lauren Silverman (then wife to Andrew Silverman). Her husband filed for divorce claiming his wife was cheating on him with Cowell.
Then came the news that Lauren was pregnant with Cowell's baby. When confronted with the issue of Lauren being pregnant with his baby, Cowell said it was true.
Also See: Jennifer Hudson's Family  Details
Silverman, however, denied cheating on her husband, according to her, Andrew knew about her relationship with Simon all along and that he was also doing the same.
Cowell's first child (Eric Cowell) finally came in 2014. The couple has remained together ever since.
Is Simon Cowell Gay?
In 2014, Simon's sexuality became questioned after Gareth Varey told Mazher Mahmood that the former was gay. When asked how he knew, he simply said that he just knew people who are.
A spokesperson for Cowell however, denied the allegation saying the story was all something made up by Mr. Varey. Varey later apologized for making such statement claiming he was drunk at the time.
Career
Cowell wasn't among those people who knew from the onset what they wanted to become in life. Confused on what area to focus on, Cowell began by working several odd jobs including as an extra in 1980 British-American psychological horror film "The Shining". Simon was never really successful at any of his jobs as he would often have conflicted opinions with his colleagues and bosses. (it appears his enigmatic character didn't develop overnight).
Simon's father stepped in to help his jobless situation by getting him a job on EMI Music Publishing where he worked as one of the executives.
Also See: Top 23 Richest American Idol Alums of All Time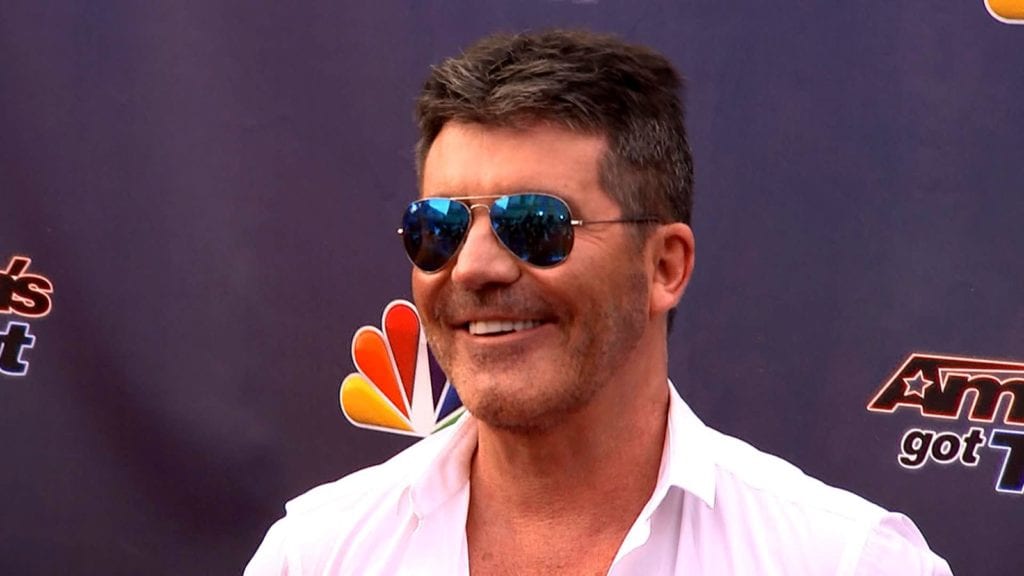 Simon started in the mail room but soon rose to become an assistant to the A&R executive thanks to his ability to spot potential stars. However, Simon left EMI in the early 1980s and alongside his EMI boss formed their own E&S Music. After a few years there, Simon left yet again to form another label Fanfare Records with another partner in 1985. Unfortunately, Fanfare turned out unsuccessful and became defunct in 1989 as a result of financial troubles after barely four years in business.
While it seemed like all his endeavors would eventually become a failure, Simon kept on pushing. He landed a job at BMG as an A&R consultant and soon founded another label S Records under BMG.
What could be called his first big break came when he transformed two TV actors into successful musicians. The actors' cum singers Robson & Jerome recorded a single with Cowell which became an instant hit to the benefit of both parties. Cowell earned his first $1 million from the success of the singing duo.
In a few years, Simon had signed more successful talents who turned out to be stars selling millions of records. The figure came to over 150 million record sales and 70 chart-topping singles in the UK and US. Some of the acts included Westlife, and Five.
Fame And Success With "Pop Idol" And "American Idol"
Simon Cowell together with Simon Fuller successfully pitched the idea of music talent show "Pop Idol" to ITV and he was chosen to appear as one of the judges on the show. The show became an instant hit thanks in part to Simon's rather rude comments to contestants who failed to impress him. The American version of the show named American Idol debuted in the US in 2002 with Simon chosen as one of the judges. He reprised his role for 9 seasons where his salary reached the peak of $40 million per season.
Syco Entertainment (Music, TV, and Film)
While the Idol franchise wasn't doing badly, Simon wanted more success and most importantly his own company so he founded Syco Entertainment in 2003. The company is made up of three divisions;  Syco Music, Syco TV, and Syco Film. The Syco company is responsible for the hit franchises Got Talent and X Factor.
The X Factor debuted in the UK in 2002 and was an instant hit as it became another talent-discovering machine. As produced by Simon's own company, he was able to keep the bulk of the profits. A US version of the same name was launched in September 2011 and was also a major hit. However, it lasted for only 3 seasons after it was canceled by Fox as a result of Simon's departure to focus on the UK version.
See Also: Nick Cannon's Kids, Girlfriend &
Relationship With Mariah Carey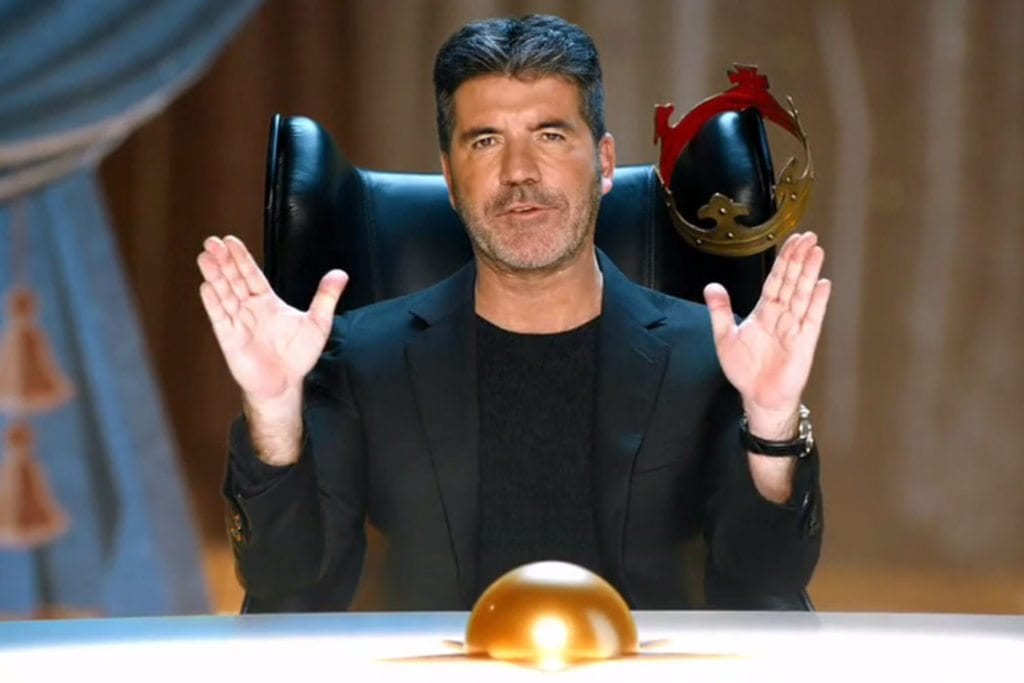 Simon's Syco also launched multiple talent reality show America's Got Talent in June 2006, its success also led to a British version of the same name. Simon continues to mint top dollar yearly from the multiple versions of the Got Talent and X Factor produced worldwide from Africa to Asia and Europe.
In 2010 Syco entered into a 50/50 deal with Sony, and in 2015, both parties signed a 6-year partnership extension.
Perhaps Simon's most successful act is the music group One Direction which he discovered in 2010, the 7th season of Britain's Got Talent. The boy band have broken commercial records featuring at the top of Richest Celebrity list and has been named the highest-grossing boy band of all time.
His Salary and Net Worth
With a successful television career and numerous investments, Cowell's net worth of approximately $550 million is expected to keep growing. The British entrepreneur has several properties and homes.
Cowell's favorite property is his Beverly Hills residence which is just off Sunset Boulevard, purchased from Jennifer Lopez in 2005. The mansion located in the Flats was renovated to Simon's 9,335 sq. ft. "dream home" which he shares with partner Lauren Silverman, their 3-year-old son and Silverman's 11-year-old son from a previous marriage. The 6-bedroom 6-bathroom mansion, features a high-tech media theatre, professional tanning salon, state-of-the-art gym, luxury spa complete with wet steam room and professional side-by-side massage tables, a solarium, lap pool and an exterior pool cabana with a large remotely activated retractable roof. The property boasts of other luxuries such as a separate live-in butler's and maid's quarters and a 24-hr servants kitchen.
Asides his Beverly Hills mansion, Cowell also has a mansion in London located in Tony Holland Park. Some of his other properties include a second home in Los Angeles in the high brow Trousdale Estates that he bought in 2011 for $15.5 million, as well as a three-bedroom apartment house overlooking Central Park in New York City's Upper East Side which he bought in 2014 for $10.85 million. The music and TV mogul splits his time between homes in London and Los Angeles.
In December 2017, sources revealed that Simon Cowell purchased an ocean view estate in Malibu, California for $25 million. The 1.63-acre property which overlooks the Pacific Ocean in California features seven bedrooms, nine bathrooms, dedicated staff quarters and a guest suite with its own entrance. It also has a swimming pool and spa, a private tennis court, an outdoor kitchen as well as garage space for four cars.