| Age/Date of Birth: | June 11, 1986 |
| --- | --- |
| Height: | 5 ft 9¼ in or 176 cm |
| Ethnicity/Race: | White |
| Nationality: | American |
| Wife or Girlfriend: | Tied the knot with Mia Goth in October 2016, they parted ways in 2018 and are now reportedly back together |
| Parents: | Jeffrey Craig LaBeouf and Shayna Saide |
| Net Worth: | $25 million |
Shia LaBeouf is an American actor, director, and performance artist. He became known and made a name for himself as a Disney child star, appearing in the series "Even Stevens" from 2000-2003 – a role for which he won a Daytime Emmy. As of 2020, Shia LeBeouf's net worth is $25 million
A Breakdown of Shia LaBeouf's Net Worth
Beginning from 2012, Shia began starring in arthouse films rather than mainstream and major studio productions. His choice, which he says was influenced by the annoying attitudes of studios/directors does not seem to have any negative impact on his net worth, although he could be much richer if he could deal with it.
But Shia clearly puts more value on his ego than on money. The value of his wealth is estimated at $25 million. He has several movies in the works, so it's likely his net worth will continue to rise.
The Actor Was Paid $15 Million for His Role In "Transformers: Dark of the Moon"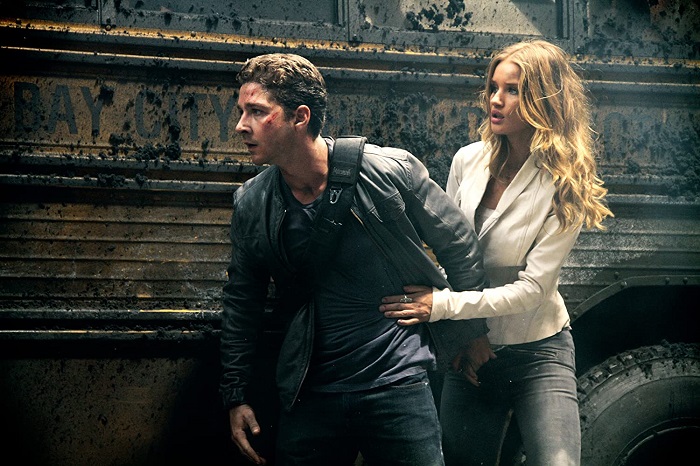 Shia LaBeouf has been active as an entertainer since 1996. As you'd easily find, he began his career as a stand-up comedian when he was 10, performing in comedy clubs. But then, he would come to make a name for himself as an actor and it has been the biggest source of his wealth.
Shia starred in multiple popular films between 2007 and 2010 which have come to represent the period he experienced his breakthrough as an actor. Earlier in his career, he was a part of popular projects like 2004's "I, Robot"; but it was the commercial successes of 2007 movies, "Disturbia" and "Surf's Up", that established him as a movie star.
He was then picked to play the lead character, Sam Witwicky, in Michael Bay's science fiction movie "Transformers". Despite mixed reviews, the project was a box office hit, grossing over $700 million. Various sources have reported that the actor was paid $750,000 for the first Transformers movies. The next which was "Transformers: Revenge of the Fallen" earned him $5 million and he pocketed as much as $15 million for his role in Transformers: Dark of the Moon.
He Could Have Been Richer If He Had Featured in Subsequent Sequels
After the first Transformers movie dropped and raked in a massive fortune, Shia LaBeouf reprised the Sam Witwicky character in two subsequent sequels which were both commercially successful. Nevertheless, he was replaced by Mark Wahlberg in the fourth installment of the franchise.
Titled "Transformers: Age of Extinction", the movie grossed over $1.1 billion at the box office. Given the actor earned $15 million for the previous installment, one can only imagine his net worth could have been larger than what it is now if he wasn't replaced by Wahlberg.
Apart from the Transformers series, LaBeouf has played significant roles in multiple popular big-screen projects like "Indiana Jones and the Kingdom of the Crystal Skull" (2008), "Wall Street: Money Never Sleeps" (2010), and "Maniac" (2011) which he also directed. Between 2007 and 2011, Shia's movies grossed a combined $4 billion at the global box office.
Playing Louis Anthony Stevens in "Even Stevens" Is His Most Lucrative Television Project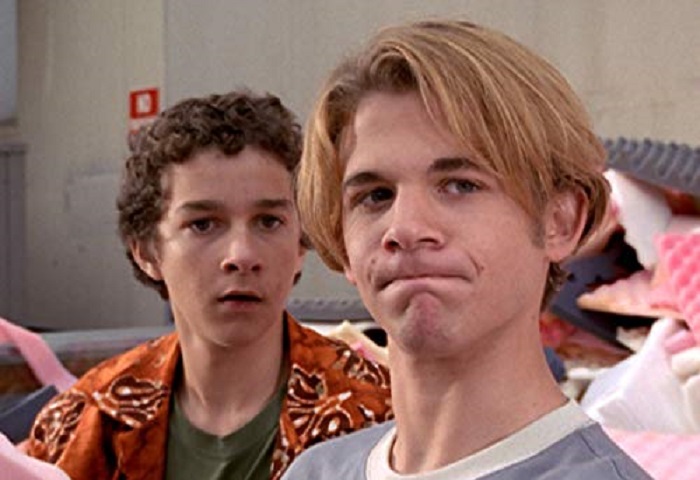 Shia LaBeouf has thrived more on the big screen but has pulled off several small-screen projects that have contributed in no small manner to his net worth. You will find the actor in television films like 1998's "Breakfast with Einstein", 2001's "Hounded", 2002's "Tru Confessions", and 2003's "The Even Stevens Movie".
Whatever those television films earned him, it can't compare with what he earned for being Louis Anthony Stevens in the Disney Channel comedy series, Even Stevens. As the lead actor of the series, he appeared in all of its three seasons that spewed 65 episodes. Being his longest television work, his earning for each episode makes a huge sum.
Disregarding that, he has played various roles in a handful of other television projects. What he earned from them may be best known to him, but they obviously contributed to his wealth.
Shia's exploits extend to video games. He lent his voice to Cody Maverick in "Surf's Up" and Sam Witwicky in "Transformers: The Game" and "Transformers: Revenge of the Fallen". Nonetheless, acting has been the most significant source of his wealth, and below is an overview of his high-paying roles over the years.
2006: "Bobby" -$400,000
2007: "Disturbia": $400,000
2007: "Surf's Up": $400,000
2007: "Transformers" – $750,000
2009: "Transformers: Revenge of the Fallen" – $5 Million
2010: "Wall Street: Money Never Sleeps" – $8 Million
2010: "Transformers: Dark of the Moon" – $15 Million
LaBeouf Is Also a Skilled Director, Producer, and a Talented Writer
While he continues to earn from big-screen roles, featuring in recent works like 2020's "The Tax Collector" and "Pieces of a Woman", Shia has extended his relevance in the entertainment industry not only as a writer and producer but also as a director. He has directed at least 10 projects and some of them are music videos. Without a doubt, attending the prestigious Hamilton Academy of Music in Los Angeles must have equipped him with useful insight on how to go about this.
The actor made his directorial debut in 2004 with a short film titled "Let's Love Hate". After that, he directed the music video of Kid Cudi's "Marijuana", Marilyn Manson's "Born Villain" and another short film titled Maniac, all in 2011. His most recent project as a director is the 2018 short documentary, #TAKEMEANYWHERE.
According to a report compiled by Hollywoodreporter, emerging directors can earn up to $250,000 for their first big work. Keeping that in view, one can see that this has been a significant source of income for Shia LaBeouf.
Income from the works he has produced and written have also contributed to his fortune. Shia has produced at least six projects, his first was 2008's "The Smallest River in Almirante". Also a skilled writer, he wrote the 2019 movie "Honey Boy" wherein he played James Lort. And to the best of our knowledge, his first effort in this regard was in 2004 when he penned Let's Love Hate. In all, he has no fewer than four credits as a writer.
He Owns a Theater Company and Has Made Good Money from Investing in Stocks
From what we uncovered, the genesis of his Wall Street activities was when he landed the role of Jake Moore in Oliver Stone's "Wall Street: Money Never Sleeps", a sequel to 1987's "Wall Street".
To prepare for the role, LaBeouf met with financial gurus like Warren Buffett and George Soros. The actor explained that he needed to meet with these fellows to gain confidence for the film but more than that, he got into trading.
The actor invested $20,000 and has been able to grow the amount to a massive $650,000. Another big source of income for the actor is his theater company, Slauson Rec; which he cofounded with Bojangles and Bobby Soto.
Overview of the Actor's Major Sources of Income
Paychecks from movies and television shows
Income from voicing video game characters
Earnings from writing, directing, and producing movies
Profits from stock investment and theater company
Shia LaBeouf Spends His Money on Real Estate and Varied Automobiles
Sometime in July 2020, it was reported that the actor had put up his Sherman Oaks home in California for sale, asking for $2.25 million. Several weeks later, precisely in September, it emerged that he sold the home more than he asked for, for $2.4 million. As such, he made roughly $600,000 from the home as he parted with only $1.8 million to purchase it in 2009.
Earlier in March, it was confirmed that he purchased a newly built home in Pasadena, California for $5,475,000. With abundant indoor and outdoor space, his new home spans 4,137 square feet, accommodating 4.5 bathrooms and four bedrooms.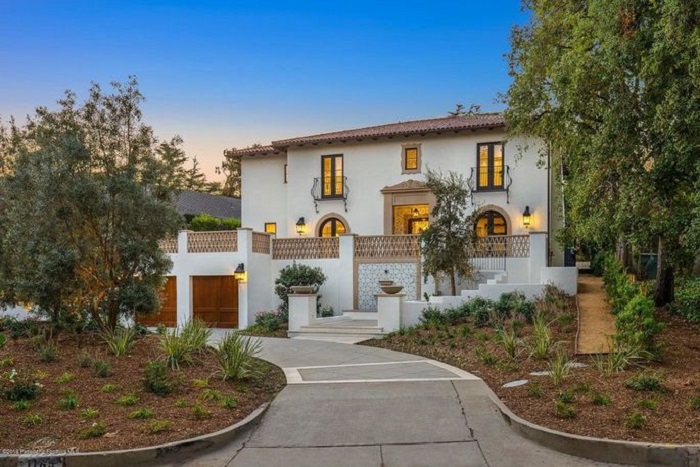 The budding filmmaker has a thing for automobiles and his collection includes cars like Chevrolet Silverado, a 1975 Checker Marathon, and an F-150 Ford.
His Personal Life and Career Breakthrough
Shia (Hebrew for Gift of God) was born on June 11, 1986, in Los Angeles, California. He was born into a Jewish/Christian family given that his father was a Christian and his mother Jewish. The actor revealed that as a child, he was verbally and mentally abused by his father.
After their parents divorced, LaBeouf who attended Alexander Hamilton High School, lived poor with his poor mother who sold fabrics and brooches in Echo Park. In order to relieve the pains caused by the hardship, Labeouf found his passion in "show" as he began performing for his family often mimicking his dad. He also began performing stand-up comedy to stay away from trouble and later began actively pursuing a career in acting to help with his family's financial problems.
He landed minor roles in TV shows including his debut Caroline in the City (1998), Breakfast with Einstein (1998), Touched by an Angel (1999), The X-Files (1999), and more. Shia slowly began to build popularity with the young audiences in 2000 for his role as Louis Stevens in the Disney series, Even Stevens. The show ran for a total of 3 seasons and 65 episodes from June 17, 2000, to June 2, 2003. For his role, he won a Daytime Emmy Award in 2003.
How Old Was He in "Holes"?
After the series, he went on to star in the critically acclaimed movie, Holes (2003). He was only 15 when he played Stanley "Caveman" Yelnats IV in the comedy film directed by Andrew Davis.
His spectacular performance in the movie based on a novel of the same title by Louis Sachar indicated that he was ready to take on serious projects and they came flooding in the years that followed. More than that, he made his directorial debut with the short film "Let's Love Hate" the following year.
The Actor Was Once Married to Mia Goth
Full Name: Mia Gypsy Mello da Silva Goth
Date of Birth: November 30, 1993
Occupation: Actress and Model
Duration of Marriage to Shia LaBeouf: 2016 – 2018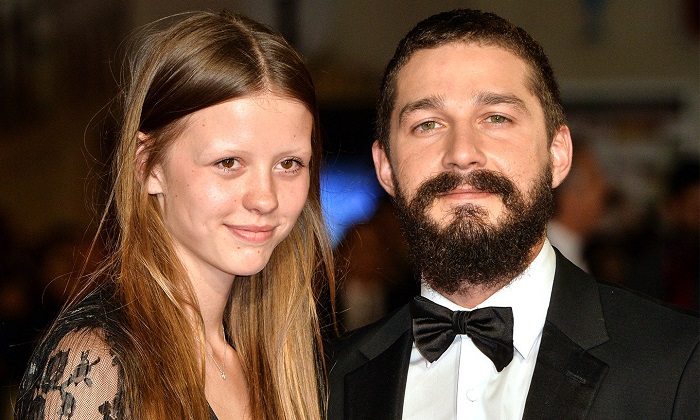 An English actress and model, Mia has a Brazilian mother and a Canadian father. She has been a part of the showbiz industry since 2012 and made her film debut in 2013's "Nymphomaniac". Other works she's known for include the 2015 thriller "The Survivalist", 2016 psychological horror "A Cure for Wellness", and the 2018 sci-fi, "High Life".
Shia had been associated with many popular female names in the past. While filming Nymphomaniac, he met Mia and they would later become lovers. In October 2016, they had a commitment ceremony and later got married that year.
They Got Divorced But Could Be Getting Back Together
The Shia and Mia marriage lasted for only 23 months as they filed for divorce in September 2018 without disclosing much regarding the reason behind it; albeit, it was said that it was an amicable separation.
Before Goth, Shia between 2004 to 2007, was in a relationship with China Brezner whom he met on the set of a movie. Shia was also in a relationship with Megan Fox in the year 2008, but it didn't last long.
Given he has always had a busy love life, it was only a little surprise that he started loving the English singer-songwriter, FKA Twigs, almost as soon as he parted ways with Mia. In June 2019, the actor and the musician ended their romance and by March 2020, LaBeouf was seen frolicking with his ex-wife. They had their wedding bands on and it gave people reason to believe they are working towards reuniting.
Height and Body Measurements
The brown-haired actor stands at a height of 5 feet-9 inches and weighs 72kg. He wears size 11 (US) shoes and has a broad chest that measures 38cm. His waist size measures at 32cm.
Profile Summary
First Name:
Shia
Last Name:
LaBeouf
Also Known As:

Shia
Sex/Gender:

Male
Profession:

Actor, performance artist, and filmmaker.
Famous For:
playing the role of Luis Stevens on Disney's comdey TV seried titled "Even Stevens"(2000-03).
Colleges/Universities Attended:

32nd Street Visual and Performing Arts Magnet School, Los Angeles; Alexander Hamilton High School
Educational Qualifications:

Not available
Religion:

Christianity
Birthday & Zodiac

Age/Date of Birth:

June 11, 1986
Zodiac Sign:
Gemini
Birth Place:

Los Angeles, California, USA
Nationality:
American
Ethnicity/Race:

White
Country of Residence:

USA
Physical Attributes

Height:

5 ft 9¼ in or 176 cm
Weight:

72 kg or 158 pounds
Eye Colour:

Green
Hair Color:

Dark Brown
Other Body Measurements:

Chest: 32 inches, waist: 26 inches, hips: 32 inches
Relationships

Marital Status:

Complicated
Spouse/Partner:

Tied the knot with Mia Goth in October 2016, they parted ways in 2018 and are now reportedly back together
Family and Relatives

Father:

Jeffrey Craig LaBeouf
Mother:
Shayna Saide
Children:

None
Siblings:
None
Other Relatives:

Not available
Net Worth
Estimated Net Worth:

$25 million
Salary:
Not available
Source of Wealth:

His acting, performance art, and filmmaking careers.