The popular entertainment media outlet, TMZ, and the reality show, The Amazing Race are not two things that many would consider having anything in common. However, both of them do have at least one thing in common, and that is Shevonne Sullivan, a media personality who appeared on The Amazing Race and worked as a post-production supervisor for TMZ.
At TMZ, her personality and popularity earned her the nickname, TMZ's Kim Kardashian and fans of the media outlet have taken to the internet to learn more about one of their favorite personalities. Find out more below.
Who is Shevonne Sullivan?
On a regular day in Taunton, Massachusetts on the 26th of April, 1984, a girl was born to James and Diane Sullivan and she was named Shevonne Marie Sullivan. Like most children who grew up in their place of birth, she was raised in Taunton where she had an enjoyable childhood alongside her two brothers.
Growing up in Taunton, she attended Taunton (Mass) High School where she completed her basic education, graduating in 2002 before she headed over to college at Emerson College in Boston, earning a degree in History and Journalism.
Having completed her academic journey, Shevonne set out into the world in pursuit of a career in journalism and she began with a role as an intern on The Ellen DeGeneres Show. After working on the show for a significant period of time, she got a role with the entertainment news media outlet, TMZ, working as a post-production supervisor.
During her time at TMZ, Shevonne Sullivan's role involved parsing through footages, scheduling video edits and others. It was her job and she did it well enough that she shared two Daytime Emmy nominations for Outstanding Entertainment News Program with other production crew members of the show, TMZ on TV.
While her career with TMZ on TV mostly requires her to work behind the scenes, she has made appearances in front of the camera with three between 2010 and 2013.
Aside from her role on TMZ on TV and before she joined The Amazing Race as a contestant, Shevonne Sullivan worked as a coordinator for the show, Beyond Twisted in 2009.
In 2015, Shevonne began her appearance in the other major production that has contributed to her public profile. She began to appear along with a co-worker from TMZ, Kelly Berning on the show, The Amazing Race. The two of them, in the 27th season of the reality show, formed a team, Team TMZ.
Unfortunately, her stay on the show only lasted six episodes as she and her teammate were the first teams to be eliminated from the show after they arrived in the last place in the first Pit Stop of the race at the Arpoador Lookout in Rio de Janeiro.
While Shevonne Sullivan's time on The Amazing Race lasted, she gained a lot of fans but has since retreated to behind the scenes production on TMZ on TV.
Personal Life of The Amazing Race and TMZ On TV Star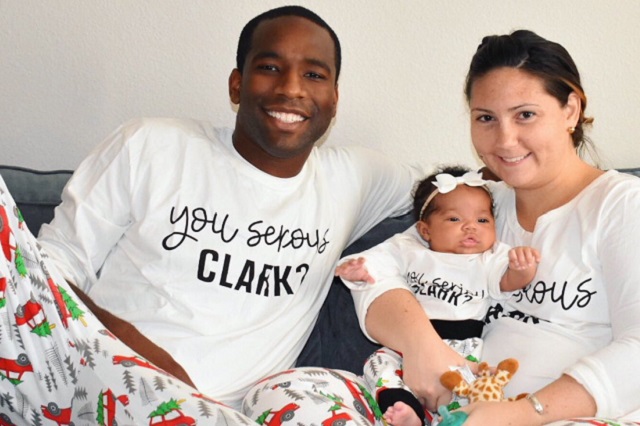 While she withdrew from public glare, Shevonne gave much attention to her personal life which has included nurturing a relationship she now has a child from.
Following an extensive period of dating, Shevonne Sullivan got married to her boyfriend, Daniel K. Dudley. Not much is known about their relationship but they got engaged in August 2017, eventually getting married on the 1st of January, 2018. Shevonne and her husband now have a child, a daughter who was born in the latter months of 2018.
As for her husband, not much is known about him, other than the fact he graduated from West Virginia University after he completed his high school education at Brooke High School. For work, he is a content creator and a host of Radio Disney Sports in Los Angeles.
See Also: Here's Why Les Moonves' Wife Julie Chen is Still The Big Brother 2019 Host

Other Facts About Shevonne Sullivan
Shevonne Sullivan has a height of 5 feet 1 inch along with other noticeable body features like brown hair and dark-colored eyes.
Her physique earned her the nickname, TMZ's Kim Kardashian.
She has quite a significant following on social media on both Twitter and Instagram. On Twitter, her profile can be found using @Shevonne_S while she is @shevonnesullivan on Instagram. On Facebook, her account can be found with her name – Shevonne Sullivan.