Before the Fresh Prince of Bel-Air star began his wonderful relationship with his current wife, the incredible Jada Pinkett Smith, he used to be married to Sheree Zampino. While she may not be so well known beyond Hollywood, Sheree is an actress, fashion designer, businesswoman, and television personality. She has achieved widespread popularity for her appearances on the reality TV show, Hollywood Exes. The show revolves around the lives of people who were once romantically involved with Hollywood celebrities.
Her acting resume also includes roles in short films like When the Time Comes and Our Journey; she co-produced the latter. Sheree has been featured on the television series, Oh Drama, as one of the guest judges and has also been invited as a guest on other shows including Minay TV, Good Morning America, and The Oprah Winfrey Show. Sheree hosted the 2011 Nobel Peace Prize Concert alongside her renowned actor ex-husband, Will Smith. The concert was organized in celebration of Barack Obama's Nobel Peace Prize win and it held in Oslo, Norway.
Sheree Zampino's Biography
Sheree Zampino was born to Les and Pam Zamipino on November 16, 1967. She grew up in the town of her birth, Schenectady, New York. Her mother worked in finance while her father worked for a theatre company. When she was still pretty young, her parents got divorced, and she went with her father. Her ethnicity is a blend of Italian and African-American origins.
She developed an interest in fashion at a young age, so after graduating from high school, she became a student at the Fashion Institute of Technology in Manhattan. After completing her degree, she went to work in the fashion industry.
Her rise to fame began when she began dating the renowned actor. Sheree and Will met on the set of A Different World in 1991. Sheree Zampino was there to visit the writer of the show, Orlando Jones, who happened to be her friend. She ended up getting seated right next to Will and her friend later introduced the two of them. Will collected Sheree's number from their mutual friend and called to ask her on a date.
They became a couple and on May 9, 1992, they got married. Sheree gave birth to their son, Willard "Trey" Smith barely six months after on November 11, 1992. In 1995, the lovely couple announced that they were getting a divorce. However, their split was devoid of any bitterness and they still maintain a close relationship till date.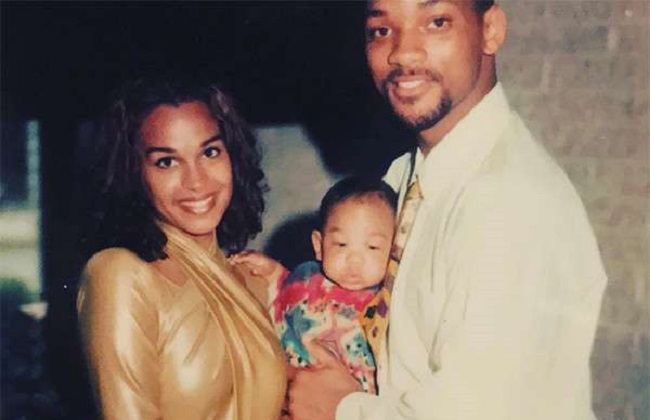 Since her relationship with Will Smith ended, Sheree Zampino has gone on to establish herself as an actress, fashion designer, and television personality. She has founded several businesses of her own and built a sizable empire for herself.
1. She ended her marriage to Will Smith
Sheree has admitted in several interviews that she was the one who chose to walk away from her marriage to Will. Nobody cheated on anybody, she just realized that she was unhappy and she didn't know what to do with that feeling because she was too young at the time so she decided to end things while the going was still good.
2. She used to be the wife of a minister
The fashion and beauty entrepreneur got on the marriage train again with former NFL player turned pastor, Terrell Fletcher on the 26th of May 2007. Terrell is the senior pastor of City of Hope International Church. The two have a daughter together named Jodie Fletcher. Their marriage ended in 2014.
3. Sheree Zampino owns a skincare and fashion company
Will Smith's ex-wife is renowned for her Whoop Ash body butter which she created herself, as well as an online boutique called Sheree Elizabeth. The boutique sells everything from clothing to accessories.
4. She is a talented artist
Zampino has a natural gift for painting. She often shares pictures of stunning artworks that she has created on her social media pages. Recently, she has started exhibiting and selling her paintings as well.
See Also: Diane Alexander – Bio, Facts About Lionel Richie's Ex-Wife
5. Her dates are often intimidated by her ex-husband
Of course, going out with a woman who used to be married to Will Smith can be a scary challenge. How do you even begin to fill the actor's shoes? This makes dating a little difficult for Sheree.
6. She is worth millions
The 4 feet 11 inches beauty is estimated to have a net worth of $6 million which she has accrued from her businesses and television appearances.