Presently working as a TV host and reporter for QVC, Shawn Killinger has always been a household name in the world of journalism. She is not just a media personality, she is a legend when it comes to entertainment. With tons of TV programs in her credit, Killinger has not just made the fame, but the wealth as well. Let's learn more about the popular warrior shopper & hope spreader.
Shawn Killinger of QVC Biography
Best known as just Shawn Killinger, Shawn Elizabeth Killinger is a Detroit, Michigan native born on November 2, 1979. The  Caucasian American with a zodiac sign Scorpio lived in different places such as Pennsylvania, Mexico and Switzerland, thanks to the nature of her father's job. She grew up in Mexico where she moved with her parent when she was just eleven years of age. There, she had her primary education at an International American School Foundation, where she pursued her primary education. After graduation, she moved to Penn University where she had a degree in Marketing. While studying at the university, she had the opportunity to travel to countries like Geneva, Switzerland but after graduating in 1997, she moved to New York City.
Killinger's career began shortly after she moved to New York City. Her first job was as a set assistant at the CBS Page Program which she did for about two years before she was moved to work at the Late Show with David Letterman s an assistant. After a short service, she joined the CBS News 'Foreign Desk' program as its Assistant Producer. She appeared before the camera for the first time while working as an anchor-reporter in both Fox and CBS stations based in Florida and New York respectively. She served the broadcasting stations for about a decade hosting entertainment programs and working as a newscaster. Killinger handled programs like "Evening News With Dan Rather", "CBS 60 Minutes" all which helped in boosting her fame. She became famous for her use of the catchphrase 'Fake it till you make it' which got her fired during her appearance on Martha Stewart's version of Apprentice. 
After leaving the CBS, Shawn Killinger joined the QVC – a cable, satellite, TV network and flagship shopping channel that specialises in televised home shopping. She joined the broadcast TV network owned by Qurate Retail Group in 2007 and distinguished herself as a beauty, fashion and lifestyle authority. Her role in the company helped boost the company's financial stands greatly. She also gained a rapid fanbase while entertaining millions of viewers. She even became famous for her signature "Shawn-isms". One of the programs she hosts alongside Isaac Mizrahi is "ISAACMIZRAHILIVE!" which airs every Monday at 10 pm. She also hosts Anything Goes with Rick & Shawn and Tuesday Night Beauty.
Her Salary and Net Worth
With over a decade-long experience as a news and program anchor for different broadcasting firms, there are no doubts that the Detroit native has garnered enough wealth to care for her luxurious life and family. With the QVC, Killinger was famous for presenting beauty products and accessories. She has a salary of about $47,026. Killinger's net worth stands at about $1 million. The 5 feet, 5 Inch tall American TV host is very active on popular social media sites. She garnered more than 200,000 from social media platforms that include Facebook, Twitter and Instagram
Does She Really Have Cancer?
Killinger is yet to reveal if actually, she is or was a cancer patient or not. However, according to some online sources, her father was once diagnosed with cancer, but he is now free from the disease.
Who is Her Husband and Where is She Now?
Aside from being a successful TV host, Shawn Killinger is a wife and a mother of three adorable children. She is married to Joe Caretta, a consultant who she met via a dating site. The two immediately fell in love with each other and made their union official on April 13, 2013.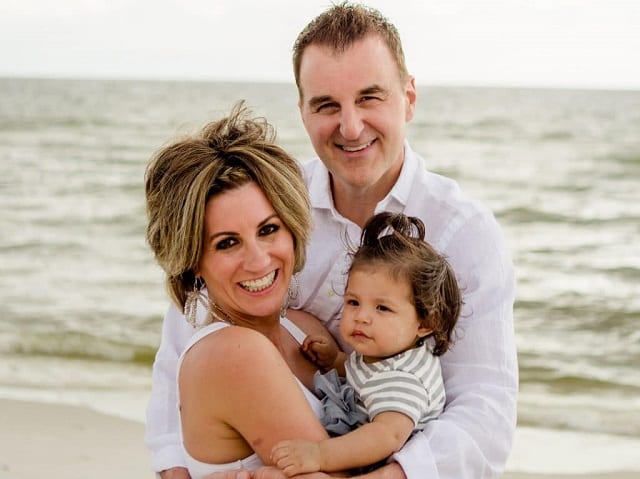 While the couple enjoys their love life together, they have no biological children. Actually, Killinger did get pregnant but she miscarried when the pregnancy was five months gone and since then, she has not tried to conceive. However, she has two stepsons from her husband's previous marriage and in June 2017, she, alongside her husband, adopted an adorable baby girl whom they named Jagger. The TV anchor and newscaster currently lives with her family in one of her well-furnished houses in Philadelphia.

Fact Check: We strive for accuracy and fairness. If you see something that needs updating,