Abilio "Jim" Acosta may be a familiar face to all CNN viewers but not quite so with his ex-wife, Sharon Mobley Stow. She came onto the limelight through her association with the Chief White House Correspondent for CNN. Stow became more popular after her name, and that of her husband made headlines following their divorce in 2017.
Sharon's ex-husband Acosta earned his fame by covering presidential press conferences, visits by heads of states, and various issues that impact the Executive Branch of the American government. He covered the Barrack Obama administration and is currently at the White House covering the Trump administration. Jim's profession makes him a public personality by default. But Sharon Mobley Stow lives a more private life as a nurse. Careful research has revealed a few details about the journalist's ex-wife and what she has been up to since their split.
Sharon Mobley Stow Spent Her Childhood Years in Maryland
Sharon Mobley Stow is an American citizen, who was born on December 26, 1970, in Severna Park, Maryland. Her parents are Joy Johnson and W. Kent Stow, and she is one of two daughters born to them. While she has a sister named Michelle Marie Stow Vance, Sharon also has a brother, Steven, that completes the Stow family.
As per her educational background, we know she completed high school in Maryland. She also attended James Madison University in Harrisonburg, Virginia, where she acquired a degree in nursing. Her nursing degree was a fulfillment of a childhood dream to work in the medical industry. Maryland licensing records show that she became a registered nurse on September 14, 2015. She also practices her profession somewhere in Maryland. The timeline examination suggests she began her career as a nurse after years of being a stay-at-home mom, raising her children with Jim Acosta.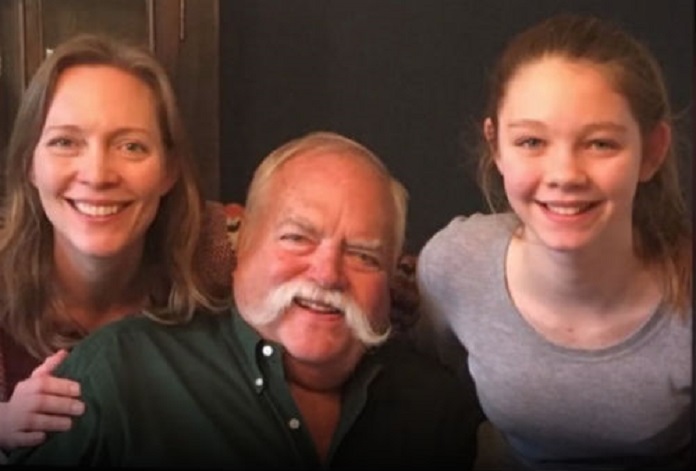 Her Relationship with Jim Acosta Began in College
Sharon Mobley Stow and Jim began their relationship at James Madison University, where they both studied for their degrees. While Sharon was perhaps studying for her degree in nursing, Jim Acosta was studying to earn a bachelor's degree in mass communication and a minor in political science. We don't know where and how the two managed to meet for the first time. However, it seems the two started dating a few years before their graduation in 1993. The following year, both Sharon and Acosta agreed to walk down the aisle. They tied the knot in a private wedding ceremony graced by just a few close friends and relatives in 1994.
They had their honeymoon in the Greek Islands. After returning to the real world, they bought a home in Maryland for $660,000 to build their family. During their time as a couple, they had three children – two daughters and a son. Their firstborn is a daughter named Hartley. Their second child, a son named Peter, was born a couple of years after. The identity of their last child, a daughter, is unknown.
Sharon Mobley Stow and Jim Acosta were supposedly in a happy and beautiful marriage. There were no rumors about separation or infidelity, or any differences that pointed to the incoming end of their marriage. Yet, it all came crashing down in 2017, after 24 years of being married.
See Also: Who is Ana Cabrera of CNN, Her Husband, Height, Body Measurements, Salary
The Cause of Sharon and Jim Acosta's Divorce Remains Unknown
The news of Sharon Mobley Stow and Jim Acosta's divorce dominated the tabloids for several weeks, and it left most of their close friends and acquaintances in shock. Although it is not known why the couple decided to end their marriage of over two decades, it appears as if the two were not able to continue to handle the responsibilities attached to their married life.
The two finalized their divorce at Charles County District Court in late 2017. Most available information suggests the couple are still battling over the custody of their three children. Since their separation, Sharon Mobley Stow appears to have stayed single. Jim Acosta, on the other hand, seems to be back on the dating scene. Observers have seen him with a few women, in what some describe as dates.
The Divorce Gave Her a Significant Net Worth
Sharon has not spoken about her earnings. But a look through her career profile as a registered nurse, one will not be wrong to consider her well paid. Rough estimates put her net worth at $1 million, with an average salary of about $68,450 annually. However, being the ex-wife of a successful journalist, Jim Acosta, the bulk of her $1 million net worth presumably comes from her ex-husband's wealth given to her during their divorce settlement.
Jim earns about $700,000 in annual income and his net worth at $4 million. Before their divorce in 2017, Sharon Mobley Stow and Acosta lived together in their home in Maryland. Their three-bedroom apartment was worth $6,660,000 as of 2018 when they bought it. Jim reportedly kept the house in the divorce.
Sharon Mobley Stow's Ex-Husband is a Controversy Magnet
There have been a few speculations about the exact cause of Sharon's divorce from Jim Acosta. While infidelity is the popular choice, his string of professional controversies has been touted too. Although Sharon Mobley Stow's ex-husband was a notable journalist before the election of Donald Trump, his profile has risen, albeit controversially, since he assumed office. His role as the Chief White House Correspondent for CNN has meant repeated clashes with the Trump administration in the line of duty.
Of the few controversies involving her husband, the biggest happened in November 2018. He had a verbal exchange with President Trump, which resulted in an incident with a female White House intern. A few media outlets reported the incident as a physical assault by the journalist on the intern, although it was later proven to be false.
Acosta has so far weathered the storm from his professional life. But it is believed his continued attraction for controversy failed to align with Sharon Mobley Stow's more reserved lifestyle.