To those who still think of the internet as a haven of moral decadence, it may come as a surprise that it is one of the most lucrative platforms in the world which has turned several people into millionaires. One of them is Shane Dawson, who has amassed a considerable net worth from his YouTube career as the owner of the channel, shane.
The native of Long Beach, California has been one of the many success stories of the often-controversial video sharing platform. Let's discuss his net worth and how much of it comes from YouTube.
Shane Dawson's Net Worth
As of this writing, it is believed that Shane Dawson has a net worth of $12 million. He made a major bulk of his wealth through YouTube, where he has over five billion views and over 22 million subscribers. Also, he has made quite a fortune from his published books, I Hate Myselfie and It Gets Worse, both of which featured on the New York Times best-selling books.
Shane Dawson is also an actor who has appeared in projects like Smiley, Not Cool, Internet Famous, Escape the Night and a few others.
Dawson was born on the 19th of July 1988 in Long Beach, California and he began his career as a YouTuber 19 years after in March 2008. His first channel's name was ShaneDawsonTV and he started by making sketch comedy videos and commentaries about pop culture. As he grew in popularity, he began to expand the quality of his content and diversified into docuseries. Thereafter, he began a video series where he discusses conspiracy theories. With that, he became very popular and earned a place on Forbes' list of Most Famous Web Celebrity, coming in at number 25.
Meanwhile, he ran two other channels (ShaneDawsonTV2 and shane), the latter which has since transformed into his only active channel with original contents.
Other than his YouTube career, Shane Dawson's huge net worth also came from his career as a podcaster. He began this endeavor in 2013, launching the Shane and Friends podcast. The podcast ran for four years and released a total of 140 episodes before he discontinued it to focus on other projects.
In addition to the foregoing, Shane is a film producer, a director, and an actor. He has appeared in over 15 movies and TV shows thus far. The internet celebrity made his debut appearance in a short film titled Friends 4 Ever in 2011 and has featured in more projects since then, including a series of documentaries on personalities like Jake Paul, Jeffree Star, and TanaCon.
Off-screen, some of Shane Dawson's work and contributors to his net worth include a short music career that featured the charting song SUPERLUV! and other works like Hey Suup?, You Didn't Glow Up, Girlish Body, Maybe This Christmas, and a few more.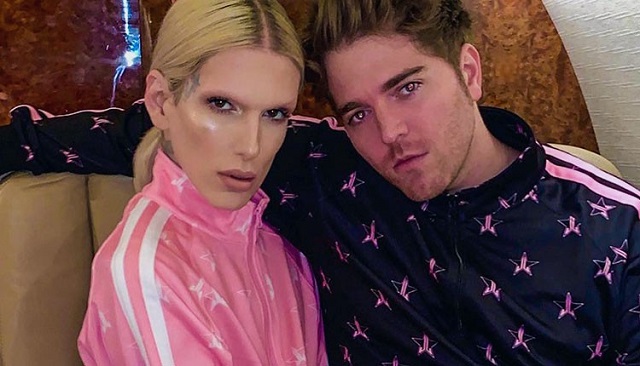 Another body of work off-camera are his books: I Hate Myselfie which he published in 2015 and It Gets Worse which was released the following year. Both books featured on the New York Times bestselling list.
So far, he has been the recipient of over 11 award nominations and has won at least six of them, including the Streamy Awards and the Teen Choice Awards. With such a busy and successful career, it is no wonder that he has a net worth of $12 million.
See Also: PewDiePie Net Worth And How He Makes His Money
How Much Does He Make on YouTube?
So far, we have been able to establish that Shane Dawson had three YouTube channels – ShaneDawnsonTV, ShaneDawsonTV2, and shane. However, he has consolidated his YouTube platform into one channel, shane, where he publishes the bulk of his work.
On his primary channel, shane, he has over 5 billion views and 22.3 million subscribers. Via the channel and according to the YouTube analytics website, SocialBlade, he makes as much as $176,000 per month and a massive $2.1 million yearly.
It is estimated that Shane Dawson has earned over $10 million via the YouTube channel, which has helped the YouTuber to his huge net worth, making it possible for him to afford luxuries like a 5000 square foot mansion in Calabasas that cost him $3 million. Among other things, he owns a Jeep Wrangler and a Ford.