Age/Date of Birth:

2 February 1977
Height:

5' 2" (1.57 m)
Ethnicity/Race:

Mixed
Nationality:
Colombian
Husband or Boyfriend:
Gerard Piqué
Parents:
Father: William Mebarak Chadid
Mother: Nidia del Carmen Ripoll Torrado
Net Worth:
$300 million
Shakira is a Colombian singer, songwriter, dancer, record producer and occasional actress known across the globe for her official world cup song "Waka Waka (This Time for Africa)". The song is the best-selling world cup song of all time and remains one of the most-watched videos on YouTube with over 2 billion views.
Shakira has set a number of records with her music and has in return, received several coveted awards. Interestingly, she is the highest-selling Colombian singer of all time, having sold over 75 million records worldwide, She is also the second most successful Latina musician, bested by Gloria Estefan. Shakira's career success has as well earned her a star on the Hollywood Walk of Fame. As of 2020, she has an estimated net worth of $300 million.
How Did Shakira Make it to the Spotlight?
She was born Shakira Isabel Mebarak Ripoll born on February 2, 1977, in Barranquilla, Colombia. Shakira is the first and only child of her parents William Mebarak and Nidia Ripoll Torrado. She however, has eight older stepsiblings whom her father, Mebarak had from a previous marriage.
Shakira developed an affection for poetry at the tender age of 4. She later received a typewriter from her father for her 7th birthday. Shakira would go on to write her first song at the age of 8. As a kid, she also developed a passion for belly dancing and began performing at home and in school. With these talents, she soon began receiving invites to perform around Barranquilla thus, attracting a small following.
At the age of 13 during one of her gigs, Shakira met Monica Ariza, a music producer who helped her land a three-album recording contract with Sony Colombia in 1990. However, her first two studio albums Magia and Peligro failed to succeed commercially due to poor production. As a result of the disappointing start, she took a brief hiatus from recording and returned to high school.
After graduation, Shakira returned to making new music under Sony Music and Columbia Records. The hiatus proved helpful as her next single "¿Dónde Estás Corazón?" became a huge hit among the Latin America community. Thanks to the success of the single, she received $100,000 to record her major-studio album, Pies Descalzos. After churning out five more singles, she released Pies Descalzos in October 1995 to favourable reviews. The album peaked atop the charts in 8 different countries to become Shakira's breakthrough album.
A Breakdown of Her Music Career Successes and Earnings
It was after the release of Pies Descalzos that Shakira's career began to make an impact on her bank account. The album sold over 1 million copies in Latin America, breaking the 100,000 limit initially speculated by her label executives. It has since sold over 5 million copies worldwide, receiving a platinum certification from the RIAA. For the album, Shakira won 3 Billboard Latin Music Awards including for Best New Artist.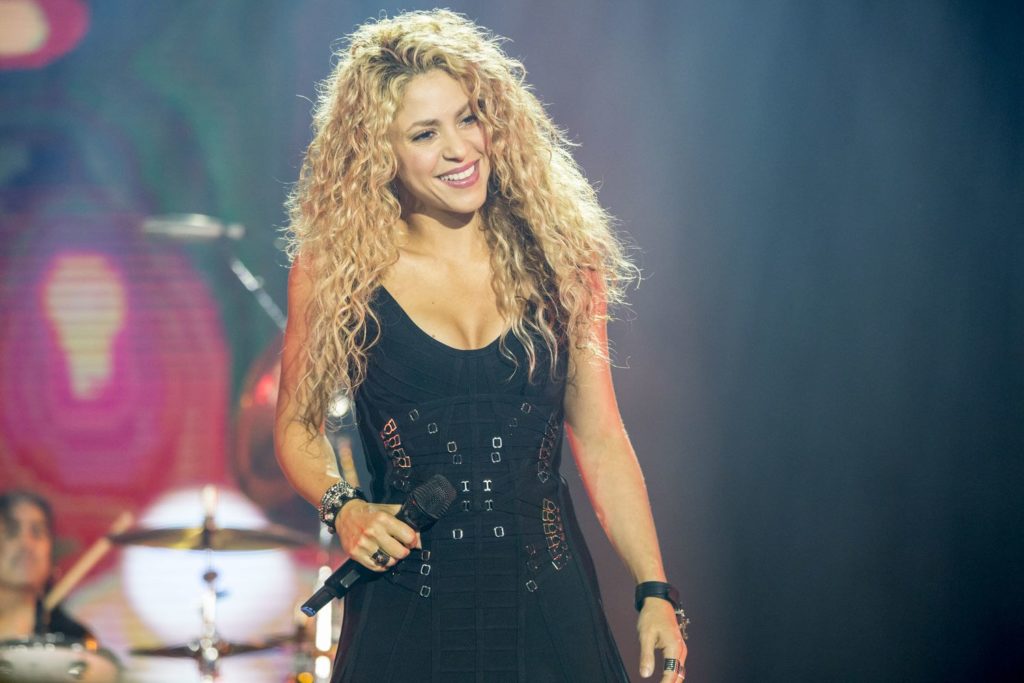 Following her breakthrough, Shakira went on to establish herself as an international star. Her next album Dónde Están los Ladrones? (1998) was even more successful, earning her a Latin Grammy Award and a mainstream Grammy nomination. The album sold 1.5 million copies in the US to become one of the country's best selling Latin albums. It subsequently sold 7 million copies worldwide.
Shakira's Live album, MTV Unplugged which she recorded in New York City in 1999 was also a massive hit, receiving much critical acclaim and selling over 5 million copies worldwide. The album earned Shakira a Grammy Award for Best Latin Pop Album as well as two other Grammys.
In 2001, Shakira's English transition launched her into a higher level of global fame. The lead single "Wherever, Whenever" from her first English album Laundry Service was a global hit, becoming the best-selling single of 2002. The album also spawned successful singles like "Underneath Your Clothes" and "Objection (Tango)". Laundry Service received multiple platinum certifications in the UK and US and has sold about 20 million copies worldwide. In support of the album, Shakira embarked on the "Tour of the Mongoose" which grossed around $72 million.
Her 7th studio album and 2nd English album, Oral Fixation, Vol. 2 (2005) spawned the lead single "Hips Don't Lie" which became her first Billboard Hot 100 number 1. The single sold millions worldwide to become the best-selling single of the 21st century. The album also spawned the duet  "Beautiful Liar" with Beyonce. Shakira's Oral Fixation Tour which ran for a year between 2006 and 2007 grossed about $80 million.
In 2008, Shakira signed a 10-year $300 million deal with Live Nation, shortly after she came 4th on Forbes' List of Highest Earning Female Musicians with a paycheck of $38 million. As of 2020, she has 11 studio albums to her credit alongside 50 singles, 5 compilation and 5 live albums. She has so far, sold around 75 million records globally.
Shakira's Earnings from Other Endeavors
While music earned Shakira wealth, it also brought fame which opened the way for several other money-making opportunities and ventures including:
Film and Television Roles
In March 2013, Shakira joined the coaching cast of NBC's singing competition series, The Voice. She worked as a coach on the show's 4th and 6th seasons and received $12 million for the former. Back in 2002, she worked as a mentor on the 1st season of the Brazilian talent show, Popstar Brazil.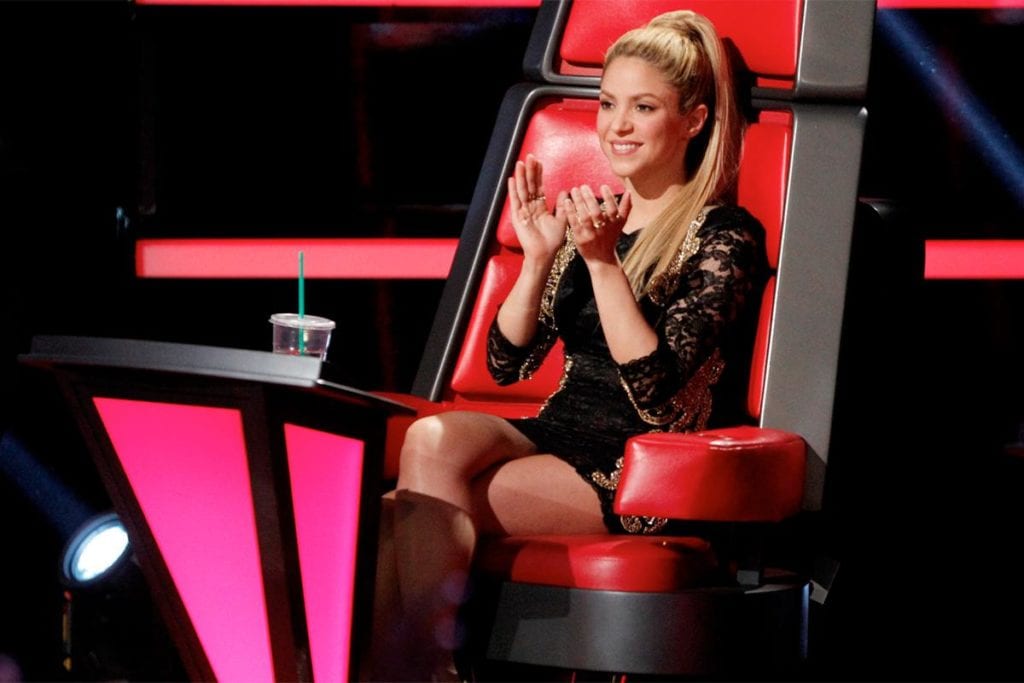 Shakira has also featured in several other tv series such as Ugly Betty, Wizards of Waverly Place, Dora and Friends, among others. She has as well made cameo appearances in a handful of movies, including a voice role in Disney's 2016 animated movie, Zootopia.
Her Entrepreneurial Ventures
Shakira owns a beauty and personal care line called "S by Shakira" with Spanish company Puig. The brand which she launched in 2010 has since been lucrative. It  reportedly brought in between $35 and $45 million from sales in its first year, boosting Shakira's total earnings for 2011 which Forbes estimated at $53.2 Million. Notable among the brand's products is her collection of fragrances including S by Shakira Eau Florale released in 2011, S by Shakira Aquamarine released in 2013, Elixir (2013), Dream and Dance (2016), and more.
In late 2014, Shakira entered a global partnership with Fisher-Price to create a line of toys and 12-part web series. Shakira has also appeared in a number of commercials. Prominent among them is her gig for Pepsi.
How Much Is Shakira Worth Now and Is She Richer than Beyoncé?
Shakira through her successful music career and current net worth of $300 million, ranks with several other popular female singers like Beyoncé, Taylor Swift, Jennifer Lopez, and so on. But while all these have recorded similar levels of success in the mainstream music industry, there are still differences in their worth.
According to Forbes' ranking of Highest-Paid Women in Music by annual (2018-2019) earnings, Taylor Swift came in first with an impressive gross income of $185 million. Beyoncé came in 2nd with $81 million, less than half of Swift's. Coming in 3rd is Rihanna, with an annual gross income of $62 million. Shakira came in last (10th position) with $25 million.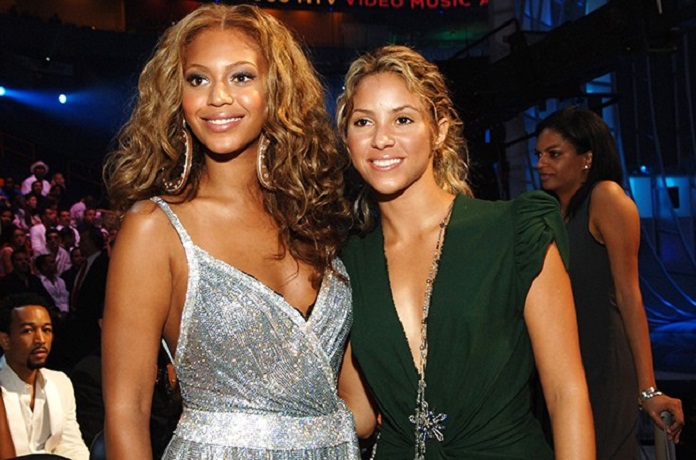 Meanwhile, Rihanna remains the Richest Female Musician in the World by net worth. Per Forbes' 2020 ranking of America's Richest Self-Made Women, the famous Fenty brand CEO prides a jaw-dropping net worth of $600 million. Following Rihanna on the list is Madonna, with a net worth of $550 million. Celine Dion follows with $455 million while Beyoncé and Barbra Streisand respectively come along with $420 and $400 million. Taylor Swift is the next with $365 million.
Although Shakira was not on the list, it's just because she isn't American as Jennifer Lopez and Lady Gaga who are both worth $150 million made the ranking.
Fans have also, often wondered who is richer between Shakira and her current footballer boyfriend, Gerard Piqué. Despite being one of the top players in the Spanish league, Pique's wealth which reliable sites peg around $50 and $80 million is nothing compared to Shakira's.
Is Shakira Married or Dating – Who Are Her Kids?
Shakira counts among the few celebrities who seemingly do not believe in, or are rather afraid of walking down the aisle. Despite the fact that the "Hips Don't Lie" has often left many believing that she is married owing to the nature of her romantic relationships, Shakira as of 2020, is yet to tie the knot with a man.
Her Relationship with Rúa
Full Name: Antonio de la Rúa
Date of Birth: March 7, 1974
Occupation: Lawyer
Partners: Shakira (2000–2010), Daniela Ramos (2012–2019)
No of Children: 2
After making it big in the mainstream music industry, Shakira began dating Antonio de la Rúa, an Argentinian lawyer and a son of the country's former president, Fernando de la Rúa (1999-2001). The affair which began in 2000 was so stable that many began to refer to Rua as Shakira's husband. According to the singer during a 2009 interview, they do not need papers for their relationship to work like that of married couple.
In August 2010, after being together for a decade, Shakira and Antonio amicably ended their relationship. They however, kept their breakup a secret until January 2011. Throughout the period their relationship lasted, Rua worked as Shakira's manager and following their split, he continued in that capacity for a little longer before things went sour between them. He subsequently, sued Shakira in September 2012, claiming a $100 million debt. Rua however, lost the suit in 2013 following a court dismissal of the case.
Shakira and Gerard Piqué
Full Name: Gerard Piqué Bernabeu
Date of Birth: February 2, 1987
Occupation: Footballer
Spouse(s): Shakira (partner since 2011)
No of Children: 2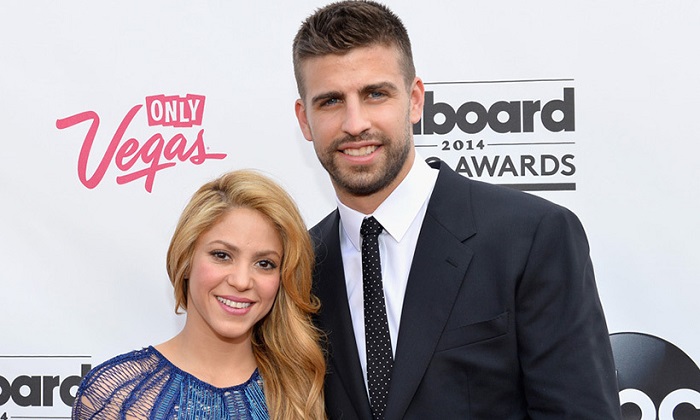 Soon after wrapping things up with Rua, Shakira began dating Barcelona centre-back, Gerard Pique. Shakira and Pique became a thing after he appeared in the video of her 2010 FIFA World Cup official song, "Waka Waka". Although their affair went public in 2011, many believe that Shakira had begun seeing Pique before ending things with Antonio.
Whatever the case, the singer has stuck to the footballer ever since. Just as was the case with Antonio de la Rua, the consistent and committed nature of Shakira and Pique's relationship has left many with the assumption that the duo is a married couple. Commenting on the status of her relationship with Pique, Shakira explained that she is not comfortable with the idea of marriage.
Meanwhile, Shakira and Pique share the same birthday – February 2. The "Hips Don't Lie" singer is however, 10 years older than the Barca star who was born in 1987. This apparently means nothing to the couple who has gone on to welcome two sons, namely: Milan and Sasha.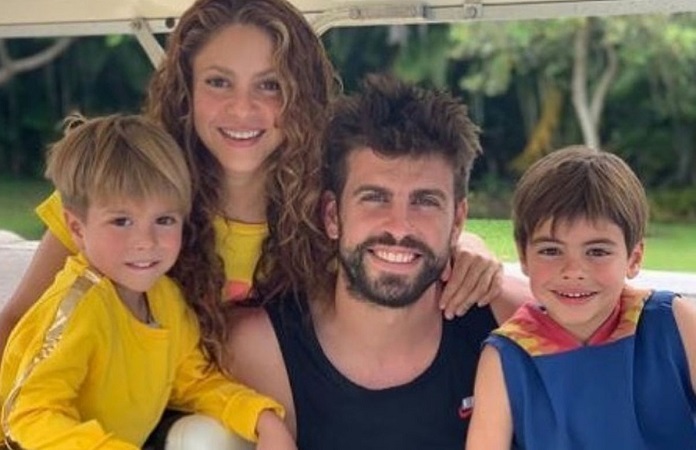 Milan
Milan Pique Mebarak is Shakira's first child/son. He is also her first with Gerard Pique. She had him on the 22nd of January, 2013.
Sasha
Sasha Pique Mebarak is Shakira and Pique's second child and son. The couple welcomed the boy child on the 29th of January, 2015.
Profile Summary
First Name:
Shakira
Last Name:
Ripoll
Also Known As:

Isabel Mebarak
Sex/Gender:

Female
Profession:

Singer-songwriter, arranger, record producer, art director, dancer, actress
Famous For:
hits like "Whenever, Wherever" and "Hips Don't Lie,"
Colleges/Universities Attended:

Educational Qualifications:

A degree in Ancient Philosophy
Religion:

Christianity
Birthday & Zodiac

Age/Date of Birth:

2 February 1977
Zodiac Sign:
Aquariu
Birth Place:

Barranquilla, Colombia
Nationality:
Colombian
Ethnicity/Race:

Mixed: Lebanese, Colombian, including Spanish , Aragonese, Cantabrian, Indigenous African, Catalan, Basque,
Country of Residence:

Spain
Physical Attributes

Height:

5' 2" (1.57 m)
Weight:

53 kilograms (117 pounds)
Eye Colour:

Dark Brown
Hair Color:

Brown (Dyed blonde)
Other Body Measurements:

Breast: 34 inch
Waist: 24 inch
Hips: 37 inch
Relationships

Marital Status:

Married
Spouse/Partner:

Gerard Piqué
Family and Relatives

Father:

William Mebarak Chadid
Mother:
Nidia del Carmen Ripoll Torrado
Children:

Milan Piqué Mebarak (2013)
Sasha Piqué Mebarak
Siblings:
Tonino Mebarak,
Patricia Mebarak,
Ana Mebarak,
Lucy Mebarak
Moises Mebarak
Alberto Mebarak
Edward Mebarak
Robin Mebarak
Other Relatives:

Alberto Mebarak Spath (Grandfather)
Isabel Chadid Baizer (Grandmother)
Net Worth
Estimated Net Worth:

$300 million
Salary:
N/A
Source of Wealth:

Album sale