Shakira is a Colombian singer, songwriter, dancer, record producer and occasional actress known across the globe for her official world cup song "Waka Waka (This Time for Africa)". The song is the best-selling world cup song of all time having the most-watched video on Youtube with over 1 billion views.
She is the highest-selling Colombian actress of all time, having sold over 80 million records worldwide, and the second most successful Latina musician, bested by Gloria Estefan.
Shakira has set a number of records with her music and has been duly rewarded with coveted awards. She has been a judge on the American version of "The Voice" for the fourth and sixth seasons.
Shakira Wiki's And Parents and Career
Shakira Isabel Mebarak Ripoll was born on February 2, 1977, in Barranquilla, Colombia. She comes from a Catholic family. Her father, William Mebarak had eight children from a previous marriage before he had Shakira with Nidia Ripoll Torrado. Though Shakira's dad comes from a Lebanese family, he was born in New York but emigrated to Barranquilla, Colombia when he was still a kid. There, he met Nidia who was born in the city. They got married and had Shakira as their only child.
Shakira developed an affection for poetry at the tender age of 4. She would later receive a typewriter from her father for her 7-year birthday gift. Her poems were later turned into songs, first of which was written at the age of 8. As a kid, she also developed a passion for belly dancing and began performing at home and in school. Shakira soon began receiving invites to perform around Barranquilla and attracted a small following.
It was in one of her gigs that she met the music producer (Monica Ariza) who helped her land a three-album recording contract with Sony Colombia in 1990. She was only 13 years old at the time.
Shakira's first two studio albums "Magia" and "Peligro" failed to succeed commercially due to poor production. As a result of the disappointing start, she took a brief hiatus from recording and returned to high school. After graduation, she returned to making new music under Sony Music and Columbia Records. The hiatus proved helpful as her next single "¿Dónde Estás Corazón?" became a huge hit among the Latin America community.
Thanks to the success of the single, Shakira received $100,000 to record her major-studio album titled "Pies Descalzos". Following the release of 5 more singles, "Pies Descalzos" was released in October 1995 to favourable reviews. It peaked atop the charts in 8 different countries to become Shakira's breakthrough album.
The album went on to sell 1 million copies in Latin America breaking the 100,000 limit initially speculated by her label executives. It has since sold over 5 million copies worldwide, receiving a platinum certification from the RIAA. For the album, Shakira won 3 Billboard Latin Music Awards including for Best New Artist.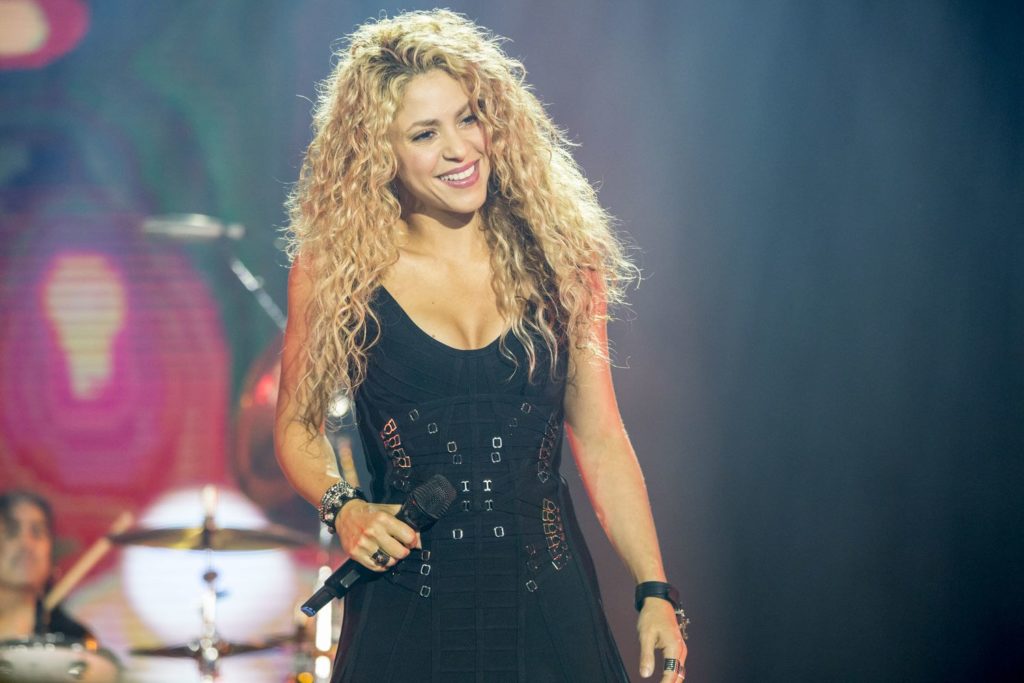 Following her breakthrough, Shakira went on to establish herself as an international star. Her next album "Dónde Están los Ladrones?" (1998) was even more successful, earning her a Latin Grammy Award and a mainstream Grammy nomination. The album sold 1.5 million copies in the US to become one of the best selling Latin albums in the country. It has sold 7 million copies worldwide.
Her Live album "MTV Unplugged" recorded in New York City in 1999 was also a massive hit, receiving much critical acclaim and selling over 5 million copies worldwide. She earned a Grammy Award for Best Latin Pop Album as well as two other Grammys.
In addition to her music, Shakira has also starred in a handful of movies, most of which have been cameo appearances. She owns a fragrance and beauty line called "S by Shakira" with Spanish company Puig. Shakira has appeared in a number of commercials notably for Pepsi.
Her charity foundation Barefoot Foundation is focused on helping poor and impoverished children in her native Colombia.
Shakira's Earnings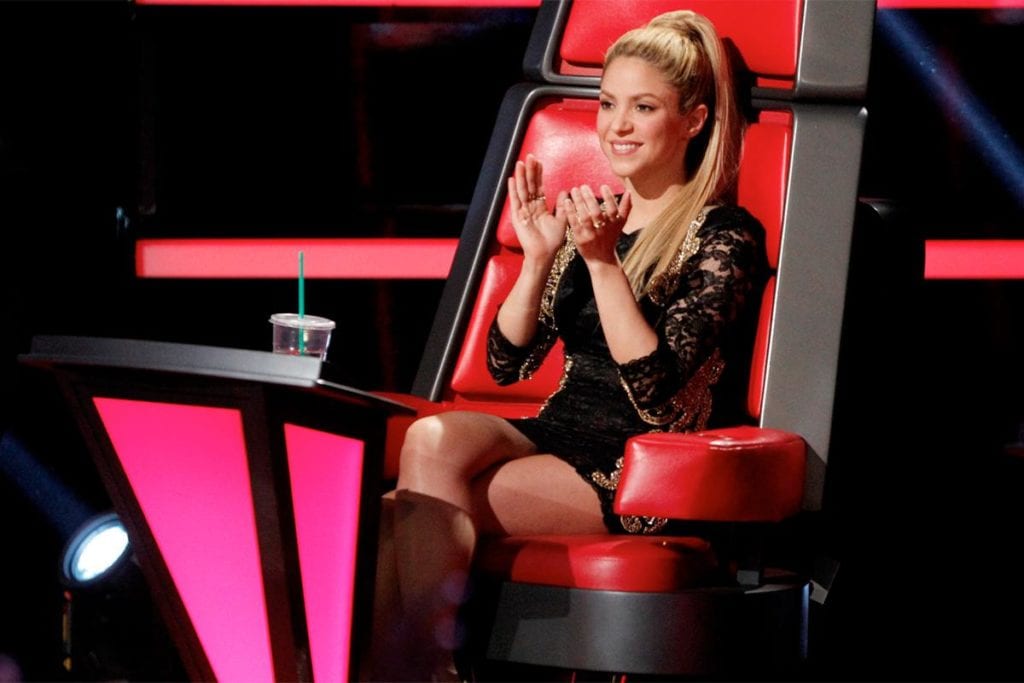 Shakira's English transition in 2001 launched her into a higher level of global fame. The lead single "Wherever, Whenever" from her first English album "Laundry Service" was a massive hit worldwide and the best-selling single of 2002. The album also spawned successful singles like "Underneath Your Clothes" and "Objection (Tango)". "Laundry Service" received multiple platinum certifications in the UK and US and has sold about 20 million copies worldwide. In support of the album, she embarked on her third concert/first global tour "Tour of the Mongoose" which grossed about $72 million.
Her 7th studio album and 2nd English album "Oral Fixation, Vol. 2" (2005) spawned the lead single "Hips Don't Lie" which became her first Billboard Hot 100 number 1. The single sold millions worldwide to become the best-selling single of the 21st century. The album also spawned the duet  "Beautiful Liar" with Beyonce. Her Oral Fixation Tour which ran for a year between 2006 and 2007 grossed about $80 million.
In 2008, Shakira signed a 10-year $300 million deal with Live Nation, shortly after she came 4th on Forbes List of Highest Earning female musicians with a paycheck of $38 million. In the year 2011, she earned $53.2 Million from all her endeavours.
The Latina star bolsters her music earnings with other lucrative ventures. For instance, her coaching role on The Voice in season 4, earned her $12 million. She also returned as a coach in the 6th season. All these bring her net worth to an estimated $300 million.
Shakira Height, Feet and Body Measurements
Shakira is often complimented for her good looks. She is about 2 inches taller than 5 feet, and her physique is perfect for her height. It is believed that her body measurements are 34, 24 and 37 inches respectively for her breasts, waist and hips.
For reasons most people are yet to comprehend, Shakira's feet is a big deal to many of her fan. In fact, there is a Facebook page dedicated to the singer's feet.
See Also: Jennifer Lopez Kids, Height, Feet, Boyfriend, Wiki
Shakira's Husband and Kids
While it has commonly been assumed that Shakira is married to one of the world's richest footballers, Barcelona's star, Gerard Pique, this is not true. Although Shakira and Pique have been lovers since 2011 after he appeared on her 2010 FIFA World Cup official song video, they never got married. Shakira once expressed that she is not comfortable with the idea of marriage; it has nothing to do with her being 10 years older than Pique.
The couple has more in common than just the same birthday. They have two kids. The first son, Milan Pique Mebarak was born on 22nd January 2013. The second, Sasha Pique Mebarak was also born on January, 29th January 2015.