Disney and Pixar might hold the reins when it comes to animations as feature films, but for television shows, one name has been at the top of the game for decades, and it is Seth MacFarlane, known for his work on the classic animation series, Family Guy. Through the show, Seth MacFarlane has racked up an incredible net worth and become one of the richest personalities in Hollywood.
Aside from his work as a writer and animator for Family Guy, Seth MacFarlane is also a comedian, a filmmaker, an actor and a singer, all of which has fetched him an enviable net worth that we would be discussing in the article below, as well as how much he makes for an episode of Family Guy. Check it out.
Details of Seth MacFarlane Net Worth
Seth Woodbury MacFarlane has an estimated net worth of $250 million, according to Celebrity Net Worth. Although he has accumulated his net worth from different career paths, as a live-action actor, singer, and comedian, his career as an animator has been the primary source of his large net worth.
He earned his first income from animation at the age of nine, when he was paid five dollars a week for his comic strip for The Kent Good Times Dispatch. Seth MacFarlane has grown up to earn millions since then, boasting of a quarter billion in personal net worth.
How Did Seth MacFarlane Make His Money?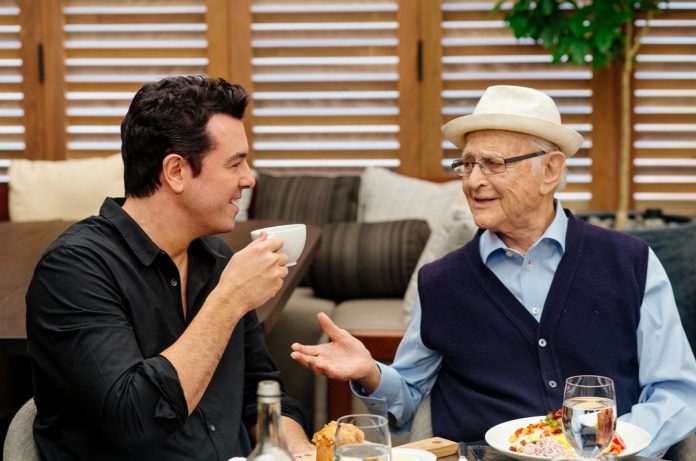 Animation
As we mentioned earlier, Seth MacFarlane is many things but majorly he is an animator and his first success in the profession came immediately after he graduated from Rhode Island School of Design with a Bachelor of Fine Arts degree. His final thesis at the school earned him his first professional job for the animation studio, Hanna-Barbera. At Hanna-Barbera, Seth MacFarlane began to grow in net worth by working on shows like Larry & Steve, Johnny Bravo, Dexter's Laboratory, Cow and Chicken.
Aside from his official role for the studio, he also made money working as a freelance artist on projects like Jungle Cubs and Ace Ventura: Pet Detective. Eventually, after a few years working for Hanna-Barbera, he sought out a path of his own and pitched Family Guy to the management of Fox. Despite a very restrictive beginning, which saw them give him $50,000 rather than the standard $1 million to produce the pilot episode of Family Guy, the show was picked up by the network, launching the biggest source of Seth MacFarlane's net worth.
Despite a string of controversies that have trailed the show over the years, including two cancellations, it has grown to a $2 billion-dollar franchise, with video games, merchandise, and live shows. As a showrunner, he made $2 million per year between 2005 and 2008 and renegotiated a 10-year deal for $10 million per year in 2009.
Apart from Family Guy, Seth MacFarlane's work in animation like the shows, American Dad! and The Cleveland Show, where he is credited as the creator and producer have also contributed to his net worth.
Movies and TV Shows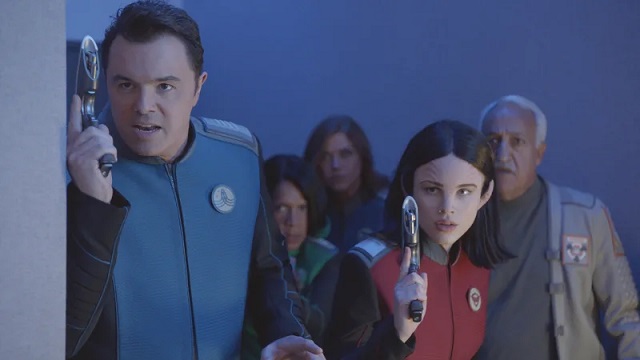 Other ways Seth MacFarlane has accrued his $250 million net worth is through his work in movies and TV shows. He has produced a number of live-action shows like The Winner, Cosmos: A Spacetime Odyssey, Dads, Blunt Talk, The Orville, and a couple of others.
In movies, Seth MacFarlane, who has built his wealth from being a super busy and talented person, has also produced and starred in a couple of films like A Million Days to Die in the West, Ted and Ted 2. Both films performed modestly well at the box office, with the former earning $87.2 million and Ted and Ted 2 earning a combined $766 million at the box office.
With Seth MacFarlane taking a sizeable share in the revenue of the films as writer and director, his path to a net worth of $250 million becomes clearer. Aside from his prominent works in animation, movies and TV shows, other contributors to his net worth include music, where he has released five albums, and released eight singles. He also has a published book, A Million Ways to Die in the West.
See Also: Who Is Amanda Bynes? Her Salary, Movies And TV Shows
How Much Does He Make Per Episode of Family Guy?
Seth MacFarlane makes the bulk of his money through Family Guy, but not particularly through episodic earnings. The famous animator makes a paltry $50,000 per episode of Family Guy, which adds up to $1 million per season in a 20-episode season. He, however, makes the bulk of his income through backend deals like a yearly salary of $2 million from Fox network and a $100 million deal to run the show.