Serena Williams has become one of the most revered female tennis players in the world, all thanks to her resilience and outstanding playing style. Her blossoming career has morphed into an interesting journey of fame and riches. As a result, Serena Williams net worth has placed her on the list of world's richest tennis players, thus making her a person of interest to tennis lovers across the world. Although she didn't achieve such a huge net worth just by playing tennis alone, the star player has equally signed other lucrative endorsement deals. That being said, we have answered some of the trending questions about the tennis player including how much she makes both on and off the court. Read more below.
Serena Williams Career and Journey to Stardom
Born Serena Jameka Williams in Michigan, United States, the female tennis prodigy started playing tennis at the age of 4 with her father, Richard Williams, and later her mother, Oracene Price, as her official coaches. At age 9, she moved with her family from Compton to West Palm Beach, Florida. And there, she and her sister, Venus, got into Rick Macci's tennis academy and began taking part in national junior tennis tournaments.
By the time Serena Williams was 10, her father stopped her and her sister from attending the tournaments, but at the time, it was already clear that she was a rare talent, having a record of 46–3 on the US Tennis Association junior tour, which ranked her first among under-10 players in Florida. Later on, in 1999, her dad also withdrew her from Macci's academy and took complete charge of coaching her at home.
Having proven her ability, young Serena eventually began her professional tennis career in 1995, debuting at the Bell Challenge in Quebec in October that year. More than two decades down the line, the beautiful lady has established herself as a force to reckon with in the tennis world. She has won more than 86% of her matches and was formerly world No. 1. She holds the most Grand Slam titles among active players and all through her career, she has won 796 matches and lost 133; she has also won 72 titles so far.
In recognition of her numerous career achievements, Serena Williams was awarded the Laureus Sportswoman of the Year in 2003, 2010, 2016, and 2018. She was also named Sportsperson of the Year by Sports Illustrated magazine in 2015.
How Much Does She Make On and Off The Court?
It is a known fact that tennis players make a mouth-watering amount of money each time they win a tournament title and consequently, the success of the tennis champion's career has come with huge financial reward. Thus, it comes as no surprise that Serena Williams net worth is ever-increasing as she is the highest-paid female tennis player of all time and the 4th highest-paid player in the industry behind Novak Djokovic, Roger Federer, and Rafael Nadal. With her $88 million career prize money, she is $50 million richer than any other female tennis player at the professional level.
In 2016, her nearly $29 million prize money and endorsements positioned her as the highest-paid female athlete. The following year, she held on to this feat with her $27 million prize money and endorsements, making it to Forbes list of 100 highest-paid athletes and the only woman on the list too. In 2018, according to Forbes, the 23-time Grand Slam winner also had an earning of $27 million, which placed her on the 79th spot on the magazine's Power Women Earning that year and in 2019, she was at number 63 on Forbes list of World's Highest-Paid Athletes Earnings with her $29.2 million income.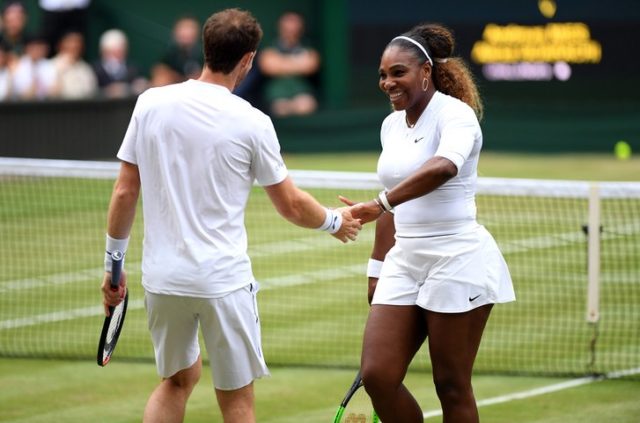 The millionaire tennis player, no doubt, makes a lot of money from her profession, but a greater portion of her income is a product of her brain and brand, not her backhand. In the year 2004, she signed a five-year, $40 million contract with Nike to create a fashion line with the brand and has since gone on to sign other endorsement deals for unrevealed amounts. The tennis champion is also involved with many other brands some of which are Delta Air Lines, Wilson, Gatorade, Audemars Piguet, Intel, Aston Martin, Beats by Dre headphones, Pepsi, Berlei bras, Chase Bank, Mission Athletecare, OnePiece, Mini, Tempur, OPI Products, and IBM, etc.
According to Forbes, Serena's endorsement deals alone fetches her $18 million every year and having very high business acumen, she has translated some of this money to more money-making ventures, investing in 34 start-up businesses in the past five years alone through her own venture-capital company called Serena Ventures. Announcing the establishment of the firm via Instagram in April 2019, the celebrity athlete revealed that she set it up in 2014 with the aim of providing an opportunity to founders in different industries and has been doing so quietly ever since. So far, 60% of investments by Serena Ventures has gone to companies founded by women and minorities.
Additionally, Serena Williams launched her own clothing line known as S by Serena, in 2018 but before then, she had already established a handbag and jewelry line in 2009. She dresses in clothes from her clothing line while playing in tournaments and her products are sold primarily on the Home Shopping Network. Serena and her sister, Venus, are also stakeholders in the Miami Dolphins and the UFC.
See Also: How Many Rings Does Dirk Nowitzki Have? His Salary And Net Worth
Serena Williams Net Worth
Serena Williams net worth is currently pegged at $225 million. Aside from her tennis career, the Grand Slam Champion also makes money from endorsements and businesses which yields her more than $8 million a year. In June 2019, Serena made history as she became the first athlete to be listed in Forbes' World's Richest Self-Made Women. She took the 80th spot on the list and according to the magazine, her estimated net worth of $225 million was the reason behind it.