For those who are familiar with the world of reality TV series, particularly one of The Real Housewives shows, The Real Housewives of New York City, often referred to as RHONY, the name Tinsley Mortimer will ring a bell. She has been appearing on the show since the ninth season and if it does, then you will be familiar with Scott Kluth, who used to be the boyfriend of the New York socialite. Scott, more than just being another face in the reality show, is also the CEO of his own company, CouponCabin, a company focused on providing coupons to retailers.
In this article, we explore the life of Scott Kluth and his relationship with the American socialite, Tinsley Mortimer.
Scott Kluth – Biography
Scott Kluth, who has a claim to fame in two mediums, as the ex-boyfriend of The Real Housewives of New York City star, Tinsley Mortimer and the CEO of CouponCabin, was born on the 13th of August, sometime in the 80s.
Due to his preference for staying out of media attention, the only background detail known about the entrepreneur is that he attended Northern Illinois University and graduated with a bachelor's degree in 1999.
The full details of his professional journey before establishing his own company is unknown but before he established CouponCabin, he worked at Sears, saddled with the responsibility of making purchases from competitors in order to find out what their packaging and shipping process and policies looked like. It was through his time, working for the giant retail company that he discovered the idea of establishing a company designed to use coupons to cut the cost of purchases.
In true American fashion, he started the company with the help of a family member, his mother and has grown it to become a successful company, working in partnership with other giant retailers like Old Navy, Amazon, and Tempur-Pedic.
Since he became a successful entrepreneur, Scott Kluth has found himself becoming an unwitting public personality through his company and also his relationship with Tinsley Mortimer. His company is based in Chicago where he also resides.
Relationship With Tinsley Mortimer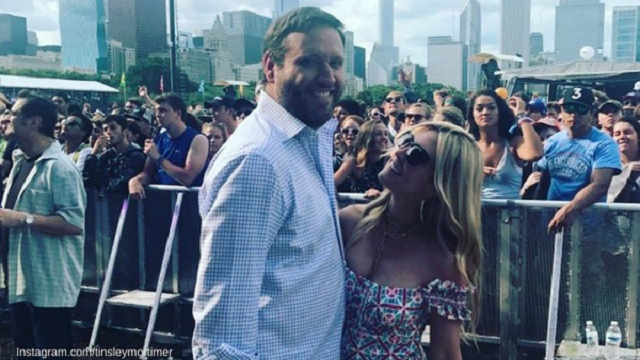 Before Tinsley Mortimer came to meet Scott Kluth, she was married to Robert Livingston Mortimer. The marriage lasted for eight years between 2002 and 2010. Following her divorce from her high school love, a blind date set up by Carole Radziwill brought Tinsley Mortimer and Scott Kluth together.
In terms of the show, their relationship began during the ninth season of The Real Housewives of New York City and the only consistent thing about their relationship has been the instability of it.
Both Scott Kluth and Tinsley Mortimer have been battling different challenges in their relationship that has put them in a state of off and on, which has brought a lot of frustration to Tinsley and her fans. The biggest challenge of all has been the long-distance nature of their relationship, due to the fact that Scott is based in Chicago while Tinsley resides in New York.
Since they began dating each other in 2017, they have broken up officially three times. The first time being in Oct 2017, a few months after they began dating each other, the second time in June 2018, shortly after they got back together just a few months prior and lastly in February 2019, after they got back together towards the end of 2018.
At the moment, it is believed that Scott Kluth, who is very busy nurturing his business, CouponCabin remains single while his on and off girlfriend, Tinsley Mortimer is known to be dating around.
His ex-girlfriend, Tinsley Mortimer, has been an ambassador for various brands, including Christian Dior, and has appeared in other TV Shows like Gossip Girl and The Other Two. She has an estimated net worth of $35 million.
See Also: Kristen Messner – Bio, Age, Facts About Lindsey Buckingham's Wife

Other Facts About Him
He started his CouponCabin business with $5,000 which he borrowed from his mother, along with income earned from selling his car and he is now currently estimated to be worth $20 million.

Scott Kluth has a height of 5 feet 11 inches and an accompanying body weight of 73 kg. His body measurement is considered to be 33, 40 and 14 inches for his chest, waist, and biceps respectively.

He doesn't have a known social media account and has only appeared on social media through his ex-girlfriend's account, Tinsley Mortimer who has the account, @tinsleymortimer on all major social media platforms.

Fact Check: We strive for accuracy and fairness. If you see something that needs updating,