Scott Cawthon's name may not necessarily ring a bell for the general populace but for those that are video game enthusiasts, he is the brains behind one of the most beloved video game franchises in the world. Known as Five Nights at Freddy's (FNaF), Cawthon's games install players as the sole night watchman at a pizzeria and they then fight for their survival against a rotating parade of murderous characters.
Such an exciting premise has helped Five Nights at Freddy's grow into a franchise comprising of multiple game series, books, and fan-based events. The frenzy has also reached Hollywood as the game is set to be developed into a feature-length film in the nearest future. All these of course means money for Cawthon and the man, who went for years without tasting success for his efforts, is now worth an estimated $60 million.
How Scott Cawthon Built His Net Worth to $60 Million
Cawthon is now a multi-millionaire and this status is one that is well deserved as he had toiled for years without making much headway. At a point, he even started to question his Christian faith but things would turn around when he created Five Nights at Freddy's.
He Has Earned Up to $20 Million from His Signature Game
Seeing how monstrously popular it is, most people assume that FNaF is the first game Scott Cawthon ever made but this is not so. His earliest efforts at video game development go back to the late 90s when he released a game on a floppy disk known as Doofas. From there, he went on to churn out more games over several years.
Some of these games thrived on the market but some were singled out for criticisms due to their animatronic and mechanical-like figures. The scathing reviews dampened Cawthon's morale and he toyed with the idea of abandoning his career entirely. He later decided to hang in there and deployed the despised characters to create a new game known as Five Nights at Freddy's.
FNaF dropped in 2014 and it became quite popular amongst fans thanks to its alluring horror plotline, a lone night security watchman who has to contend with several creepy animatronic characters. It retains its popularity till today and has grown into a franchise that has so far spurned about five or six games.
Scott Cawthon's net worth is all the better for it as it is estimated that he has earned as much as $20 million from sales of the game alone. A breakdown of the figure shows that he made about $15 million via the sale of these games on PC (through Steam), $2.5 million via mobile phone sales (through AppStore and play store purchases ), and $4 million on Xbox and PS4 consoles.
List of Scott Cawthon's Popular Video Games
Five Nights at Freddy's
Five Nights at Freddy's 2
Five Nights at Freddy's 3
Five Nights at Freddy's 4
FNaF World
Five Nights at Freddy's: Sister Location
Freddy Fazbear's Pizzeria Simulator
Five Nights at Freddy's: Help Wanted
Five Nights at Freddy's AR: Special Delivery
His FNaF Merchandise Line Has Fetched Him at Least $10 Million
Remember that FNaF characters are majorly toy-like? Well, that fact has benefitted Scott Cawthon and his net worth as it means that he has been able to make money off merchandise based on the game.
The FNaF merch line features branded apparel such as hoodies, beanies, and T-shirts. Other items include stickers, buttons, socks, mugs, anniversary posters, and lanyards. There are also plushies which are toys resembling various characters in the games.
These items start at $10.00 and can get as high as hundreds of dollars. As can be expected, they have been well patronized by fans of the video game and it is now estimated that Scott Cawthon has earned anything from $10 to $20 million from the sale of the merchandise alone.
He Has Authored Several Books Based on His Video Game Series
As far as Scott Cawthon's life is concerned, Five Nights at Freddy's is one gift that keeps on giving. The developer has not only earned millions from the game itself and merchandise sales, he is also the successful author of a series of books based on the game as well.
The plotline of the novels basically ties into the game and follows a young girl who is trying to unravel the mysterious death of five children at a local family restaurant a decade ago. Thus far, Scott Cawthon has released about three FNaF novels.
He has also penned about six short stories in a spin-off series. These books retail for up to $5.80 in online stores and estimates have it that Cawthon has made about $250,000 from book sales.
List of the Books Cawthon Has Published
Five Nights at Freddy's: The Silver Eyes
Five Nights at Freddy's: The Twisted Ones
Five Nights at Freddy's: The Fourth Closet
Fazbear Frights #1: Into the Pit
Fazbear Frights #2: Fetch
Fazbear Frights #3: 1.35 AM
Fazbear Frights #4: Step Closer
Fazbear Frights #5: Bunny Call
Fazbear Frights #6: Blackbird
Does Scott Cawthon Still Own FNaF?
Scott Cawthon is still very much the owner of FNaF and has incorporated a limited liability company, known as Scottgames LLC, to handle all the licensing rights relating to the game.
One of the projects that are currently on their plate is the Five Night's at Freddy's movie. The film has been in the works since 2015 when rights were given to Warner Bros. Pictures to adapt the series to film, but it is yet to see the light of day.
It has suffered several delays and scrapped screenplays, and Cawthon has expressed his frustration at the whole thing. He however remains committed to bringing out a project that will appeal to the fan base.
The Video Game Developer also Earns from His YouTube Channel
Another contributor to Scott Cawthon's net worth, albeit on a lower scale, is YouTube. The video game developer doesn't really have the time and energy to devote to social media but he does have a YouTube channel where he randomly posts trailers.
The channel thus far has 2.1 million subscribers and its content has been viewed about 113 million times. Social blade estimates that Cawthon makes from $2.7k to $42.4k on the site each year.
A Recap of the Sources of Scott Cawthon's Net Worth
Game sales (PC, mobile, and consoles) $20 million
Merchandise sales – $10
Books – $250K
YouTube – $2.7k to $42.4k per annum.
Scott Spends His Money on Charitable Causes
Scott Cawthon is pretty much all about FNaF. Beyond that, not much is known about his personal life, except that he is married and has five children. There is also no inkling of his lifestyle. It is however reasonable to presume that he would not fail to provide a quality lifestyle for himself and his family now that he has the resources to do so.
While we may not know exactly how Cawthon splashes out the cash on his family, we do know that he is someone who freely gives for a good cause. Back in December 2019, he created a game in support of a fundraising effort for the St Jude Children's Research Hospital. The game required players to discover the hidden amounts and Cawthon would then donate the same to the hospital. The players were able to uncover about $451,000 but Cawthon went ahead to donate $500,000 to the hospital.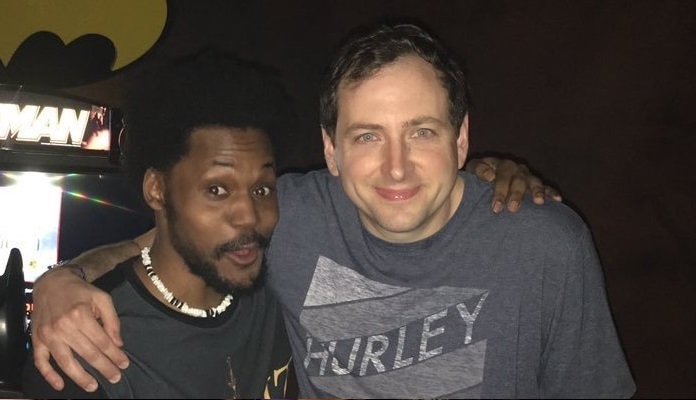 Cawthon has also sponsored a series of projects for gaming enthusiasts who want to create fan-made versions of his popular games. These fan-made versions are released for free for PC but sold through gaming consoles. The developers get a cut of the income generated.