The art of creating great music is one that some people have hacked by either extensive practice or just having the sheer talent that is required to make beautiful songs. Though some are lucky to be born with the required talent, they have put themselves through rigorous practice to get to where they are in their music career, one of such people is the talented Sarah McLachlan. She is a multiple award-winning singer and songwriter who is widely recognized for her work and philanthropic endeavours. Let's learn more about her.
Who Is Sarah McLachlan?
Sarah Ann McLachlan was born in Halifax, Nova Scotia, Canada on the 26th of January 1968. As at when she was born, her mother who had her at the age of nineteen gave her up for adoption, and this is how she came to be a McLachlan. With the McLachlan's, she had a robust childhood where she took music classes and learned how to play some instruments such as the ukulele. As she grew older, she took on more instruments, learning with The Royal Conservatory of Music's curriculum.
For high school, Sarah McLachlan attended Queen Elizabeth High School. During her time there, she was part of a band – The October Game. She spent a year at the Nova Scotia College of Arts before going to Vancouver to pursue her career in music with the record label, Nettwerk. Her first album was released in 1987 and thus, she began her career in music with the release of more albums in the following years. The album that introduced her to the international audience was the 1993 album, Fumbling Towards Ecstasy. However, the album that won Sarah McLachlan her first set of awards was Surfacing; it also gave her a wider audience.
Sarah McLachlan's expansive career has spanned over a period of three decades and she has to her name nine albums and over ten awards. The musician has been nominated for more than twenty awards from the awarding body, Juno Awards and has contributed to the works of other artists such as Annie Lennox, Steve Nicks, and Bryan Adams.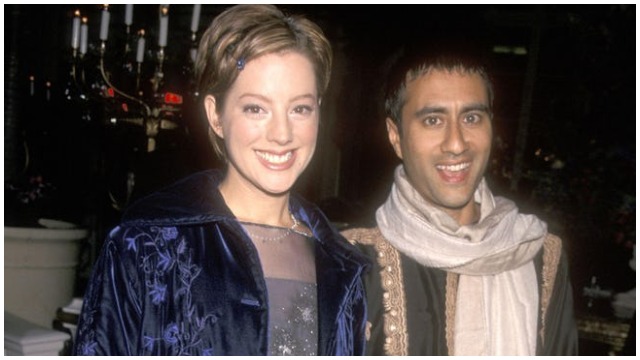 McLachlan has two daughters with her former husband, Ashwin Sood who used to be her drummer. The two got married in 1997 but divorced in 2008.
She has been dragged to court more than once
Sarah McLachlan has been the recipient of two lawsuits in her time as a musician. The first one was in 1993 when Darryl Neudorf sued McLachlan on copyright grounds, stating he was not credited for his contribution to some songs and that he didn't get proper payment. He lost the copyright suit but won on the grounds of payment.
In 1994, a fan named Uwe Vandrei who was obsessed with McLachlan sued her on the grounds of using content from his letters to her as the source for her song, Possession. Vandrei admitted to suing McLachlan so as to be closer to her, but he, however, committed suicide before the trial could begin.
She's large-hearted
McLachlan has earned fame for her altruistic and philanthropic endeavours. These she has achieved with her school of music, she helps kids who cannot afford an education in music by giving them the opportunity to learn in her school. She also supports the animal rights group ASPCA by donating money to the organization and giving performances to raise money for them.
Sarah McLachlan founded Lilith Fair
In 1997, McLachlan created Lilith Fair. It is an all-female performer's concert that came to be after the organizers of some concerts refused to put female artists back-to-back. The concert occurred from 1997 to 1999 but was revived in 2010. With the fair, she was able to break records in the Canadian music space.
She met her mother as an adult
Sarah McLachlan met her real mother at the age of nineteen and although the meeting was not something she looked forward to, she still met her. After the meeting, McLachlan understood why her mother gave her up and forgave her. She, however, lost Dorice McLachlan, the woman that adopted her to cancer in 2001 and considers her as a real mother.
Social media presence
McLachlan does not shy away from using her social media accounts; on Instagram, she has over eighty thousand followers to whom she shares pictures from her private life. On Twitter, she has over two hundred thousand followers with whom she shares information about her career and advocates for awareness of mental health.