How well do you know Sandra Bullock? You may have realized that she has made a lot of money during her career, but do you know what Sandra Bullock's net worth is? This is actually one of the highly asked questions about the thespian and the reason is quite obvious, considering her achievements in Hollywood. Regarded as one of the most successful movie stars of her era, Sandra Bullock is a talented American actress who has become a household name and has stunned the world time and time again with her versatility in front of the camera. She has starred in over 50 movies since she started out as an actress, cementing her place as a true movie icon in America.
Anyone who has been following her work in Hollywood would not doubt that Sandra Bullock's net worth is quite a large sum especially because of her A-list status. But, exactly what is her net worth? Also, what are the movies that actually fetched the actress the most money in her career so far? Here are the answers to these questions.
Sandra Bullock's Rise To Stardom
It is important that we understand how Sandra Bullock rose to stardom before we discuss her net worth. Born on the 26th of July, 1964 in Arlington, Virginia in the United States, the actress whose full name is actually Sandra Annette Bullock spent a large part of her childhood growing up in different countries. According to several sources, she was raised in Nuremberg in Germany as well as Vienna and Salzburg in Austria. She later settled in America with her family.
Bullock was born to parents who loved music; her father, John W. Bullock was a voice coach while her mother, Helga Mathilde Meyer, was an opera singer and also voice coach. Initially, Sandra followed in their footsteps by studying vocal arts and ballet as a child; she also sang in the opera's children's choir. However, she soon developed an immense love for acting.
The actress studied at the Washington-Lee High School, where she was not only a cheerleader but she also took part in different school theater productions. Following her high school graduation, she proceeded to the East Carolina University to study Drama, receiving a BFA in Drama in 1987. Bullock later moved to New York to make her dreams of becoming a star actress come true. She took acting classes and began to land some movie roles soon enough while auditioning for more roles.
After starring in movies such as Demolition Man in 1993 which gave her some exposure, Bullock eventually got her big break in 1994 when she starred in Speed, a thriller movie. She went on to cement her status as a movie star of note with stunning performances in While You Were Sleeping in 1995, A Time to Kill in 1996, Hope Floats in 1998, Miss Congeniality in 2000, The Blind Side in 2009 and many more. Today, the actress is considered one of the most versatile actresses in Hollywood, winning several awards including a Golden Globe and an Academy Award.
Sandra Bullock's Net Worth
Having risen to become one of the most talked-about Hollywood actresses in contemporary times, it is expected that Sandra Bullock's net worth would be quite a huge lot. This is because she has achieved so much over the years since her career began, raking in huge salaries for her work in different movies, establishing herself as a top earner in the game. So, what is Sandra Bullock's net worth?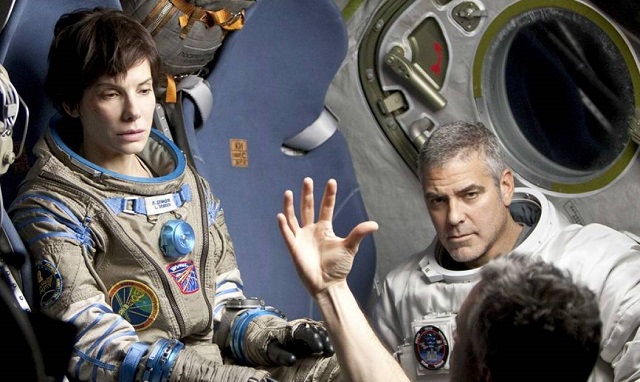 According to credible sources, Sandra Bullock's net worth is $200 million. A large part of this money has been made from her appearances in movies, however, it is noteworthy that she has made money from other ventures too. Apart from her acting, Bullock is also a writer and producer and apparently earns quite a lot of money from these ventures as well.
Over the years, the actress has also landed some endorsement deals with multiple companies, raking in money for her work. Bullock also makes money from real estate which seems to have become her newfound love. As a matter of fact, her real estate dealings are reported to be worth about $60 million.
Read Also: Jennifer Aniston – Net Worth, Business Ventures & Past Relationships
The Movies That Made Her The Most Money
Sandra Bullock has worked hard, throughout the years, to create a worthwhile career that will stand the test of time. Over time, she has starred in many high-grossing movies since she started her career and has earned huge salaries from some of those movies. The actress got her biggest paycheck from a movie when she starred in 2013's Gravity. For her performance in the film, she was paid a whopping $20 million as salary. That was not all, she also raked in another $50 million from the movie bonuses having inked a deal to take home 15% of Gravity's gross box office income. This means that Sandra Bullock earned about $70 million from Gravity alone.
Apart from Gravity, she has also earned huge salaries from her work on other films. In 2009, she starred in The Blind Side and earned $20 million from the movie. Also, in 2005, she earned about $17.5 million for her work in Miss Congeniality 2. In 2002, she also earned huge when she starred in Murder by Numbers, for which she was paid $15 million.