There are several benefits to being a sportsman, especially a successful one – you get to enjoy a lot of fame and wealth. As nice as those two things sound, they aren't without their downsides, one of which is the media attention that not only covers an athlete's sporting performances but personal life and Kasey Kahne has had a taste of that as an accomplished NASCAR driver, along with his girlfriend, Samantha Sheets.
Although they are not yet married, Samantha Sheets and Kasey Kahne have been under intense media attention in recent times as a result of the latter's abrupt retirement from car racing due to a mysterious health issue. The decision has brought increased focus on the couple. Read on to learn more.
Samantha Sheets' Biography
Samantha Sheets was born on the 27th of June, 1991 as Samantha Ann Sheets in Westville, Indiana to parents John Sheets and Tish Sheets. She is one of two children born to her parents and although details of her childhood still remain unknown, we know she had a happy upbringing, growing up with a close-knit family.
Samantha Sheets attended the University of North Carolina following the completion of her high school education. Since she graduated from UNC, we have very little knowledge of her work history and it appears she has been a stay-at-home mom, lending her support to her boyfriend's charity, Kasey's Charity whenever it is needed.
As for Samantha Sheets' boyfriend, Kasey Kahne, he has had a career as a professional racer for over 15 years, during which he recorded a number of achievements, including winning the 2010 Gatorade Duel and scooping the Coca-Cola 600 three times.
Over the course of his career, Samantha's boyfriend ran 529 races in the Monster Energy NASCAR Cup Series, won 18 of them, finished in the top ten 176 times and made the pole, 27 times. He also competed in the NASCAR Xfinity Series and the NASCAR Gander Outdoors Truck Series.
Relationship with Kasey Kahne
But for the relationship between herself and Kasey Kahne, Samantha Sheets may have been an unknown personality, and despite their relationship, she still spends a considerable amount of time avoiding media attention.
We do not know when or how Samantha Sheets and Kasey Kahne began their relationship, although there have been reports suggesting they were introduced to each other by her mother. They have continued to remain a couple and have taken things to the next level by sharing a child, a son named Tanner who was born on the 13th of October, 2015.
Although Sheets prefers to use Twitter, Kasey Kahne doesn't shy away from posting pictures of their adorable family on his Instagram page, @kaseykahne.
Before Kasey and Samantha Sheets became a couple, he has been in a relationship with personalities such as Ashley Miller and Jenny Servence.
Family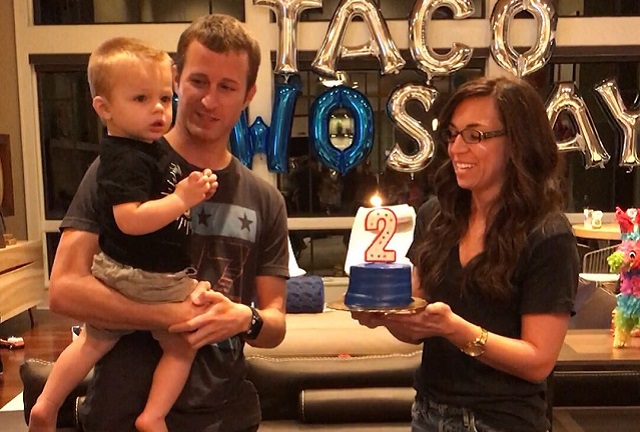 We have been able to learn a few things about Samantha Sheets' family, one of which is the identity of her mother, Tish Sheets.
Through her mother, we know that Kasey Kahne is not Samantha's first experience with the world of motorsports and her mother, Tish has had a long career of her own in the sport. She worked as the director of business planning of special projects and diversity at NASCAR for nine years, leaving the position in 2006. Since then, Samantha Sheets' mother has worked in other roles as the director of business affairs and operations for Sports Car Club of America, and director of business affairs at IMG.
Tish Sheets, who has social media presence across Facebook, Twitter and Instagram, has also worked as the director of business development and licensing for Speedway Motorsports and currently serves as the director of client services for World Racing Group.
As for Samantha Sheets' father, not much is known about him other than the fact he is named John Sheets. Other members of her family include a younger brother named Colby Sheets who graduated from East Carolina University.
See Also: Paul Edward Hospenthal – All About Danica Patrick's Ex-Husband
Other Facts About Samantha Sheets
1. Her boyfriend, Kasey Kahne, has his own racing team, Kasey Kahne Racing, and the team competes in the World of Outlaws Series.
2. Kasey Kahne has an estimated net worth of $50 million.
3. Her younger brother, Colby Sheets, attended Jay M. Robinson High School.