Veteran journalist Sal Paolantonio has worked in the journalism field for more than three decades and established himself as a formidable force in sportscasting. He has been covering the National Football League for ESPN for over two decades and a half. Prior to his role at the giant sports network, the seasoned journalist worked as a political correspondent, as well as Philadelphia Eagles beat reporter for the Philadelphia Inquirer.
Asides covering football, the multi-award-winning ESPN National Correspondent has equally incorporated NBA, Major League Baseball, tennis and other special events for which he has received many recognitions and awards. Over the past years, Sal Paolantonio who is also known as Sal Pal, with his name having an Italian origin, has plied his trade from journalism to teaching as well as writing, and his works speak volumes for him.
The Background Of His Latin Name
Sal Paolantonio has Italian roots which explain his Latin name. The journalist was named after his maternal uncle Salvatore Giardina, a military officer who fought in World War II. His paternal grandfather was a native of Calitiri – a farming and sheep herding town in Abruzzo, Italy. In 1920, he emigrated from Italy to the United States with his two brothers. After some time, his siblings returned to their home country but Paolantonio and his grandfather stayed back in the US.
Thus, the famed journalist is an American national with a white ethnical background. A native of New York, Sal Paolantonio was born on June 13, 1956. Besides his birth date and hometown which is Stewart Manor in Long Island, Paolantonio, has not disclosed other personal details about his parents and family.
He Started His Career In The Military After Studying Journalism
The ESPN National Correspondent is an alumnus of Sewanhaka High School situated in Floral Park, New York. He studied History at State University of New York, Oneonta and earned a Bachelor of Arts degree in the year 1977, graduating cum laude from the university. As a result, he was listed among the top 100 graduates in the annals of the school during the SUNY Oneonta Centennial Celebration in 1989. Paolantonio later topped up his profile by earning a Master's degree in Journalism from New York University in 1980.
Prior to practising his journalism career, Sal Paolontonio had a four-year stint in the military. In 1979, he started serving in the U.S Navy as a warfare officer. Following his services in the Pacific Feet during which he headed the supervision of the rescue of Vietnamese refugees who were in the South China Sea, he was bestowed with the Nation's Meritorious Service Medal in the year 1981. In the same year, he was deployed to a Navy base in the Indian Ocean called Diego Garcia. There, he spent the summer while pursuing Russian submarines around the Indian ocean. He later retired as a full lieutenant in 1983.
His Earliest Journalism Gigs
Soon after ending his military career, Paolantonio kicked off his journalism vocation with Albany Times Union. After working for 16 months at the news agency, he was sent to cover the famine in East Africa in 1985, as he had visited there while serving in the Navy. Following his outstanding reportage, the adroit broadcast journalist was hired by the Philadelphia Inquirer in the same year, 1985.
During his ten-year stint with the media outlet, Sal held various positions. He first served as a political reporter, and then a beat reporter for the Philadelphia Eagles. It was also during this period that he worked as a correspondent for WPHL-TV and also hosted a show on WIP-AM all-sports radio.
Establishing Himself As A Renowned ESPN Correspondent
Sal Paolantonio joined ESPN in August 1995 and has since established himself as an integral part of the network's NFL coverage team. In the course of his job with ESPN, Paolantonio has covered over 25 Super Bowls, including his hometown Eagles Super Bowl LII Championship in 2018. He is also a major stakeholder at important NFL events, including league drafts.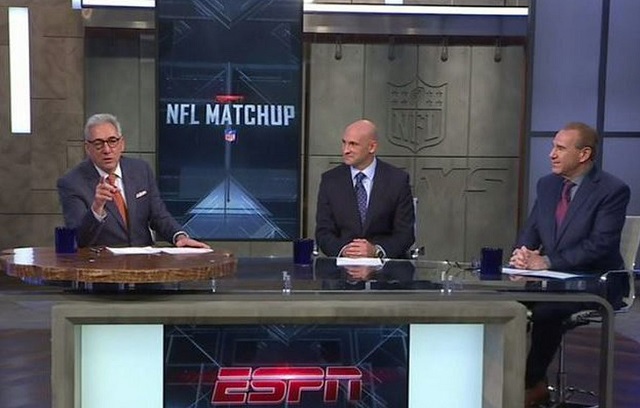 Since 2004, the award-winning anchorman has been hosting the network's X's and O's weekly preview show, NFL Matchup alongside Greg Cosell and Louis Ruddock; hence, serving as a replacement for Suzy Kolber. More so, as a host, fans can recognize him from popular shows such as Sunday NFL Countdown, Fantasy Football Now and NFL Live, among others.
In late 2019, Sal Paolantonio was offered a multi-year contract which expanded his role at the sports network, as he currently works as in-booth NFL game analyst on ESPN Radio while still retaining his role as the network's National Correspondent. Beyond working for ESPN, Paolantonio has made contributions on ABC's Good Morning America and World News Tonight. He is also among the selection committee for the Pro Football Hall of Fame.
Literary Efforts of Sal Paoloantonio
As an author, Sal has no less than four published books under his belt. His first book, "Paolantonio Report, the Most Overrated & Underrated Players, Teams, Coaches & Moments in NFL History" which he co-wrote with Reuben Frank was published in 2007. Paolantonio's second book titled "The Last Big Man in Big City America" was a 1993 biography of Frank L. Rizzo, a former Philadelphia mayor.
His third literary effort which was published in 2008 is "How Football Explains America" while the fourth, "Philly Special: The Inside Story of How the Philadelphia Eagles Won Their First Super Bowl Championship" was published in 2018. All his books recorded remarkable commercial success.
See Also: Mike Golic – Bio, Wife, Daughter, Son, Brother, Family, Salary, Net Worth
His Awards And Recognitions
The ESPN National Correspondent is a multi-award winning journalist. Notably, some of his awards include the 1985 Associated Press Managing Editor's Award for Enterprise Reporting and the 1994 Associated Press Sports Editors Award for Reporting. In 1995, Philadelphia Magazine named Paolantonio as the state's Best Sportswriter.
Also, he gained a Pulitzer Prize nomination for his excellent reportage which led to the removal of New Jersey's first State Superior Court Justice from the bench by the State legislature for the cause, while working as Philadelphia Inquirer political reporter. In 2013, the journalist was honoured by his alma mater SUNY with the degree of Doctor of Humane Letters and in 2017, the New York Daily News honoured him with the Jack Newfield Courage in Journalism Award.
The Famed Journalist's Financial Standings
Sal Paoloantonio is an accomplished journalist, author, and teacher. His numerous efforts have yielded financial rewards, as well as recognition – both at the local and international levels. Having been working at the renowned sports network, ESPN since 1995, Paolantonio has raked in a tremendous fortune. He reportedly earns a salary of about $150,000 per annum. With his net worth estimated at over $2 million, the sports journalist can afford a very comfortable lifestyle.
Besides his job as a journalist, he has also added teacher and author to his already impressive resume and thus, boosting his finances through his successful endeavours. As a teacher, adjunct professor Sal Paolantonio lectured students in political and sports journalism and communications at Philadelphia's St. Joseph's University from 2002 to 2008. He has additionally served as the University of Central Florida's School of Communications' advisory board member. Among other social services, Sal Paolantonio sits on the board of New Jersey's Cooper University Hospital Foundation in Camden.
Sal Is A Happily Married Man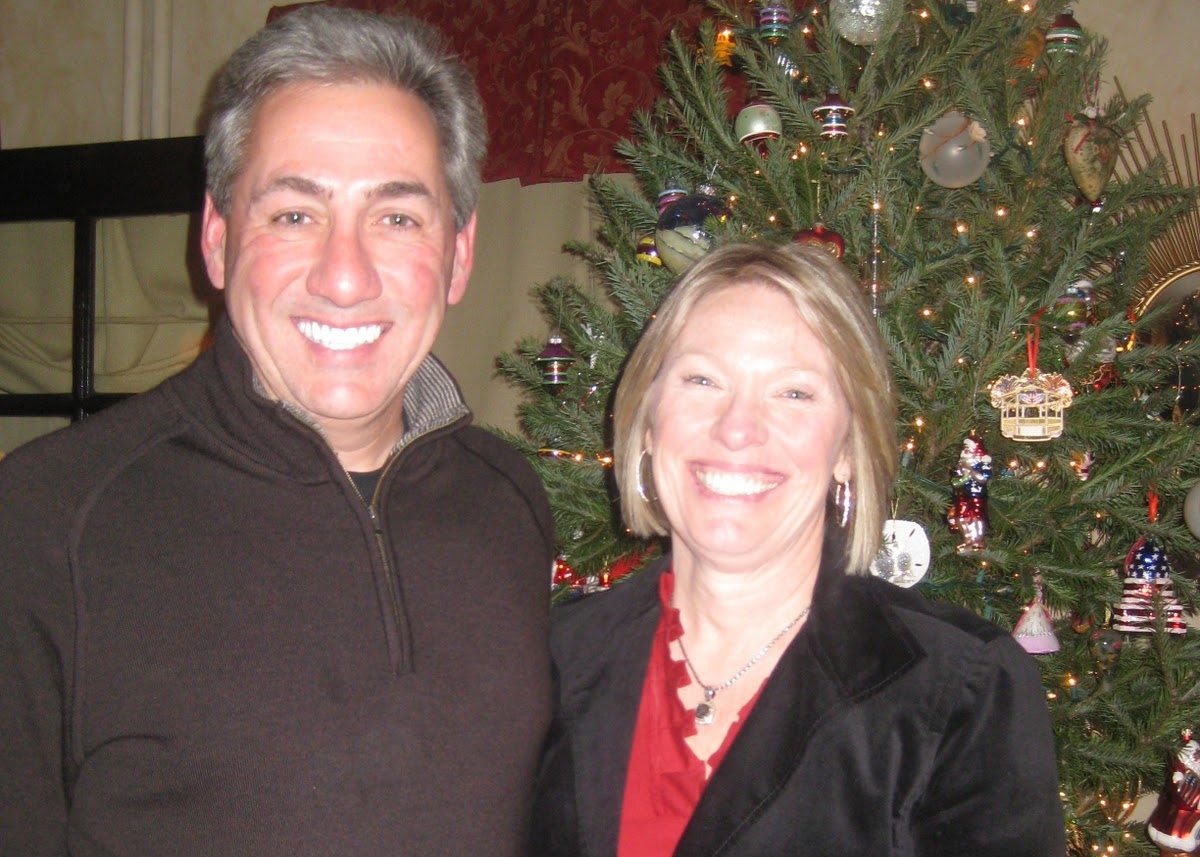 Sal Paolantonio is happily married to his college sweetheart Lynn McGraw. The couple first crossed paths in 1976 at SUNY Oneonta when Paolantonio was working as the college's Resident Adviser. Following his then position, he helped his future wife move into the dormitory and the two began dating afterwards. After courting for three years, they exchanged nuptial vows in February 1979. Sal and Lynn's union has produced three daughters – Sarah, Zoe and Kyle Paolantonio.
For reasons best known to them, the couple has kept details of their family life private. Nevertheless, the long-time broadcaster has often praised his wife for her support and tolerance over the past decades he has been covering the National Football League, with his nature of job demanding him to be working on holidays. The cute couple has remained inseparable for nearly four decades and continues to wax strong together.