Besides politics and social news coverage, sports is another leading aspect of journalism and it has been able to establish that position through the popularity of its subjects and the presence of talented individuals such as Ryen Russillo. In the staple of sports journalists, which boasts of several talented names, Ryen stands out, having earned his reputation via his work on radio.
Russillo has had a stellar career that comprises of working for several notable media outlets, both on radio and television, including big names like ESPN. This has seen his earning power soar over the years with many wondering just how much he has accumulated from his career. More than that, people are also curious about things like the upbringing of the journalist, how he became what he's now known for, and what have you.
The Man Has Always Been Fascinated With Sports
Ryen Russillo was born on the 5th of August, 1975, in West Tisbury, Massachusetts. Not much is known about his parental background, other than the fact that he is one of two boys born to his parents, with the other son being Vaughn Russillo.
His fascination with sport began at a young age and it remained with him well into his college years at the University of Vermont, where he interned for the local station, WCAX. He worked as a play-by-play man for the minor league baseball team, Trenton Thunder at the time.
After graduation from the University of Vermont in 1997, Ryen Russillo set his eyes on becoming a sports analyst and commentator on broadcast media and although the exact timeline of the early days of his career is unknown at the moment, his initial endeavours involved stints at WWZN, a local station in Boston where he hosted the show, The Die Hards. Ryen Russillo also spent time at another local radio station, WBCN, where he worked on pre-game and post-game commentary for the New England Patriots.
Joining ESPN Radio Made Him a Big Earner Amongst Sports Journalists
Eventually, after a few years of moving from one local radio station to the other, Ryen Russillo got his chance to work in the big leagues when he joined ESPN Radio in the late 2000s. He hosted shows like NBA Sunday, The Baseball Show, and ESPN Radio College GameDay, a feat that expressed his wealth of knowledge across several sports in the United States.
While he had his own shows, he was also a guest on other radio programs like New England Sports Tonight and appeared on television for the Boston Celtics as a sports analyst.
His long career with ESPN came to an end temporarily in December 2017, but he returned to the network in August 2018. He began to host one of his most popular shows on ESPN in 2017, The Ryen Russillo Show and he has made further appearances for the sports network on television on shows like SportsCenter, Get Up! and a couple of others.
No, His 2017 Suspension Didn't Affect His Earning Power
Those who have kept up with the sports journalist would recall that he was arrested for criminal entry sometime in August 2017. As the story goes, a nude and intoxicated Ryen Russillo broke into a couple's home in Jackson, Wyoming, and passed out in a bedroom. He was asked to leave but was too drunk to take the occupants seriously, so, the police were invited and he was arrested and detained at the Teton County Sheriff's Office.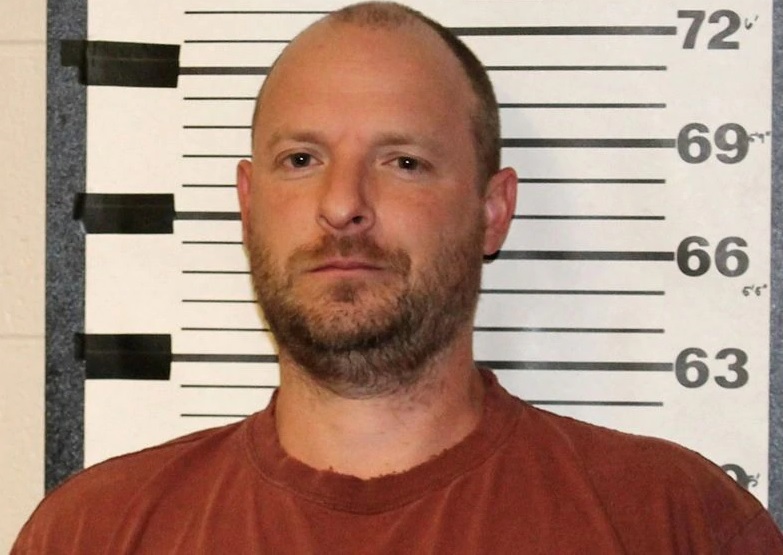 Following the incident, ESPN suspended him. It was thought that he might lose his job as the network laid off many of its workers earlier that year, including his radio partner Danny Kanell. This didn't happen as Ryen returned to work and was not delegated to a lesser role as speculated. If anything, this goes to show that he is really good at what he does.
Ryen Russillo Received About $100 Thousand Per Year With ESPN
The excellence he has shown over the course of his career has earned him a couple of award recognitions, including Best Radio Voice in 2007 by Sports Illustrated. Considering that, it is apparent that Ryen is well-paid for his efforts.
Over two decades of nurturing and building a career to the summit of sports journalism would undoubtedly come with a financial status that justifies such a position. This is why it comes as no surprise that Ryen Russillo is worth an estimated $3 million.
It is believed that he earned around $100 thousand per year in salary while he was with ESPN.
So…the news is out. I'm headed to @ringer
Want to thank @espn for the last 14 years.
I grew up on @SportsCenter and then to be on the actual set, my name on a show…have to remind myself at times how cool that is
Excited to try and limit Celts talk to 30mins w/ @BillSimmons

— Russillo (@ryenarussillo) August 6, 2019
It is no longer news that the famous radio personality has left ESPN to join Bill Simmons and The Ringer. What he earns there is not known yet but there are reasons to believe it could be bigger than his pay at ESPN.
See Also: Dana Jacobson – Bio, Husband and Career Achievements of The Sports Anchor
What We Know About His Love Life
Ryen Russillo may have cultivated a successful career while talking about sports in America, however, if he had chosen to pursue a career as a sportsman, one thing is for certain, he has the body profile for it. The Massachusetts born sports journalist has a height of 6 feet 4 inches and a weight of 75kg. His body physique is one that would fit into any sports team. Additionally, Ryen has a handsome face that has left many wondering who gets to caress it.
Having spent over two decades working in the sports industry, Ryen Russillo has so far gone without revealing any credible information about his personal life. It is known that he has never been married but there is a strong chance he has been in a couple of relationships over time. Nonetheless, there is also no record of past girlfriends or the existence of a current one.
So far, Ryen has only been rumoured to be in a relationship with two women, Sara Walsh, who turned out to be just his neighbour and then there was an ESPN colleague, Cari Champion, which was never confirmed by either party.
At the moment, Ryen Russillo appears to be content simply sharing his wealth of knowledge with sports fans but we believe there will be substantial information to report in the near future.