Ruth Kearney is a brilliant Irish actress who rose to the limelight following her roles in thriller movies and TV shows like Primeval, The Following, and the Netflix series, Flaked. She began her acting career in 2009 and her first film role was in the TV drama, Gracie! where she portrayed the character of Miriam. She got her breakthrough from her outstanding performance in the British sci-fi drama series, Primeval.
Beyond acting, Ruth Kearney is also famous for being the better half of Theo James, a British actor, director, and model. While the Irish movie star has continued to prove her significance in Hollywood, we explored all the interesting facts you never knew about her.
What Growing Up Was Like For Ruth Kearney
The Primeval star was born on the 11th day of November 1984 and her birth took place in London, England. She was born as Ruth Delia Kearney to Irish parents whose identities are not known. Her family moved to Dublin, Ireland, when she was five.
According to some sources, the marriage between her parents came to an end when she was still young and her father went ahead to get married for the second time. He is also said to have been brought up alongside an older sister whose identity has not been revealed.
Ruth Kearney attended St. Andrew's College, Blackrock after which she proceeded to Trinity College, Dublin, where she acquired a degree in Drama and Classics.
Soon after her graduation, Ruth Kearney enrolled in the Bristol Old Vic Theatre School in a bid to hone her acting skills. While there, she participated in various stage productions organized by the school, graduating in 2009.
Know Ruth Delia Kearney In These 6 Intriguing Facts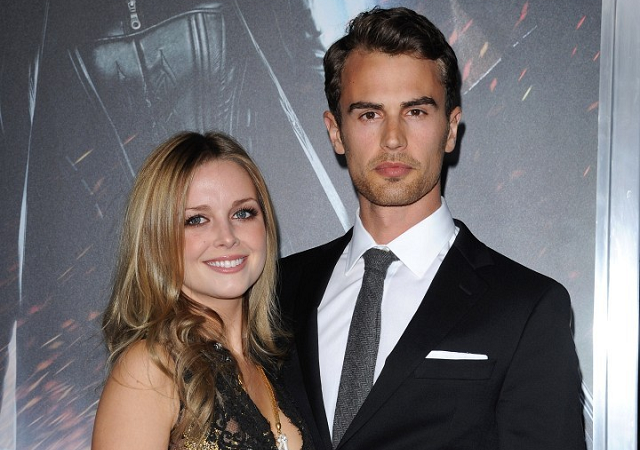 1. She did not get the support she needed to become an actress
Ruth's journey to becoming a successful actress was rather long and hard. Since she was a child, she always dreamt of becoming an actress but the issue was that she had no one on her side. Her mother and grandmother got involved in the theatre but that was not enough for her to have an easy entry as both her parents were against her choice of a career path in the world of make-belief.
2. She has done stage, TV, and feature films
At the initial stages of her acting career, the Irish actress first appeared in a good number of theatre works, including Othello, On the Razzle, Three Sisters, Oh! What a Lovely War! and Man of Mode where she starred along with Theo James and Antonia Thomas.
She made her first big-screen appearance in 2009, playing the role of Miriam in the TV drama, Gracie! The following year, she joined the cast of the British sci-fi series Primeval. Playing the role of Jessica "Jesse" Parker alongside Ben Miller, Douglas Henshall, and Lucy Brown, the actress made recurring appearances on the show from 2011 to 2012. In 2011, she also starred in a TV movie, Fast Freddie, The Widow, and Me, as well as Holby City.
2013 saw the actress portray the role of Angel in the TV movie, Jet Stream and in 2014, she played as Katharina in the American political drama, Tyrant. Her next big role came in 2015 when she portrayed the character of Daisy in the series, The Following. More recently, she has been playing the role of London in the Netflix thriller series Flaked since 2016. Additionally, she also featured in the American comedy-drama series, Get Shorty in 2017.
Summing up her career thus far, Ruth Kearney's acting exploits revolved mainly around the theatre when she was starting out, and then the TV. She doesn't have much feature films to her credit.
3. She is notoriously private with her love life
Ruth Kearney is a happily married woman and the wife of Theo James. The two are a notoriously private couple, so much that apart from their professional lives, nothing is known about their family life. Her husband, Theo, is also a British actor, best known for his remarkable performance in movies such as The Divergent Series, How It Ends, Golden Boy, and Underworld: Awakening, among others. He describes the actress as very sanguine, funny, and thoughtful at the same time.
The couple first met each other in 2009, while studying at the Bristol Old Vic Theatre School. Not long after that, the duo kicked off their relationship and ten years later, they exchanged marital vows on 25th August 2018. Their wedding took place in Islington Town Hall, London. Both the actress and her better half were born in the same year, 1984, although she is older by close to a month.
The two have continued to maintain a very private life while they also build their individual acting careers. They hardly share their pictures together on social media since neither of them is very much into it. In fact, it took Theo a very long time to finally decide on joining social media.
4. Does She Have Kids?
Although the actress and her husband have been married for only a short while, they have been together as lovers for a long time; more than a decade to be precise. That said, the couple doesn't have any kids yet.
They might have plans of having children in the future but have decided to keep it under wraps just as they have kept almost everything else about their personal lives. For now, the lovebirds are currently focused on their respective careers.
See Also: Riveting Facts About Chasty Ballesteros, The Canadian Actress
5. How rich is Ruth Kearney?
For an actress whose acting career has spanned over a decade, it is expected that her financial worth would no doubt be in six-digit figures. Ruth boasts an impressive resume and has appeared in several commercially successful movies and TV shows. That being said, she currently has a net worth of $2 million. She made her wealth from her acting career, as well as other business endeavours.
Her fortune might be quite much, but it is significantly lower than the net worth of Theo which is pegged at a massive $30 million.
6. Body features
Ruth Kearney is a beautiful woman who has been blessed with a good physique. To complement her beauty, she is also brilliant.
That said, she stands at a height of 5 feet 4 inches (1.63 m) and weighs a commensurate 52 kg (115 pounds). With her slim bodybuild, the actress has body measurements (busts-waist-hips) of 33-24-32 inches. More so, she wears dress size 2 (US), a bra of size 32A, and shoes of size 7 (US). Her other distinctive body features include dyed blonde hair and a pair of blue eyes.