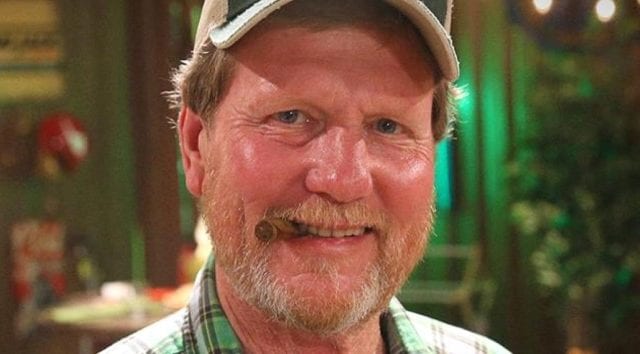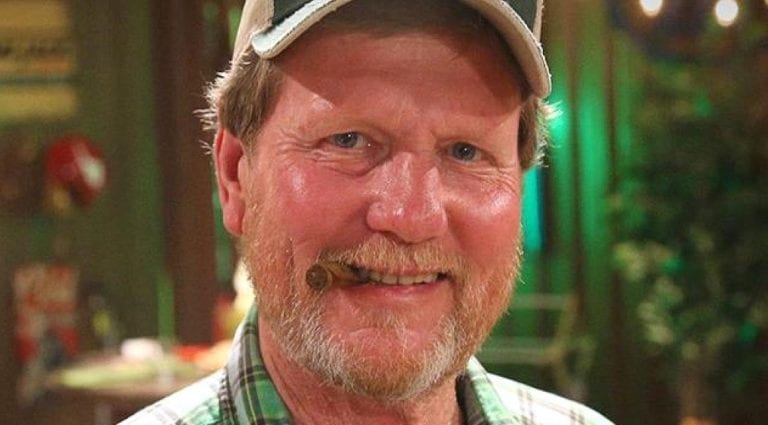 Rooster McConaughey started working towards being a wealthy man when he was still a lad. He was only 12-years-old when he began working with his dad in the oil fields of Texas. Although Rooster didn't finish college, he made his first million when he was 30. But then, he lost everything a year later. Nevertheless, he learned what he shouldn't do if he must be the multi-millionaire he is.
The American businessman, pipe supplier and owner of LP Ranch, Michael "Rooster" McConaughey is worth about $50 million.
Rooster McConaughey Bio, Family – Brother, Son
Born on August 2, 1954, as Michael Patrick McConaughey, Rooster McConaughey is the older brother of Oscar-winning actor, Matthew McConaughey. Rooster has three children the most famous being his son, Miller Lyte, whom he named after his favorite beer.
Although the boy has a curious name, there is nothing mean about his relationship with the boy. Speaking with CNBC, he once said thus of the boy: "My oldest son, one time he told me, 'Dad if I ever take over, do I have to do it as big as you?'" McConaughey said. "And I said 'Hell no you don't. It's just something I did. I don't need that much money, it's just what I do. It's just what I got caught up doing in life — doing deals.'"
How Much is Rooster McConaughey Worth?
The actor was named in Forbes' 2015 list of world's highest paid actors. The amount attached to his name was $26.5 million.
Michael got his name "Rooster" because of his spiked haircut during his 20s. Rooster has been involved in the show-biz industry and has featured as an actor in movies like The Newton Boys (1988) and Black Gold (2008). However, his major involvement lies in the oil business, which has, of course, accounted for a larger bulk of his wealth.
Rooster is a pipe supplier and the owner of LP Ranch. He rose to prominence and came to media attention after starring in a CNBC reality TV show, West Texas Investors Club. Having been a millionaire at age 30, he is one of the prominent figures in oil pipe business in Texas.
Rooster McConaughey also owns the DGM supply which buys and sells used pipes. He's been actively involved in several other investments in technology, ranching, real estate, consumer products, water, and oil. He stars alongside his business partner Wayne 'Butch" Gilliam in West Texas Investors Club, a show that has been billed as the mix of "Shark Tank" and "Survivor".
Should Rooster be asked to talk about himself, he'd probably introduce himself as a junker with such rare personality and trusted reputation which helped him to build a business empire worth millions out of a field of rusted pipes.
Rooster McConaughey's portfolio of holdings is much more than him being the co-chairman of West Texas Ltd. While he's a big name in oil field pipes and supplies, oil field related entities, and oil wells, he is known for his dealings in real estate, livestock, media, and technology.
The avid investor said making profits is thrilling. Nonetheless, it is not the sole reason he's addicted to making investments. He once expressed that he likes the romance of being able to do something he wasn't born to know, to get into something outside his comfort zone and see if he can't figure it out.
According to Rooster, he benefitted from other people believing and investing in him. As such, it's ideal for him to extend his successes to others. Rooster believes he's been doing that through West Texas Ltd., an investment group he started with his friend and business partner Butch Gilliam in 2007.
West Texas Ltd's investment portfolio spans a range of industries, including food and beverage, software and mobile technology, consumer goods, appliances, music, restaurants, retail, fashion, and transportation. Wondering why the group invests in almost everything? Hear Rooster's explanation: "…our expertise in evaluating business opportunities and helping enterprises create long-term, sustainable shareholder value isn't limited, so why should our opportunities be?"
The self-made millionaire has always looked forward to sharing his wealth and investing in promising entrepreneurs. He focuses mostly on personality over PowerPoints and character over calculations while investing, a characteristic he is best known for in the industry.
Rooster married Marsha Smyth in 1974, and the couple had a child before they separated in 1977. He then married Georganne Hurt in 1984 and has two children with her. He named two of his children after alcoholic beverages (Miller Lyte and Margarita Olympia).
Rooster currently lives in Texas, his hometown and enjoys his personal wealth of $50 million. Notwithstanding, he believes success isn't all about money.
See Also – Mel Gibson Biography
Quick Facts about Rooster McConaughey – Age, Wiki
Full Name: Michael Patrick McConaughey

Profession: Businessman, Actor

Ethnicity: American

Nationality: American

Date of Birth: August 2, 1954

Place of Birth: Houston, Texas

Marital Status: Divorced (Marsha Smyth), Remarried (Georganne Hurt)

Children: 3

Astrological sign: Leo

Fact Check: We strive for accuracy and fairness. If you see something that needs updating,