The multi-millionaire Canadian business mogul, investor, author, and television personality Robert Herjavec was not born with a silver spoon. A Croatian native, Robert lived and worked on a farm with his immigrant family. This went on for years before he managed to steer his way into college (the University of Toronto). After graduating from college, he went through the usual career ups and downs and eventually found his feet in the business world. Coming from this kind of background, Robert Herjavec now enjoys a comfortable net worth of $200 million.
How Robert Herjavec Achieved His Net Worth
Robert started his career life in the movie industry. He worked as a production assistant and an assistant director for a number of projects. The high point of his movie career was when he represented the Canadian English Language terrestrial channel, The Global TV Network, working as a field producer for the 1984 Winter Olympics that held in Sarajevo, Yugoslavia.
While he must have acquired relevant experiences from his movie-making jobs, he obviously could not make the kind of money he desired through them. So, how did he eventually escape the rat race to earn his $200 million net worth? Here are what we found:
He Took a Huge but Calculated Risk
Robert Herjavec wanted to have a more challenging and lucrative career than making films. So, he got a job with a top tech company at the time named Logiquest. Then, he rose to become the general manager of the company that was a major distributor of IBM products. It was from this position that Robert acquired the experience and the financial back-up for his business which, in turn, became the highest contributor to his net worth.
How did he get the Logiquest job in the first place before he rose to become the general manager? This is how: he applied for the position and was rejected because he was considered unqualified for it. But he was determined to get the job by all legitimate means. So, he offered to work for the company for six months without pay. During the six months that he worked without payment, he managed to feed and pay his bills by waiting tables at local restaurants. The discipline and the recommendation he acquired during those tough months went a long way to eventually stimulate his rise on Logiquest's leadership ladder.
Robert Founded and Sold BRAK Systems
The first big break in Robert Herjavec's net worth came from identifying an emerging big market. He explored this after he was fired from Logiguest in 1990. Instead of languishing in self-pity as a result of the job loss, he put together his savings to start his first company named BRAK Systems from his basement. At a time when the World Wide Web was still in its infancy, Robert envisioned the need for cybersecurity and created Bark Systems.
Although the concept of cybersecurity was still largely unknown at that time, BRAK Systems soon gained traction with some of the top tech-savvy companies across the country. So, very soon, its sales rose steeply. Ten years after Robert Herjavec founded BRAK Systems (in March 2000), he sold it to AT&T at the cost of $30.2 million which was the first big break that he experienced in his net worth.
He Then Created Herjavec Group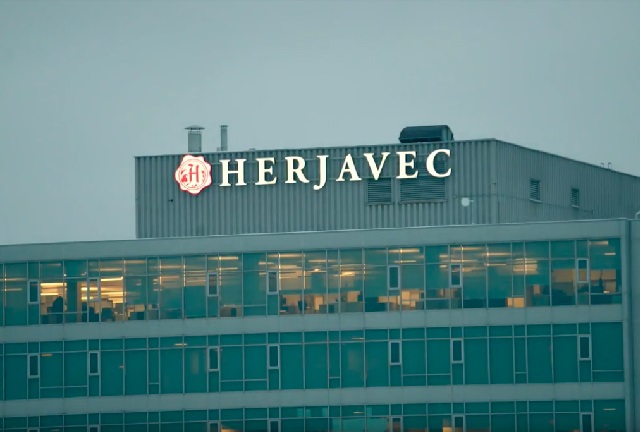 There is this belief that the harder you work the more you earn. Robert Herjavec happened to prove that wrong in his life and career: working hard is good, but working smart is better. And, one means of getting the mind ready for smart work is to give it time for reflection.
After Robert Herjavec had sold BRAK Systems, he took 3 years off to rest and mobilize for a stronger launch-out. During the three years period, he did nothing but to stay with his kids, watch TV, read newspapers, and indulge his passion for golfing, running, and car racing. He also read a couple of books on investing.
What did this retreat period eventually contribute to Robert Herjavec's net worth? It was during this period that the blueprint for his currently high-performing company, Herjavec Group, formed in his mind. He ended the retreat by establishing Herjavec Group which has been recognized as Canada's largest IT provider and one of the fastest-growing tech companies in the country.
SEE ALSO: How Did P Diddy Achieve a Net Worth of $740 Million, How Does He Spend It?
Robert Herjavec Earns From Teaching Others
Having achieved so much in business and investing, Robert Herjavec now teaches others how he did it. He has done this mainly via TV shows such as CBC's Dragon's Den (Canada) and ABC's Shark Tank (USA). He has also done this by authoring his two bestselling books, Driven: How To Succeed In Business And Life (published in 2010) and The Will To Win: Leading, Competing, Succeeding (published in 2013). All these efforts have contributed their respective quotas to Robert Herjavec's net worth.