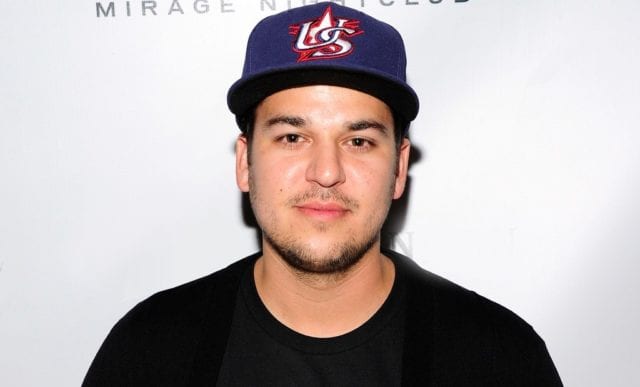 You don't belong to this world if you've never heard of the Kardashians. They are one of the most popular families on earth for several controversial reasons. Rob Kardashian, being one of the Kardashians, has had a fair share of the controversies.
Rob is probably known across the globe as an American TV personality and businessman. But, there are more things to know about the man. Here's is a concise detail of Rob's life.
Rob Kardashian Wiki
Robert Kardashian was born in Los Angeles, California on March 17, 1987. He is the only son from the marriage between attorney Robert Kardashian and TV personality Kris Jenner. His older sisters and fellow TV personality include Kourtney, Kim and Khloe. His mom's marriage to former Olympic Bruce Jenner now Caitlyn Jenner makes him the half-brother to models Kylie and Kendall Jenner. Rob holds a Business degree from the University of Southern California's Marshall School of Business.
Like his sisters, he was thrust into the limelight by appearing on his family's reality TV show "Keeping Up with The Kardashians". He also appeared on the spin-offs that followed. In 2011, he appeared in the 13th season of popular TV game show "Dancing With The Stars" and emerged second place with his partner Cheryl Burke. The next year – 2012 he appeared in FOX dating game show "The Choice".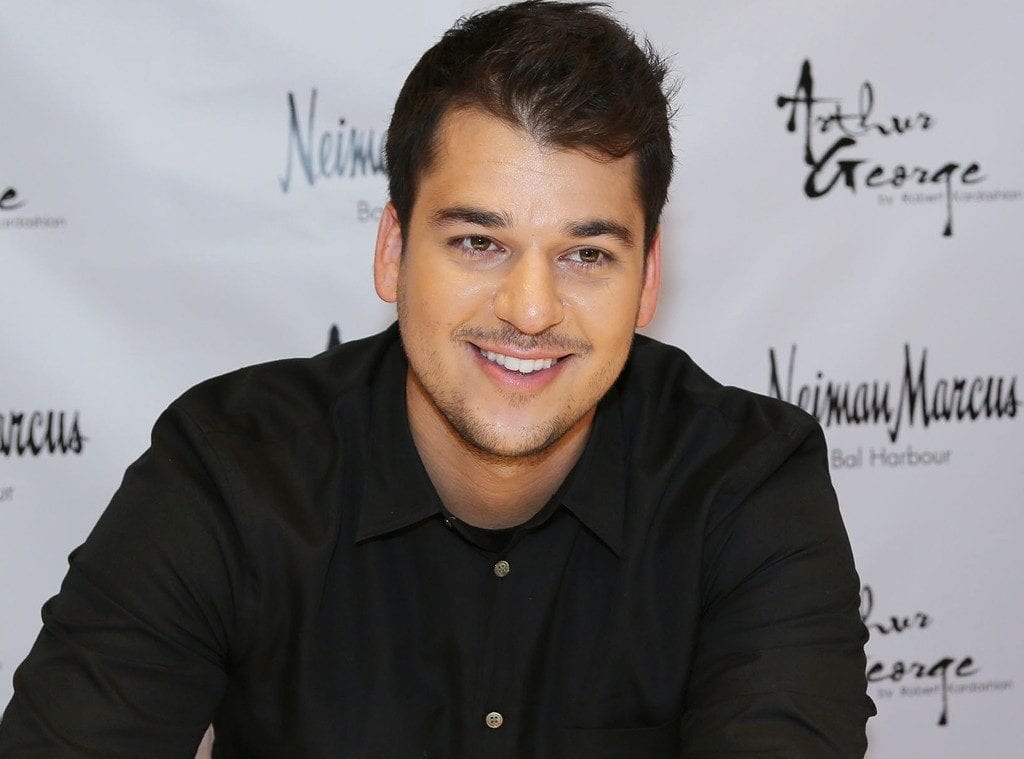 Rob Kardashian's Income and Earnings
Rob has been involved in business ventures with the BG5, a pop group originally managed by his mother. His other business ventures have been with Rival Spot and PerfectSkin. In late 2012, Rob launched his own sock business, Arthur George which is the combination of his middle name and his late dad's middle name. The socks sell for $30 a pair. Together with Scott Disick, he designs a male clothing line for the Kardashian Kollection. He has also served as a judge in the Miss USA pageant in 2012.
The question: "How much does Rob Kardashian make from Keeping Up With The Kardashian show" is a popular one. Anyway, Per reports revealed in 2015, after E! renewed the show to run for another five years, every other clan member apart from Kim and mom Kris earns $10 million. His net worth is estimated at $2 million.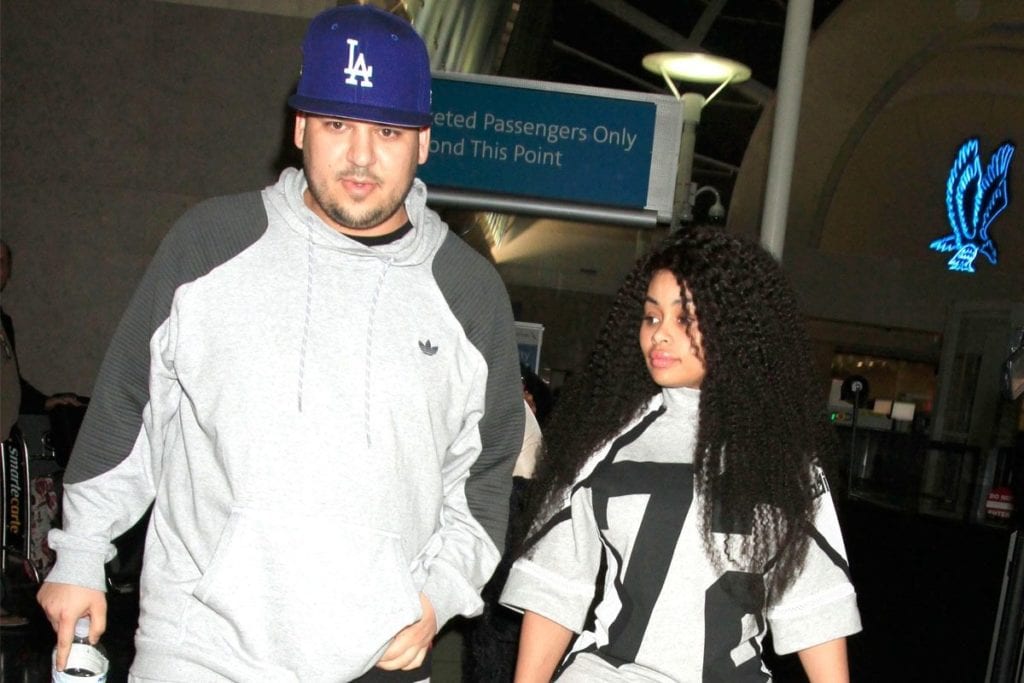 Rob like his sisters has had his fair share of disagreements with his mom. In September 2015, he declined an offer from his mom to continue appearing on KUWTK. He, in turn, sued the family for trying to use his storyline to boost the TV show.
Weight Loss
It is no longer news that Rob Kardashian has some difficulties handling his weight. He has been on and off with his weight loss goals. As a result, he had been obese and had been hospitalized due to complications from type II diabetes. While still with ex-girlfriend, Blac Chyna, the TV star saw the need to shed off some pounds going all the way down from 298 pounds to 248 in 2016. He claimed to have achieved his weight goal through diet and workouts. However, Blac Chyna has come out to debunk the claim stating that he had a whopping $100,000 surgery.
How he managed to achieve that big margin may not matter much but what does matter is that he bulged out again, gaining what he lost and more after his breakup with Chyna. According to reports, he gained 300 pounds as he was binging on food out of loneliness. However, the only son of Kardashian is not giving up and is determined to get back in shape. His determination is supposedly based on two reasons. First, he was diagnosed with diabetes and has to live healthy for himself. Secondly, his love for his daughter motivated him to do so.
On that note, the TV star is picking up the pieces of his life after living as a hermit for a while. He has started his weight loss goal once again to help him health-wise as well as money-wise since he previously signed a modelling contract.
Who are Rob Kardashian's Daughter and New Girlfriend?
Rob began dating model Blac Chyna in 2016. In April 2016, he popped the question to Chyna with a 7-carat diamond ring priced at $325,000. Their on and off relationship didn't thrill the Kardashian clan. And good enough, shortly after the pair premiered their own reality TV show, they separated in a heated internet drama that saw Rob spilling some of Chyna's secrets including her post-natal surgery as well as revealing Chyna's nude picture.

Currently, the social media rant seems to be over but the ex-lovers are nowhere close to coming back together. They have an adorable daughter named Dream. Rob has agreed with ex-Blac Chyna to share equal custody of their daughter. In addition to that, the TV star has agreed to pay her baby mama $20,000 per month for child support.

The Kardashian seems to have moved on from all his past hurts. He was one time linked to Bad Girl Club vet Mehgan James. But denied having anything to do with her.

Apparently, Rob is currently linked with Alexis Skyy, the Love & Hip Hop: Hollywood and Love & Hip Hop: New York star but they have not openly confirmed if they are both officially dating and until then. Rob is still single and maybe, that is the best thing he can do to himself so he deals with all the dramas of his past years.

Fact Check: We strive for accuracy and fairness. If you see something that needs updating,