Rob Kardashian was born on March 17, 1987, to his parents – Kris Jenner and Robert Kardashian in Los Angeles, California. He has three older sisters – Kourtney Kardashian, Kim Kardashian and Khloe Kardashian.
After his parents got divorced, Kris got married to Bruce Jenner in 1991 through which Rob got two half-sisters, Kylie Jenner and Kendall Jenner.
Rob Kardashian Bio
Born Robert Arthur Kardashian, Rob Kardashian is a model, American television personality and businessman.
Majority of what he was worth as a teenager came after his father's death in 2003 which left his family with a $100 million real estate.
Rob Kardashian got his education in his hometown and graduated from the University of California in 2009. Better known as a model for his appearance in his family-centred TV show Keeping Up with the Kardashians and Khloe & Lamar, Rob has also grabbed fame after ranking second together with Cheryl Burke in the thirteenth season of Dancing with the Stars.
A business and education-minded personality similar to his father, Rob has taken on several business ventures working with BG5, PerfectSkin and Rival Spot while also working on his own men's line for the Kardashian Kollection. His personality as a model and a star has made him a judge in several shows like Miss USA 2012.
See Also: Khloe Kardashian Bio, Age, Height, Weight Loss And Boyfriend
Rob Kardashian has been on a couple of relationships that started with actress Adrienne Bailon from 2007 to 2009 which was also documented in the family's tv show. After then, he was involved with Rita Ora in 2012 which could not last more than two months after they split in December that year.
Apart from Keeping Up With The Kardashians, Rob Kardashian also made some money from a spin-off series which he starred in alongside his then Fiancée, Blac Chyna. The show only lasted a season before the two parted ways.
Still, Rob was able to cash in some good amount that was speculated to be close to or even more than $1.56 million for the season. It was rumoured that this came in as each episode of the show fetched him $120,000.
See Also: Kylie Jenner Biography, Age And Height
Away from entertainment, Rob has also made some good money which has given a boost to his net worth thanks to his businesses and investments. One of his most popular investment is his sock line, Arthur George. Having launched it in 2012, the sock line has been able to kick off well and it has been a little slow, but recently, Rob and Kylie were able to team up to expand on it.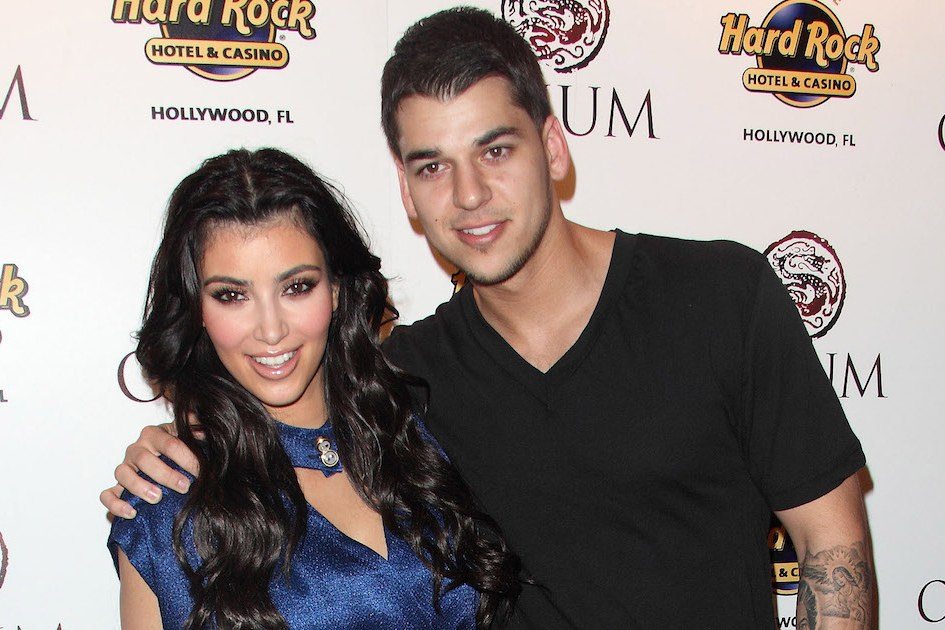 Another thing he did to the sock line is to add wedding socks to its production. There is also the children collection of the Arthur George.
Other businesses that he has been a part of are the BG%, Rival Spot, and PerfectSkin. There is also the Robert Scott Clothing that he is a part of.
After his split from Blac Chyna, Rob went on a rampage on social media, detailing not only how she cheated on him, but also all the money he spent on her and the things he bought for her. "I just bought her $250K of jewellery yesterday. This woman is so disrespectful and I don't care," he said.
"I pay Lambo. Ferrari. Down payment on the rolls. Down payment on your mom's car. I pay your mother since u won't even call your own mother back in months [sic]," he went on, before adding that he "[probably] spent a million alone in the past two months. $90K necklaces. $70K watch. The Ferrari that u pretend u got yourself [sic]."
His Personal Life, Girlfriend, and Baby
Rob was in a relationship with Blac Chyna who has a child for him before he accused her of cheating on him, leading to the end of the relationship even as they were engaged.
To get back at her, the Kardashian attacked her on social media, sharing her nude pictures as well as calling her names and making many claims. On the other hand, she accused him of assaulting her.
After Rob shared her naked pictures online, Blac Chyna decided to sue for damages for her brand as well as verbal and physical abuse. In the suit, Chyna dragged the entire Kardashian family.
Their baby, a girl named Dream Reneé Kardashian was born on November 10, 2016.
Age and Quick Facts about Rob Kardashian
Full Name: Robert Arthur Kardashian

Profession: Television personality, Model, Businessman

Height: 5′ 10½" (1.79 m)

Ethnicity: Scottish, American

Nationality: American

Date of Birth: March 17, 1987

Place of Birth: Los Angeles, California, USA

Education: University of Southern California

Marital status: Single

Children: 1

Rob Kardashian zodiac/astrological sign: Pisces

Rob Kardashian Net Worth: $2.5 million

Fact Check: We strive for accuracy and fairness. If you see something that needs updating,