The Kardashian family name is one that has become synonymous with glamour, style, and most importantly, the reality TV Show Keeping Up with the Kardashians. The show propelled members of the Kardashian clan into superstardom, making them one of the most-watched families in reality TV history. While some members of the Kardashian family have had more coverage on the show, others, including Rob Kardashian have at some point opted to reduce their involvement.
Born to Kris Jenner and Robert Kardashian, Rob is the only son and last child of the couple. He has three older siblings, namely Kourtney, Kim, and Khloe Kardashian. While his sisters and half-siblings have remained fixtures on the show, Rob has opted to cut his appearance to focus on his other endeavors. But the question of why he decided to cut reduce appearance on the show has stuck over time.
Here's Why Rob Took A Back Seat On Keeping Up With The Kardashians
Keeping Up with the Kardashians (KUWTK) first premiered on E! Channel on October 14, 2007. Since then, the show has primarily centered around Kim, Kourtney, Khloé, and their half-sisters Kendall and Kylie. Their boyfriends and partners, including Kanye West, basketball player Lamar Odom, singer Adrienne Bailon, and football player Reggie Bush have at some point made an appearance on the show. Until season 7, Rob was a regular fixture, but things have since taken a different turn.
Before his reduced involvement, Rob was once the viewer's favorite. Alongside his sister Kourtney's ex-boyfriend Scott Disick, they both teamed up to provide funny moments, and on many occasions, they were the center of attraction in certain episodes. Subsequently, he only appeared in a few scenes, and sometimes wouldn't appear for back to back seasons. Though no official statements were explaining his absence, his sister Kim in an interview shed more light, saying that Rob is not always in the mood for all that comes with constantly having your life followed on camera.
Other issues in his private life can be linked to his decision to stay off the show. Rob struggled to control his weight, and at this time, he also broke up with then-girlfriend Adrienne Bailon. With parts of his life seemingly spiraling out of control, Rob had mental health issues. His sock line struggled to thrive and with all these, its understandable that he kept himself out of the limelight.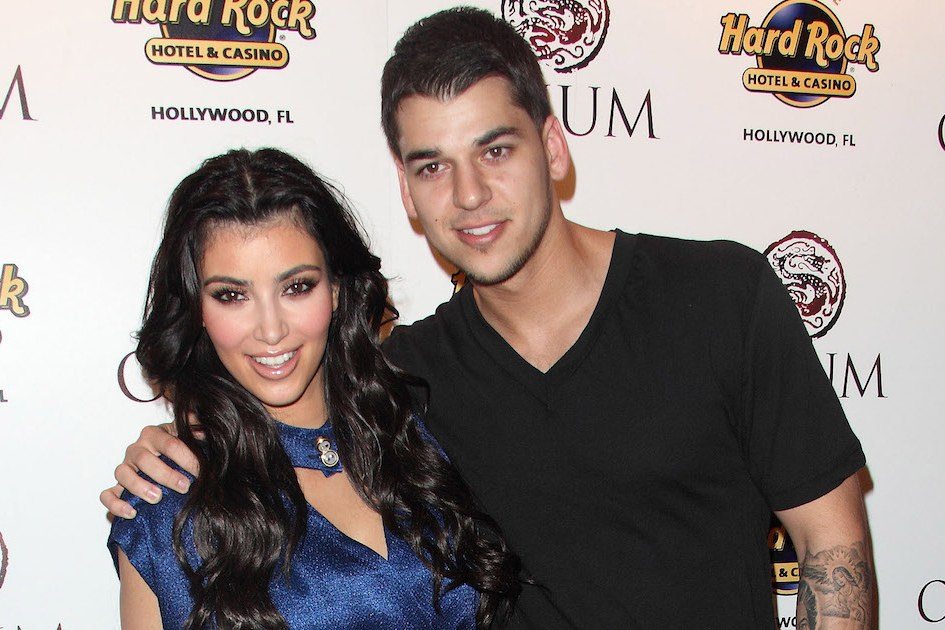 Did You Know He Isn't The Only Kardashian Scaling Back Involvement?
In recent times, other members of the family have voiced their intention to reduce their appearance on the show for various reasons. For Kylie and Kendall Jenner, they have grown literally on the show. When the show started in 2007, no one paid much attention to them, but over the years, they have evolved into stars in their own right.
Kendall is now an elite supermodel, while Kylie's cosmetics company, Kylie Cosmetics, is now a multi-million dollar enterprise. They simply have other personal interests to take care of. The same goes for Kourtney Kardashian. Following her fistfight with Kim, and her desire to focus on raising her kids, viewers are going to be seeing less and less of her on the show going forward.
Rob Finally Made A Cameo Appearance 
There were speculations that Rob was going to make a comeback in some form after staying away for so long. In November, Rob threw his little daughter Dream a Trolls-themed birthday party, which had the entire Kardashian clan in attendance. Months later, the party was shown on an episode of Keeping Up With The Kardashians, with Rob making a brief appearance on camera.
In March 2020, Rob tweeted that his sisters had forgotten they were filming for the show. His use of "we," however, triggered comments and insinuations that he was on track to return to the show permanently.
Rob's Net worth and The Financial Implications of Staying Off Keeping Up With The Kardashians
Rob's net worth is put currently at $10 million. This accrues from his involvement with Keeping Up With The Kardashians, Dancing with the Stars, and The reality series Rob & Chyna, which ran for three months. At the peak of his involvement in Keeping Up With The Kardashians, Rob earned a guaranteed minimum of $1 million per year. However, when he decided to reduce involvement, his deal was renegotiated to let him have $50,000 per episode he appears in.
After he decided to scale back his involvement in the show, his earnings understandably took a severe hit. His monthly income dropped to less than $10,000 from a previous figure in the region of $100,000. Given his squabbles with former girlfriend Blac Chyna, and his reduced income, he filed paperwork to have the authorities reduce his previously agreed spousal support from $20,000 monthly to a figure significantly less. He also tried to get Blac to solely handle the support given that she earned more than $60,000 per month.
His Other Income Streams Outside KUWTK
Rob has taken on several business ventures working with BG5, PerfectSkin, and Rival Spot, while also working on his own men's line for the Kardashian Kollection. Apart from Keeping Up With The Kardashians, Rob Kardashian also made some money from a spin-off series, which he starred in alongside his then Fiancée, Blac Chyna. Unfortunately, the show only lasted a season before the two parted ways.
Still, Rob was able to cash in some good amount that was speculated to be close to or even more than $1.56 million for the season. It was rumored that this came in as each episode of the show fetched him $120,000.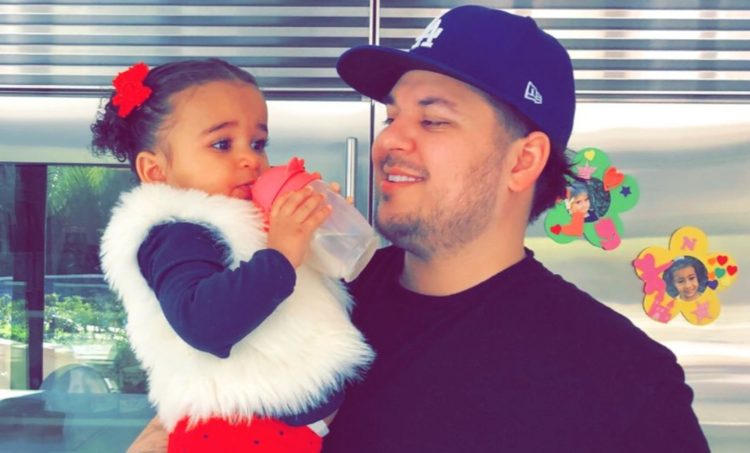 Away from entertainment, Rob has also made some good money, which has given a boost to his net worth thanks to his businesses and investments. One of his most popular investment is his sock line, Arthur George. Having launched it in 2012, the sock line has been able to kick off well, and it has been a little slow, but recently, Rob and Kylie were able to team up to expand on it.
Another thing he did to the sock line is to add wedding socks to its production. There is also the children's collection of Arthur George. Other businesses that he has been a part of are the BG5, Rival Spot, and PerfectSkin. There is also the Robert Scott Clothing that he is a part of.
Like other members of his family, Rob makes a lot of money from endorsement deals. As a result of their huge social media figures, they generally command huge figures for endorsing top brands. For instance, they charge between  $75,000-$300,000 per endorsement via their social media channels.