The reality TV show, Pawn Stars has become one of the most successful series coming from History Channel. After debuting in July 2009, the show has become the second-highest-rated in the history of reality series. While Pawn Stars has become highly successful, it has equally brought many of its cast to mainstream success, hence contributing to their massive net worths.
The main cast of the program are also the key players at the Vegas-based Gold & Silver Pawn Shop on whose transactions it is focused. Stars like Richard Kevin Harrison, his son Corey Harrison, and their partner Austin Russell. Post-humously, we are also including "The Old Man", Kevin's father and a co-founder of the pawnshop – Richard Benjamin Harrison Jr – who passed on on June 25, 2018. Below is a list of the richest stars on History Channel's Pawn Stars and their net worths. This list includes both the major and secondary cast of the show.
The Main Cast Of Pawn Stars And Their Net Worth
1. Richard Kevin Harrison (Rick Harrison) – $8 million
As already mentioned, the World Famous Gold & Silver Pawn Shop was started by Kevin and his father Benjamin in 1989. Born on March 22, 1965, the younger Harrison was barely 24 at the time the shop began. Richard Kevin is Benjamin's second son. His other siblings are his older brother Joseph Kent Harrison or his younger brother Christopher Harrison.
Apart from inheriting the business gene and acquiring knowledge and experience directly from the older Harrison, Kevin suffered frequent epileptic seizures as a child which forced him to stay indoors often rather than engaging in outdoor activities with other kids. This made him develop a great love for reading. Of particular influence in young Kevin's life and future career is John Dennis Fitzgerald's children's book series The Great Brain.
He has earned good money over the years, not only from the family's pawn business and History Channel's Pawn Stars and its spin-off Pawnography but also from exploring other business opportunities. As a result, he is reported to be worth $8 million as of 2019.
Richard Benjamin Harrison Jr. (1941 – 2018) – 'The Old Man'. – $5 million
By every consideration, Richard Benjamin deserves the first mention in the discussion of the cast of Pawn Stars and their net worths. Why? He lived almost eighty years before his demise and although Pawn Stars kicked off around his twilight days, it all began with him. As a result of his business acumen, and general wisdom, he earned the name 'The Old Man' even before he was 40 years of age. Associates also nicknamed him 'The Appraiser' for his great talent at weighing options especially with regards to determining the value of an item.
This unique ability is what he turned into a business, ultimately founding the World Famous Gold & Silver Pawn Shop with his second son Kevin in 1989. The shop became so successful that it rose to become the focus of a reality TV series; History Channel's Pawn Stars in only two decades.
After 'The Old Man' and his son Kevin had worked tirelessly and made World Famous Gold & Silver Pawn Shop the envy of Las Vegas, it attracted the attention of two media gurus Brent Montgomery and Colby Gaines both working for Leftfield Pictures, a media production company based in Manhattan, New York and Los Angeles California. The media duo was visiting Las Vegas on a weekend in 2008 and was fascinated by the plethora of pawnshops that punctuated the city. This inspired the idea of building a TV series around what goes on in one of those pawnshops. Eventually, they settled for Benjamin and his son's shop.
The success of the shop and the show has meant stupendous personal wealth and thus before his eventual passing, Benjamin was reported to be worth $5 million accrued from his transactions over the years at the World Famous Gold & Silver Pawn Shop in Las Vegas and also from his starring role in History Channel's Pawn Stars.
Austin Lee Russell – $5 million
Also known as 'Chumlee', this is the only one of the main cast and the richest stars of the History Channel's series Pawn Stars who is not a member of the Harrisons' family. If you are wondering how he could have such a huge stake in other people's family business to the point of getting a favorable mention in this discussion of the cast of Pawn Stars and their net worths, this is what happened. Chumlee has been a friend to Corey Harrison from their childhood days. So, over the years, the Harrison family developed trust in Russell and brought him into the family business.
Over the years, he has proved himself to be an invaluable asset to the company in terms of evaluating special items such as pinball machines and videogames. Subsequently, he became a breakout character and a fan favorite in the History Channel series.
Chumlee's net worth has been estimated at $5 million as of 2019. Apart from working at and co-owning the Harrisons' pawn business and starring in Pawn Stars, he has also gathered his net worth from his personal business and guest appearances.
Corey Harrison – $4 million
Corey is Kevin's son, Benjamin's grandson, and one of the richest 'Pawn Stars'. Also known as 'Big Hoss' probably for being overweight (although he eventually lost considerable weight), Corey was born on April 27, 1983, and he started working at the World Famous Gold & Silver Pawn Shop at the age of 9. However, over the years, he is now both a worker and a co-owner of the business.
Corey now earns his money mainly from the fame due to him from starring in History Channel's Pawn Shop. Apart from actually starring in the series, he leveraged his fame to make guest appearances at city clubs for which he is said to take home as much as $1,000 per appearance. As of April 2019, Corey's net worth was reported to be $2,650,000 although other sources have since reported it to be as much as $4 million.
See Also: Danny Koker – Biography, Family, and Car Collection
Other Cast Members of Pawn Stars And Their Net Worth
Aside from the main cast which we have listed above, there are other participants who are not in the starring roles but also have a considerable net worth. Check them out below.
Danny Koker – $13 million
Also known as 'The Count', Danny is a motorcycle expert and a car customizer. He guest-stars on the show where he evaluates motorcycles. Through his various other endeavors, he has gathered a net worth of $13 million from his role in Pawn Stars and from remaking cars.
Craig Gottlieb – $8 million
Craig is a retired US Marine and an antique dealer. He is a major customer at Gold And Silver Pawn Shop which automatically makes him a member of the show's recurring cast. With a net worth currently estimated at $8 million, Craig has appeared as a guest a couple of times on Pawn Stars.
Murray Sawchuck – $4 million
Murray is an actor and a magician by profession and he has appeared as a guest a couple of times on Pawn Stars where he helps to appraise magic artifacts. He has made his name in the acting field mainly due to his great comic abilities.
Rick Dale $2.5 million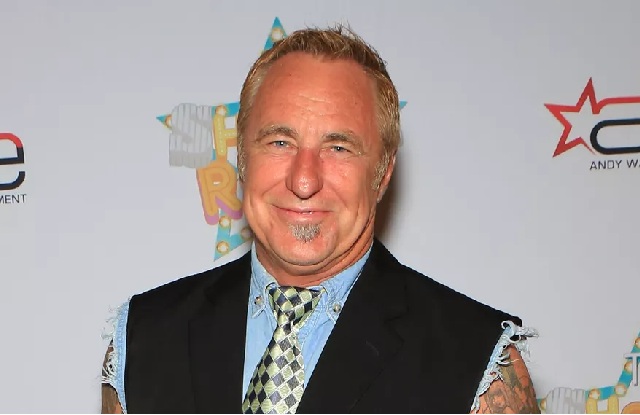 Rick Dale has appeared on Pawn Stars on a recurring basis and stars in its spin-off American Restoration which also airs on History Channel. He owns an antique restoration shop named Rick's Restorations which is the focus of American Restoration. He has gathered his net worth of $2.5 million from his antique restoration business and as a reality TV star.
Olivia Black – $1 million
If the pun on the words 'pawn' and 'porn' was clearly intended in naming the show that is here in question, Olivia Black personifies the pun. She was employed as a nightshift staff of Gold And Silver Pawn Shop from the 5th season of Pawn Stars in 2011. In the job interview that led to her eventual employment, it was clear she was favored above other applicants because of her exquisite beauty. However, by December 2012, she was fired from the show because her nude modeling photos were found on a porn website. She eventually left the show and went back to nude modeling. The most recent report on her reveals that her net worth is $1 million which she has gathered from her brief stint in Pawn Stars and of course from modeling and perhaps other sources.
Rebecca Romney
Romney is an expert on all things books which is how she came to be a recurring cast member on Pawn Stars. Her invaluable expertise has come in handy a good number of times. Besides her work on the show, she also operates a book company by the name of Honey and Wax books that deals with the sales of rare books. Her net worth has not been disclosed, but it is sure to run in the millions.