The game of football is a clash of titans, both franchise wise and literally, and it is why it is one of the most followed sports in the United States. American Football is such a highly followed sports that several individual teams are valued at several billion dollars due to the amount of asset and revenue they earn from stadium ticket and merchandise. This wealth has also been transferred to players, who make the magic happen, making several thousands of them millionaires, and a sizeable number who are the richest NFL players, some of the richest players in global sports.
The NFL as a whole is believed to be earning as much as $10 billion in annual revenue and if one were to guess some of the players who earn the largest share from this revenue, even a casual football follower would guess names like Tom Brady, Peyton Manning, and a few other known superstars.
Well, you no longer have to guess. We have compiled a list of the top fifteen richest NFL players, along with their net worth. Read on to find out if your favorite player makes the cut.
1. Roger Staubach – $600 million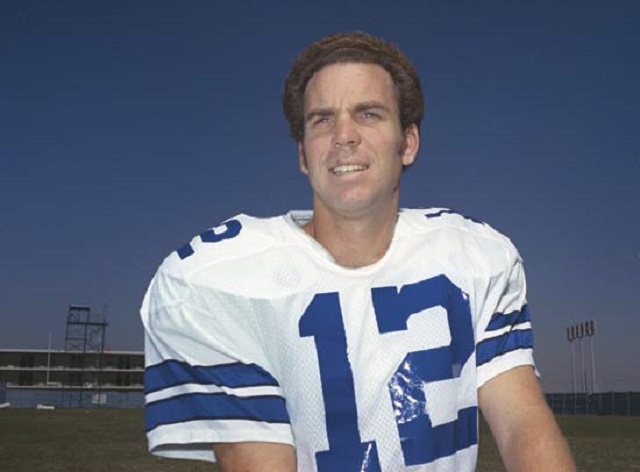 The first name on our list of richest NFL players goes to a man that many casual football followers might not know but hardcore fans would be very much familiar with, Roger Staubach and he leads the pack by some distance too, with over half a billion dollars to his name.
As an active football player, Roger Staubach played in the NFL for ten years, during which he played exclusively for the Dallas Cowboys, winning the Super Bowl twice. He was also named in the Pro Bowl six times and was fondly referred to as Captain America for his exploits on the pitch.
While his performances undoubtedly made him a highly paid football player, it is his status as the executive chairman of Jones Lang LaSalle, a global commercial real estate company that has made him over a half a billion dollars rich.
2. Peyton Manning – $200 million
Coming in at number two in the richest NFL players list is a man many casual football fans would be more familiar with, the great American quarterback, Peyton Manning, who played eighteen seasons in the NFL, for the Indianapolis Colts and the Denver Broncos.
Peyton Manning is widely considered to be one of the greatest players in the history of the NFL and he earned the praise through a series of achievements that include winning the Super Bowl twice, being named in the Pro Bowl fourteen times, and setting several individual records.
His world-class status as a player reflected in his salary income, which included mega contracts like a $96 million five year contract with the Broncos and $90 million five year contract with the Indianapolis Colts.
3. Steve Young – $200 million
Steve Young played in the NFL for fifteen seasons for three teams, the Los Angeles Express, Tampa Bay Buccaneers, and the San Francisco 49ers. He is a three-time Super Bowl winner, and as a quarter, he was named into the Pro Bowl seven times, with various other personal individual awards.
His exceptional performances on the football pitch earned him a high salary income that bolstered his income, combined with his business ventures, which include being the managing director of Huntsman Gay Global Capital, he has been able to amass a personal net worth of $200 million.
4. Tom Brady – $180 Million
Many would not bat an eyelid if someone declared Tom Brady the greatest football player of all time, and it is all thanks to an incredible amount of personal achievement that includes winning the Super Bowl, six times, and getting named the NFL Most Valuable Player three times.
He is one of the highest earners in the history of the NFL and combined with endorsement deals, which run into millions of dollars, Tom Brady has been able to amass a considerable net worth to secure a spot in the top five of the richest NFL players in the world today.
5. John Elway – $145 million
He played his entire career for the Denver Broncos, becoming a hero in the city, and he has gone on to become the General Manager of the team since he retired. John Elway played in the NFL for sixteen years and recorded several accomplishments, winning the Super Bowl twice and getting named in the Pro Bowl, nine times. He rounds up our top five richest NFL players with a personal net worth of $145 million.
6. Drew Brees – $130 million
A majority of the names ahead of Drew Brees are retired players but he has made himself into a superstar as an active player, enough to find himself on this wealth list.
By delivering stellar individual performances that have made him the record holder in various NFL categories, Drew Brees, who plays for the New Orleans Saints, has managed to become one of the high earners in the NFL and accrue a net worth of $130 million in the process.
7. Carson Palmer – $100 million
Fifteen seasons in the NFL, delivering enjoyable and consistent performances has made Carson Palmer a multimillionaire, enough to find himself in the seventh spot of the richest NFL players in the world. He played for the Oakland Raiders, the Arizona Cardinals and the Cincinnati Bengals as an active player and was named in the Pro Bowl thrice, along with winning the Heisman Trophy.
8. Brett Favre – $100 million
Great footballers become heroes to the citizens of the city they play for and Brett Favre was a hero to fans of the Green Bay Packers, where he spent the majority of his 20-year career. Along with being a hero, he was also a high earner, which made him multi-millionaire, with a personal net worth of $100 million.
Since retiring, Brett Favre has been using some of his wealth to help lives through his charity.
9. Eli Manning – $100 million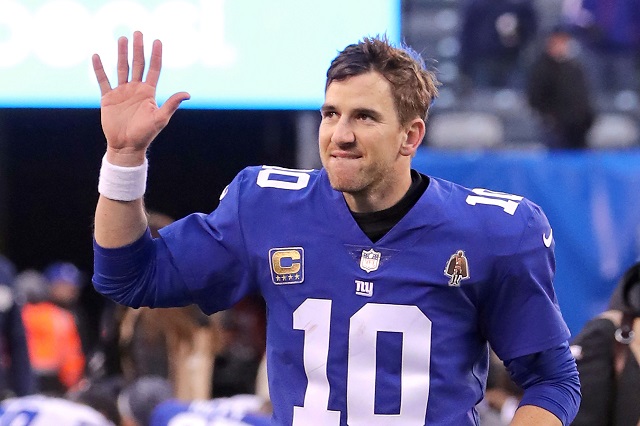 Eli Manning is the brother of Peyton Manning, the quarterback who is further up our list of richest NFL players. Unlike his brother, he is still an active player in the league and currently plays for the New York Giants where he has spent his entire career, winning the Super Bowl twice and the Super Bowl MVP twice.
He may not share the record setting tag of his older brother, but he is equally a star whose career has earned him $100 million in net worth.
10. Calvin Johnson – $85 million
Considering the importance of quarterbacks in the game of football, they are some of the highly paid and most recognized players in the league but other players in other positions have shown enough talent and excellence to command a high wage for their role.
One of them is Calvin Johnson, who rounds up the top ten richest NFL players with a net worth of $85 million. He is a wide receiver, and he played for the Detroit Lions throughout his nine-year, earning a reputation as one of the greatest wide receivers of all time.
11. Joe Montana – $80 million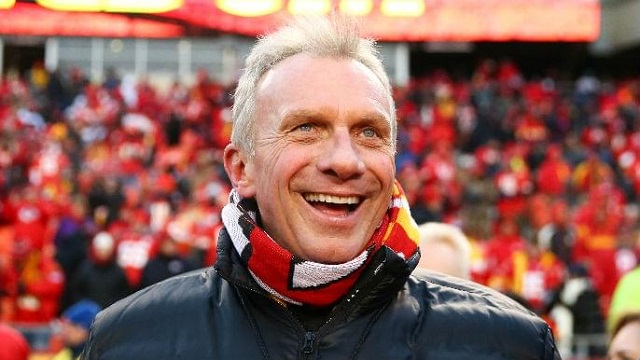 Joe Montana comes in at number eleven with a net worth of $80 million, having played for sixteen seasons for the San Francisco 49ers and the Kansas City Chiefs.
Adorably named Joe Cool, Joe Montana's NFL career as a quarterback saw him win the Super Bowl four times and the Super Bowl MVP three times. He was also named in the Pro Bowl eight times.
12. Ben Roethlisberger – $70 million
Ben Roethlisberger or Big Ben as he is fondly called, is a player for Pittsburgh Steelers, who has amassed a net worth of $70 million playing as a quarterback for the Steelers since he was drafted into the league by the franchise.
He has led the team to two Super Bowl victories and has been named in the Pro Bowl six times.
13. Tony Romo – $70 million
Tony Romo, today, is a television analyst for CBS, but before he became that, he was a quarterback who played for the Dallas Cowboys throughout his career between 2003 and 2016. Although he never won the Super Bowl throughout his career, Tony delivered several admirable individual performances that earned him a spot on the Pro Bowl four times, and in the NFL Top 100 four times.
See Also: Top 10 Richest People In The World
His career as a footballer earned him a large net worth and he has built on it by becoming a sportscaster post-retirement.
14. Matt Ryan – $70 million
Matt Ryan is one of the few active players who make this list of richest NFL players and he has done so by playing for the Atlanta Falcons as a quarterback.
Matt Ryan has been with the Falcons since 2008 and has achieved several personal milestones, including winning the Bert Bell Award and the NFL Most Valuable player, all of which have given him salary leverage that has helped him amass a net worth of $70 million, placing him at number 14 in the top 15 of the richest NFL players in the world.
15. Ndamukong Suh – $70 million
Our list is rounded up by a non-quarterback, Ndamukong Suh, who is a defensive end for the Tampa Bay Buccaneers. Ndamukong has only been in the league since 2010 but has proven to be enough of a star to command a high salary wage that has placed him in the upper echelons of rich NFL players.
He has several personal awards to his name, including winning the Pro Bowl five times, and the NFL Defensive Rookie of the Year.
Thus, rounds up our list of 15 Richest NFL Players in the world, with some notable names who failed to make the cut being Michael Strahan ($65 million), Alex Smith ($55 million) and Fran Tarkenton ($60 million).