The base salary scale of the members of the US Congress ranges between $174,000 and $223,500 annually as of 2019. This is reported to be less than the average salary of mid-level executives in the private sector but more than twice the average household income of the citizenry. What this means is that, based on their salaries, Congressmen are only middle-class earners. However, there are some of the members of the US Congress who are worth eight-figures. Interestingly, these millionaire legislators have income sources well beyond what they are paid as legislators. That being said, here is a list of the top 10 richest members of the US Congress and how they made their money.
10. Scott Harvey Peters – $32 Million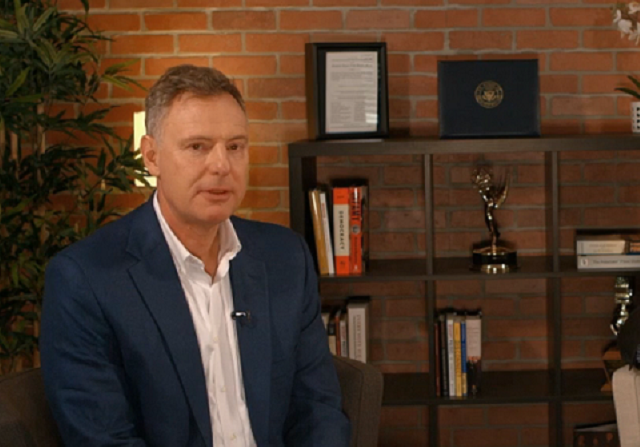 Born on June 17, 1958, Scott Peters is a Democratic politician who represents California's 52nd Congressional District (which includes San Diego County and its environs) in the US House of Representatives. An attorney by profession, Scott has been in his current legislative position since January 3, 2013. He holds a BA degree from Duke University and a JD from New York University.
Scott Peters has a net worth of $32 million. How has he succeeded in gathering this much? First off, long before he became a Congressman, Scott was in private legal practice for years during which he focused on environmental law. He came to prominence when he led environmental groups in a lawsuit against a San Diego shipyard that caused contaminated water to run into San Diego Bay, which he won. The victory did not only set a new nationwide standard for water quality around facilities but it also attracted high profile clients to him in their numbers.
This resulted to huge dollars rolling into his accounts and also projected him for his future electoral victory into the Congress. Now, with his wife Lynn E. Gorguze as the CEO of a private equity firm, Cameron Holdings, Scott has the opportunity to reinvest his earnings from his private legal practice and has thus become 10th of the richest members of the US Congress although he was 6th in 2014.
9. Paul Mitchell III – $37.7 Million
Paul Mitchell III is a Republican politician who is the incumbent member of the US House of Reps from Michigan's 10th Congressional District, a position he has been occupying since January 3, 2017. He holds a BA from Michigan State University.
The question of how Paul Mitchell made his money has been one of the most discussed topics among certain sections of the American public because many people cannot seem to figure it out. Although some people insinuate that the politician is behind the haircare brand Paul Mitchell, this is not true. Our findings show instead that the haircare line belongs to John Paul Mitchell Systems (JPMS), a company founded by a Greek-Italian businessman John Paul Jones DeJoria and a Scottish American hairstylist Cyril Thompson Mitchell (known as Paul Mitchell) who died in 1989.
So, how has Paul gathered his net worth of $37.7 million? We have been able to trace Paul Mitchell's investment interests to 2004 when he teamed up with Christine Ossenmacher and Richard Lockman to buy Ross Learning Inc (now transformed into the chain of health schools named Ross Medical Education Center). We have also found that Paul has invested in high-value stocks over the years. That is how he has got ranked 9th here among the richest members of the US Congress.
8. Christopher Carl Collins – $43.5 million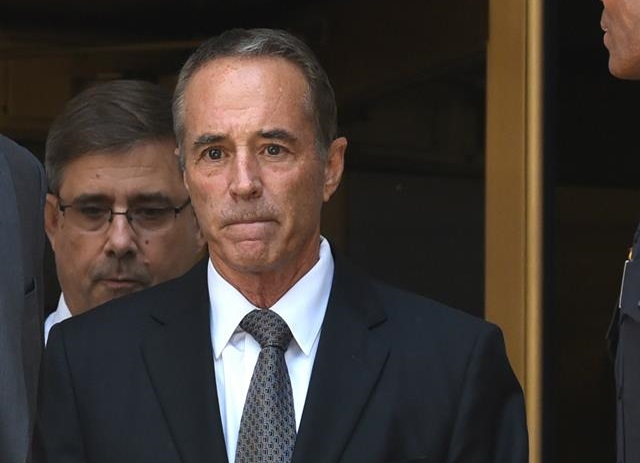 More popularly known and called as Chris Collins, this Congressman has been representing New York's 27th Congressional District in the US House of Representatives since January 3, 2013. Chris' father Gerald Edward Collins worked with General Electric for years. Then, Chris himself later studied mechanical engineering at North Carolina State University and then, business administration at the University of Alabama in Birmingham. He worked as a mechanical engineer for Westinghouse Electric.
Talking about how Chris came to currently have a net worth of $43.5 million, the above experiences prepared him to run his own company Nuttal Gear Corporation – formerly Westinghouse gear division which Chris bought in 1983 and which he sold after 14 years. Since August 2016, Chris became the largest shareholder in a biopharmaceutical company named Innate Immunotherapeutics (formerly, Virionyx) but he was later charged for involving in sharp practices to acquire the stocks which included insider trading.
7. Joseph Albert Hollingsworth III – $50.1 million
More popularly known as Trey Hollingsworth, Joseph is a US House of Representative member from Indiana's 9th Congressional District. A Republican, Trey was born on September 12, 1983. He graduated from the prestigious Wharton School of the University of Pennsylvania. And how has Trey gathered his net worth of $50.1 million, thereby becoming one of the richest members of the US Congress? He looked where most people wouldn't be starting a company named Hollingsworth Capital Partners that focused on reviving old manufacturing facilities. He also added an aluminum re-manufacturing company to this.
6. Dianne Goldman Berman Feinstein – $58.5 Million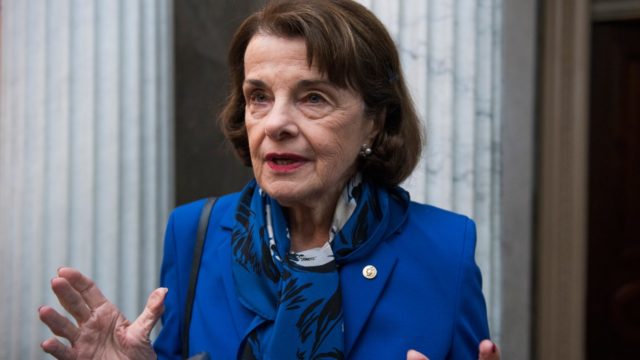 Born on June 22, 1983, Dianne is the Senior Senator from California, a position she has been occupying since November 4, 1992. She is a member of the Democratic Party. Dianne places sixth on our list of the 10 richest members of the US Congress with her net worth of 58.5 USD. But how has she gathered this much?
First of all, she got a quality education that saw her graduating in art history from the Ivy League college, Stanford University. But the greatest secret we can find for her wealth is her marriage to her third husband in a row, the investment banker Richard Charles Blum who is the president of the equity investment management company Blum Capital. Richard has helped Dianne to lucratively invest her earnings over the years in stocks. Then, we also found out that she has a stake in The Ritz-Carlton Hotel Company, LLC.
5. Senator Richard Blumenthal – $70 Million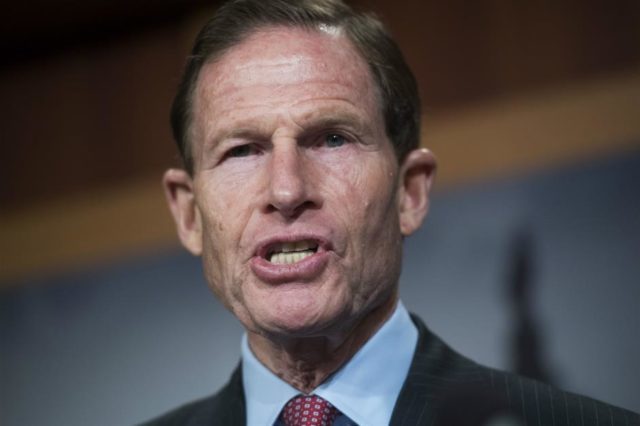 Born on July 31, 1935, Richard Blumenthal is the US Senator who currently represents Connecticut in the Congress. After an undergraduate course of study at Harvard, Richard went ahead to acquire a law degree from Yale Law School. He rose through his career ladder to the point of serving as the Attorney General of Connecticut for 20 years between 1991 to 2011. Oh yes, it is clear Richard must have made money from his legal practice all those years but he has another secret to his millionairehood. He is married to a daughter to the real estate mogul Peter Malkin and through Peter, he invests in real estate across the US, which explains his high-rise wealth profile better.
4. Vernon Gale Buchanan – $73.9 Million
More popularly known as Vern Buchanan, Vernon is the Republican House of Representatives member who represents Florida's 16th Congressional District. He was recently on the news for purchasing a yacht that has been widely valued between 3 and 4 million USD. With his net worth of 73.3 million USD, Vernon places 4th in our list of the richest members of the US Congress.
How he has made his money? After getting a bachelor's degree and a master's degree in business administration, Vernon was into active business transactions for three decades before he began to seek political positions. In those years of business, Vernon was associated with a number of business interests such as car-dealerships, offshore reinsurance, printing, jet-charter business and lots more.
3. Senator Mark Warner – $90.2 Million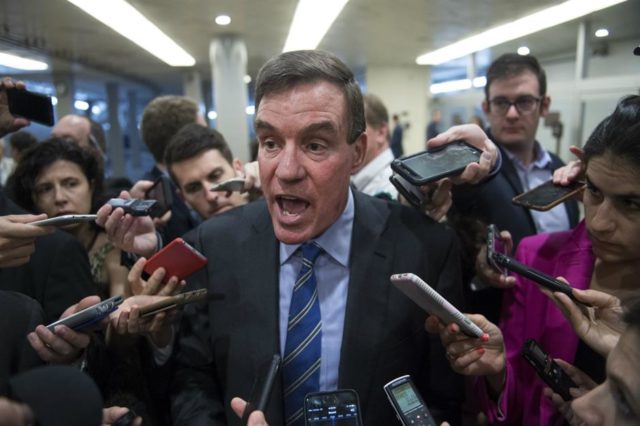 Mark is the senior US Senator from Virginia and he is the richest senator on this list of the richest members of the US Congress. A Democrat, Senator Warner was previously the Governor of Virginia for four years from 2002 to 2006. He is the founder of the CMT firm called Columbia Capital, through which he focuses on investing in new trends in the economy (both locally and internationally). Thus, he has maintained investment interests in sectors such as real estate, energy, and telecom. According to the Columbia Capital website, the company has raised over $3.7 billion in fund commitments since it was founded in 1989. As an individual, Senator Warner makes the number 3 slot on our list of the richest members of the US Congress with his net worth of 90.2 million USD.
SEE ALSO: List Of 7 Famous Celebrities With ENTP Personality
2. Michael McCaul – $113 Million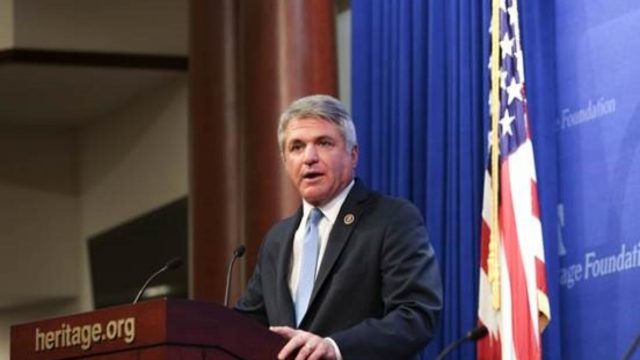 The GOP man Michael McCaul currently serves as the US House of Representative member from Texas' 10th Congressional District. In early January of this year, McCaul would have placed 4th on this list. However, with the ex-Democratic Congressman Jared Schutz Polis leaving the House of Reps to become the Governor of Colorado and the Republican David Alan Trott from Michigan retiring from his legislative career (both events took place in January 2019), McCaul now places second on the list of the 10 richest members of the US Congress.
He made most of his wealth from his career as an attorney prior to becoming an active politician. Then, of course, he has earned a base salary plus other benefits as a member of the US House of Representatives since 2005. Yet, this does not explain McCaul's nine-figure net worth. So, how has he gathered so much? The one secret we have found is that McCaul does business partnerships with his billionaire in-law Lowry Mays (the founder and former CEO of the mass media giant iHeartMedia, formerly – Clear Channel Communications).
1. Gregory Richard Gianforte – $135.7 Million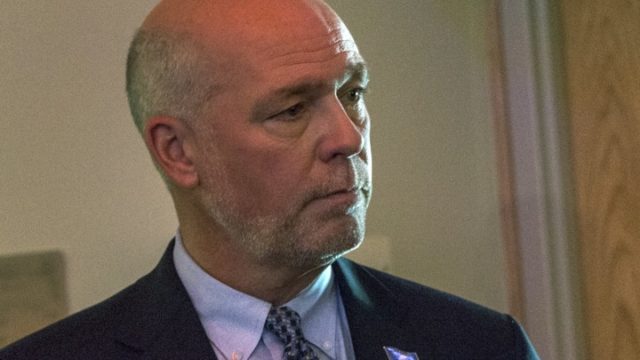 Since the California multimillionaire, Darrel Edward Issa vacated his US House of Representative seat in January 2019, Greg Gianforte has become the richest member of the US Congress with his US$135.7 million net worth. Darrell had been several hundreds of millions of dollars ahead of him with his $456.5 million. And how has Gregory Gianforte made his money? He is a tech entrepreneur. He and his wife launched a CRM software known as RightNow (now Oracle RightNow) in 2004. Although he later sold RightNow to Oracle in 2012 at $1.5 billion, he has since been investing in other tech start-ups.