The Amazon Prime Video show, The Grand Tour, came into existence following the exit of its three presenters, Jeremy Clarkson, Richard Hammond, and James May from the BBC long-running show, Top Gear. While the question of whether the show matches the excellent quality of Top Gear remains a subject of debate, its status as a significant source of income for its presenters is without question. Over the years, The Grand Tour presenters have earned lucratively, becoming some of the richest trios of personalities on TV.
Fans of The Grand Tour have their favorite presenters among the trio, but who is the richest among them? We took a look at the individual net worths of each presenter of the motoring television series to determine who is the richest presenter. Check it out below.
Who is the Richest Grand Tour Presenter?
The Grand Tour comprises of three presenters, Richard Hammond, James May, and Jeremy Clarkson. With a net worth of $60 million, Jeremy Clarkson is the richest Grand Tour presenter, pulling ahead of his co-presenters with a difference of more than $25 million. The second richest, Richard Hammond, has a net worth of $35 million and James May comes in last with a net worth of $25 million.
All three of them have been on the show since its debut in 2016, appearing in all 38+ episodes across all three seasons of the show. Here is a more detailed breakdown of the individual net worth of each presenter.
Jeremy Clarkson – $60 million
Jeremy Clarkson's journey to becoming the richest Grand Tour presenter with a net worth of $60 million began in 1988 when he started his career as an auto journalist. He trained under Rotherham Advertiser and wrote for newspapers like Shropshire Star, Rochdale Observer before he moved on to larger magazines like Performance Car and Top Gear Magazine, whom he began writing for in 1993.
Life as a Top Gear Presenter
Also in 1988, he began his career in television, for the motoring program, Top Gear, the show that defined his career as a television presenter. He was a recurring presenter on Top Gear between 1988 and 2002. In 2002, following the redesign of the show into a new format, Jeremy Clarkson began to host the show alongside James May and Richard Hammond.
Together, they transformed the show into one of the most-watched programs on TV and certainly on BBC Two. It consistently remained the most-watched show on the channel, with more than 350 million viewers across the globe.
On Top Gear, which he hosted between 2002 and 2015, he earned a modest $4 million in salary per year. However, while that might seem small for a man who helmed a show watched by more than a quarter-billion people, he earned significantly via his company, Bedder 6, which owned 30% rights to the show.
As a result, Jeremy Clarkson was able to secure his position as the wealthiest presenter of The Grand Tour by earning 30% of the profits made from everything related to the show, including DVD sales, syndication, merchandise, and licensing deals.
In addition to his $4 million salary, and the varying degree of millions earned through his Bedder 6, Jeremy also made between $7.5 and $13 million per year in bonuses and dividends thus, bringing his yearly income during his time on Top Gear to an estimated $15 to $20 million per year.
Two years before a contract dispute saw him leave Top Gear, his 30% rights to the show were bought by the BBC for $21 million, piling up on what was an already substantial net worth for the celebrity car enthusiast.
Other Sources of Income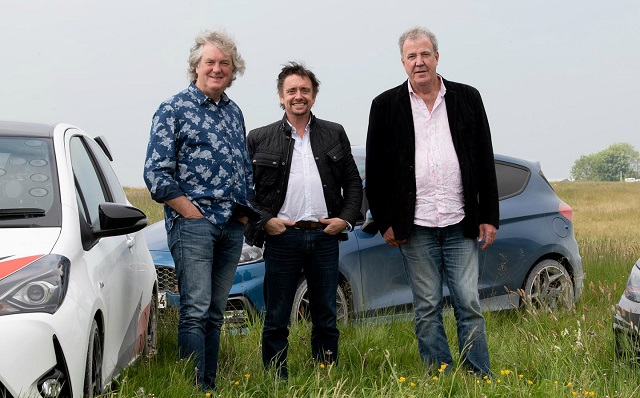 While Top Gear is undoubtedly mostly responsible for Jeremy Clarkson's wealthy status, other presenting roles have contributed to his net worth over the years. Some of them include Clarkson, Speed, Clarkson's Car Year, Robot Wars, Have I Got News for You, and several others.
He is also an author who has published more than 15 books, including bestsellers like Born to be Riled, The World According to Clarkson, and several others. He published his first book in 1996.
His exact earnings from The Grand Tour is unknown. But Jeremy Clarkson and his co-presenters signed a $206 million deal with Amazon via their jointly founded production company, W. Chump and Sons, to produce and present the show.
A bulk of Jeremy Clarkson's $60 million net worth is spent on his car collection, which consists of more than 20 cars. They include luxury vehicles like Ferrari F355, Lamborghini Gallardo Spyder, and Aston Martin V8 Vantage.
Richard Hammond – $35 million
Behind Jeremy Clarkson as the richest Grand Tour presenter is Richard Hammond, who has a net worth of $35 million. Unlike Jeremy, who started his career in print media, Richard Hammond began his journey to his $35 million net worth on radio, working for various BBC radio stations.
He worked on Radio Newcastle, Radio Leeds, Radio York, and a couple of others before he secured a role as a presenter on Top Gear after auditioning for the position in 2002.
When he joined the show, according to TheRichest.com, Richard Hammond earned $32,000 per episode and earned up to $645,000 per year between 2002 and 2015 when he was on the show as one of its presenters.
Following the trio's move from Top Gear to The Grand Tour, Richard Hammond's salary more than doubled, to over $1.2 million per year which further gave his net worth a much-needed boost.
In addition to money earned through his motoring TV shows, like Jeremy, he has also earned considerably from other shows like Brainiac: Science Abuse, Planet Earth Live, Richard Hammond's Crash Course, and several others.
He is also an author, having published more than ten books, including Children books like Car Science and adult titles like What Not To Drive and A Short History of the Motorcycle. Other sources of income for the second richest presenter on The Grand Tour include TV advertisements and voice roles in video games like Forza Motorsport 4 and 5.
Similarly, like Jeremy, Richard Hammond spends a big chunk of his income on a growing car collection that includes a Land Rover Defender, 1942 Ford GPW, 1969 Dodge Charger R/T, Bentley S1, and many more. As an avid fan of motorcycles, he owns more than 30 motorcycles, a helicopter, and a tractor.
When he is not spending his money on cars and other vehicles, he spends on real estate. He lives in a castle in Herefordshire and owns an apartment in London and a villa in Saint-Tropez. It is a fair expression of wealth for a man who has suffered several injuries since he began appearing on Top Gear and The Grand Tour.
James May – $25 million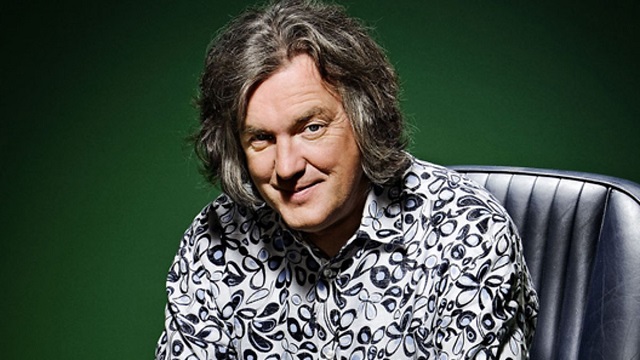 James May might be the third richest presenter of The Grand Tour, but his wealth is nothing to laugh at. At $25 million, he is comfortably one of the wealthiest celebrities in Britain.
Before he became a presenter on Top Gear and began to earn millions in salary per year, he was a journalist, who worked as sub-editor for magazines like The Engineer and Autocar.
Although he made a couple of appearances in the original run of Top Gear, he did not begin to appear on the modern version alongside Jeremy Clarkson and Richard Hammond until 2003, when he joined the show.
Before that, he had begun his TV career as a presenter on the show, Driven, in 1998. He appeared on Top Gear between 2003 and 2015, earning a similar amount to Richard Hammond, at an estimated $32,000 per episode, and over $6 million in salary during his time on the show.
See Also: Is Matt Leblanc Married To A Wife or Is He Gay? Who Are His Kids and Family?
Following the move to Amazon, where he and his co-presenters host The Grand Tour, he has more than doubled his income, as a presenter and as a co-founder of the show's production company, W. Chump and Sons. The streaming company signed a $206 million deal to produce the first three seasons of the show.
Outside of his work on Top Gear and The Grand Tour, James May has further earned money by hosting his own shows and writing books. As an author, he has more than 15 books to his name, including titles like James May's 20th Century, James May's Car Fever, and James May's Toy Stories series.
As a presenter and TV personality, the third richest presenter on The Grand Tour has appeared in more than 20 programs and shows. Some of his notable titles include James May on the Moon, James May at the Edge of Space, James May's Man Lab, and Oz and James's Big Wine Adventure.
He has made money from voice roles in video games like Gran Turismo 6, Forza Motorsport 4, Forza Motorsport 5, Forza Motorsport 6, and The Grand Tour Game. He has also earned money via TV ads for London Pride and The Tank Museum.
Like the rest of the presenters of The Grand Tour, James May also owns a vast car collection. It includes cars like a Ferrari 308 GTB, Tesla Model S P100D, Alpine A110, and a Ferrari 458 Speciale.
He has also owned three airplanes, since he acquired his pilot license in October 2006.