America is known for its show business' unrelenting quest to provide entertainment all year-round and over the years, it has done so through various inventive means. One of its long-lasting ways is the talent competition, America's Got Talent, which rewards various entertainers, from musicians to comics to magicians for their skill. The winner of the contest wins $1 million and some of them have gone on to leverage the exposure earned through the show to become some of the richest America's Got Talent contestants of all time. In this article, we take a look at some of them. Check them out below.
Richest America's Got Talent Contestants of All Time
Terry Fator – $140 Million
Because the cash prize for America's Got Talent is often paid out over 40 years at $25 thousand per year or a lump sum of $300 thousand, simply winning the competition is not a surefire route to becoming rich. However, the talented people who win get to use the exposure to begin a career that can make them wealthy, which is what Terry Fator has done.
Terry Fator won the second season of the competition as a ventriloquist and he has gone on to work his way into a residency deal at the Mirage in Las Vegas, signing a $100 million deal in 2008 that runs into 2021.
Along with his appearances in other shows, Terry Fator, who was one of the highest-earning comedians in 2017 with $18.5 million has solidified his footing as the richest America's Got Talent contestant of all time with a net worth of $140 million.
Jabbawockeez – $25 Million
A long way behind Terry Fator is the dance crew, Jabbawockeez, who unlike Terry Fator, did not win America's Got Talent but through their talent and winning America's Best Dance Crew, have become regular performers in Las Vegas, securing a residency with MGM Grand, where they perform five times in a week. With a net worth of $25 million, they hold the second place among the richest America's Got Talent contestants of all time.
Lindsey Stirling – $12 Million
Her talent is being a dancer, a violinist, and a performance artist; although it wasn't enough to take her to the finals of America's Got Talent, it was more than enough to help her build a career that has triumphed over finalists of the competition. Lindsey has released two albums, Shatter Me and Brave Enough, both of which hit number two on the Billboard 200 and she has a YouTube channel with 11 million subscribers. With a net worth of $12 million, it is not a bad result for the quarter-finalist.
Jackie Evancho – $4 MIllion
One of the charms of America's Got Talent is the lack of an age barrier, allowing Americans of all ages to showcase themselves to the nation. In the fifth season of AGT, that was ten-year-old Jackie Evancho who finished second in the overall competition. Her talent was classical crossover singing and she has forged a strong career ever since, with over 2.4 million in album sales to place in the top five richest America's Got Talent contestants of all time with a net worth of $4 million.
Jon Dorenbos – $3 to $4 Million
Jon is perhaps the only contestants who make this list not for what he did after the show but after what he did before it. He was a professional football player for the Philadelphia Eagles for twelve years before his career ended as a result of a heart condition. Dorenbos picked a second career as a magician and finished third in the 11th season of the show. He continues to perform as a magician and also as a public speaker and has a net worth between $3 to $4 million.
Mat Franco – $3 Million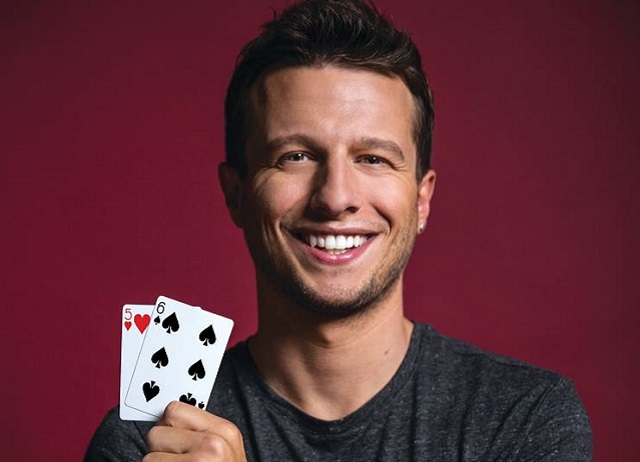 At the end of season nine of America's Got Talent, Mat Franco went home as the winner of the show but it hasn't been his only achievement since then. He has leveraged on his victory, which he won as a magician to secure a residency in Las Vegas at the Linq Hotel and Casino. He has a net worth of $3 million, making him sixth among the richest America's Got Talent contestants of all time.
Michael Grimm – $3 Million
Contestants who go on to win the show are more likely to end up with a career that makes them rich but in over 14 seasons of the show, that hasn't always been the case. An exception, however, is Michael Grimm, winner of the fifth season, who despite choosing to step away from the spotlight after a few years, earned a net worth of $3 million from releasing several albums and performing at major events like the Macy's Thanksgiving Day Parade.
See Also: Fifth Harmony Net Worth – Who is the Richest Member of the Group? 
Darci Lynne Farmer – $3 Million
With a net worth of $3 million, Darci Lynne Farmer, who won the 12th season of AGT has amassed a net worth of $3 million through her talent as a ventriloquist. Still very much in her teenage years, Darci's increased net worth has come from touring the country and releasing a holiday special, Darci Lynne: My Hometown Christmas.