The American Idol successfully ran for 15 seasons from its premiere in June 2002 to its finale in April 2016. The singing talent show quickly became a favorite of American audiences pulling in almost 40 million viewers at its peak which came between the 5th and 6th seasons. Viewership numbers began to wane from then onwards, culminating in its 2016 end.
However, the American Idol achieved incredible feats throughout its run including some that may never be matched, ever. The Idol's accomplishments created somewhat of a ripple effect invoking similar shows like "America's Got Talent" and "The Voice" which rose in an attempt to mould their own fair share of stars into society.
Rightly dubbed by a rival TV executive as "the most impactful show in the history of television", The American Idol thrust many obscure recording artists to superstardom. Some of them, for example, Jennifer Hudson, Adam Lambert, and Chris Daughtry didn't even have to win the victory crown. Even non-contestants were not left out. The judges, from Paula Abdul to Jennifer Lopez boosted their earnings with paychecks from the highly successful show and how about its life-long presenter Ryan Seacrest who has his Idol gig to thank for a substantial slice of his annual earnings.
Some American Idol Alums went on to stage incredible recording careers while others ventured into film, TV, and even Broadway, but which of them has made the most money since leaving the Idol stage whose lights have now been shut, albeit "temporarily"? From Ruben Studdard to Fantasia and Carrie Underwood, JustRichest brings you the top 23 richest American idol alums of all time. Meanwhile, the season finale winner Trent Harmon is still at the early stages of his career, but it sure looks promising. Here we go…
The Richest American Idol Contestants And Their Net Worth
23. Lee DeWyze
Season 9, 2010: Winner
Genre: Pop, Rock
Net Worth: $100,000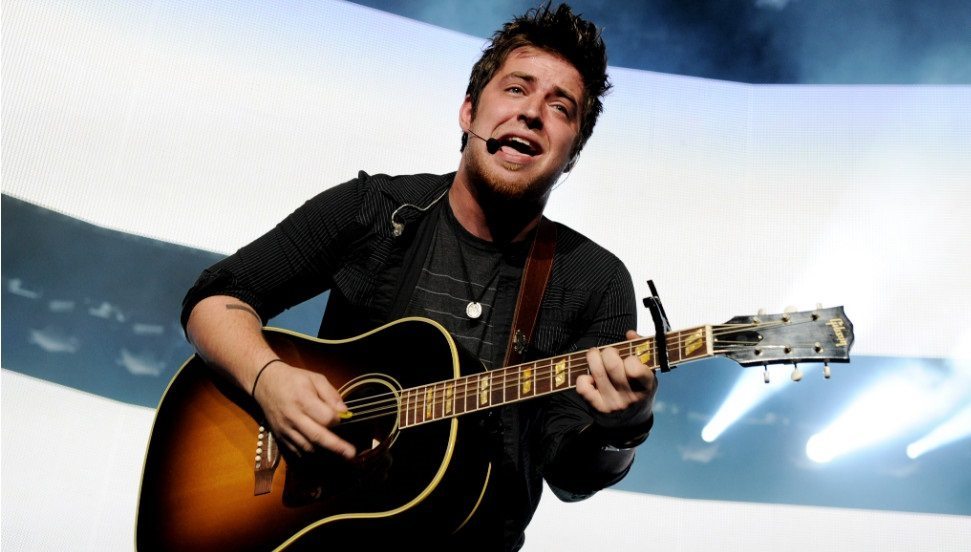 Prior to joining the American idol, Lee began a solo music career with two independently released albums under his belt. However, he happens to be the least richest American Idol winner. He signed with RCA Records after his victory but spent just a year with the label releasing only one album, "Live It Up" which saw moderate success. He was signed to Vanguard Records from 2013-2014. His song "Blackbird Song" released under the label was used on episodes of the TV shows The Walking Dead and Suits. DeWyze continues to release new music and headline tours. His 6th studio album "Oil & Water" was released in February 2016. He married model and actress Jonna Walsh in 2012.
22. Sanjaya Malakar
Season 6, 2007: Top 10 (6th Place)
Genre: Pop
Net Worth: $300,000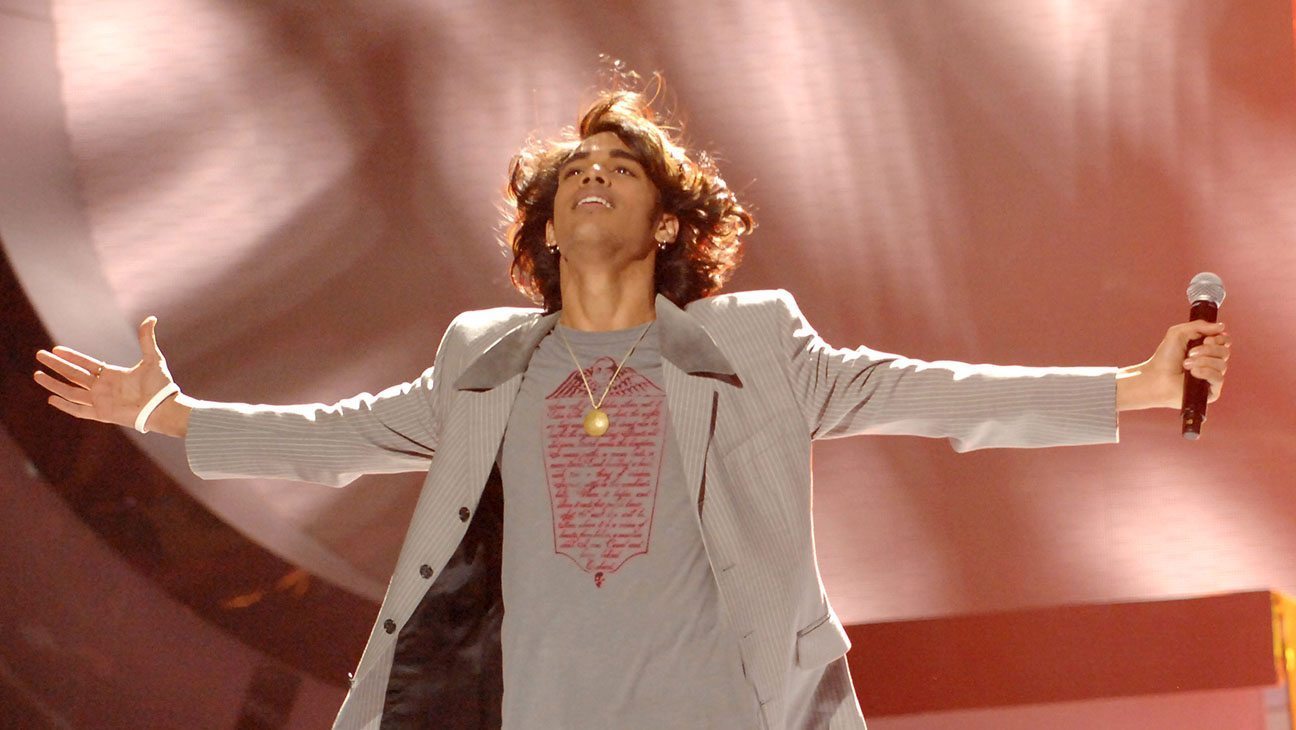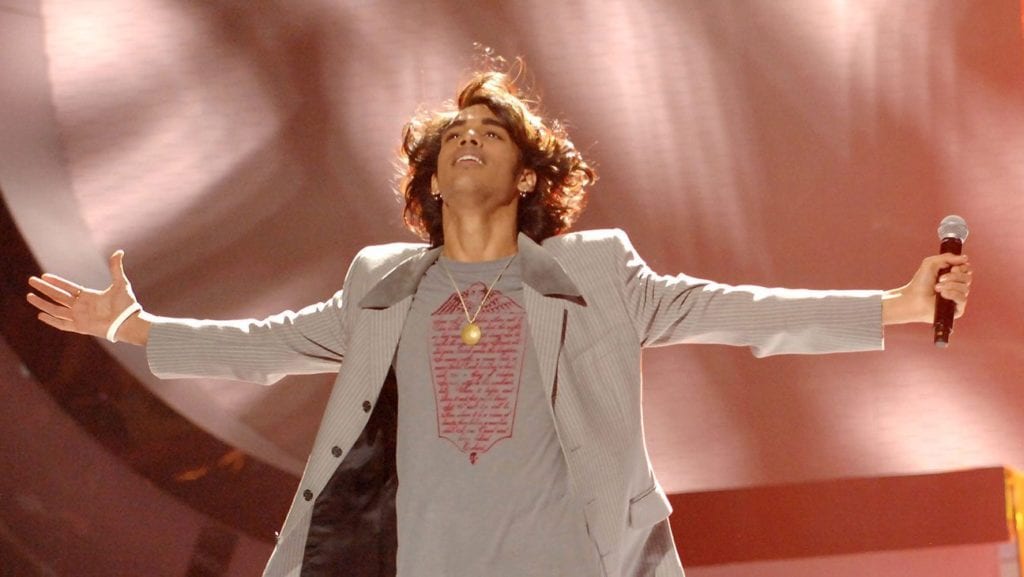 Malakar wasn't a judges' favourite, he was particularly disliked by Simon Cowell who said he'd quit the show if he emerged the winner. However, Malakar's fans saw him to the final round. After leaving the Idol, Malakar went on to make numerous TV appearances in shows like The Tonight Show with Jay Leno, Jimmy Kimmel Live!, Good Morning America, and more.
He released his debut EP "Dancing to the Music in My Head" in 2009. As of this writing, it remains his only release since leaving the Idol. He appeared in the 2009 second season of "I'm a Celebrity…Get Me Out of Here", emerging 5th place. He has written two books; "Chicken Soup for the American Idol Soul" and "Dancing to the Music in My Head: Memoirs of the People's Idol." For the later, he received $100,000 advance.
21. Pia Toscano
Season 10, 2011: Top 10 (9th Place)
Genre: Pop
Net Worth: $700,000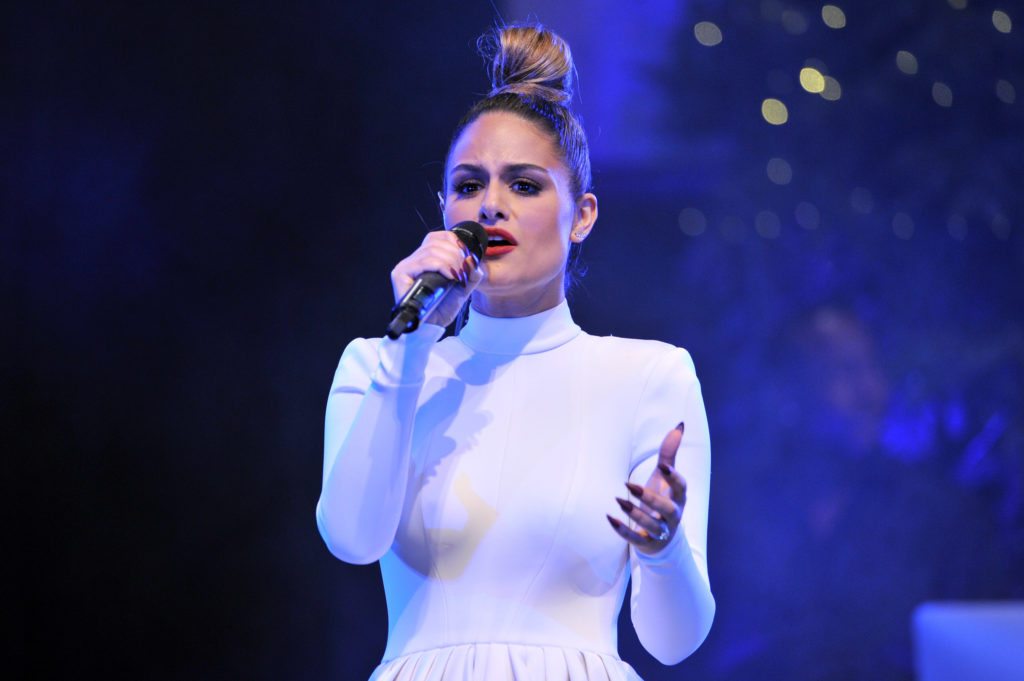 She worked as a make-up artist and as a wedding singer with the band "Current Affair" before joining the America Idol in 2011. Her elimination was said to be one of the most shocking in American Idol history even shocking judges Steven Tyler and J-Lo. After Idol, Toscano continued to pursue her music career. She has released a number of singles and music videos but no album. She made her film debut in 2013 Christian drama film "Grace Unplugged" which made over $2.5 million at the box office, more than double its $1 million budget. She married dancer Jimmy R.O. Smith in January 2017.
20. Candice Glover
Season 12, 2013: Winner
Genre: RnB, Soul
Net Worth: $1 million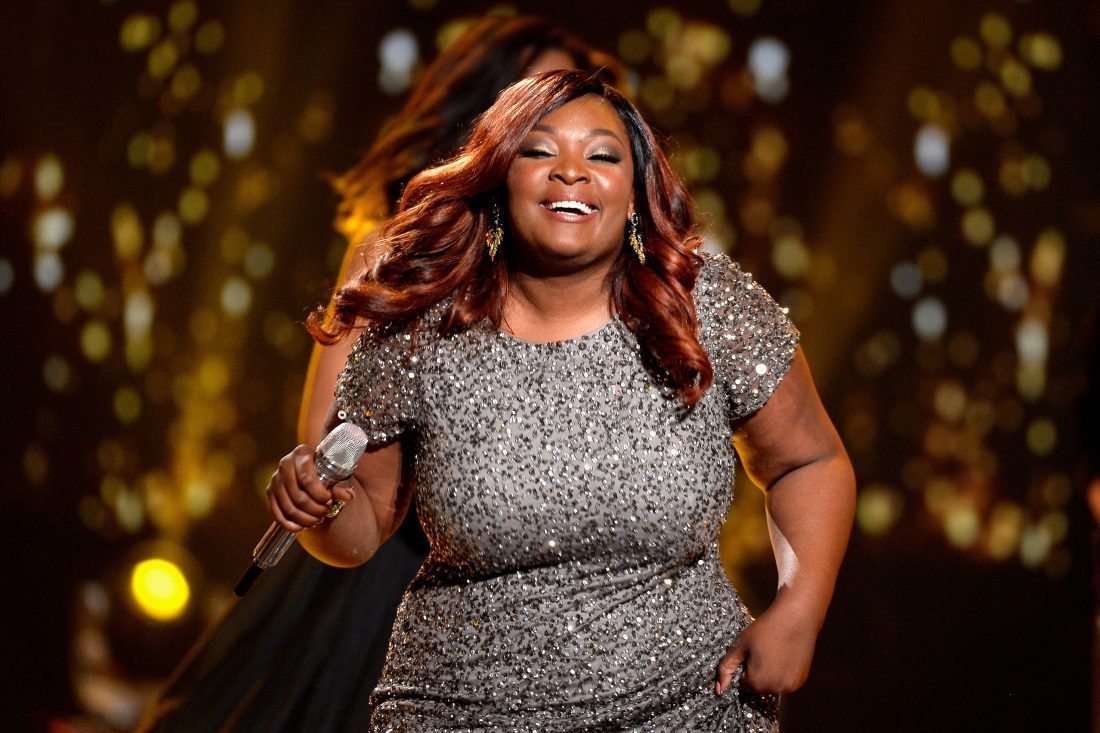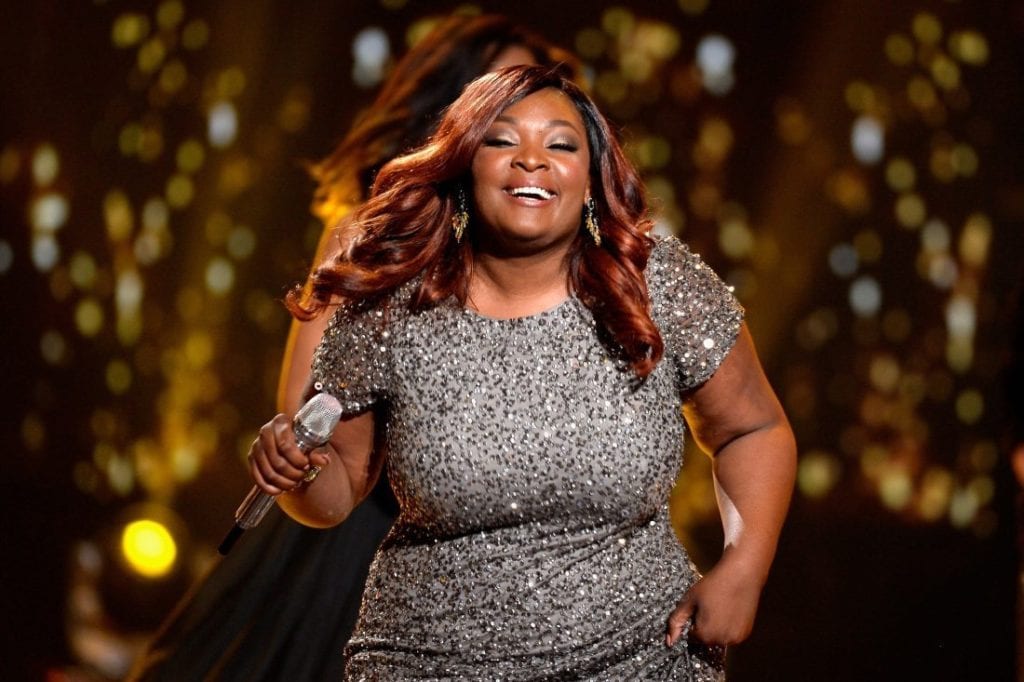 Need a lesson on how to up your fighting spirit? then give Candice a call. Being a victim of insecurity in high school taught her a thing or two. She was eliminated twice in the early stages of season 9 and season 11. However, Candice returned again in the 12th season and the third time was a charm as she made it all the way to the top! What could be more inspiring? Her debut album "Music Speaks" was released by Interscope Records in 2014. She left Interscope in 2016 but continues to work as an independent artist. She starred in a gospel musical "The Love Shack: which showed in Los Angeles in February 2016.
19. Nick Fradiani
Season 14, 2015: Winner
Genre: Pop
Net Worth: $1 million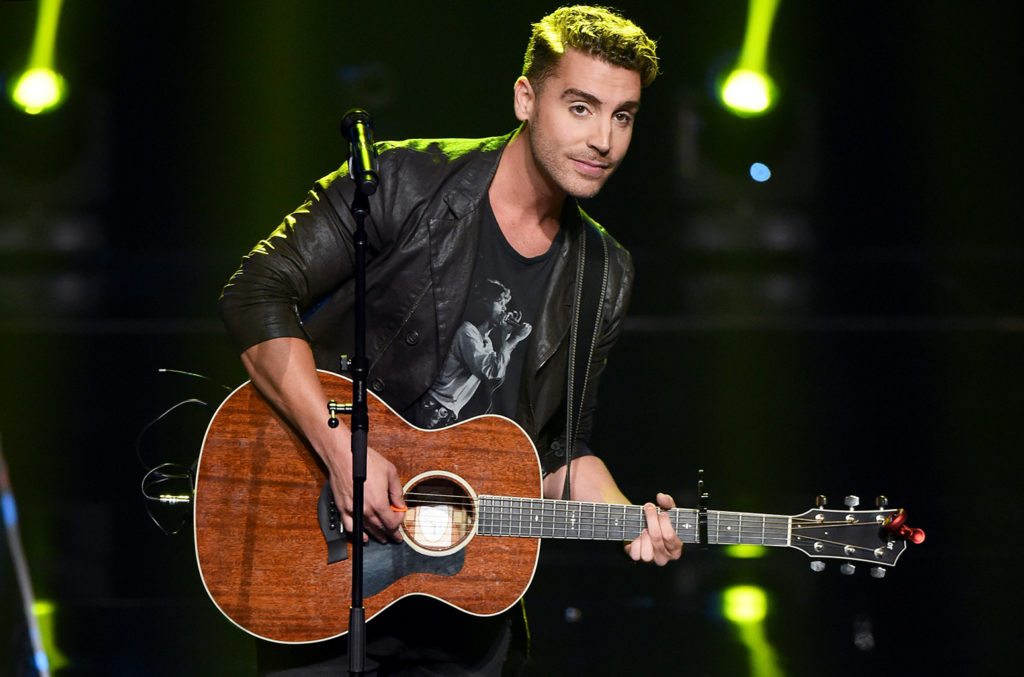 Together with his band Beach Avenue, Nick Fradiani first competed in Season 9 of America's Got Talent in 2014 but was eliminated at the "Judgement Week". He entered the penultimate season of American Idol in 2015 as a solo artist and won the victory crown. His winning song "Beautiful Life" was the FIFA 2015 Women's World Cup official anthem. His debut studio album "Hurricane" was released by Big Machine Records in August 2016. He continues to pursue a music career as an indie artist.
18. Caleb Johnson
Season 13, 2014: Winner
Genre: Hard Rock
Net Worth: $1 million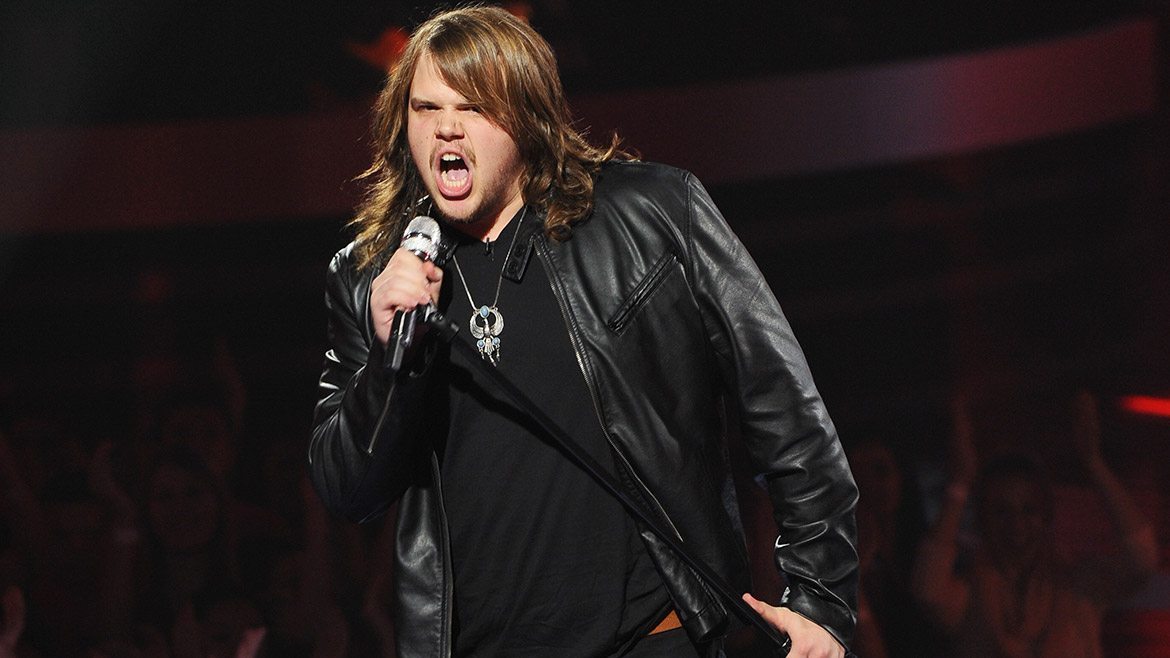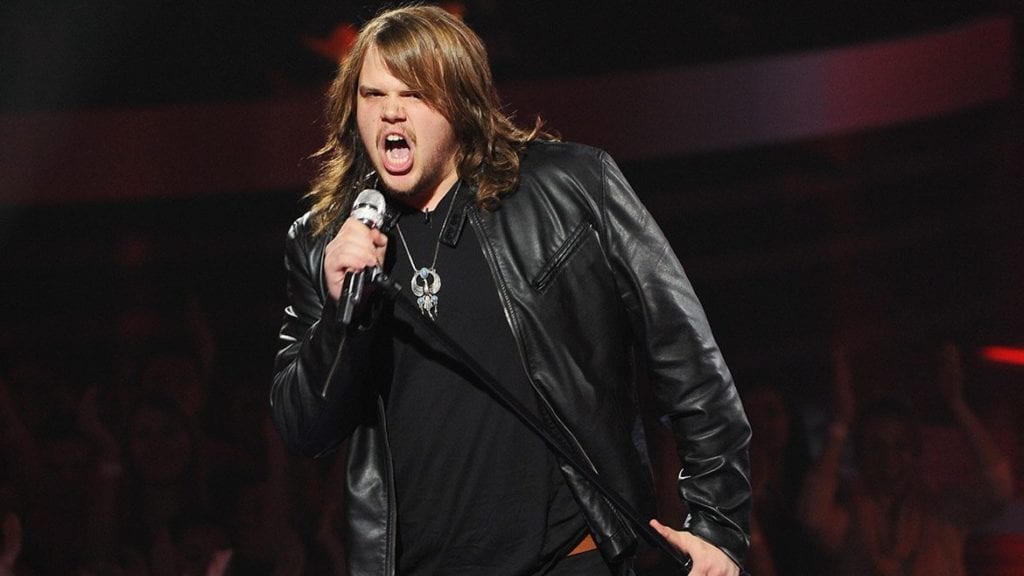 Like Candice Glover, Johnson fought his way through two failed attempts in season 10 and 11 before returning with a bang in the 13th season. His debut album "Testify" was released in 2014 under 19 Recording/Interscope. However, he split with his label a year later and now records independently via his Big Johnson Records.
17. Taylor Hicks
Season 5, 2006: Winner
Genre: Blues Rock
Net Worth: $3 million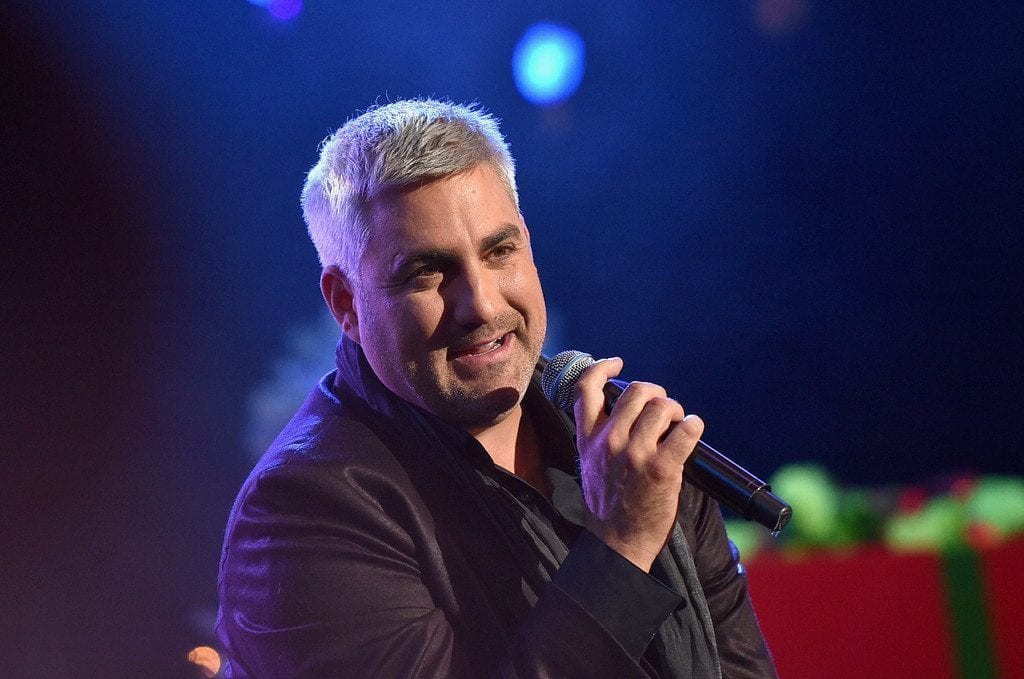 After winning the American Idol, People Magazine named him as the Hottest Bachelor with his picture gracing the cover of their magazine. His debut self-titled album was certified platinum. The leader of the "Soul Patrol" has released two other albums  Early Works (2008) and The Distance (2009). The Alabama native received $750,000 upfront to write his memoir entitled "Heart Full of Soul: An Inspirational Memoir About Finding Your Voice and Finding Your Way."
He was featured on Jimmy Fallon's "Blow Your Pants Off" comedy album which won a Grammy Award for Best Comedy Album. Per Forbes list, Hicks earned $2.5 million and $3.5 million in 2013 and 2014 respectively. He is the first American Idol alum to land a Vegas residency gig. Hicks runs a restaurant in his hometown of Alabama. He once said of his success; "The platform of American Idol changed my life."
16. Ruben Studdard
Season 2, 2003: Winner
Genre: RnB, Pop, Gospel
Net Worth: $3 million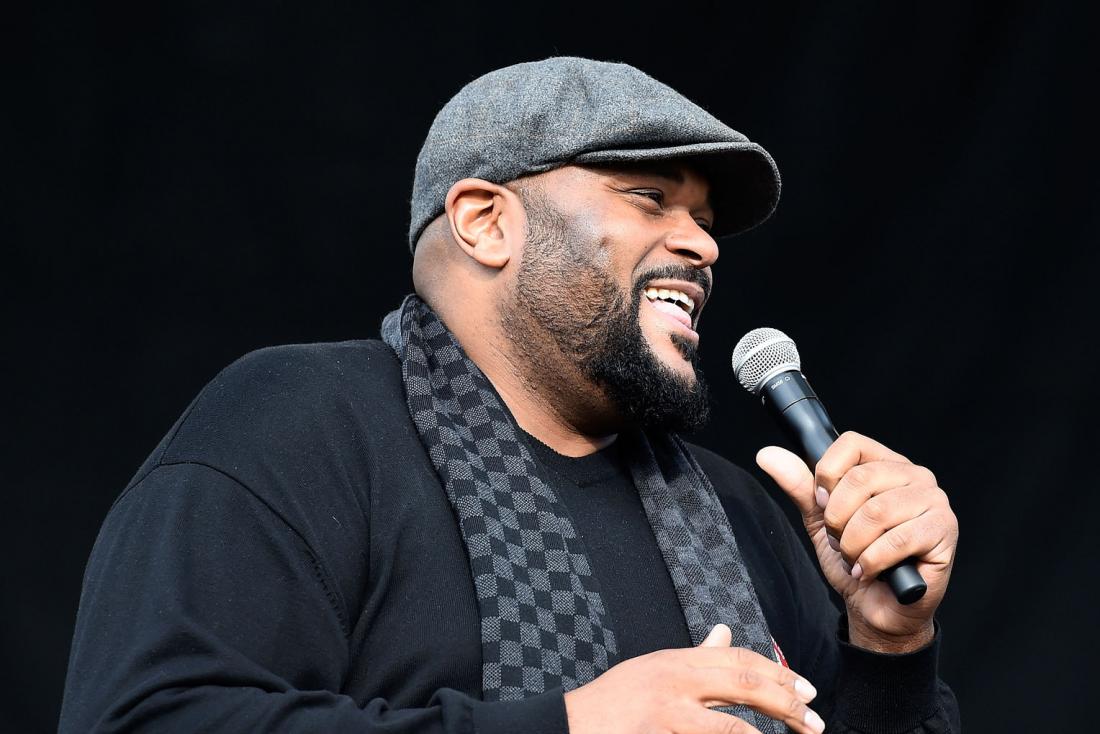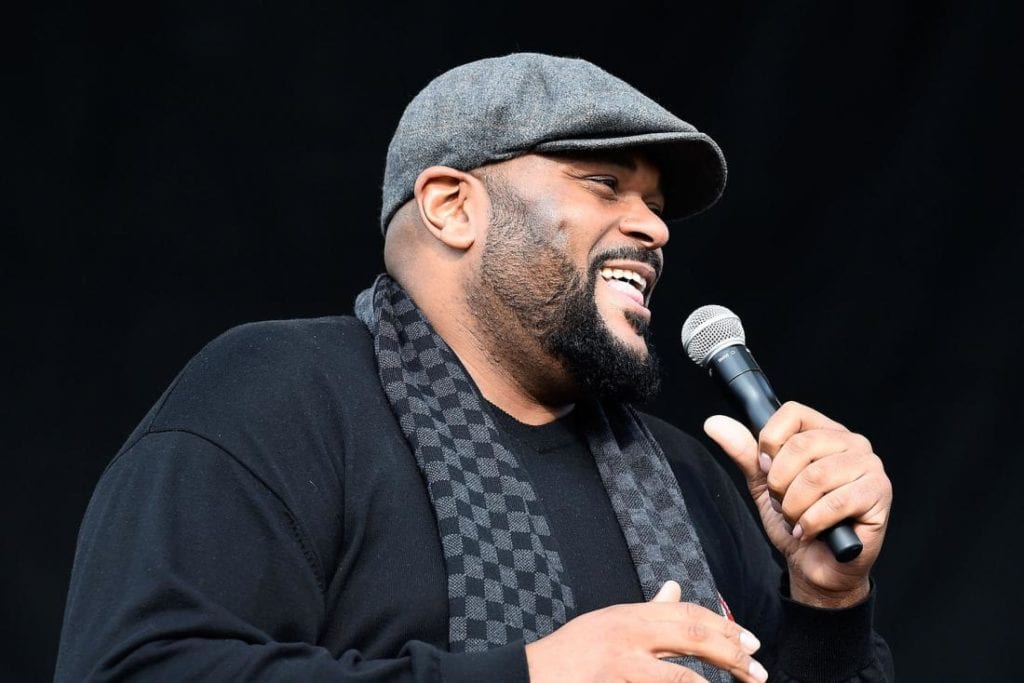 Studdard's first single, a cover of Westlife's "Flying Without Wings" was a huge hit and was succeeded by his debut album "Soulful" which debuted atop the Billboard 200 and sold over a million copies. His single "Superstar" received a Grammy nomination for Best Male R&B Vocal Performance. His follow-up gospel album "I Need an Angel" received gold certification. Studdard has released at least 6 studio albums. He has also dabbled into acting. He was married to Surata Zuri McCants between 2008 and 2012.
15. Kris Allen
Season 8, 2009: Winner
Genre: Rock, Soul
Net Worth: $3.5 million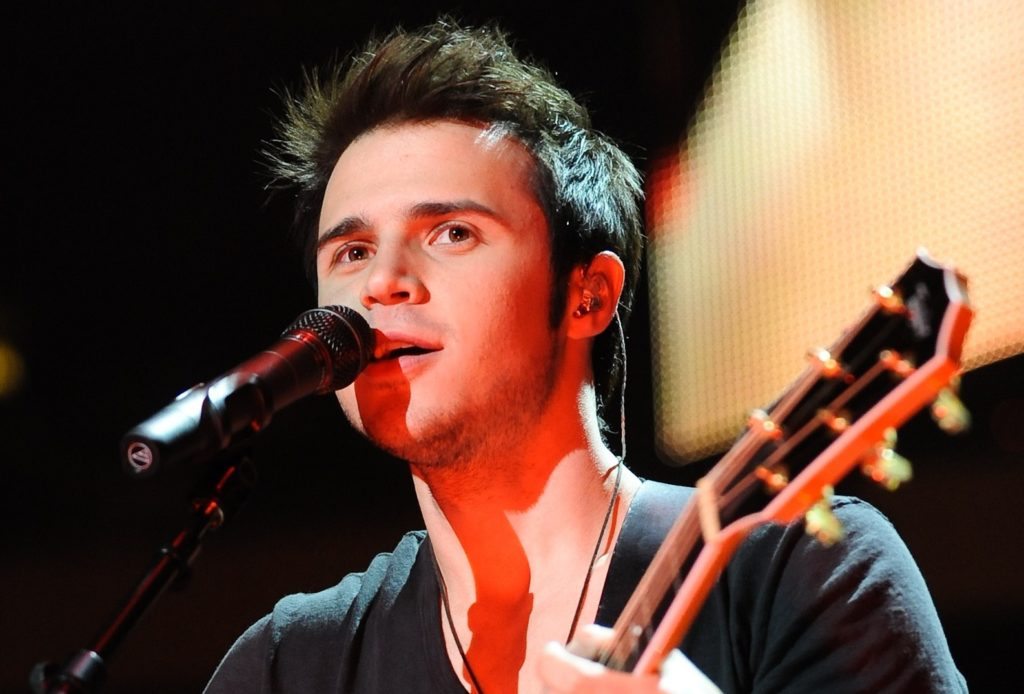 Kris Allen dropped out of college to pursue his music career while making a living selling shoes. However, when a breakthrough wasn't forthcoming, Allen thought of returning to college but not after giving American Idol a try. He won! and ultimately got his big break. His debut self-titled album was released in 2009 via Jive Records. He as gone on to release at least 5 albums. An active philanthropist, Allen has raised money for numerous charity organizations. He is married to his high school sweetheart Katy O'Connell with two children.
14. Scotty McCreery
Season 10, 2011: Winner
Genre: Country
Net Worth: $4 million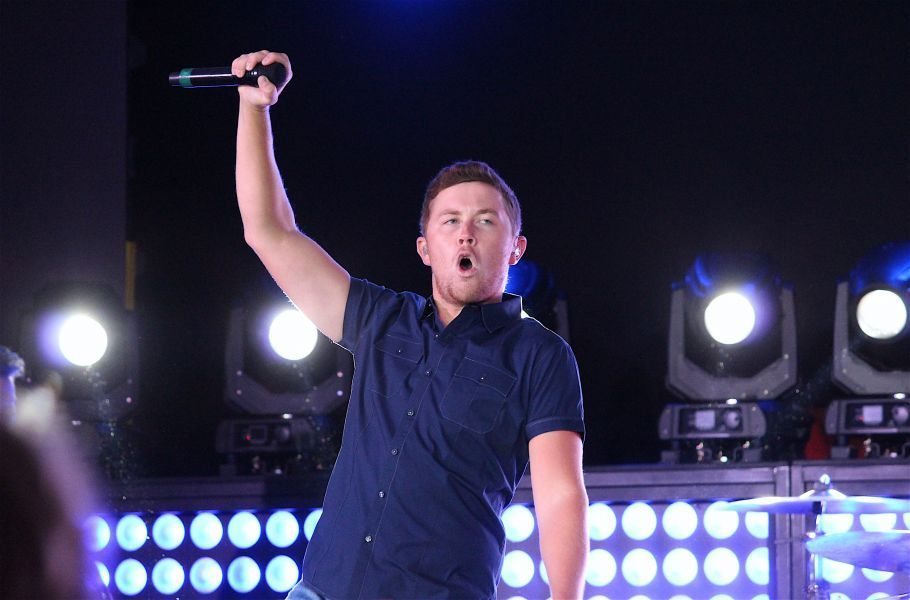 Scotty McCreery won the American Idol at the age of 17, becoming the second-youngest winner after Jordin Sparks. His debut album "Clear as Day" (2011) became the first debut album by an American Idol alum to peak at #1 on the Billboard 200. The album sold almost 200,000 copies in its first week and was later certified platinum, selling over 1.1 million in the United States. In 2011, he won American Country Award and Academy of Country Music Award for Artist of the Year: New Artist/Best New Artist.
His Christmas album "Christmas with Scotty McCreery" (2012) was certified gold. Apart from music, McCreery has a passion for the media. He began blogging for the MLB since 2013 and is studying communications at the North Carolina State University. An active philanthropist, he has raised at least $120,000 for a number of charities.
13. Phillip Phillips
Season 11, 2012: Winner
Genre: Pop/Folk Rock
Net Worth: $4 million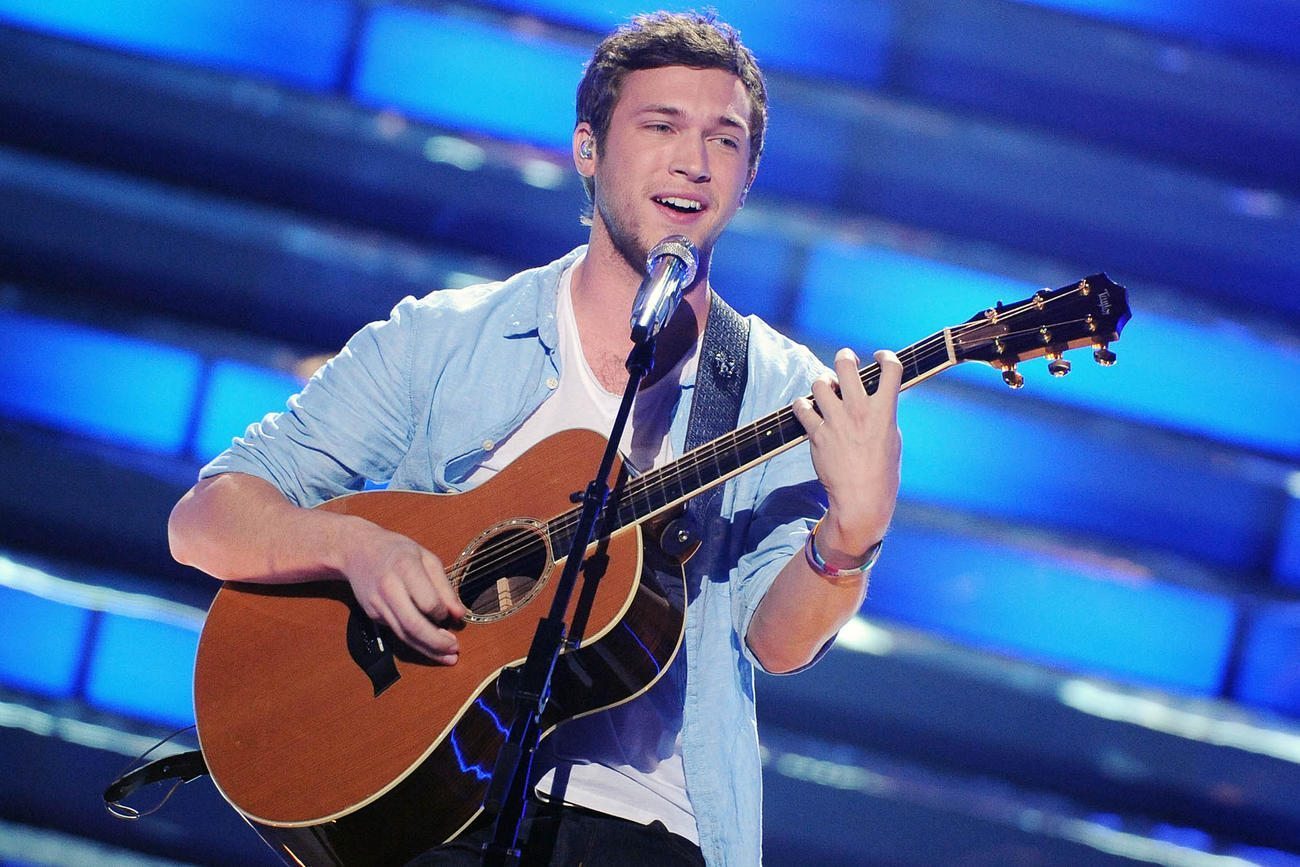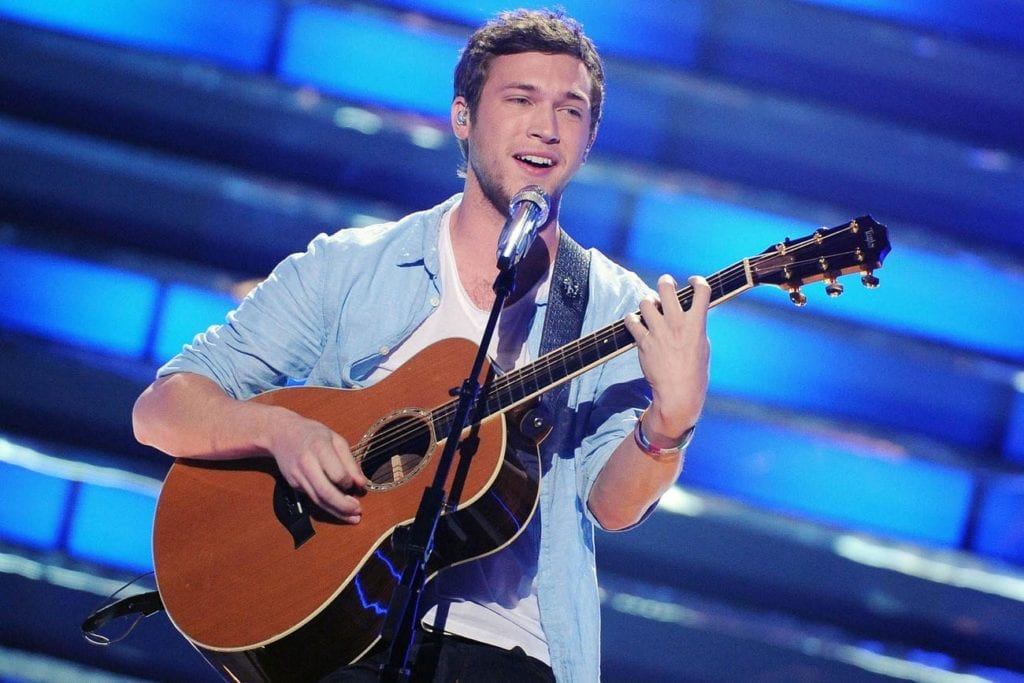 Phillips' coronation song "Home" became the best-selling coronation songs ever, selling over 4 million copies. The song was used by NBC for her coverage of the 2012 summer Olympics in London. His debut album "The World from the Side of the Moon" was certified platinum in about 9 months. His sophomore album "Behind the Light" was released in 2014. He married his girlfriend Hannah Blackwell in 2015. Per Forbes, he earned $5 million pretax in 2015 mostly from touring.
12. Kellie Pickler
Season 5, 2006: Top 10 (6th place)
Genre: Country
Net Worth: $5 million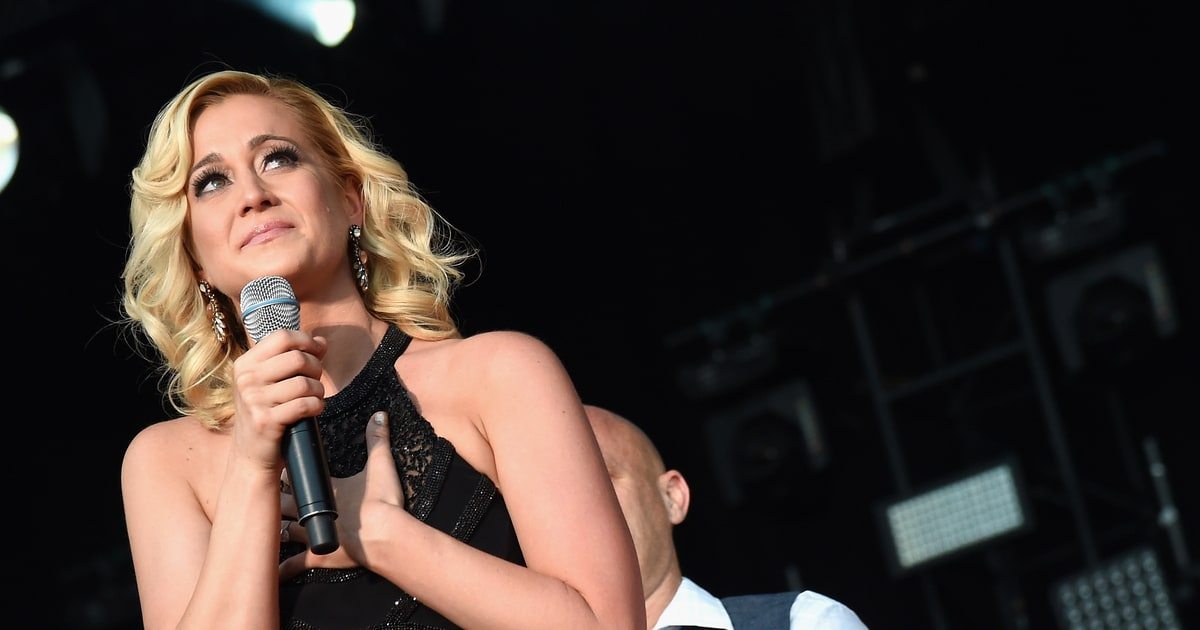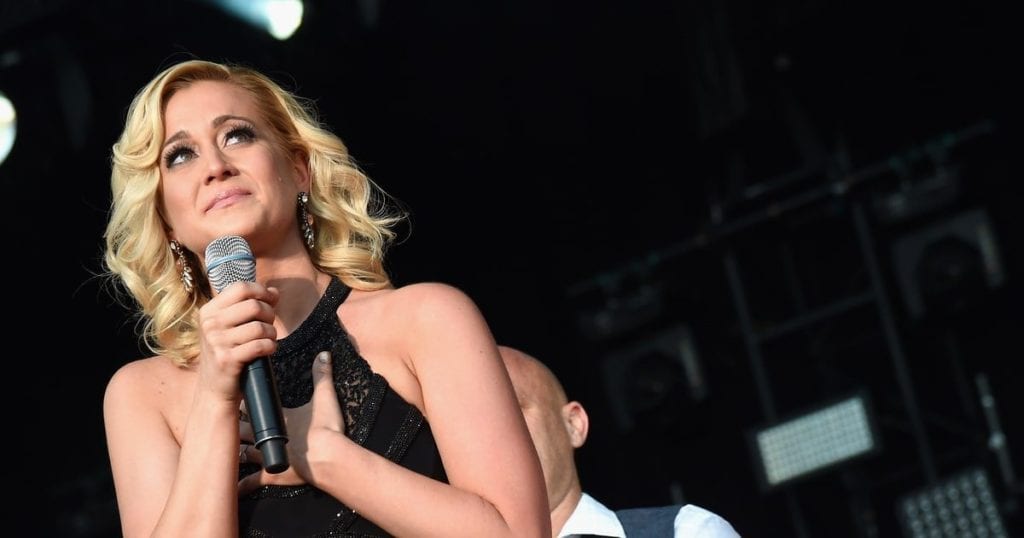 Kellie Pickler was eliminated in the final round. However, her exposure was enough to land her a recording deal with 19 Recordings and BNA Records. Her debut studio album "Small Town Girl" produced 2 country charting singles. The album received gold certification after selling about 900,000 copies. Her second self-titled album produced the platinum-selling single "Best Days of Your Life" (co-written with Taylor Swift) and has sold at least 440,000 copies.
She signed with Black River Entertainment in 2012. Together with her partner Derek Hough, she won the 16th season of "Dancing with The Stars". She appeared in "Celebrity Family Feud", winning $25,000 for her charity USO. Pickler joined Taylor Swift in her multi-million grossing tour Fearless Tour (2009 – 2010). She has won at least 3 CMT Music Awards.
11. Fantasia Barrino
Season 3, 2004: Winner
Genre: RnB, Soul
Net Worth: $5 million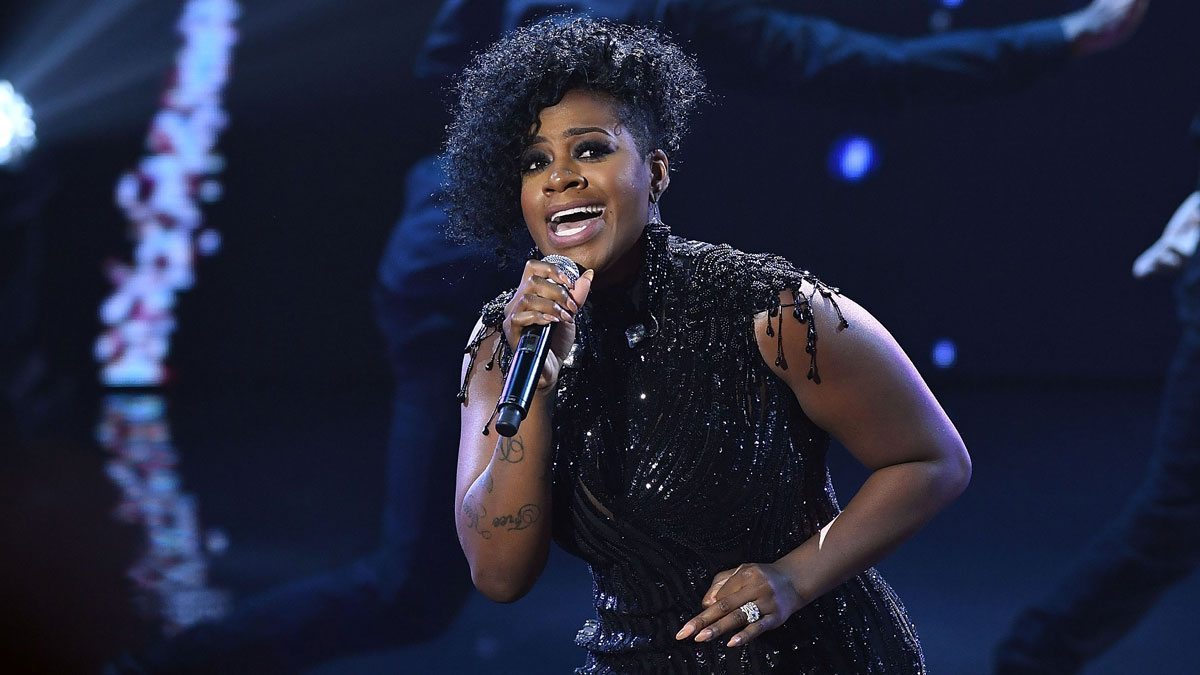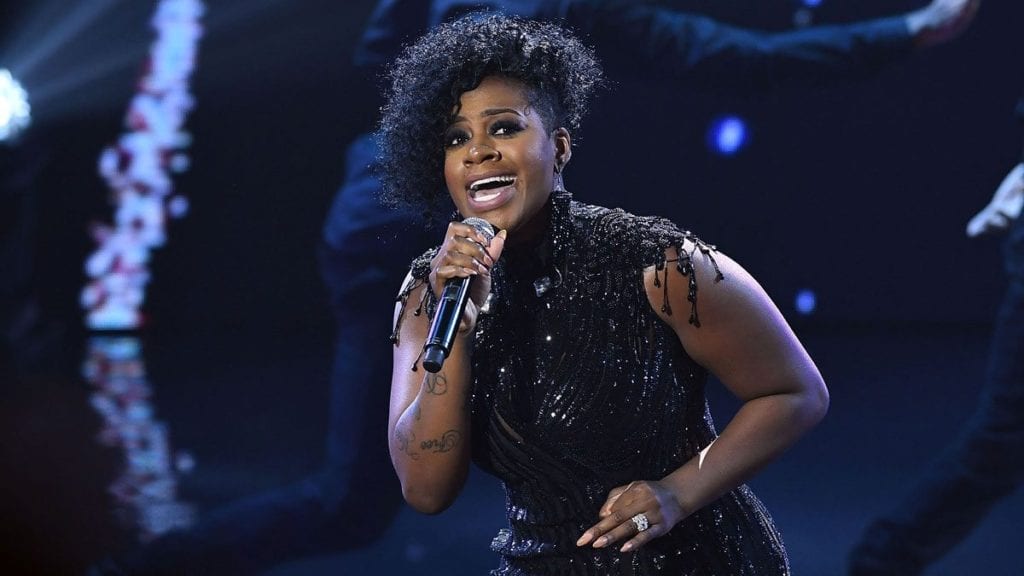 Fantasia parlayed her American Idol victory into a 3-time Grammy-nominated debut album "Free Yourself" which produced the hit single "I Believe" and received a platinum certification from the RIAA. Her sophomore self-titled album produced a chart-topping single, received gold certification and garnered her three more Grammy nominations. She bagged her first Grammy Award for the single "Bittersweet" from her third album "Back to Me." Fantasia continues to thrive in her music career. She also has an acting career in film and Broadway.
10. David Archuleta
Season 7, 2008: Runner-up
Genre: Pop
Net Worth: $5 million

David Archuleta appeared in many other talent competitions including Star Search 2 before he found fame as the runners-up of American Idol season 7. His debut self-titled album debuted at #2 on the Billboard 200 and has sold over 900,000 copies. David released his 6th studio album "No Matter How Far" in 2013. He has won 6 Teen Choice awards among others. A dedicated Mormon, David put his music career on a 2-year hiatus to go on missions in Chile.
9. David Cook
Season 7, 2008: Winner
Genre: Alternative Rock
Net Worth: $5 million
Cook's post-Idol self-titled album sold over 1 million copies. His debut solo tour "The Declaration Tour" (2009) played 152 shows with an average gross of $46, 263 per show. After losing his brother to brain cancer in 2009, Cook raised over $130,000 for the research of brain cancer. Proceeds from the sale of his single "Permanent" written in honour of his brother was also donated to the same cause. His 4th studio album and 3rd with a major label "Digital Vein" was released in 2015.
8. Clay Aiken
Season 2, 2003: Runner-up
Genre: Soft Rock, RnB
Net Worth: $7 million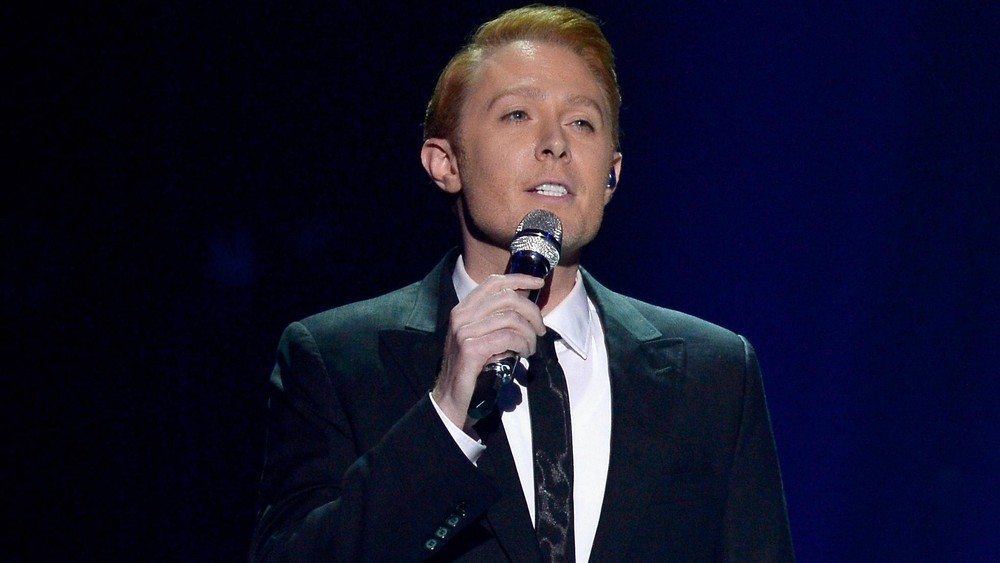 Aiken's debut album "Measure of a Man" released via RCA Records in 2003 sold over 613,000 copies in its first week, becoming the highest first-week sale for a solo artist since Snoop Dogg's 1993 album Doggystyle. It topped the charts for 2 consecutive weeks and has been certified multi-platinum.
As of 2016, Aiken has released 7 studio albums and gone on at least 11 tours. His first five tours grossed $28 million. His book "Learning to Sing: Hearing the Music in Your Life" became a New York Times best-seller. In 2008, Aiken made his Broadway debut in "Monty Python's Spamalot." The North Carolina native ran for congress in 2014 as a Democratic. He won the party nomination but lost the general election to Republican incumbent Renee Ellmers. Aiken has appeared in a number of game shows to raise money for charity.
7. Katharine McPhee
Season 5, 2006: Runner-up
Genre: Pop, RnB
Net Worth: $7 million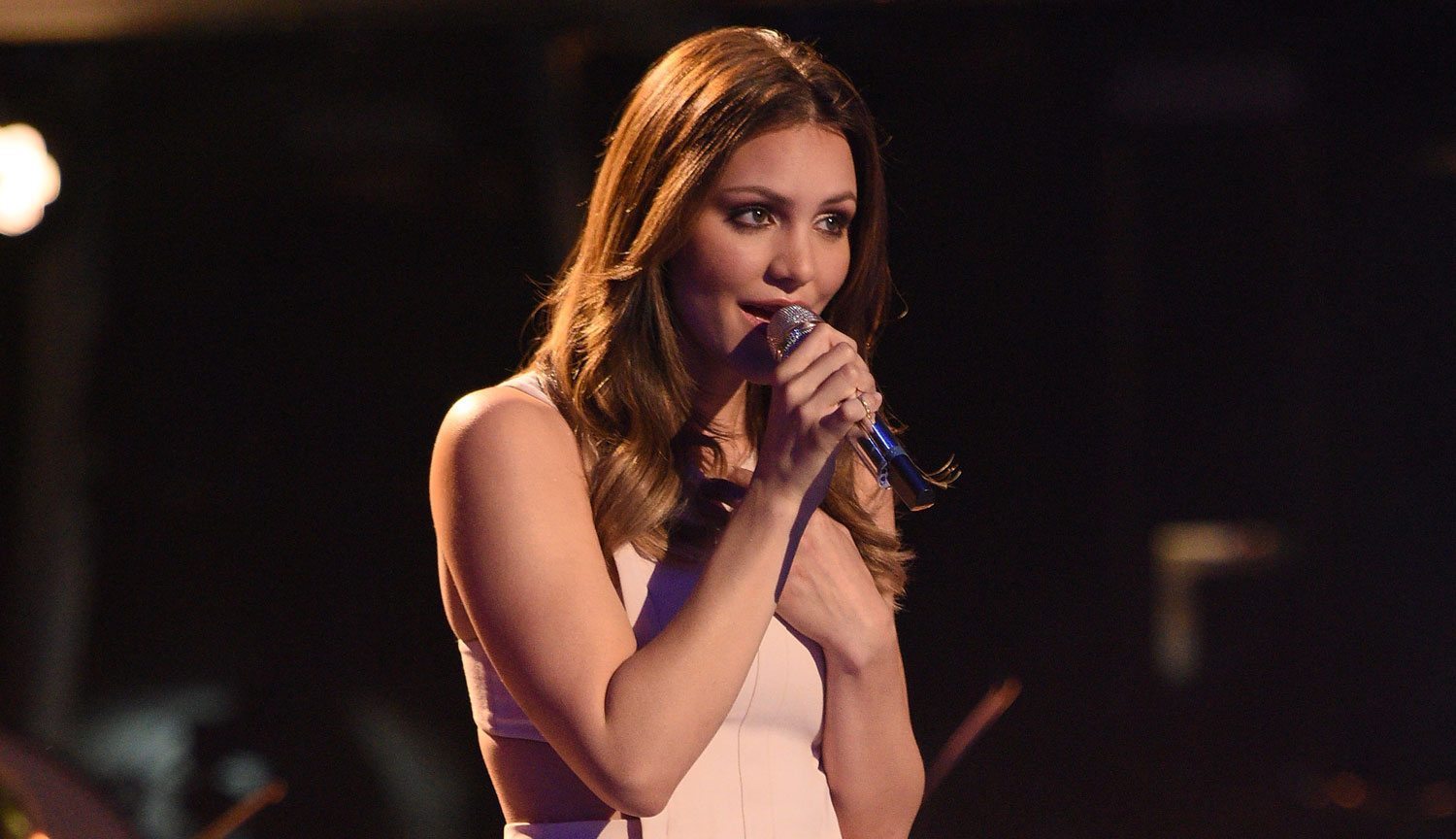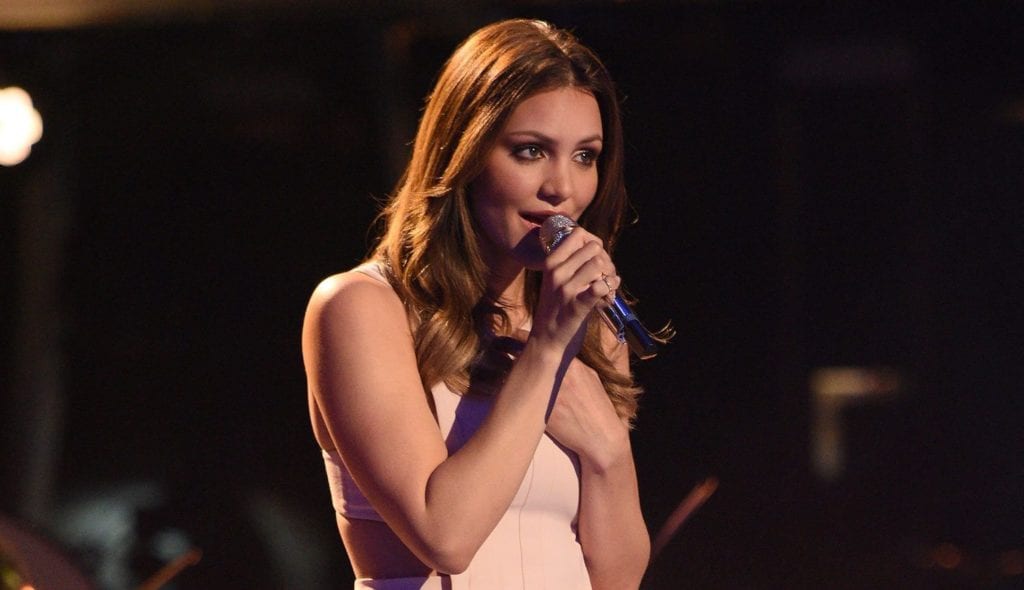 McPhee simultaneously launched an acting career while working on her music. Her debut studio album debuted at #2 on the Billboard 200. Her fourth studio album "Hysteria" was released in 2015. In 2008, she became a spokesperson for Neutrogena. She has starred in films like "Shark Night 3D," (2011) "You May Not Kiss the Bride" (2011) and "In My Dreams" (2014). Her TV films include "Smash" and a lead role in "Scorpion" which premiered in 2014. For the former, she earned $40,00 per episode and starred in 32 episodes.
6. Chris Daughtry
Season 5, 2006: 4th Place
Genre: Alternative/Hard Rock
Net Worth: $10 million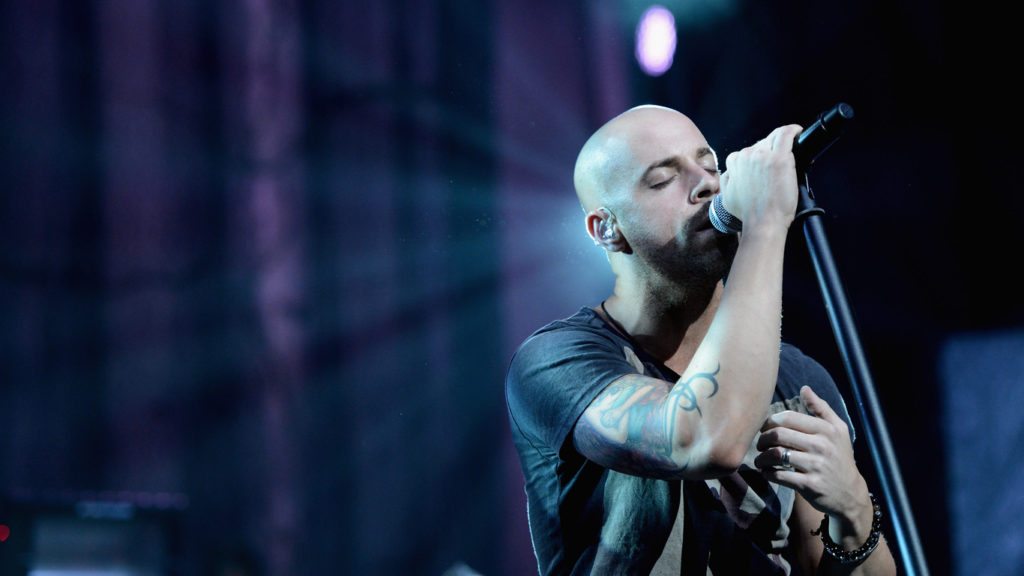 After his elimination, Chris signed with RCA Records and formed his self-titled band "Daughtry". Their debut self-titled album sold over 1 million copies in 5 weeks becoming the fastest-selling album in Soundscan history. The album has since sold over 4 million copies to become their best-selling album. They earned a Grammy nomination for the album. Daughtry is the third highest-selling American Idol alum behind Clarkson and Underwood. As of 2017, the band has released 4 studio albums. Daughtry makes most of his money from touring. In 2015 his band played 91 shows which contributed hugely to the $6 million paycheck they earned that year. Daughtry is married with 4 kids and lives in North Carolina with his family.
5. Jordin Sparks
Season 5, 2006: Winner
Genre: RnB, Pop
Net Worth: $10 million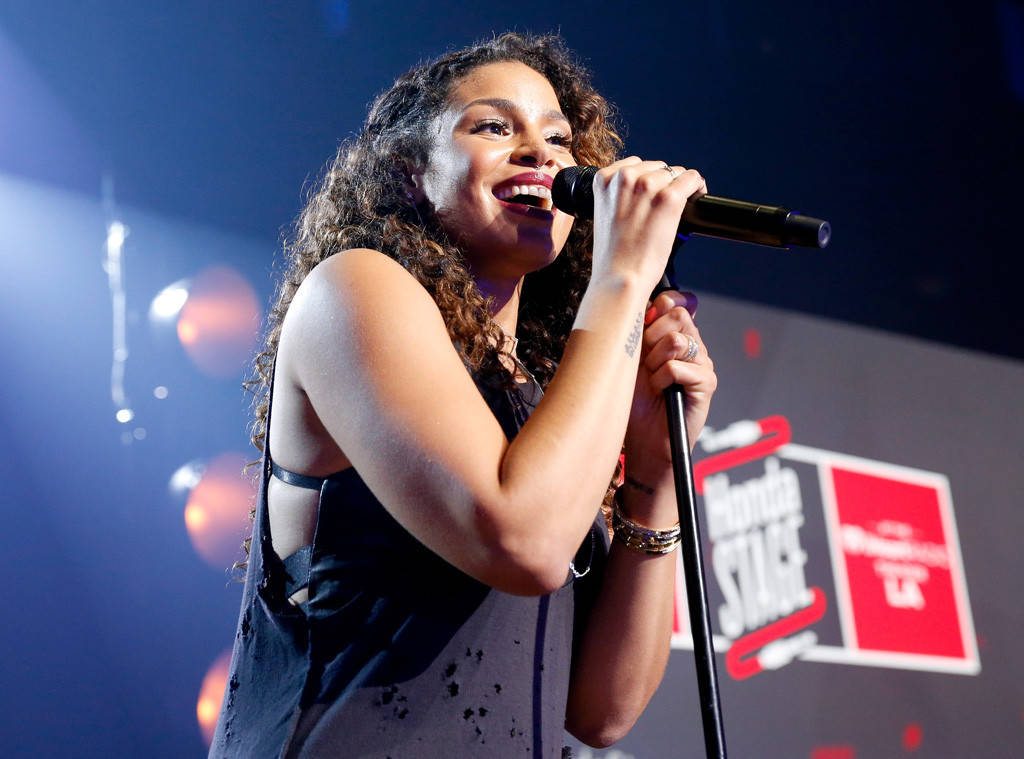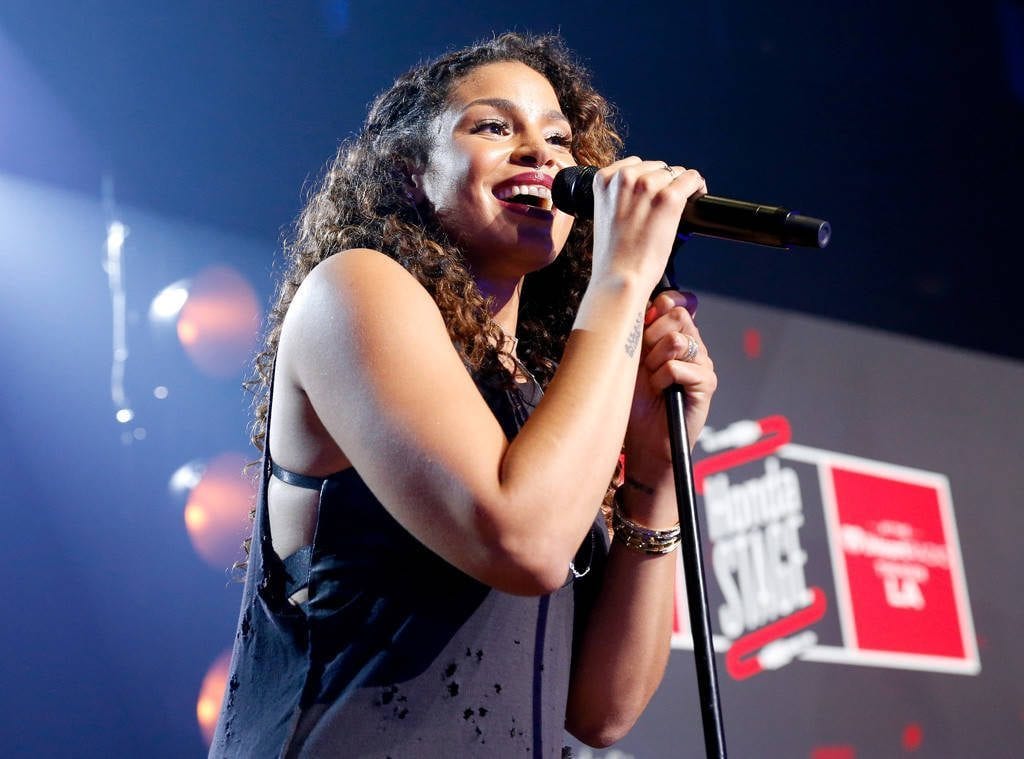 Sparks won the Idols at the age of 17, becoming the youngest winner in the show's history. Her debut self-titled album sold over 2 million copies. It included the hit single "No Air" which featured fellow RnB singer Chris Brown and sold over 3 million copies to become the 3rd highest-selling single by an Idol alum. The song earned her a Grammy nomination for Best Pop Collaboration with Vocals.
Her sophomore album "Battlefield" (2009) spawned a titular hit single. She began her acting career in 2009. Sparks has appeared in Broadway productions and TV shows like "The Suite Life on Deck." She made her feature film debut in the 2012 film "Sparkle." After a 5-year hiatus, Sparks returned to music with the album "Right Here Right Now" (2015) which received generally positive reviews. Sparks has endorsed a number of brands and has launched a successful perfume and clothing line.
4. Adam Lambert
Season 8, 2009: Runner-up
Genre: Pop Rock
Net Worth: $16 million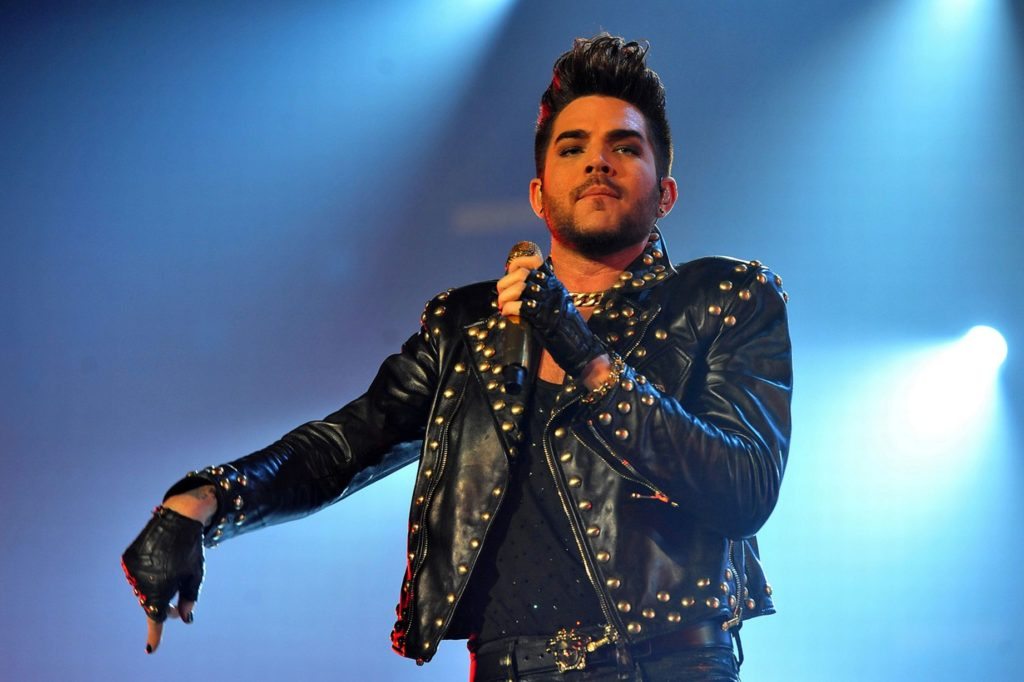 Adam Lambert post-Idol debut album "For Your Entertainment" spawned the Grammy-nominated single "Whataya Want from Me." His follow-up album "Trespassing" debuted at #1 on the Billboard 200 making him the first openly gay artist with a #1 album. He has sold over 3 million albums worldwide. In addition to his solo career, Lambert is the lead singer of the band Queen + Adam Lambert. Thanks to a highly successful touring with the band, Lambert earned $10 million in 2015 to become the highest-earning American Idol Alum of the year. Adam reportedly has his voice insured for $48 million.
3. Jennifer Hudson
Season 3, 2004: 7th Place
Genre: RnB, Soul
Net Worth: $20 million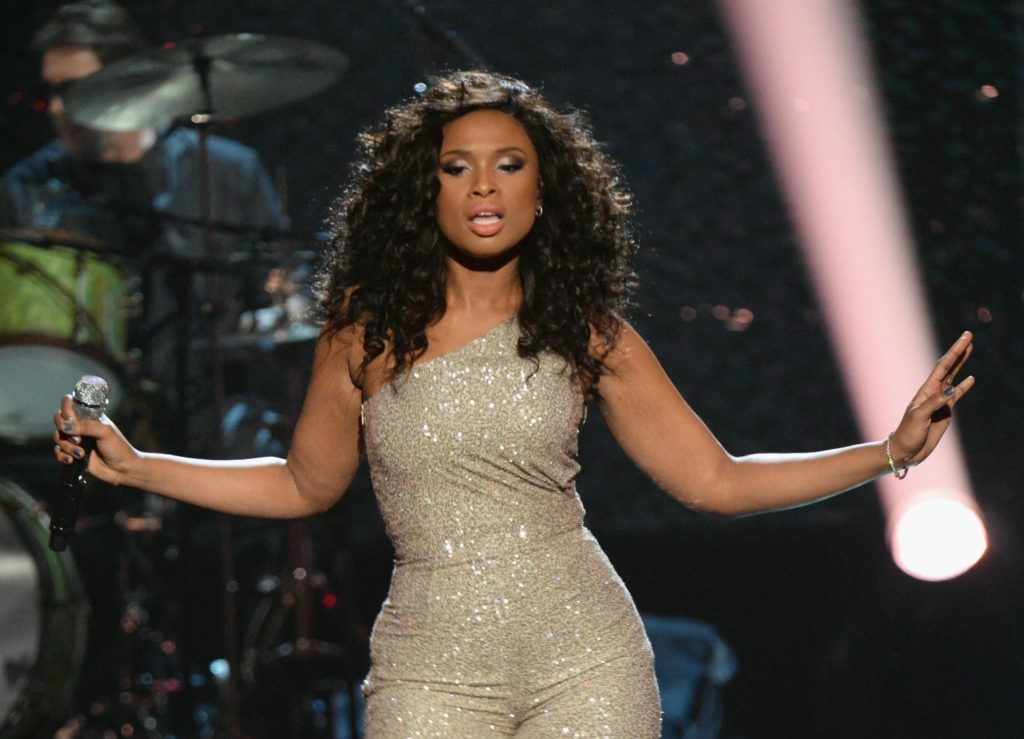 J Hud's elimination, like Pia Toscano's, left Americans in shock as she was perceived as the potential winner of the season. However, after elimination, Hud went on to prove her skills. She successfully auditioned for a lead role in the 2006 film "Dreamgirls" which also starred Beyonce, Jamie Foxx and Eddie Murphy. The movie was a massive hit earning Hudson a whopping 29 Awards for her role including a BAFTA, Oscar, and Golden Globe Award for Best Supporting Actress.
Her movie star status created much anticipation for her debut studio album which was released in 2008. The album which went on to sell over 1 million copies worldwide brought Jennifer her first Grammy Award for Best R&B Album of The Year. Hudson's music and acting career continue to thrive. She also banks from the proceeds of her own clothing line and endorses Weight Watchers. She became a coach on the music talent show "The Voice UK" in 2017.
2. Kelly Clarkson
Season 1, 2002: Winner
Genre: Pop
Net Worth: $30 million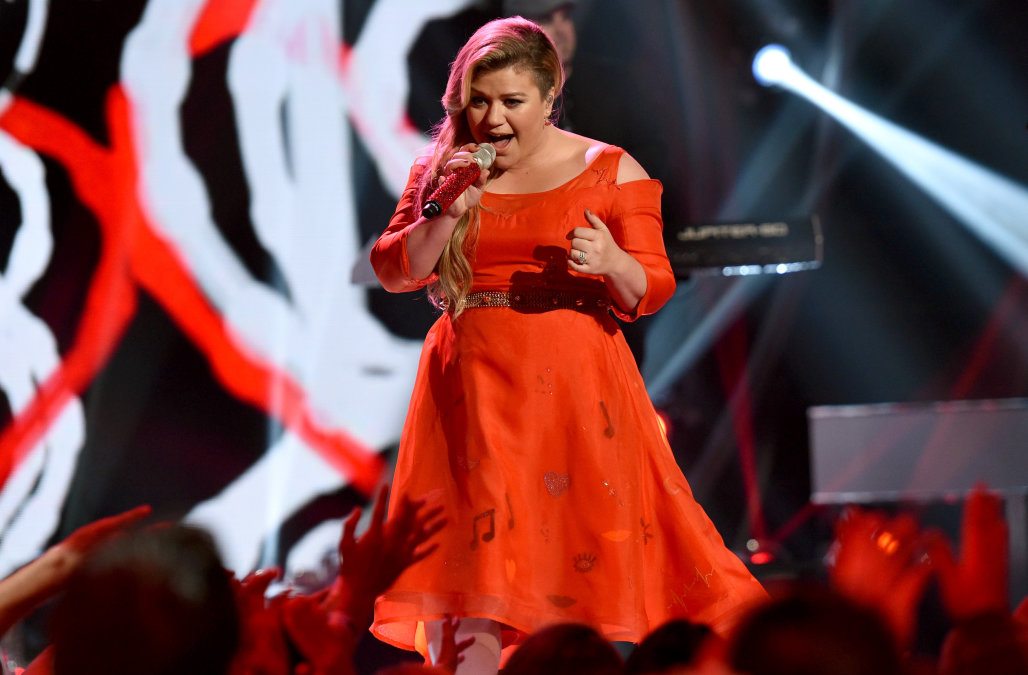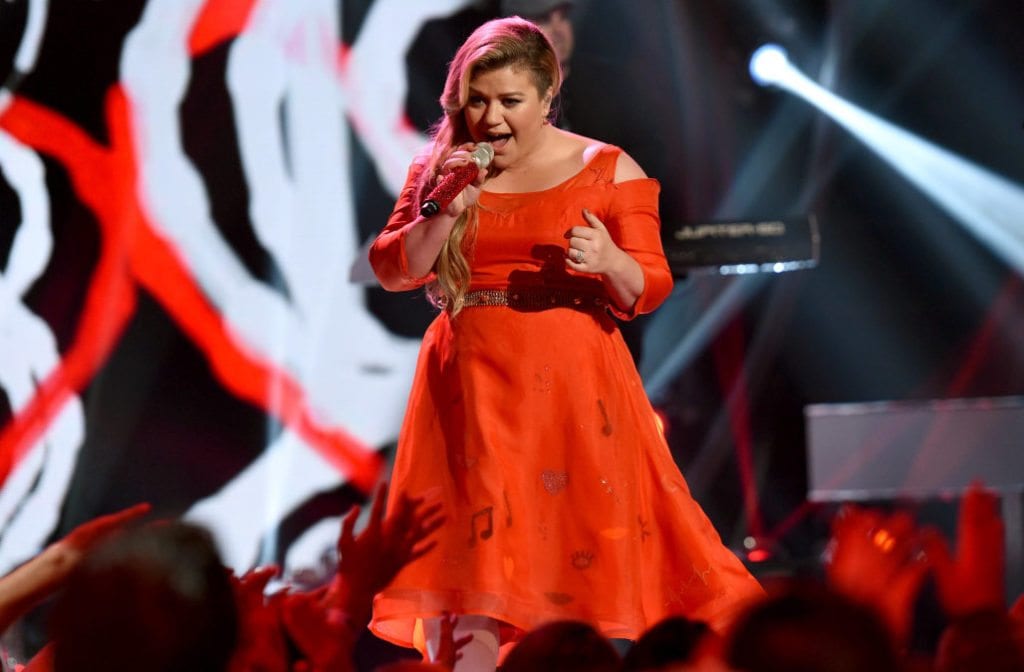 The Original American Idol broke a 38-year record set by The Beatles when her debut single "A Moment Like This" made the biggest leap in Billboard history from #52 to #1. Her debut album "Thankful" (2003) has sold over 4.5 million copies. Her first tour "Independent Tour" grossed over $10 million from 31 shows. Her sophomore album "Breakaway" was even a bigger success, selling over 15 million copies.
Clarkson broke the same Billboard record again in 2007 when her single "My Life Would Suck Without You" made the leap from #97 to the top spot. Clarkson has sold over 25 million albums worldwide. She has also enjoyed success as an author with a deal with HarperCollins. Her accolades include; 2 Academy of Country Music Awards, 3 Grammy Awards, 3 MTV Video Music Awards, 4 American Music Awards and 12 Billboard Music Awards.
1. Carrie Underwood
Season 4, 2005: Winner
Genre: Country, Pop
Net Worth: $80 million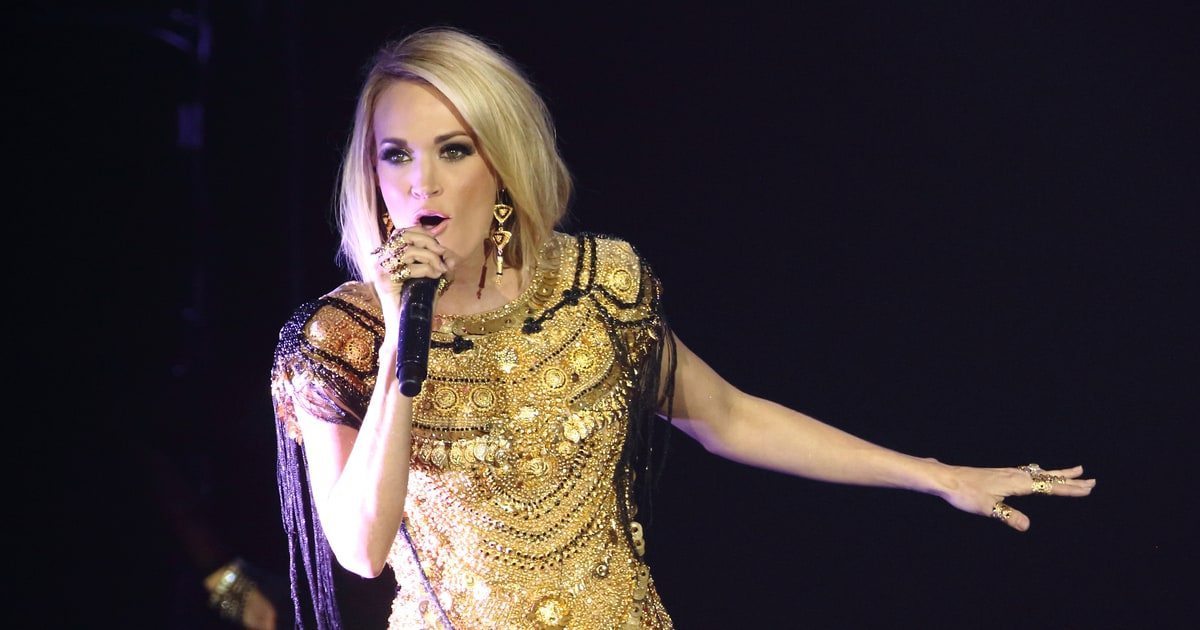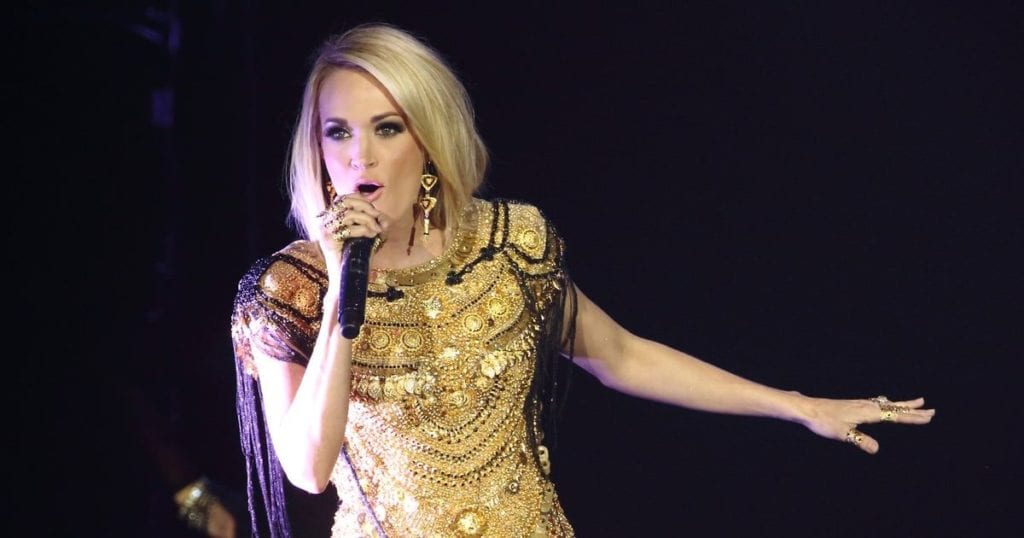 Carrie Underwood is the richest American Idol alum of all time with a net worth of $80 million. The year following her American Idol victory, Underwood earned $7 million thanks to her platinum-selling debut single "Inside Your Heaven" and her multi-platinum-selling debut album "Some Hearts." Underwood has sold over 65 million albums worldwide. She has earned an estimated $150 million from her career between 2005 and 2016. Her most successful year, per Forbes list, was in 2013 when she earned $31 million pretax from all her endeavours. She supports her music career with an Olay endorsement, as well as a clothing line.