Have you been watching the reality TV Show, Alaskan Bush People on Discovery Channel recently? If you have, then you should be familiar with Merry Christmas Kathryn Raindrop Brown. She is more popularly known as Rain Brown or Rainy Brown and also nicknamed Bush Barbie. Rain Brown is the youngest of the ten-member Brown family which is the center-piece of the reality series – Alaskan Bush People.
Until recently, Rain Brown has been living on the Alaskan Chicagof Island with her family. That is what earned them the opportunity to feature in the series in the first place. As Rain Brown and her family is being brought to the limelight, here are a lot that you need to know about the teenage Alaskan 'bush' girl. How old is she? What is her net worth? What about her family? Why is the cast of Alaskan Bush People composed of members of the Brown family only? Lastly, where is Rain Brown right now? These and more, are the questions we are going to be answering here.
Biography (Age)
Rain Brown was born to father, Billy Bryan Brown, and mother, Ami Brown, in the early hours of November 23, 2002. She was born and raised onboard a fishing boat on the Chicagof Island in Alaska. Rain has never attended any formal school as her mom home-schools her just as she had done the rest of Rain Brown's six siblings.
Rain Brown's Family Life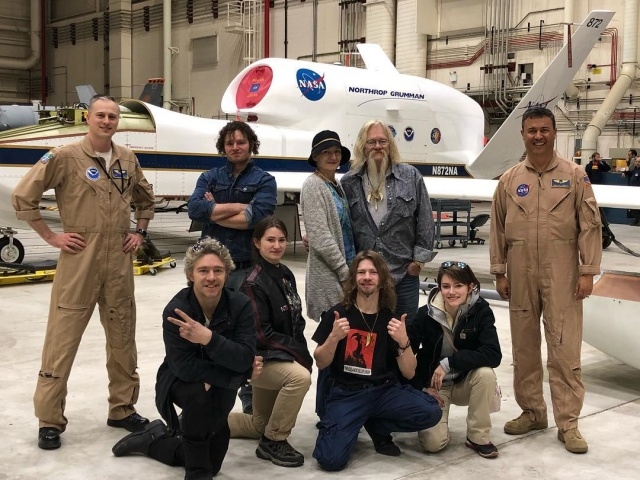 Since May 6, 2014, when Alaskan Bush People premiered, Rain Brown and the rest of her family, have been in the spotlight. They are being used to express the daily lives and challenges of real people living on the Alaskan hinterlands.
But, how has Rain Brown's family come to settle in Alaska in the first place? How come they are the only family being featured on this Discovery Channel series? Rain Brown's family came to settle in Alaska almost twenty years before Rain herself was born. That was 1983. Before then, Rain Brown's parents lived in Texas where they met and married each other in 1979. Her mother, Ami, was not the first wife her father ever married though. Before Ami, Billy once married a woman and they had two daughters, one of whom is named Twila. Rain Brown's half-sister Twila has also featured in an episode of Alaskan Bush People.
Besides Rain Brown and her parents, here are the rest of the Brown family that are starring in Alaskan Bush People – Matt is the first child of the family, and Bam (or Bam Bam) is the second. Bam is dating a girl named Alli Kagan. The third child of Browns is Bear Brown who may well be crowned the chief hunter of the family for his excellent skills while hunting. There is also Gabe Brown, the fourth in the line of birth. Following on the heels of Gabe is Noah. Noah Brown married Rhain Alicia in August 2018. Finally, we have Rain Brown's elder sister Snowbird Brown. Snowbird is the second to the last but the first daughter of the family. Although a girl, Snowbird seems to be the most skillful hunter of the family after Bear. As you already know, Rain Brown is the last child and second daughter in the family.
Alaskan Bush People is a self-published autobiography of Rain Brown's father Billy, which was transformed into a movie. This is obviously why it is only the Brown family members who are starring in it – since it's their story.
Also read: Andy Bassich Wife, Wiki, and Divorce from Kate Rorke Bassich
Where Is Rain Brown Now?
As a result of economic difficulty, the Brown family lived on a fishing boat in self-styled 'Browntown' on Chicagof Island in Alaska and stayed there for decades. But recently, they have relocated to a 435-acre property in Washington State. Apparently, the pay they have earned from starring in Alaskan Bush People has raised their standard enough to get away from the harsh climates of Alaska to high-brow Washington. That may be true but it is not the whole truth. They were actually forced to relocate because the mother and wife of the family, Ami, was diagnosed with lung cancer in recent years and needed a better environment to help her medical condition. Rain Brown now lives on the North Cascade Mountains of Washington with her family.
Rain Brown Net Worth?
Information about Rain Brown's net worth is scanty. This is probably because she may still be considered too young by her conservative family to have such records publicized. However, certain media reports by late 2018 have it that rain Brown is worth $20,000.