The NBA has a rich history and over the years we've seen our fair share of great players come and go, but which in the game's history stand out above the rest? The truth is, given the number of phenomenal basketball players who've passed through the NBA, figuring out the greatest of them all may be impossible.  This is because the eras are different and it definitely should reflect in rankings. That said, we've managed to come up with something similar: A comprehensive list of 20 most popular and greatest basketball players ever.
When we talk of current NBA players that are winning millions of hearts with their skills, we then expect to see the likes of Giannis Antetokounmpo, Kawhi Leonard and LeBron James topping the list but do any of these current NBA stars make the cut on our list of the greatest and most popular? Let's find out.
Top NBA Players of All Time
 20. Walt Frazier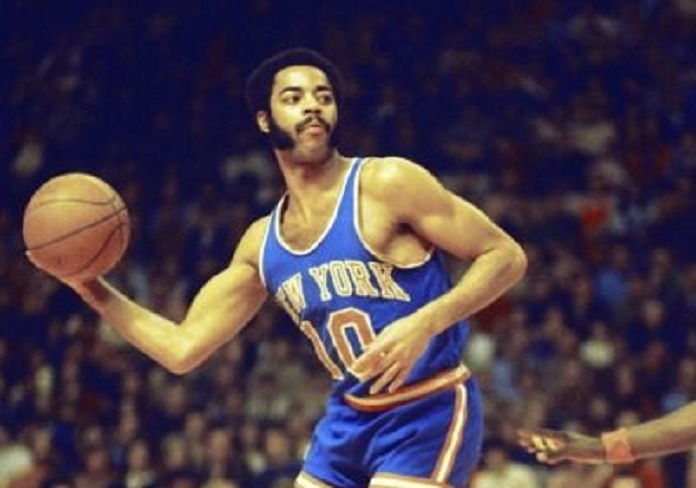 Known as one of the leaders of the New York Knicks teams to win NBA championships in the 1960s and '70s, Walt Frazier was a strong scoring point guard during his time. He was a seven-time all-star and a two-time NBA title winner. He shot 49% in his career and averaged nearly two steals per game. His time with the Knicks was part of a bright spot for the franchise. Through his possession of exceptional peripheral vision and quick hands, Frazier's role offered them a core piece for about an entire decade.
18. Charles Barkley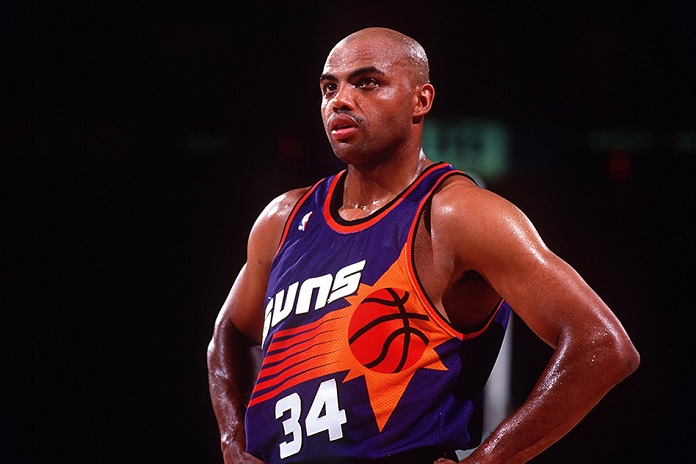 Charles was known for bringing vitality, attitude, and a host of skills to professional basketball, and he did well to establish himself as the NBA's most dominant power forwards using his strength and aggressiveness. He had the ability to create plays, defend, and score games which is why he was able to become an eleven-time NBA All-Star, NBA rebounding leader, and the NBA's Most Valuable Player.
17. Moses Malone
Also one of the greatest players in the history of the NBA, Malone was a tireless and physical player who led the NBA in rebounding six times, including a then-record five straight seasons. Also nicknamed the "Chairman of the Boards" for his rebounding prowess, Malone was a five-time All-Star in six seasons with the Rockets. He scored 27,409 points in his career, the ninth-most in the NBA. He also came second in free throw attempts (11,090) and free throws made (8,531), only after Karl Malone.
Malone was recognised as the best player in the NBA, better than Julius Erving and Abdul Jabbar from 1979 to 1983, and in those years, he was known for winning three NBA MVP awards, four rebounding titles, one NBA Championship and one NBA Finals MVP.
16. Julius Erving
"The Doctor" or "Dr. J" is perhaps the greatest player ever to suit up for the Philadelphia 76ers. He made his reputation as a scorer and high-flyer as he spent entire NBA career with Philly, going down as possibly the greatest 76er of all-time. He is known for shooting over 50% in his career and averaging over 20 points per game in his all but two seasons in the NBA. He was a fantastic playmaker and an all-around player as well. Many consider him a talented player and one of the game's best dunkers in the history of the NBA. He won the league's Most Valuable Player award in 1981.
15. Karl Malone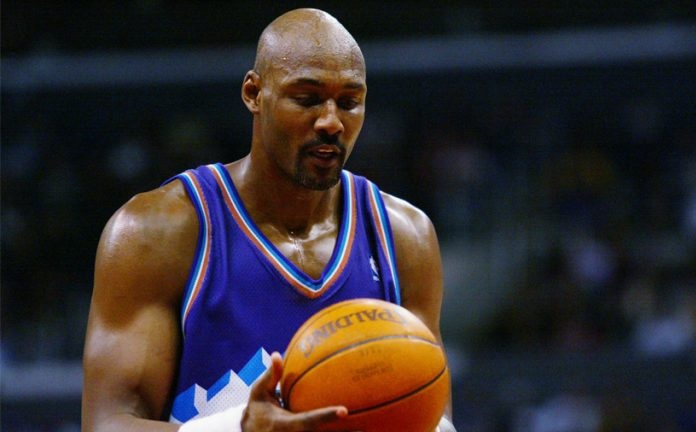 Nicknamed "the Mailman" Marlon is noted as one of the greatest athletes to never win a championship. The 14-time All-Star was, however, named the NBA's Most Valuable Player twice in his career and also earned All-NBA First Team honours for an astounding eleven seasons starting in 1989. Marlon spent his first 18 seasons in the National Basketball Association with the Utah Jazz after which he joined the Lakers before his retirement in 2005. With 36,928 career points scored, he ranked second all-time in NBA history behind Kareem Abdul-Jabbar
14. Scottie Pippen
Another great basketball player who was tremendous on both sides of the ball. The two-time inductee into the Naismith Memorial Basketball Hall of Fame. Pippen will always be remembered for his role in the 1992 U.S. Olympic "Dream Team" which beat its opponents by an average of 44 points, as well as his role as a key figure in the 1996 Olympic team.
Emerging from Michael Jordan's shadow, Pippen played 17 seasons in the National Basketball Association and was recognized for his defensive talents, he was named eight times to the NBA All-Defensive First Team. Pippen won gold medals at the 1992 and 1996 Olympic Games, the first coming as a member of the original Dream Team. He also won a total of six NBA championships with the Chicago Bulls.
14. Kevin Durant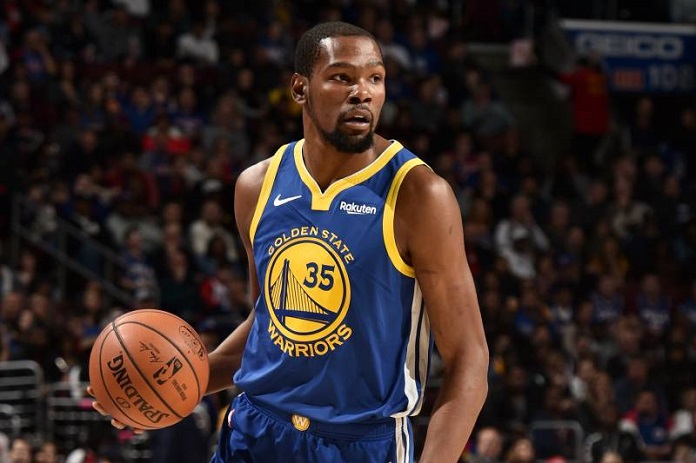 Also popular as one of who, perhaps formed NBA's most egregious superteam, Durant may as well be the most complete and talented scorer in the history of basketball. He has a blistering shooting percentage of 61.3 and his 27.02 points per game reportedly rank sixth all-time. One of his best playing seasons remains the 2016-17 season, where he helped the Golden State Warriors advance to the Finals wherein he was the team's top scorer at every game, averaging 35.2 points, 8.4 rebounds, and 5.4 assists. His reward, an award for Finals Most Valuable Player. Truly, he is a versatile scorer. It is therefore not surprising to see Durant having several awards including two NBA champion, two Finals MVPs in addition to ten NBA All-Star, and 4× NBA scoring champion.
13. Shaquille O'Neal


Best known for leading the Los Angeles Lakers to three consecutive NBA Championships in the early 2000s and winning three Finals MVPs in the process, O'Neal is undoubtedly one of the most dominant players of all-time. He made his presence felt in six NBA teams namely Orlando Magic (1992–1996), Los Angeles Lakers (1996–2004), Miami Heat (2004–2008), Phoenix Suns (2008–2009), Cleveland Cavaliers  (2009–2010) and the Boston Celtics. Luckily, he was able to make it as a 15-time all-star, and four-time NBA Champion. Although he kinda fizzled out a little bit later in his career, his time with the Miami Heat not only restored him to the picture but it also brought the Heat a ring.
12. Jerry West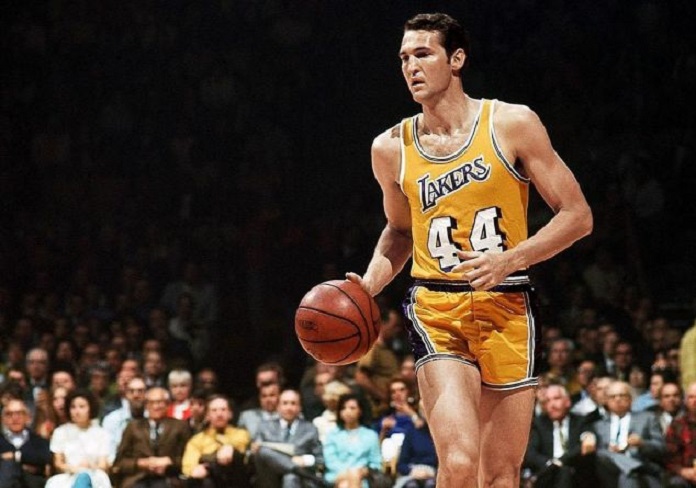 Ever wondered who it is that was used as the logo of the league? well, it is non-other than Jerry West. He was one of the most popular players in the NBA in 1969 and he was famous for winning one championship with the Lakers during his time in Los Angeles. A volume shooter, with a career 47% field goal percentage, Jerry was a 14-time all-star and a scoring champion in the 1969-70 season. He played over ten seasons with the Lakers, and the only season he scored under 20 points per game was in his rookie season.
11. Hakeem Olajuwon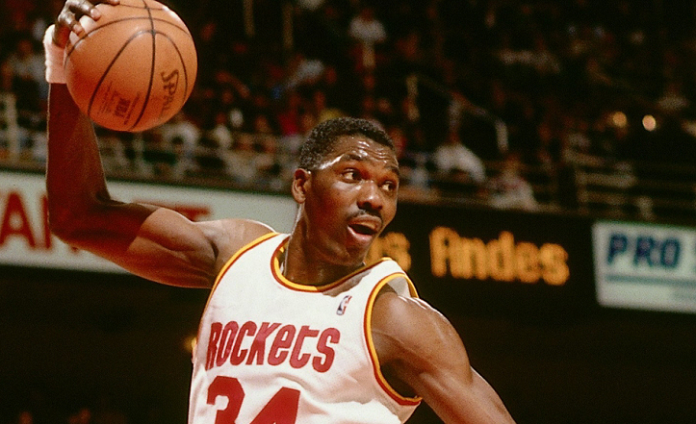 Having dominated his way to nine All-Defensive teams, Hakeem Olajuwon was one of the ferocious players on both sides of the ball. He was a three-time block champion, a two-time Defensive Player of the Year, and was the Finals MVP who played out his career with Houston until his last season where he landed with Toronto.
Although he had a kind of odd career, he also managed to win two rings before his time was up. Perhaps, if he played today, he'd give LeBron a run for his position as the best player in the game.
10. Kobe Bryant
Ranking third on the all-time scoring list, and 15th in steals, Kobe is always compared to Jordan because they almost have a similar style of play. The Lakers player was one of the tallest in the game and the fact that he was a bit selfish made him outshine other stars in the same team such as Elgin Baylor, Jerry West, and Shaq. Kobe is a two-time scoring champion whose best seasons were the 2005 and 2006 seasons where he averaged over 30 points per game. Even after his death on January 26, 2020, Kobe remains our all-timer ranking tenth on our list of Most Popular And The Greatest Basketball Players Ever.
9. Oscar Robertson
When you search for the greatest assist men in the game of basketball, then you look for non-other than Oscar Robertson himself. Robertson is a 12-time all-star and the 1961-62 season was one of his memorable seasons as he averaged a triple-double that season. There is no other player that has ever achieved that; he posted 11.4 assists, 12.5 rebounds, and a total of 30.8 points. Robertson's talent was undeniable despite the fact he only won one title.
8. Bill Russell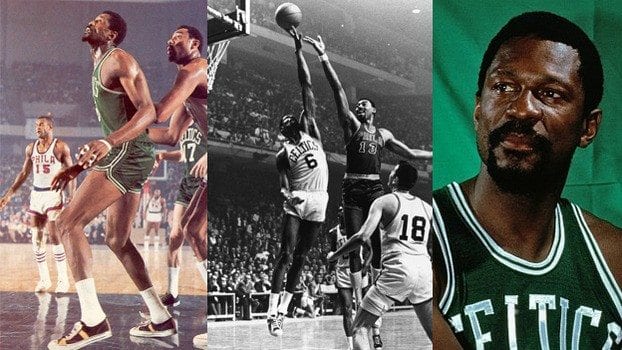 Russell played in a team full of stars like Bill Harman, Bob Cousy, Sam Jones, and John Havlicek but he always came out as the most outstanding player. Some critics argue that Russell was just an average offensive player but winning 11 NBA tittles is not a mean achievement. As an excellent rebounder averaging 22.5 per game, Russell only shot 56.1 percent from the free-throw line and 44 percent from the field but he is always elevated based on rings.
Russell is only one of just two NBA players to have grabbed more than 50 rebounds in a game and even when he was never the focal point of the Celtics' offense, he did score 14,522 career points and provided effective passing.
7. Tim Duncan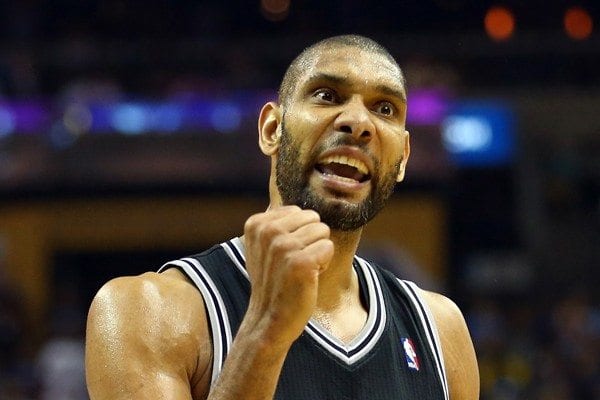 Nicknamed "The Big Fundamental", Duncan was no doubt one of the most sound players of all time. He is regarded as one of the best team players in NBA history but is still one of the most underrated players ever. Tim won four NBA titles in his career and is a 14-time honoree on the NBA's all-defense team. He was a good offensive player averaging 20 points per game.
6. Larry Bird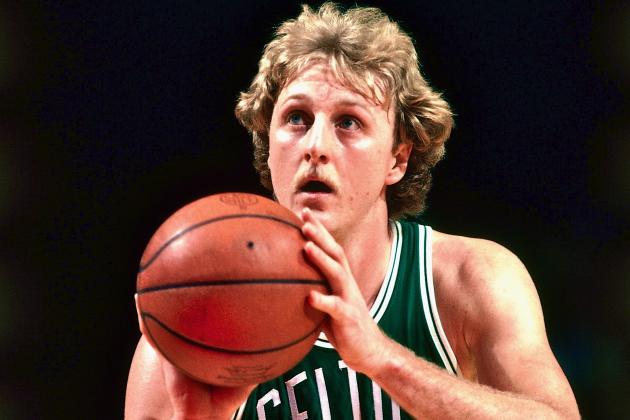 One of the most iconic players Boston Celtics ever had, "Larry Legend" was a well-rounded player although he was always seen as a shooter. He is a winner of three MVPs and three NBA titles which is quite an achievement. He averaged 6.3 assists, 10 rebounds, and 20.3 points per game which is a clear indication that he was a very versatile and all-round player.
5. Kareem Abdul-Jabbar
Kareem is NBA's all-time leader when it comes to All-Star games, MVPs, and total points. His impressive statistics is one of the reasons why he can not miss on this list. He racked up 19 All-Star games, six MVPs, and a total of 38,387 points in his successful career. Kareem played 20 impressive seasons and is considered one of the most effective and famous NBA players in history.
4. Magic Johnson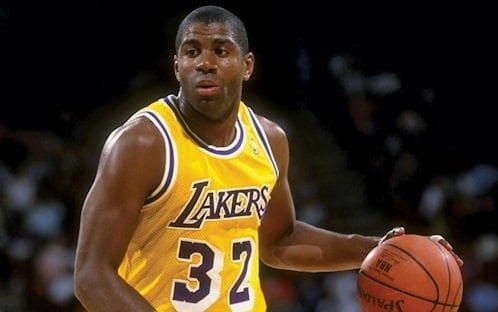 This is a player that made everybody around him better and it was always fun to watch him showcase his unmatched passing ability with a dazzling smile. He averaged 52 percent shots from the field, seven rebounds, 11 assists, and 20 points per game in his playing days. Johnson's career achievements include three NBA MVP Awards, nine NBA Finals appearances, twelve All-Star games, and ten All-NBA First and Second Team nominations. He is one of the few players that took the NBA to the next level.
3. Wilt Chamberlain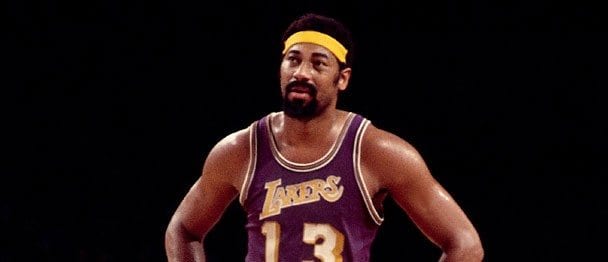 Chamberlain was always a beast during his playing days and occupies the 3rd spot on this list because of his impressive statistics. There was a season that Chamberlain averaged 25.7 boards and 50.4 points which were quite impressive. Chamberlain won two NBA titles, 11 rebounding titles, and seven straight scoring titles. He always averaged 22.9 rebounds and 30.1 points per game.
2. Michael Jordan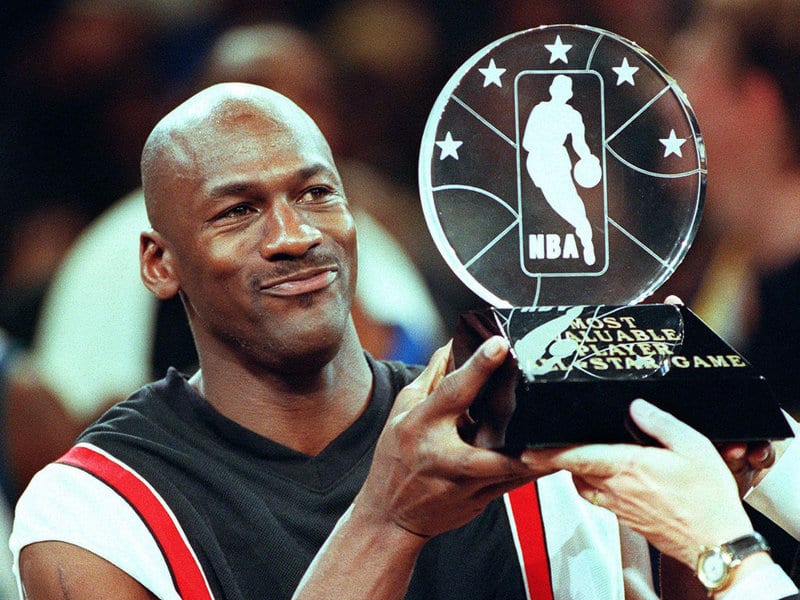 Jordan is the most insanely talented and driven players in NBA history and was always aided by the hype machine known as Nike. He was a ten-time scoring champ, he won six NBA titles with Chicago and five MVPs but pundits and fans believe that he would have won more. Michael is among the few players who brought some life to the NBA and made the league more popular across the world. His 30.1 points per game is also the NBA's highest career scoring average.
1. LeBron James
James is a perfect mix of wit and magic with four MVPs and two titles to his name. He's always had an impressive work ethic and his physical presence is always something to behold and that is why he is largely considered the best player to ever set foot on a court.
Of course, there is no player that matches his physicality and endurance. At just 22 years of age, James almost single-handedly took an overmatched Cleveland Cavaliers squad to the 2007 NBA finals. He averages 7 assists, 7 rebounds and 28 points per game which is quite impressive, no wonder he's called King James.