Pitbull is an American rapper and record producer. Here's a look at Pitbull's rise to fame, wealth and other interesting facts you need to know.
Pitbull Biography – How He Rose To Stardom
Pitbull was born Armando Christian Pérez on January 15, 1981, in Miami, Florida. He started showing tendencies towards poetry at the age of 3 when he could recite Cuba's national hero and poet, José Martí's works in Spanish. While attending Miami Coral Park High School, Pitbull began to focus more on rap.
Pitbull's music career began when he met rapper Lil John in Miami who featured him in his 2002 album "Kings of Crunk". Pitbull released several mixtapes which comprised mostly of remixes of songs by popular rappers. One of his songs "Oye" was featured as a soundtrack on the second instalment of the Fast and Furious movie series – 2 Fast 2 Furious (2003).
In 2004, Pitbull released his debut album M.I.A.M.I. (Money Is A Major Issue). The album peaked at #32 on the Billboard Hot 100 with "Culo" as its lead single. Produced by Lil John and the Diaz Brothers, other singles included "Toma", and "That's Nasty".
Major Music Breakthrough, Awards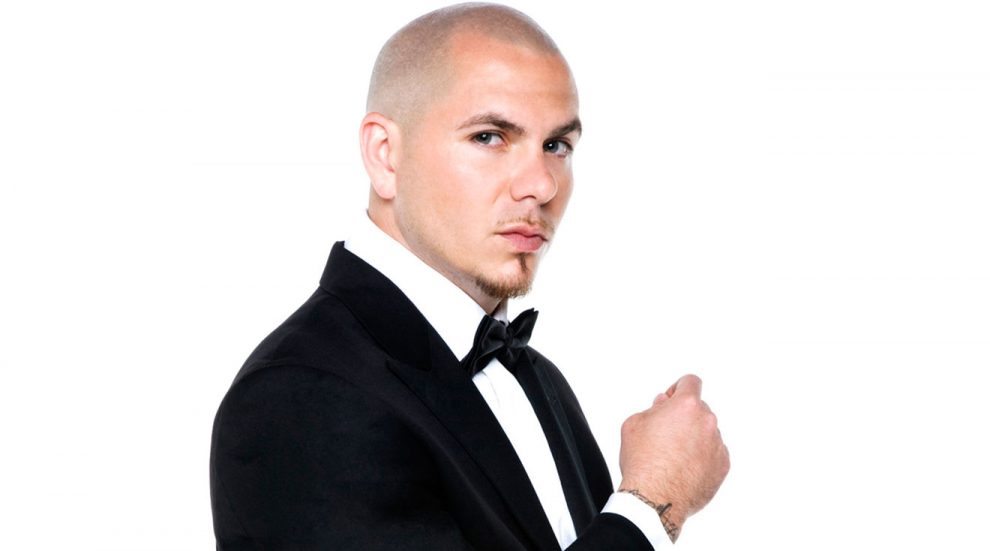 After releasing two other albums, (El Mariel-2006 and The Boatlift- 2007), Pitbull gained worldwide prominence with the single "I Know You Want Me". The single which was part of his fourth studio album Rebelution (2009) peaked at #2 on the Billboard Hot 100. Another successful single from the album was "Hotel Room Service". Rebelution sold over 7.5 million copies worldwide.
His fifth studio album, Planet Pit (2011) brought him more fame and success with the Billboard-topping single "Give Me Everything" which featured Ne-Yo. Another successful single from the album was "International Love" which featured Chris Brown. Before the release of the album, Pitbull was featured on J-Lo's single "On the Floor" which was a massive hit.
Pitbull's single "Back in Time" from his seventh studio album "Global Warming" was used as the lead soundtrack for Men In Black 3, making it the first non-Will-Smith song to be used as such.
The rapper has a number of accolades to show for his successful music career including 7 American Music Awards, 5 Billboard Music Awards (and another 7 from the Latin version), 3 MTV Video Music Awards, 2 Grammy awards and counting.
See Also: Usher Net Worth, Wife, Age, Wiki, Is Usher Married?
Does Pitbull Have A Girlfriend or Is He Married To A Wife With Kids?
As far as is known, the latina rapper is not married but has fathered two known children. While his handsome son's mother is still unknown; his first daughter, Destiny Pérez was with his ex-girlfriend, Barbara Alba before they separated in 2011.
Several platforms have reported that the rapper has other children from another mystery mother and some have even given the name of one of the children as "Amia" but this cannot be confirmed by this platform as the rapper has not in any way confirmed the report. His known kids are Destiny Pérez and Bryce Pérez who was born March 5, 2003.
Net Worth – Endorsements and Business
Pitbull's popularity has made him a sought-after candidate for endorsement by top brands. He is the spokesperson for Voli Vodka as well as its majority stakeholder. Among his other endorsements are Dr Pepper, Bud Light, Kodak, and Playboy.
Pitbull owns a fragrance line, Pitbull Man and Pitbull Woman which he launched in 2013. It retails at $30 per 1 oz bottle. In 2015, Pitbull launched his Pitbull's Globalization Radio channel on Sirius XM Radio. In 2005, he collaborated with Diddy to found Latino music focused label "Bad Boy Latino", a subsidiary of Diddy's Bad Boy Records. Pitbull helms the A&R division of the label.
Like most rappers and musicians, Pitbull has made a number of cameo appearances on TV shows including Dancing With The Stars (2012) and Empire (S2E04, 2015). His net worth is estimated to be around $65 million.
Pitbull Facts, Height, Body Measurements
Pitbull Quick Facts
Full Name:
Armando Christian Pérez
Stage/Nickname:
Pitbull, Mr Worldwide
Parents:
Armando Perez (Father), Alysha Acosta (Mother)
Siblings: 
Jennifer Betances (Sister)
Birthdate:
January 15, 1981
Star Sign:
Capricorn
Birthplace: 
Miami, Florida, USA
Ethnicity:
Cuban
Languages: 
English, Spanish
Occupation: 
Rapper
Debut Album:
M.I.A.M.I. (Money Is A Major Issue)
Hair Colour:
Bald
Eye Colour: 
Blue
Shoe Size:
10 (US)
Spouse:
Not Married
Children (Known):
Destiny Pérez, Bryce Pérez
Favourite Food: 
Cuban
Favourite Look: 
Black Suit with Dark Glasses
The sensational singer is a charmer anytime, any day. He engages in fitness workouts to maintain his physique and athletic build which is one every woman would wish for in her man. His body measurements are 41-14-33 inches (chest-biceps-waist) and, his height is measured at 5 feet 9 inches (175 cm). The rapper weighs 73 kg (161 pounds).

Fact Check: We strive for accuracy and fairness. If you see something that needs updating,