American rapper Armando Christian Pérez, better known by his stage name Pitbull is worth $90 million.
Pitbull was born to parents of Cuban descent and was raised solely by his mother after his parents separated when he was still very young. He graduated from Miami Coral Park High School and then started to focus totally on his rapping career. Pitbull was initially featured on Lil Jon's album, "King of Crunk" in 2002 and released a string of mixtapes being signed to Luke Records in 2001.
Even though everything is clean with him, it was reported that as a result of his environment, Pitbull learned to sell drugs and he did that for some time before leaving to get a more secure and legitimate future for himself.
The Sources of Pitbull's Worth
From his music, the artist has not only gotten fame, he has also made wealth. From his El Mariel album, which he sold close to 190,000 copies, Pitbull was able to make $190,000. His next album in 2007, Boatlift, sold 32,084 copies and made him $33,000. Rebelution was his next album and it came out in 2009. With the album, he was able to rake in $253,000 after selling 249,000 copies.
$480,000 was what he earned with his next album, Planet Pit which he released in 2011. The album sold 477,000 copies. It was followed in 2012 by Global Warming, which sold 355,000 copies landing $360,000 for the musician.
His subsequent works, Globalization (2014), and Dale (2015) also had good outings.
In promoting his different albums, the star has toured many parts of the world including North America (2013 and 2014), Hong Kong, and different other places with various musicians. This has also helped him in raising more cash.
During the 2014 World Cup in Brazil, he performed We Are One (Ole Ola) together with Jennifer Lopez and Claudia Leitte. The song was the theme song of the event.
Most people think his only source of income is from his music. While mostly true, the man also has a good number of investments. He is into fragrance business with his Pitbull Man and Pitbull woman which he has been running for over 3 years now.
The fragrance which sells for less than 10 dollars is found on Amazon, Walmart, and many other online stores. He began the fragrance with Jacavi Worldwide and Parlux Ltd in 2013.
There is also the aspect of sponsorship which also ensures that he gets some cash. He was a part of Koda's "So Kodak" campaign, and he was in a partnership with Dr Pepper soft drink for an endorsement campaign. There is also Bud Light line of beer that he has been involved in promoting.
More to these, the business-minded man has stakes in different companies including Miami Subs Pizza and Grill. He also owns the Pitbull's Globalization Radio.
See Also: Tory Lanez Biography – Albums and Songs, Family
Through his years so far as a musician, Pitbull has had 142 nominations for his works and 35 awards. He has a Grammy award as well as a nomination.
Pitbull is a proud father of two children but is expert in not disclosing his dating life to the public. So, as far as we can tell, Pitbull is still single. This celebrated rapper enjoys a net worth of $60 million as of now and is one of the richest rappers in the industry.
Pitbull's Popular Songs that Contributed to His Net Worth
A shining star in the rapping arena of American music industry, Pitbull is not the name unheard of to every music fan in the world. We know Pitbull in one way or other but he is mostly recognized as the artist who sang the official song of FIFA 2014.
Born as Armando Christian Perez in Miami, Florida on January 15th, 1981, he is known worldwide by his stage name, Pitbull, and has already released six albums and an EP till 2015. Pitbull is also majorly known for his extremely catchy and hit single "I Know You Want Me" that has become internationally popular since 2009.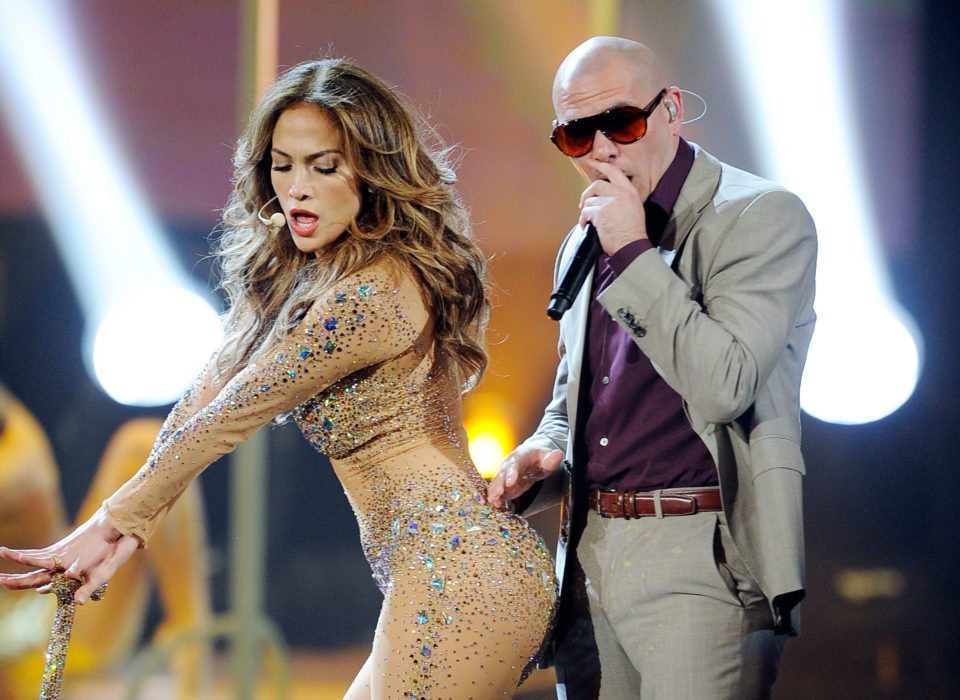 In 2004, the musician released his debut album, "M.I.A.M.I" with some singles from the album getting listed in Billboard 100, he found mediocre fame. But the real deal knocked him in 2009 when the single "I Know You Want Me", from his fourth album, "Rebelution" circulated everywhere.
Pitbull is most noted for his collaborations with major artists like Jennifer Lopez, Shakira, Usher, Diddy and many others. Apart from being a new highlight in the music industry, Pitbull is involved in many business ventures as he is the co-founder of Bad Boy Latino where he still serves as the label head.
Quick Facts about Pitbull
Full Name: Armando Christian Perez
Profession: Rapper, singer, producer, songwriter, composer
Height: 5ft 6 in
Weight: 77 kg
Ethnicity: Cuban
Nationality: American
Date of Birth: January 15, 1981
Place of Birth: Miami, Florida, USA
Education: Miami Coral Park High School
Marital status: Single
Astrological sign: Capricorn
Net Worth: $60 million