We vote for people we think have rare personalities as our leaders because they seem to have some sense of morals, values, respect and integrity which we will want our country to be known for.
But do they actually have the good attributes with no flaws? Well, maybe not, they are just like us. They have flaws, they make mistakes and do what we hardly expect from them.
However, some of the unexpected behaviours go without being noticed and sometimes they make a shocking appearance online. These 32 pictures of strange behaviours by some political leaders will make you realise that top world political leaders are just like you!
We Can't Stand Each Other, So Why Pretend?
Al Gore graced the launching of homeless children's centre but the visit turned out black after this photo made it online. Is this his own way of making a child laugh? Probably!
Come At Me Bro!

We know former U.S. President Bill Clinton and Barack Obama were playing golf here. But we clearly can't say what they were talking about. Probably Bill's sexual scandals!
Kate Middleton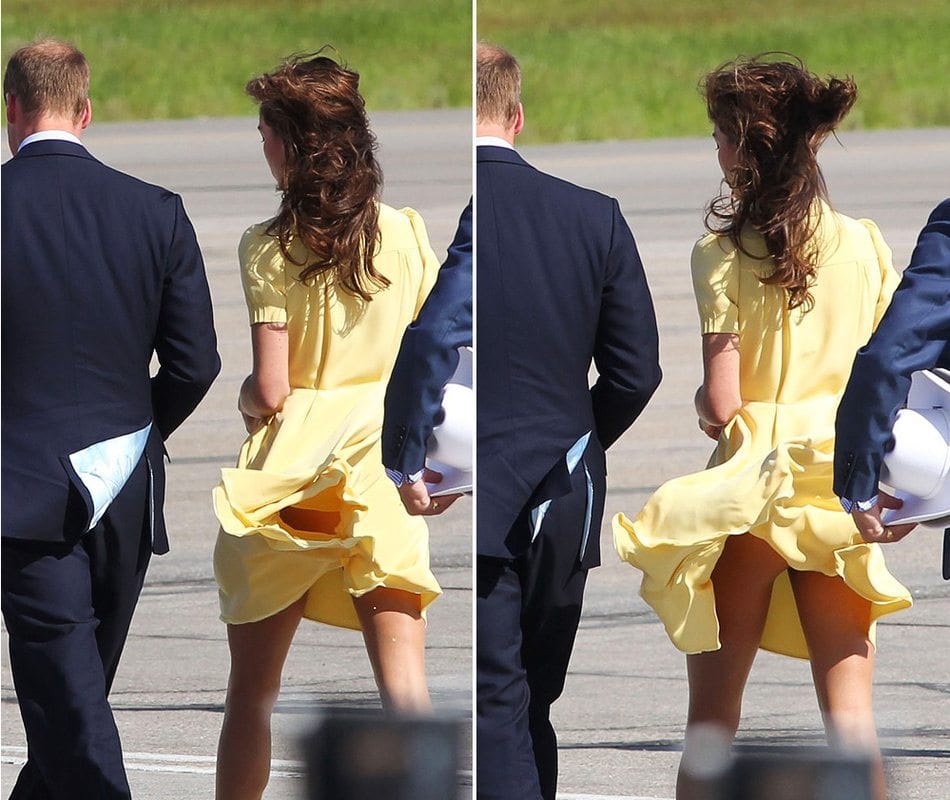 The wind didn't recognise it was the Duchess of Cambridge Kate Middleton. Well, the wife of Prince William  is no stranger to receiving instant karma by the wind in windy settings.
Joe Biden
Vice President Joe Biden made friends with a customer at a Cruisers Diner. Apparently, the woman seems emotionally-charged for what the Vice President throws up. But just look at the two bikers, I am afraid they don't look too excited!
George W. Bush Looks Weary of His Mystery Conversation Partner
Nobody knows you're Darfur Human Rights Activists. How am I sure you're who they say you are. That's what Bush's facial expression looks like on meeting with this Rights Activist at the White House!
Someone Call 911
The child seems to be screaming for help as ex-President George W. Bush tried to carry him. His position certainly did not matter to the kid. Probably taught Bush that when you are the president, you don't go carrying a child during an outdoor dinner with German Chancellor Angela Merkel in Trinwillershagen.
Vladimir Putin
Oh! Yea, that's Russian President Vladimir Putin trying to let a topless protester know that what she was doing is cool. She was busy protesting against his anti-gay laws while he was advocating for the sight before him.
Careful! Arseny Yatseniuk And Oleg Barna
Prime Minister Arseny Yatseniuk gets kicked out from the tribune by Rada deputy Oleg Barna for courteously gifting him a bouquet of roses during parliament in Kiev.
Hillary Clinton And Christina Aguilera
There is nothing wrong in checking out the busty blonde. Looks like Christina Aguilera didn't even know Hillary Clinton was admiring her chest.
Vladimir Putin Not Interested in Helping the Queen
Vladimir Putin looks like he hopes the Queen falls as U.S. President Barack Obama and New Zealand's Governor-General Jerry Mateparae help Queen Elizabeth II down the steps at D-Day Memorial.
"Mom, Why Is He Touching Me?"
They say a picture is worth a thousand words. In this fantastic snap, you can see Bill Clinton's hand on a woman who seems to be not so delighted! She seems to be asking her mom why he is touching her
Bill & Hillary Clinton
This dog obviously knew that place has control issues. It probably knew about Monica Lewinsky scandal before it slipped worldwide and so decided to handle it himself.
David Miliband Hates Surprises
British Labour Party member David Miliband is not good at facing all the crazy party stuff!
George W. Bush
This turkey named Liberty thinks there is something the former U.S. President George W. Bush is hiding from us.
Whatever got into this Man?
Shortly after president Bill Clinton described his relationship with Monica Lewinsky as inappropriate and addressed the press about the scandal, a photographer took this perfect timed shot of Hillary looking at Bill. If looks could kill, Bill would be no more by now.
Life Is a Dance Floor for Nicolas Sarkozy
French President Nicolas Sarkozy looks like he wishes to return the favour from this unidentified woman at the Yamoussoukro airport while Ivory Coast as President Alassane Ouattara applauded the daring performance.
Sarah Palin And Taylor Swift
I am bored out of my mind. That's what seems to be going through the minds of Taylor Swift and Sarah Palin during an SNL 40th Anniversary Party.
German Chancellor
This is German Chancellor Angela Merkel grabbing on pickled herring at the name-giving ceremony for the fish trawler ROS 777 "Mark," of the Warnemuender fishery in Sassnitz, Germany. That grabbing looks more like catching the fish than eating it.
Nicolas Sarkozy Cops a Feel
Again President Nicolas Sarkozy makes an odd gesture. Here he was bestowing the Chevalier of the French order of Merit to Maud Fontenoy. But it doesn't seem to be the only thing he is awarding. The award clearly veered from official to hilarious inappropriateness.
Silvio Berlusconi Caught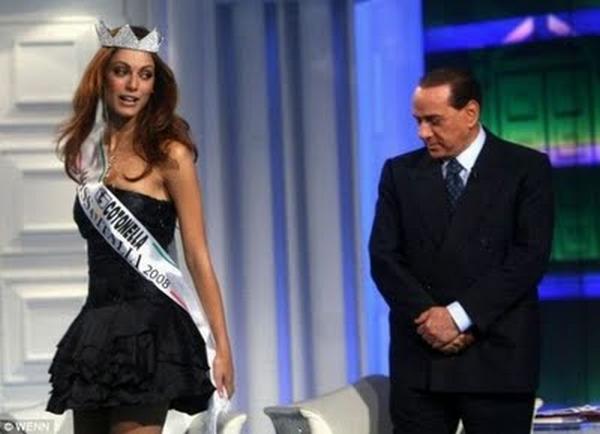 One of the reasons to watch where you're looking at. This is former Prime Minister of Italy Silvio Berlusconi caught feeding his eyes on 2008 Miss Italy Miriam Leone's hot legs and behind.
Jacques Chirac
Former French President, Jacques Chirac, blowing a kiss to a child. Sweet right? Maybe it would have been if he hadn't done that duck lip thing!
 Abdul-Latif bin Rashid Al Zayani Leaves Obama Hanging
U.S. President Obama tries to give Secretary-General of the Gulf Cooperation Council Abdul-Latif bin Rashid Al Zayani, of Bahrain a handshake, but he thinks Obama will grip so hard and decides to wave instead.
Easy Bill
I can't see anything except Bill Clinton getting all warmed up for the race. Was he training to run away from Hillary?
The Michelle Obama Focus
When you are Michelle you listen attentively even when your husband is getting all friendly with other women. Here, Danish Prime Minister, Helle Thorning-Schmidt steals a moment to take a selfie with President Barack Obama and David Cameron but Michelle Obama doesn't want to be part of it. She is a good listener!
My Man Failed it
Then U.S. Republican presidential nominee, Senator John McCain mocks the then Democratic presidential candidate, Senator Barack Obama at the end of their debate.
Some Not Right Behind Mitt Romney
This Fairfield Elementary School student must have seen something offbeat behind the 2012 Republican presidential candidate and former Massachusetts Governor Mitt Romney. What a scream!
Get my Hands too
Obama's hand has to be more visible than that man's face. The photo was taken after a meeting by World Leaders at a U.N. conference during the Open Government Partnership in New York City.
Mexican Delegate
Taking a selfie during a serious business
It Doesn't Look Like They're Friends
U.S. President Barack Obama meets Russian Prime Minister Dmitry Medvedev at the Winfield House, and both look like they would rather be somewhere else.
Careful Danish Prime Minister
Danish Prime Minister, Helle Thorning-Schmidt falls off the stairs of Elysee Palace. Sad, but you need to be careful what you wear!
French President Nicolas Sarkozy and German Chancellor Angela Merkel
Could it be that Silvio Berlusconi was trying to get him talk to the German leader for him? And she seems to know what's up already. This was during the final press conference about the failing banks and financial groups at the Elysee Palace in Paris.
Rahm Israel Emanuel Hitting on Nancy Pelosi?
55th Mayor of Chicago, Rahm Israel flirting with Obama's Chief of Staff and Madame Speaker of the House, Nancy Pelosi. Who knows the sweet nothing he whispered into her ears for that face? Must be I deposited some dollars into your account!