Pharrell Williams is a highly successful American record producer, a singer and a rapper with a net worth estimated at $150 million.
Pharrell Williams Net Worth: Brief History
Pharrell Lanscilo Williams was born on April 5, 1973 in Virginia Beach, Virginia. In high school, Williams played musical instruments including the keyboard and the drums. During his 7th grade summer band camp, he met Chad Hugo who played the tenor saxophone and together they were part of a marching band.
In 1990, Williams and Hugo formed R&B group The Neptunes. At a high school talent show, the group attracted the attention of Teddy Riley who signed them after graduation.
Pharrell Williams Net Worth: Music Career Beginnings and Breakthrough
The Neptunes went on to establish themselves as a production duo. They first gained widespread attention after producing N.O.R.E's 1998 song "Superthug" which peaked at #36 on the Billboard Hot 100. Their success increased rapidly after they began producing songs for top artists like Britney Spears Nelly and Jay Z, most of which featured on the charts. The Neptunes won producer of the year in 2002. Per findings, The Neptunes produced over 40% of songs played on US radio in 2003. With their friend Shay Haley, they formed the band, N.E.R.D.
Williams' first solo single Frontin' released in 2003 was a massive hit. In 2004, he featured with Snoop Dogg in the single "Drop It Like Its Hot" which was named by Billboard in 2009 as the "rap song of the decade". Pharrell released "Happy" in 2013. The commercially successful single was part of his 2014 album "Girl".
See Also: T.I Net Worth
Pharrell Williams has 10 Grammy Awards and counting to show for his outstanding contributions to the world of music. He has also won 6 Billboard Music Awards, 3 BET Awards including Hip Hop, 2 BBC Awards one for Happy as song of the year in 2014. Pharrell became a judge on music show The Voice since its 7th season in 2014.
Pharrell Williams Net Worth: Business Ventures And Others
Pharrell Williams has loads of engagements outside the music scene that keeps him Happy. In 2012, he launched a multimedia creative collective and record label; i am OTHER. The establishment also helms Pharrell's other endeavors including his dedicated YouTube channel, and his clothing lines; Billionaire Boys Club (BBC) and Ice Cream. Williams have collaborated with a number of luxury lines for various product design.
He has a long-term partnership with Adidas. In June, 2016, his Pharrell X Adidas NMD "Humar Race" collection was released at Billionaire Boys Club flagship stores as well as selected Adidas Consortium retailers worldwide. The sneakers which comes with a unique lacing system retails at about $250 a pair. In 2016 Williams became a co-owner of G-Star Raw, a Dutch designer clothing company.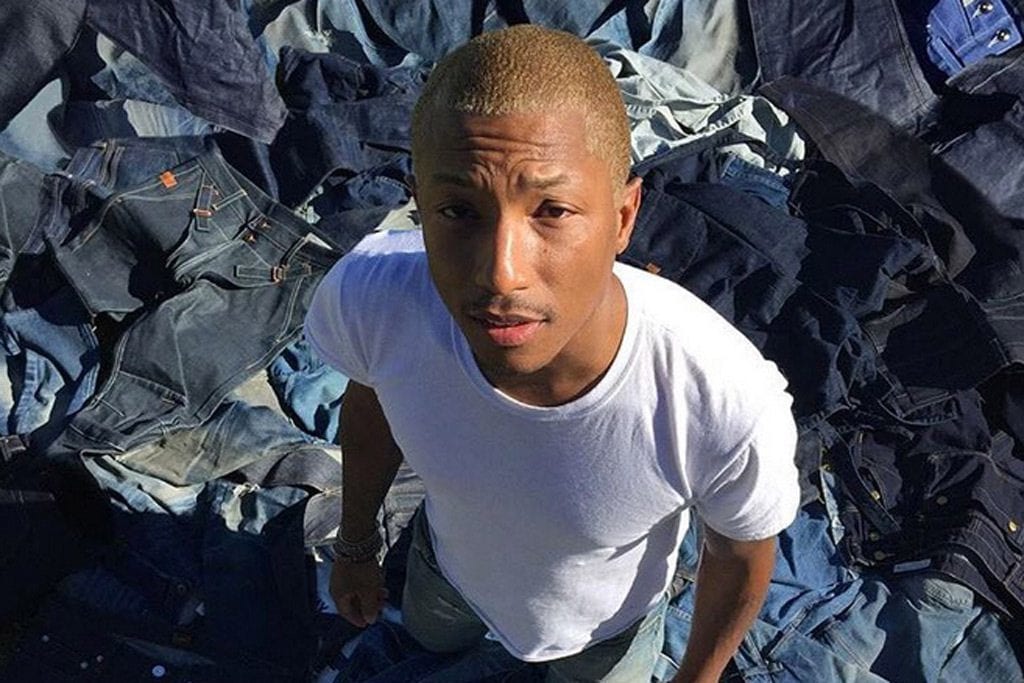 Williams also owns a non-profit organization named "From One Hand To AnOTHER" (FOHTA). An educational foundation, its mission is to "change the world one kid at a time by giving them the tools and resources to meet their unique potential".
Pharrell has also been involved in Hollywood. He made a cameo appearance in 2016 movie "Popstar: Never Stop Never Stopping" and together with Sean Combs was the executive producer of Dope, a 2015 crime comedy-drama film.
Per Forbes, he made $32 million between June 2014 and June 2015. In 2015, he paid $7.14 million for an ultra modern mansion in Laurel Canyon, Los Angeles. The posh mansion is featured on our list of 30 Most Jaw-Dropping Celebrity Homes.
With his business portfolio on the increase, Pharrell's net worth is bound to surge.