One of those stars who earn a living just by making people laugh, Peter Chao is far from your conventional comedian. The energetic YouTube star with an amazing vibe discovered his creative talent from an early age and assiduously began pursuing a career in comedy. Given the many issues that are so prevalent in our society today, Chao believes his comedic passion is the best antidote that can help people cope with life's stress. Discover how the small creative Chinese kid who was once picked on in school metamorphosed into a YouTube star with millions of fans across the globe.
Peter Chao Biography
A Canadian, Davin Tong was welcomed into the world on May 8, 1987. There is a scarcity of information regarding his parents, family background, and education. However, it is no secret that David is the younger of two sons born to Chinese immigrants. Tong discovered his comedic talents from an early age while growing up in his hometown of New Brunswick. In addition to making his family and friends laugh always, Peter Chao was also comfortable speaking in public from a very young age.
Like most millennials, David Tong decided to take advantage of the digital sphere to showcase his comedic talents to a wider audience. In the year 2010, he launched his career as a comedian on YouTube and the character Peter Chao was born. The Canadian comedic vlogger gained fame on the platform and became an instant internet sensation by acting and playing different characters on YouTube. He is famed for his unconventional humorous content mostly portraying Asian stereotypes while also defying political correctness.
Despite the mixed criticisms his act has drawn from various quarters over the years, Chao does not hesitate to cross controversial boundaries and continues to gain more fans on the social media sphere. Nearly a decade later, the Canadian comedian whose sense of humor was originally misunderstood by many can boast of a strong audience and fanbase. He currently has nearly one million subscribers and over 200 million views on his YouTube channel. Besides his famous YouTube channel, Peter Chao has also amassed a strong fanbase on other social networking sites. Fans can connect with the Canadian comedian on his Facebook, Instagram, and Twitter accounts.
Peter Chao loves to act and play different characters and it is no surprise that he has eyes in the mainstream entertainment industry. The YouTuber enjoys the art of creating content and part of his life and career goals include working either behind or in front of the camera. In addition to his hopes of playing characters in films or TV shows, Chao is also working towards owning his own show on a digital streaming platform. In fact, Chao already has one screen credit. In collaboration with Travis Grant, the duo created a short film Paper Trail.
Is Peter Chao Married or Does He Have a Girlfriend?
Since he came into the limelight, Peter Chao has conspicuously kept details of his personal life under wraps. The closest inkling fans had about Chao's love life in his early career days was his onscreen relationship with his YouTube girlfriend, Linda Dong. But fans were later shocked when Peter revealed that he has a beautiful wife named Chelsea McGeachy. While the revelation is perhaps a hard fact for many fans, Chao's posts and vlogs may well be a pointer to the obvious.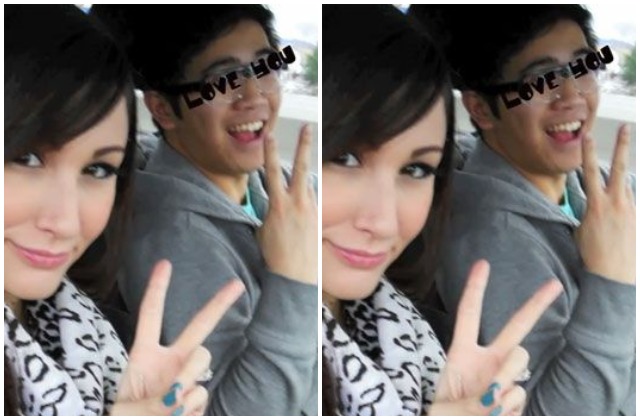 Peter has been discreet about details regarding his marriage and has kept his wife away from the spotlight. Thus it is uncertain if the couple has any kids and if there are plans to produce any in the near future. Regardless, the couple is presumed to be waxing strong by the day. Prior to Chelsea, there is no record of Chao's dating history.
See Also: Who Is Howtobasic? Here Are Facts About The Australian YouTuber
Facts About The YouTuber
1. Given his Asian roots, it is unsurprising that Peter Chao is bilingual. He is fluent in both Cantonese and English languages.
2. As earlier hinted, Chao has amassed a strong and loyal fanbase on social media. His fans fondly refer to themselves as the 'Chao Nation'.
3. Not many are aware that Peter Chao is also a sports enthusiast and a big pro-wrestling fan.
4. David Tong is also known for his great fashion sense. He discovered the importance of looking good as soon as the Peter Chao character was born and he now takes pride in fashion.
5. Among many other industry big wigs, Peter Chao considers Dave Chapelle as one of his all-time favorite comedians. According to the YouTuber, he admires Chappelle's acts because of his ability to tell stories effortlessly while also sharing meaningful opinions about sensitive issues.