America has had its long list of TV personalities, who became beloved figures for their work on America's favorite pastime – television. While many of them go their entire lives with little to no controversy, some of them do not, and consequently lose their place among the country's admired personalities. For a long time, Paula Deen was one of the beloved, until a racist controversy in 2013 resulted in lost goodwill and depletion of her net worth.
Paula Deen, on television, was a cooking show host who hosted various shows on the Food Network, such as Paula's Party, Paula's Home Cooking and a few others. We took a look at how the controversy affected her net worth below. Check it out.
Short Background
Long before she became one of America's sweethearts and built a massive net worth through multiple income streams, Paula Deen was a young woman who had grown up in Albany, Georgia where she was also born on January 19, 1947.
She lost both her parents before she was 25 years old, and combined with an early marriage and divorce, Paula Deen suffered from panic attacks and agoraphobia. Unable to leave the house, she turned to cooking as a way of keeping herself busy, learning under the tutelage of her grandmother, Irene Paul.
Through her grandmother, she became an expert in Southern cooking, which eventually became her signature meal as a TV personality.
Before she became a TV personality, Paula Deen started a catering service that grew into a restaurant, The Lady & Sons in 1991. Since the success of her TV career, she has established the restaurant chain, Paula Deen's Creek House, with locations in Dallas, San Antonio, Tennessee, and Myrtle Beach.
She began her TV career as a host in late 2001, having made guest appearances in a couple of shows earlier in 2001. Before the scandal that robbed her of her net worth, Paula Deen hosted the shows, Paula's Home Cooking, Paula's Party, and Paula's Best Dishes.
In addition to her TV and restauranteur career, she is also an author, with over 18 books to her name, including her memoir and cookbooks.
What Happened to Her?
In June 2013, Paula Deen became the subject of a racial and sexual discrimination lawsuit after she was sued by a former employee, Lisa T. Jackson who accused her of using the N-word, adding that her brother, Bobby Hiers, also sexually harassed her.
During the legal proceedings in regards to the lawsuit, Paula Deen admitted to using racial jokes in the workplace, and in a particular moment, admitted she had planned a wedding where her African American employees would act like slaves while they served the wedding guests.
Although the lawsuit itself was dismissed, the public outcry from her admissions resulted in serious damage to Paula Deen's career and net worth. Her failed attempt at an apology was not enough to stem the tide of backlash over the scandal. Her contract with the Food Network, which was coming to an end at the time of the incident, was not renewed, and several of her brand sponsorships and partnerships were terminated.
What is Paula Deen's Net Worth now?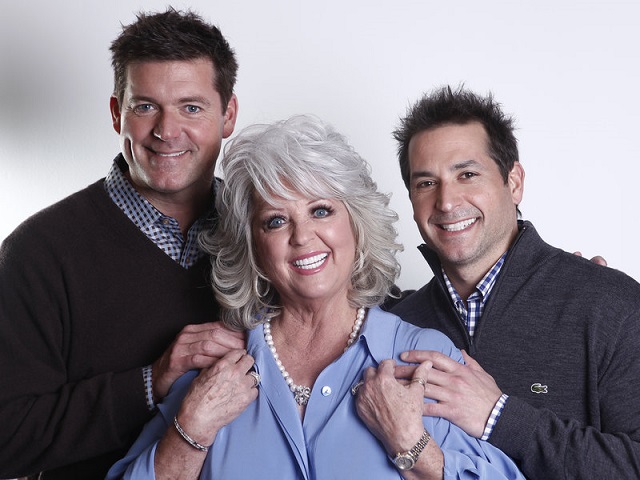 Before the scandal, Paula Deen was making money hand over fist at an estimated $5 to $10 million per year. The annual income came through her successful restaurants, her cookbooks, branded products, sponsorships, and her Food Network role, where she reportedly earned as much as $600,000 in yearly salary.
When the scandal broke, she lost her brand sponsorships, with big brands like J.C Penny, Walmart, Sears, Home Depot, QVC and more breaking ties with her. Her publisher, Ballantine Books of Random House also canceled a proposed book that had sold enough in advance sales to make the book a bestseller. This left her with an estimated $3 million per year in revenue.
However, Paula Deen has been able to maintain a significant net worth of $14 million by exploring other income sources.
She began hosting a Halloween themed party that fetched her an average of $40,000 per day at her Georgia mansion. She continued to earn through her restaurants, expanding her portfolio into the chain, Paula Deen's Family Kitchen.
See Also: Charlie Sheen Net Worth and The Movies That Made Him The Most Money?
Other income sources include a clothing line she founded in partnership with Evine and a pet food line with Hugs Pet Products. She also returned to television with the shows, Positively Paula and Paula Deen's Sweet Home Savannah, all of which has helped keep the celebrity chef a millionaire with a $14 million net worth.