Oh! Don't we just love it when celebrities make up. After a divorce scare in 2015, Grey's Anatomy star, Patrick Dempsey and his make-up artist flame Jillian Fink got back together in February 2016. And the celebrity couple have chosen to celebrate their reconciliation with a new buy- a $6.4 million house in Malibu.
Located in the mountainous guard-gated Serra Retreat enclave, the 4,415 sq feet home sits on almost an acre lawny piece, and includes 4 bedrooms and 4 bathrooms.
A short drive away from the beach, its spacious exteriors include a lighted lawn tennis court and an extensive saltwater pool complete with a nearby hot tub.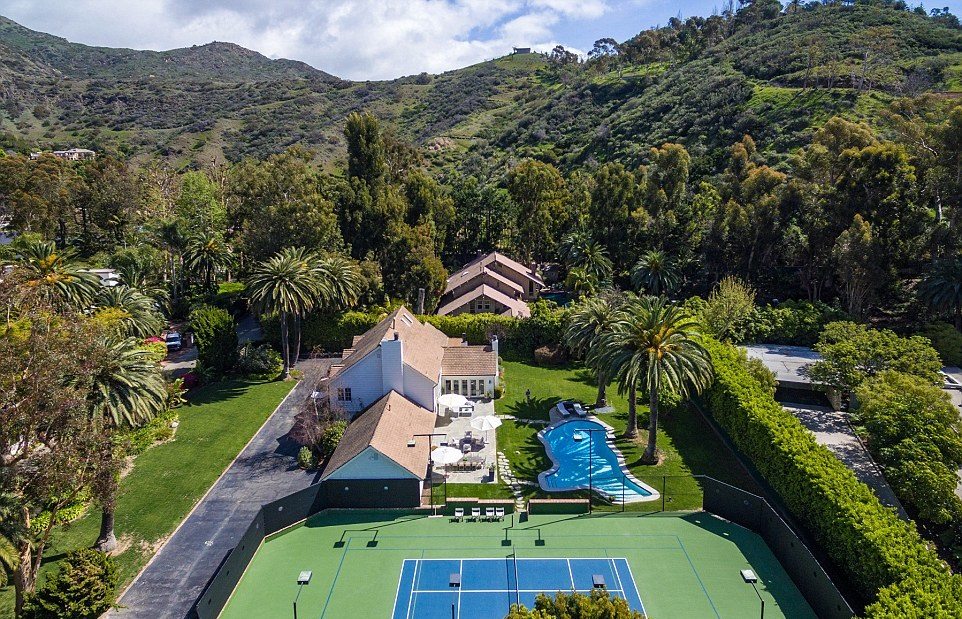 With the traditional beige and white exterior accents, the house looks modest from afar, but don't be fooled, McDreamy's new house is nothing short of luxury, in fact, the couple had it remodeled before moving in.
The living room features high and vaulted ceiling, and a fireplace. Twin floor-ceiling double glass doors offers direct entrance into the backyard patios with umbrella-topped tables surrounded by chairs.
The kitchen features stainless steel appliances including a massive oven. Hanging right above the central marble top island are twin box-like chandeliers. The large windows in the kitchen not only supply enough light but also offer beautiful views of the backyard pool lined with palm trees. Right next to the kitchen is the family dinning room that sits 8.
The ground floor of the two-story building also includes a guest room and a library with a fireplace.
Upstairs houses three other rooms including the en suite master suite complete with a walk-in closet.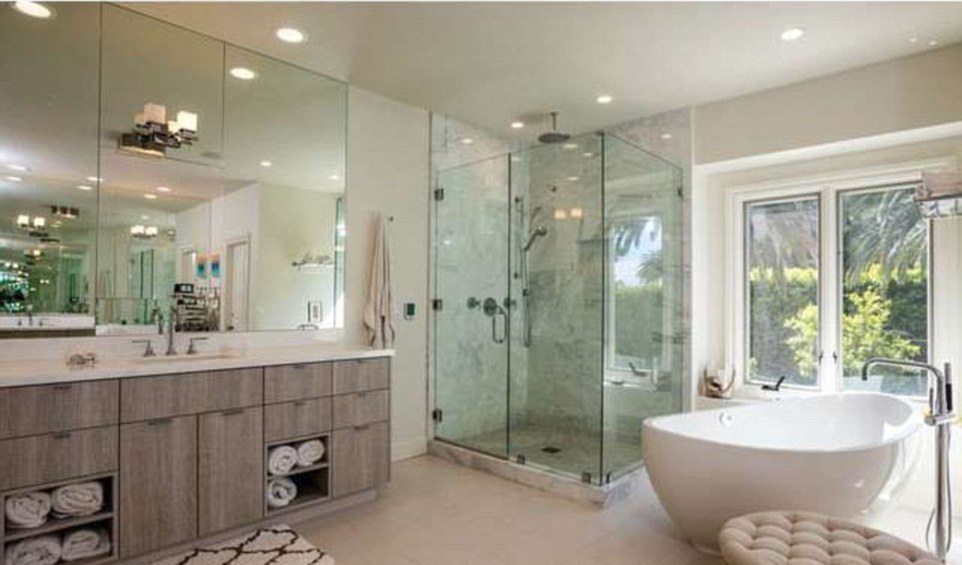 The master bathroom features a roomy egg-shaped tub that can comfortably contain Mr. & Mrs. Dempsey. Right next to the tub is a glass-enclosed steam shower.
Not long after filling for divorce from Patrick following cheating rumors, Jillian bought herself a new 5 bedroom house in Pacific Palisades for $6 million. However, after the reconciliation, she put the house back on the market which she successfully sold to writer and director Scott Cooper for $7.6 million, making a profit of over $1.5 million.
The former Malibu compound the couple shared before their relationship hit the rocks was also sold in June 2015 for $15 million to Sid Richardson Bass, a billionaire investor and philanthropist.
In the midst of the rapid sales, the couple chose to maintain ownership of their $2 million luxury manse in Venice, Italy.
If his Grey's Anatomy role is anything to go by, McDreamy doesn't give up easily on his marriage (Just ask Meredith Grey). The couple who have been married since 1999, went through months of extensive marriage counselling to salvage their marriage. Patrick speaking of their relationship after the reconciliation said; "Everything is about change and growth. The most important thing in my life is my family — my kids and my wife." The couple have three kids and there are rumors that a fourth could be on the way.
See Also: Top 15 Highest Paid TV Actors
Dempsey's role in the ABC hit medical drama paid him $350,000 per episode for his final season. He boasts a net worth of $60 million. You can catch him on his latest gig— British-American rom-com "Bridget Jones's Baby" which so far has grossed $157.9 million against a $35 million making it a box office success.