Before Paris Hilton, the idea of being famous for being famous was a strange concept, but that is exactly how she came to be all up in everybody's face. She really broke into the public consciousness following the release of her sex tape which many suspects was intentionally engineered to coincide with the launch of her reality television series, The Simple Life, which hit the air in 2003. Paris Hilton's net worth is a testament to her ability to leverage her popularity and the opportunities at her disposal to build a massive empire for herself.
Of course, being born into a wealthy family has contributed largely to her success, but that does not detract from the fact that the hotel heiress worked very hard to get to where she is. Paris wears many professional hats. She is a socialite, model, television personality, singer, actress, DJ, designer, and businesswoman. She wields a vast amount of influence across several industries and is considered a force to be reckoned with.
Paris Hilton's Early Life and Career
The queen of socialites was born Paris Whitney Hilton on February 17, 1981, in New York City, in the United States. Her father is a renowned businessman while her mother is a socialite and former actress. She is the granddaughter of Conrad Hilton, the man who founded the prestigious Hilton Hotels in 1910. She has three younger siblings named Nicky, Barron, and Conrad.
Paris was raised in Los Angeles, where she had the luxury of attending the choicest schools in the area such as Buckley School and St. Paul the Apostle School, as well as a string of high schools. Paris eventually dropped out of high school, although she later obtained her GED. Growing up, she befriended other socialites including Ivanka Trump, Kim Kardashian, and Nicole Richie.
Another contributing factor to the size of Paris Hilton's net worth is how early her professional pursuits began. Like most celebrity children, her career began at a young age. She started modeling while she was in grade school, and by nineteen she was signed to the modeling agency owned by Donald Trump. Paris then set out to establish herself as a socialite, earning a reputation for being a party girl.
Over the next few years, Paris graced the covers of various magazines and modeled for several high profile brands. However, she didn't become a global sensation until 2003 when her sex tape dropped, followed by a reality show – The Simple Life. The show was a huge success and helped make her a household name.
As her fame spread far and wide, Paris began branching out. She wrote a New York Times bestselling memoir about her life which was published in 2004. She hosted Saturday Night Live in 2005, released her debut album in 2006, and set out to conquer the DJ world. At the moment, she is the highest-paid celebrity DJ in the world.
Paris has also racked up quite a number of acting credits with roles in Wishman, Zoolander, The Cat in the Hat, House of Wax, Nine Lives, America the Beautiful, and Win a Date with Tad Hamilton!. On television, she has appeared in Veronica Mars, Las Vegas, The O.C., George Lopez, and Supernatural.
How She Build A Net Worth of $300 Million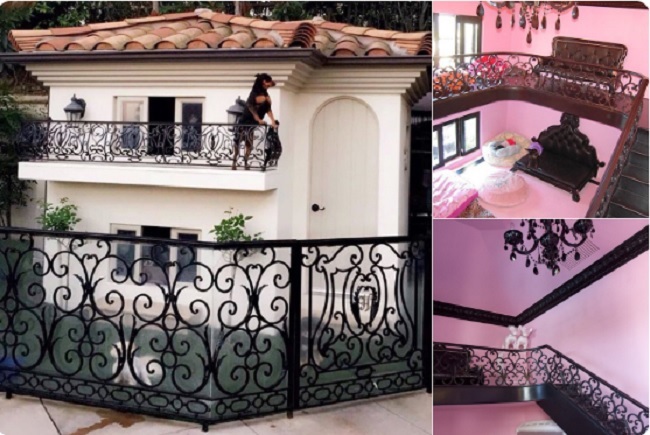 Paris Hilton's net worth is estimated to be around $300 million. Thanks to her parentage, the heiress has always had serious money in the bank. However, she has been able to achieve considerable wealth through her various careers. She earned $15 million from her role in The Simple Life.
The blonde socialite has also built a lifestyle brand, a jewelry line, and her own line of perfumes all of which have brought in millions of dollars. In addition, Paris has launched other product lines ranging from bags, shoes, and hair extensions to clothes for pets. She has opened dozens of stores all over the world that have proven to be cash cows.
On average, Paris Hilton's net worth gains more than $10 million each year from product sales alone. She makes over $100,000 from club appearances and earns as much as $1 million to DJ for 90 minutes. With such an impressive and diverse portfolio, it's easy to see how Paris Hilton's net worth came to be $300 million. In the coming years, her wealth will likely keep growing bigger and probably cross the billion-dollar mark.