Paige Tamada is one of the many Hollywood stars who gained media exposure from an early age. Like Brooklynn Prince and Iain Armitage, both of whom were credited with important roles as child actors, Paige became known for her roles in The Santa Clause, Milo, and Mad City. She also appeared in the popular television series, Evening Shade.
Her career as an actress was one that was short-lived but in terms of quality, she proved that she had all that was needed to pull the roles that she played.
Paige's sudden disappearance from the entertainment industry has resulted in an unending search for her whereabouts by her fans. She left the show business in the late 90s and nothing has been heard from her since then. For more about the popular child actress, we have the facts for you; but first, let's take a look at her background.
How Paige Tamada Became An Actress 
Paige Tamada was born on the 11th of January, 1985. At an early age of six, her acting talent was discovered and she started to hone this gift while attending a French American school in Santa Ana, California.
Her first professional film role was in the 1991 television show titled The Fresh Prince of Bel-Air. Although her role in the show was a minor one, it did give her the confidence that she needed to further her acting career. Hence, she went ahead to receive more roles in different TV shows.
Paige's breakthrough role, however, came in the 1994 film The Santa Clause which saw her joining stars such as Tim Allen, Eric Lloyd, Wendy Crewson, Judge Reinhold, David Krumholtz, and others as the cast of the family comedy. Her role in the blockbuster film earned her notable roles in other films like Mad City, and Milo.
Inside Her Role As Judy The Elf on The Santa Clause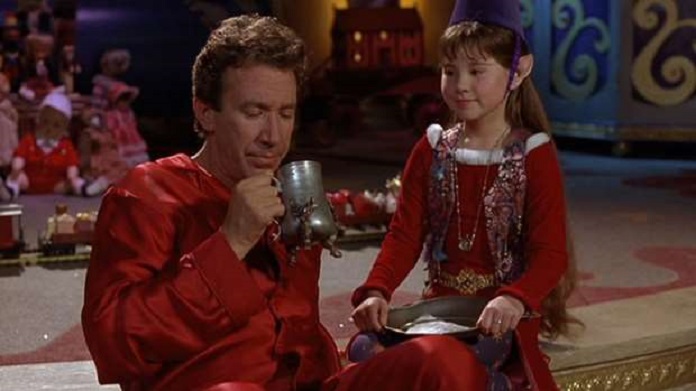 Christmas is a holiday that is observed by almost every country in the world and in commemoration of this holiday, movies are released every year. In 1994, the big Christmas movie of the year was The Santa Clause which tells the story of a man who in error had caused Santa Claus to fall from his roof on the day before Christmas.
To correct his error and ensure that the holiday runs smoothly, the man has to take Santa's place and continue the work of Santa.  In the execution of his duties as Santa Claus, he has access to the numerous elves that work as assistants. One of the elves is called Judy and is played by Paige Tamada. In this role, Paige proved that could handle any role. Her performance in this movie has been praised numerously and is one of the many parts of the films that made it become a huge hit with critics and audiences alike.
For the talented actress, playing an elf on The Santa Clause was not her debut performance. Three years before she was cast to play Judy the Elf she had appeared in two episodes of the television show The Fresh Prince of Bel-Air. In 1993, she appeared in an episode of Home Improvement. By acting in The Santa Clause, she had worked with Tim Allen twice, as he played the lead role in both Home Improvement and in The Santa Clause.
In the course of her career, Paige Tamada played minor characters in other films and television shows.  The hallmark of her career continues to be the performance she pulled off as a child playing Judy The Elf in a 1994 Christmas film.
After she played Judy the Elf, her next performance was in the 1997 thriller film Mad City. She played one of the kids in a museum who are taken as hostages by a man disgruntled after losing his job. Then in the 1998 horror film Milo, Tamada played the younger version of the character May. Her last appearance on screen was in an episode of the legal drama Ally McBeal in 1999. After that, Paige Tamada hung up her acting boots and decided it was time to get out of the game.
How Much Did She Earn From Her Acting Career?
Paige may not have spent much time in the entertainment industry but her role in a number of films and television series paid off. There is no doubt that the youngster was heavily paid for her role in the holiday comedy that brought her to the limelight. The film reportedly made more than $144 million from Canada and the United States alone. It even went on to become a Christmas classic with a "Certified Fresh" rating of about 74% on Rotten Tomatoes. Paige's salary from her current career has not been ascertained, however, several sources estimated her net worth to be about $1.3 million.
Here Is What Paige Tamada Is Up To Now
Paige Tamada's disappearance from the movie industry has been over two-decades-long. As previously stated, her most successful and notable role was in the Christmas classic The Santa Clause written by John Pasquin. The 97-minute film was released on November 11, 1994, and as expected, was a big hit at the box office with over $189.8 million against its $22 million budget. When the film's sequels, The Santa Clause 2 and The Santa Clause 3: The Escape Clause, were released in 2002 and 2006 respectively, all The Santa Clause devotees looked forward to seeing more of Tamada on screen but unfortunately, she was not in any of them.
Tracing Paige Tamada's whereabouts is made more difficult given the fact that when her career began, her guardians took care to make sure that her personal information was not easily available. As a result of this,  the members of her immediate family are not known and for all the years she had an active career in acting, not a lot was known about the actress.
It is, however, reported by a reliable source, that when she quit acting, Paige Tamada went on to get a degree in Art from the University of California, Berkeley, and then on to the University of Amsterdam to get a Master's degree in the same subject. When she returned from Amsterdam, she got a job at Macy's department store as an HR associate. She worked at Macy's for a period of seven years and in that time she went through the ranks before leaving as an HR Executive Talent Manager. Her next stop was at Lamps Plus, a privately owned company known for the sale of home decor items and lighting devices of all types. Tamada still works at this company in the HR department. In 2018, she was on a list of '40 under 40′ who have made significant changes and additions to the Home Furnishing industry.
Despite leaving the entertainment industry, she will always be remembered for the work she has done as an actress and for being one of the best elves to have graced the big screen.
See Also: Who Is Kate Stoltz From Breaking Amish? Is She Dating Anyone As Boyfriend? 
Exploring Her Love Life
Paige Tamada is currently busy with her career and since she left show business, she has successfully kept herself away from the media. As a result of this, details about her love life are closely guarded.
The former actress is not active on any social media network which makes it difficult for people to know what's going on in her life. However, we are not ruling out the fact that she might have someone special in her life.