Despite decades of efforts by various authorities all over the world to stem the flow of hard drugs, the trade continues to boom. It has therefore thrown up several controversial drug lords and traffickers. None has however gained the level of notoriety that the likes of El Chapo (Joaquin Guzman) and Pablo Escobar achieved. Both men rose from relative poverty to become the leaders of some of the largest drug cartels in the world. At different times, they accounted for much of the marijuana and cocaine trafficked into the U.S. and built up fortunes running into billions of dollars. They were therefore regarded as some of the most powerful drug traffickers in the world.
Such a reputation inevitably led to decades of efforts to apprehend them which ultimately succeeded, albeit with varying results. El Chapo is now cooling off his heels in jail, having been sentenced to life imprisonment, while Pablo Escobar was gunned down in a duel with the authorities.
Pablo Escobar was 14 Times Richer than El Chapo
The drug trade is not for the fainthearted. It involves lots of machinations, planning, assassinations, bribery, and trying to outwit the authorities. The people that therefore get involved in it do not do so for their health but rather for the wealth they would gain from it. This was the case with Pablo Escobar and El Chapo.
For Escobar, his Medellin cartel generated an estimated $420 million in revenue each week. This in turn helped him to accumulate a net worth estimated at $25 – $30 billion in the early 90s. This made him enter the Forbes list of billionaires and they acknowledged him as the 7th richest individual in the world. On his own part, El Chapo did not reach such heights but he nonetheless did well for himself. His Sinaloa cartel generated annual revenues of as much as $3 billion. This equally enabled him to build up an impressive net worth which Forbes estimated at $1 billion – $2 billion by the year 2009.
Both Men Splashed Out On Luxurious Properties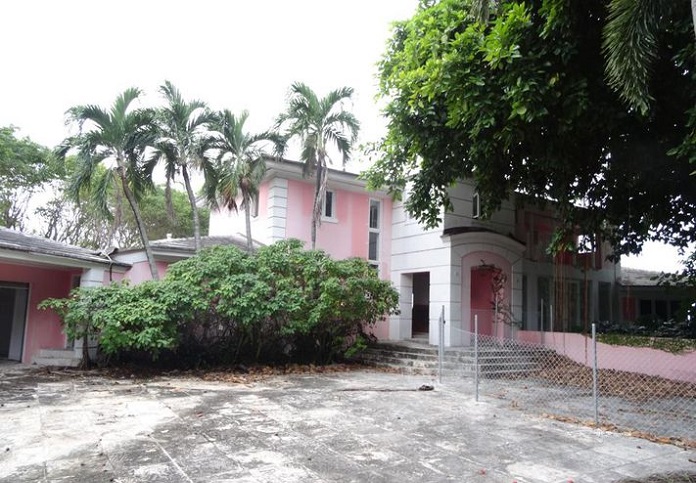 If there is one thing that El Chapo and Pablo Escobar loved spending their billions on, it was luxurious properties. For instance, Escobar famously had a 7,000-acre estate known as Hacienda Naples in Colombia. The property cost as much as $63 million to construct and featured lavish facilities such as a soccer field, a tennis court, dinosaur statues, a bullfighting arena, and an airstrip. The property also had a zoo that featured an exotic array of animals such as camels, giraffes, ostriches, zebras, and hippopotamuses, etc.
Another magnificent property that Escobar constructed was his own personal prison known as La Cathedral. After he was apprehended by the authorities in 1991, he struck a deal with them to be allowed to build his own prison. They agreed and the result was a structure that was more like a luxurious resort. It included a football field, Jacuzzi, and a waterfall. They were also several bars with big-screen televisions, a billiards room, a disco hall as well as an industrial kitchen that prepared delicacies such as stuffed turkey, smoked trout, fresh salmon, and caviar.
On his own part, El Chapo bought ranches in every state in Mexico which translates into about 32 ranches. He also reportedly owned a house on every beach in Mexico including one in the resort city of Acapulco. The Acapulco beach house featured swimming pools as well as a tennis court. There was also a zoo with panthers, tigers, and lions. El Chapo's magnificent yacht, Chapito, was also docked there.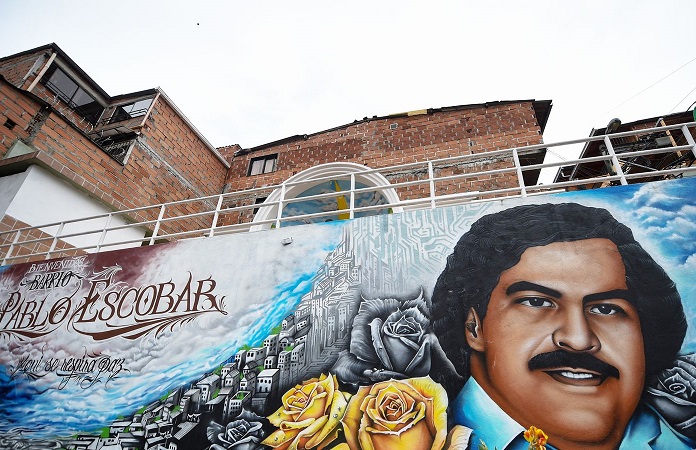 They also Played Robin Hood for the Less Privileged in Their Society
If there is one thing that was able to sustain the operations of both El Chapo and Pablo Escobar for so long, it was the love and support that they enjoyed from their local communities. Such love and support were down to the fact that they readily spent their funds to help the less privileged in their society.
For instance, El Chapo provided work for local farmers, sent food to the elderly, and provided toys for kids. All these made him so popular that his people protested when he was arrested and rejoiced on news of his escape from prison. Pablo Escobar, on his own part, built hospitals, stadiums, and housing for the poor in Medellin. He also bankrolled their local football club and this sent his popularity soaring so much so that he was even able to win a congressional seat in 1982. His local community thus helped him to evade the authorities for several years until his eventual capture and killing in December 1993.
Pablo Escobar Was Born in 1949 While El Chapo Came Into the World in 1957
Pablo Emilio Escobar Gaviria was born on the 1st day of December 1949 in the Colombian town of Rionegro. He however grew up in Medellin and took to a life of crime as a teen. He participated in activities such as stealing cars and tombstones as well as selling fake diplomas. He subsequently fell into the drug trade as a result of the fact that the town of Medellin was quite close to countries like Peru, Ecuador, and Bolivia that were major growers of the plant.
On the other hand, Joaquin Archivaldo Guzman Loera a.k.a. El Chapo came into this world on the 4th day of April 1957. He grew up in the town of Sinaloa, North West Mexico. As a child, El Chapo displayed an enterprising spirit and hawked many items to support the family. He also had a taste for wealth and by the age of 15, joined hands with his cousins to grow their own marijuana plantation. From growing the plants, he soon entered the drug smuggling business as a hitman.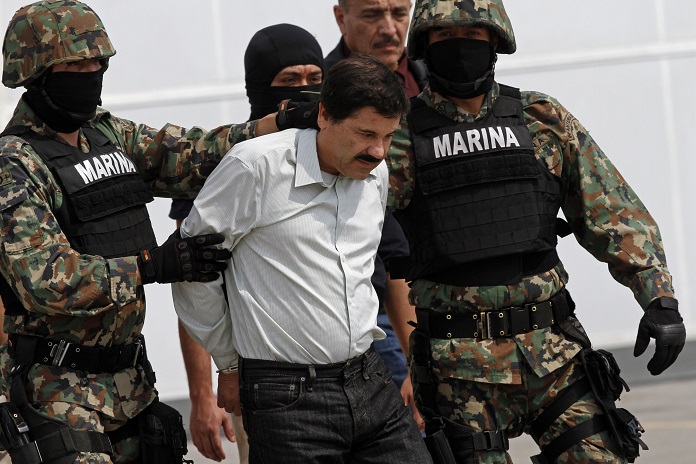 Pablo Escobar Founded the Medellin Cartel While El Chapo Controlled the Sinaloa Cartel
While still in his late 20s, Pablo Escobar founded his Medellin drug cartel in the year 1976. The cartel was involved in the production, transport, and sale of cocaine, and they soon grew to become a formidable force. They established the first smuggling routes into the U.S. and this infiltration, in turn, created a huge demand for their commodity. By the 80s, the Medellin cartel was shipping about 70-80 tons of cocaine monthly into the U.S., accounting for 80% of the entire supply into the country.
While Pablo Escobar was busy laying the groundwork for his Medellin cartel in the 70s, El Chapo was still making his way as a henchman. He proved quite ruthless and efficient though and soon rose through the ranks of the Guadalajara cartel. By the time the organization disbanded in the late 80s, four factions emerged and he naturally became the leader of the Sinaloa faction. Under his guidance, the Sinaloa cartel developed innovative ways of shipping drugs into the U.S., including using air-conditioned tunnels under the Mexico-U.S. border wall. They, therefore, became the largest suppliers of marijuana, cocaine, and methamphetamine to the U.S. in the 2000s.
Quick Comparison of the Two Drug Lords
| | | |
| --- | --- | --- |
| | Pablo Escobar | El Chapo |
| Age | 74 | 66 |
| Height | 5 feet 5 inches (1.67m) | 5 feet 4 inches (1.64m) |
| Earnings | $420 million weekly | $3 billion per annum |
| Net Worth | $30 billion | $2-$4 billion |
| Organization | Medellin Cartel | Sinaloa Cartel |
| Nationality | Colombia | Mexico |
| Spouse | Maria Henao | Emma Coronal Aispuro |
| Children | Two – Sebastian Marroquin and Manuela Escobar | Eleven – Fourteen |
| Status | Dead (1993) | Incarcerated (life imprisonment) |