Born on December 1, 1949, as Pablo Emilio Escobar Gaviria, in Rionegro, Colombia, Pablo Escobar's father was a farmer while his mother was an elementary school teacher. His criminal mind was set during his childhood during which he stole gravestones.
A student at the University Autónoma Latinoamericana of Medellín for a short period, Escobar was involved in several street scams that included selling contraband cigarettes and fake lottery tickets.
With hopes of making good money, he started stealing cars and was involved in kidnapping and robbery that made him $100,000 when he was just in his teenage. Nursing a childhood ambition of becoming a millionaire by the age of 22, Escobar did everything he could to become one of the wealthiest people in the world. The Medellin drug cartel that he ran smuggled over fifteen tons of cocaine per day which was worth over half a billion dollars.
Read Also: Tyler Sash Bio, Death, Cause Of Death And Autopsy
Escobar started cocaine operations in 1975 and even flew planes himself to smuggle into the United States. He had over fifteen new and old aeroplanes, including six helicopters which he used for smuggling drugs out of the country. He was arrested in 1976 and he tried bribing and threatening authorities to stay out of trouble. In order to build his empire, he set up rewards of $500,000 per flight to pilots who helped him smuggle cocaine to the US.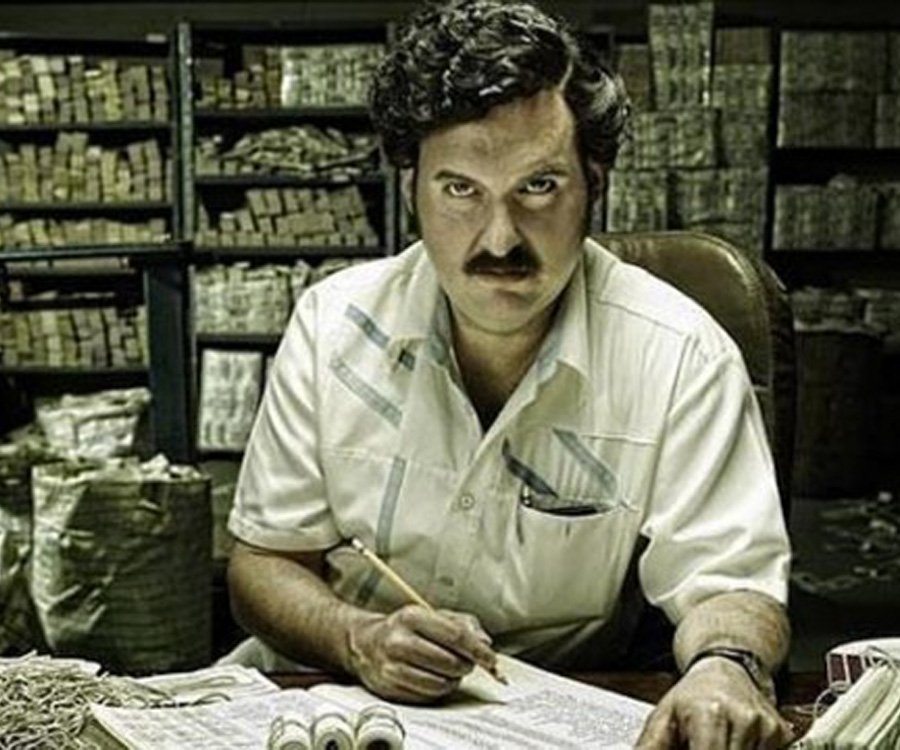 With the skyrocketing price of cocaine and its use in Europe and America, he set up routes and distribution networks in several parts of the country. It has also been believed that over 80 tons of cocaine were shipped out of Colombia in a month while the biggest shipment included a 23,000 kg of a mix with a fish plate.
Growing his drug network internationally, Escobar was elected as an alternate member of the Chamber of Representatives of Colombia. He controlled drug networks in countries like US, Mexico, Spain, Peru, Bolivia, among others. His network also reached Asia. Pablo Escobar allegedly bribed countless government officials and was also said to have been involved in the assassination of Luis Carlos Galan, a presidential candidate.
Pablo Escobar's Net Worth Was Insane
Escobar was listed as one of the wealthiest criminals in the world with a net worth of $3 billion in 1989 during which his Medellin Cartel controlled 80% of the world's cocaine market. Apart from being considered a criminal, he was good with the people of his country. He built and promoted football while also built several hospitals, schools, and churches.
At his death in 1993, his net worth was put at 30 billion dollars which is an equivalence of 55 billion in today's dollars.
The Hacienda Napoles, a real estate he created and lived in is considered to be one of the biggest estates in the nation. He also made a zoo and 4 luxury hotels where he lived in.
His Wife, Son, and Daughter Left Colombia After His Death
Escobar married Maria Victoria at the age of 27 and had two children with her. His son, Sebastian Marroquin now an author and architect, was born in 1977 as Juan Pablo Escobar Henao. Several books Sebastian published was about his father. He has many times apologized for the sins of his father and those he caused pains.
His sister was born in 1984 and named Manuela Escobar. Pablo was a good man to his family. At his death, his wife and kids had to flee Colombia.
How He Died
Due to his growing criminal activities in US and Colombia, the US Navy SEALs and Delta Force joined the manhunt for Escobar. A Search Bloc was created to locate Escobar. A vigilante group Los Pepes were involved in a massacre that killed Escobar and over 300 of his associates on December 2, 1993. However, many still speculate that Escobar was not killed, rather he committed suicide.
Whatever it be, Pablo Escobar got his name listed in history as the biggest drug lord in the world and was also named as the King of Cocaine. He is worth about $30 billion, with over $50 billion of money, buried in different parts of Colombia.
Popular Pablo Escobar Quotes
Quotes from Escobar? Yes, he might be from the underworld but he is an influential figure, inspirational even. Here are some of his quotes, decide for yourself where in your inspirational ladder to place him.
"There are two hundred million idiots, manipulated by a million intelligent men."
"All empires are created by blood and fire."
"I prefer to be in a grave in Colombia than in a cell in the United States."
"Life is full of surprises, some good, some not so good."
"I can replace things but I can never replace my wife and kids."
Movies That Have Been Associated With Him
A legend, a lot of movies have been made about the exploits of the drug lord. There are "The Two Escobars" (2010), "The True Story of Killing Pablo" (2002), "Private Archives of Pablo Escobar" (2004), "Sins of my Father" (2009), "Blow" (2001), "Medellin" and "Pablo Escobar: The Terror of Colombia DVD" just to mention seven movies about "the World Greatest Outlaw".
Quick Facts about The King of Cocaine
Full Name: Pablo Emilio Escobar Gaviria
Profession: Criminal, Drug Lord
Height: 5 ft 5.5 in
Ethnicity: Colombian
Nationality: Colombia
Date of Birth: December 1, 1949
Place of Birth: Rionegro, Colombia
Education: University Autónoma Latinoamericana of Medellín
Marital status: Married (Maria Victoria Henao)
Children: 2
Astrological sign: Sagittarius