Owen Teague is an American actor who has been described as one of the fastest-growing stars in the industry. The young man started out at a very young age and has proven that he can hold his own as a movie star.
The actor, who is now best known for his stunning role in the series, Bloodline, has appeared in many other television dramas and has garnered many fans because of his apparent versatility.
Owen Teague Biography
Owen Teague was born on the 8th of December, 1998 in Tampa, a boisterous city in Hillsborough County, Florida. It was in Tampa that he grew up and developed a very strong liking for acting. The actor's parents have been identified as Gail and Gregory Teague and they are credited with helping him develop his talent when he discovered his love for acting.
At the age of four, he started performing scenes from the popular movie, Beauty and the Beast with stuffed animals at home. Shortly after that, his parents helped get him into the theatre where he started appearing in small productions and honed his skills as a stage performer. It was not long before his fame began to soar as a young man with enormous talent and great promise.
Being on stage from that young age performing and interpreting roles drew some attention to him and before long, he started getting opportunities to star in television series. In 2012, at the age of 14, he got cast to play the role of Jack in Malibu Country, an American sitcom that ran on ABC. His career as a movie star kicked off from there. The next year in 2013, he appeared as Jacob in Reckless, a legal drama TV series. That same year, he landed a role as Bobby Butler in Contest, a comedy-drama film. He went on to do two short films Under and Above and The Visitation before 2013 ran out. His reputation as a smart kid with a lot of potential on TV was fast spreading as he began to garner some fans especially young people like himself.
Teague's biggest break on TV came in 2015 when he got cast to play Nolan Rayburn/Young Danny in Bloodline, a Netflix original thriller–drama web TV series which became very popular around the world. The success of Bloodline propelled Teague into a new found fame which got him more recognition in the industry. He continued starring in the series until 2017.
Following his successful role interpretation in Bloodline, Teague went on to appear in other popular titles like Black Mirror, a British science-fiction anthology TV series and Locke and Key, an American comic book series in 2018.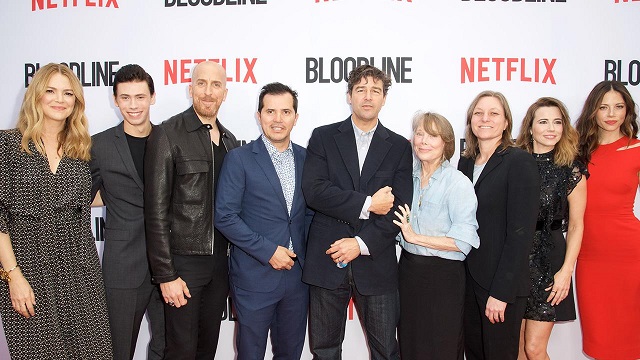 Apart from TV series, Teague has appeared in films over the years. He was among the cast of Walt Before Mickey, an independent 2015 biographical drama. He was also cast in Cell, a 2016 American science fiction horror film and Every Day, a 2018 American romantic fantasy drama film.
Over the years, Teague has often gotten movie lovers drawn to him with his smile which has been described as infectious and his versatility on camera.
His Height
Owen Teague is of average height. He stands at 5 feet 11 inches tall. The actor also weighs about 150 lbs or 68 kg.
He Went To School While Acting
It is noteworthy that Teague combined acting with schooling. While already a movie star, he took up schooling at the Macfarlane Park International Baccalaureate Elementary and joined the Movie Makers Club at the school. He also attended the Howard W. Blake High School School of the Arts where he joined the thespian club and orchestra and continued to hone his skills as an actor. Both schools are at Tampa, his place of birth.
His Mother Used To 'Act' With Him At 4 Years Old
When he was just 4 years old, Teague used to pretend to be the 'Beast' from the movie Beauty and the Beast and act out scenes from the film. He would dress himself as the beast wearing the cape and everything and his mother would usually join him to mock-act with him in their home. This early actions helped him gain lots of passion for acting.