A few people have chosen to live outside the technological and social inventions of recent years, one of them is the Kilcher family which is headed by Otto Kilcher. He has been living in the outskirts of Alaska for decades and has survived the harsh conditions, leading a subsistence life that revolves around the ability to think and figure out his way around small tools and equipment. We've covered everything you need to know about Otto Kilcher and his family below, just read on.
Otto Kilcher Biography
Otto Kilcher was born on the 19th of April 1952 in Homer, Alaska to Ruth and Yule Kilcher. Through them, Otto began to acquire the skills and knowledge to live outside of civilization.
Born to parents who were Swiss immigrants, Otto Kilcher grew up learning farming and surviving in the woods. Growing up with five siblings, he took to the subsistence lifestyle he was raised in and continued to live in the outskirts of the Alaska region, eventually growing old enough to start a family.
If Otto had any formal education, one could not possibly tell but he is a skilled mechanic, and a natural understanding of machines and how they work has further assisted his ability to survive in the woods. He has also been able to expand his skills into establishing a business, Otto Machine.
His continued choice to live in an environment with no electricity, plumbing or any of the major modern traits of civilized life drew the attention of Discovery Channel, which decided to dive deeper into the lifestyle of Otto Kilcher. Thus, the show Alaska: The Last Frontier became the conduit through which he became famous, along with other members of his family.
The show has so far led to other spinoffs, but the original show continues to air on the network, with over eight seasons released thus far. Alaska: The Last Frontier features appearances by members of his family, including occasional appearances by the singer, Jewel, whom Kilcher is related to.
What Is His Net Worth?
Otto Kilcher's lifestyle drew the interest of Discovery Channel, bringing his story to national television for the first time on December 29, 2011. The show has remained on air ever since with over eight seasons produced and over 120 episodes released so far.
Considering the popularity of Alaska: The Last Frontier, there is no denying that it has brought a sizeable financial income for Otto Kilcher and his family, an income that has given him an estimated net worth of $4 million.
Otto Kilcher's Wife and Children
If you are wondering if Otto Kilcher has a wife and has been able to lead a fine family life, then you may not have been paying attention. Otto Kilcher does not only have a wife, but he has been married a total of three times, with his current wife being a highly educated woman, a biologist named Charlotte Irene Adamson. His other two wives are Olga Von Zegasar and Sharon Mckemie.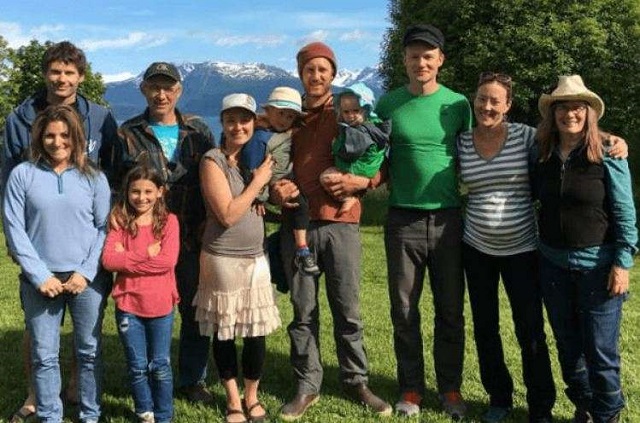 Over the course of three marriages, Otto Kilcher has had three children – two from his second wife, Sharon McKemie; they were named Levi Kilcher and Eivin Kilcher. He had his third child, August Kilcher, with his third wife. Otto has three biological sons and an adopted son named Torrey from his third wife's previous relationship.
The man has managed to pass on his lifestyle and skills to his four sons, arming them with the tools to live in the more physically demanding woods of Alaska.
See Also: Billy Brown – Bio, Age, Wife, Net Worth, Alaskan Bush People Career
Is He Dead?
A lifestyle such as his is bound to have its own health and safety challenges, but what lifestyle doesn't have one? Anyway, the crudeness of the kind of life he's been living fueled a rumor that Otto Kilcher was dead. Thankfully, it turned out to only be a rumor as the TV personality is alive and well, living in his home in the Alaska woods.

So far, the only reportable health issue is a hernia surgery that he had on the 21st of January 2016. As far as the media knows, he is living healthily with his wife and children.

Fact Check: We strive for accuracy and fairness. If you see something that needs updating,