An energetic and confident thespian, Oona Laurence is considered wise beyond her years. She is a young star who brims with emotional wisdom and childhood energy. Oona has been entertaining fans on stage, TV, and films since 2009 achieving enviable feats while also establishing herself as a versatile and talented actress. Besides her roles on stage and onscreen, not much is known about the thespian's personal life. Read on to discover everything you should know about Oona Laurence including details about her parents as well as her career achievements.
Who Is Oona Laurence?
A native New Yorker, Oona Laurence was born on August 1, 2002. She discovered her theatrical gifts from an early age. Confident that her interests were connected to her purpose, the young star debuted as an actress on stage at age 7, appearing in several theatre productions thereon. Oona further honed her performing skills at the Harkness Center for Dance after her talents earned her a scholarship at the institution.
Some of Oona's notable Broadway production credits include Seussical the Musical, To Kill a Mockingbird, as well as a lead role as Matilda Wormwood in the musical adaptation of Matilda. It was Lawrence's outstanding success on the latter Broadway production that flung her to the limelight, establishing her as a budding star in the industry.
Laurence also has impressive credits on TV including lead and guest appearances in Celebrity Ghost Stories (2011), Louie (2012), Orange Is the New Black (2015), Law & Order: Special Victims Unit (2014), and Blindspot (2016).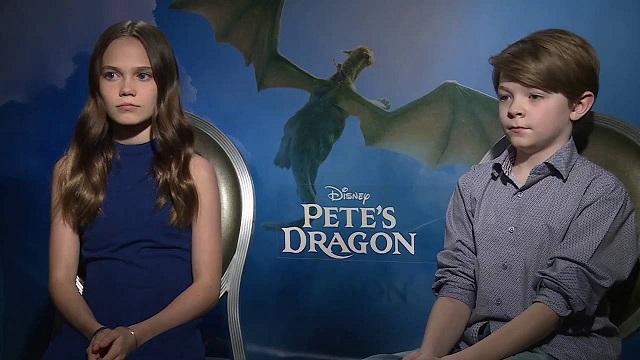 Oona Laurence is not short on credits on the big screen. Alongside several experienced actors, she can be recognized from her roles in a handful of movies such as I Smile Back (2015), A Little Game (2014), Lamb (2014), Southpaw (2015), Bad Moms (2016), Pete's Dragon (2016), and The Beguiled (2017), among others. Lawrence also lent her voice in 2018's Summer Camp Island for the Hedgehog character.
For a youngster, Oona Lawrence already has a stellar profile. Though the actress is more focused on her education for now, her talents will undoubtedly keep nailing her bigger and life-changing roles.
Who Are Her Parents?
Besides the fact that she has a family that is very supportive of her acting career, Oona Laurence has not been quite open with details regarding her parents. Thus, their identities and backgrounds are unknown. However, Oona is from a family of talented entertainers. She is the oldest of three girls born to her parents. Her dad and younger sisters Jete and Aimee also have a career in Hollywood. Interestingly, the girls' dad takes credit for effectively helping them prepare for roles and auditions. Lawrence and her family live in her hometown of New York City.
See Also: Rain Brown – Where Is The TV Actor Now?
How Much Is Oona Laurence Worth?
Oona Laurence has come a long way since she began acting in 2009. Many years later, she has comfortably carved a niche for herself in the industry, gained fame as well as some prestigious honors which may directly translate into making her a much-sought-after talent. Though the exact details of her career earnings have not been disclosed, Laurence's works on stage, film, and TV have earned her a decent fortune. The actress currently boasts of a net worth that is pegged around $500,000.
She Is An Award-Winning Actress
Oona's talents have not just earned her fame but also recognition. The actress and her co-star's stand out performances on the Broadway musical Matilda earned them the Tony Award's Tony Honors for Excellence in Theatre. Laurence is also a recipient of the 2017 Young Artist Award for her role in Pete's Dragon.
Oona Laurence Is An Avid Reader
Oona Laurence loves reading books and does not hesitate to exhibit her penchant for reading even while on set and offscreen. Some of her favorite titles include The Two Princesses of Bamarre, Matilda, and The Hunger Games. In fact, the young thespian once disclosed that if she had superpowers like telekinetics, her first option would be to get herself more books.
Her Life Offscreen
When she's not acting, Oona Laurence is just a regular kid. In addition to spending quality time with her beloved family and going to school, the actress also loves to hang out with friends.
How Tall Is Oona Laurence?
It is apparent that Laurence is still budding into a fine young lady. The blue-eyed thespian has literally grown in the public eye both physically and professionally. bearing in mind that her body measurements are only temporary statistics, Oona is currently a little above the 5 feet mark, complemented by bodyweight that is pegged around 42 kg.