Olwen Catherine Kelly is an Irish actress who has been hailed for her very pragmatic approach to acting. Even though she has only appeared in a handful of movies, the actress has stunned fans with her hair-raising performances on the screen, winning loads of accolades afterward. She is quite active on social media and is followed by loyal fans who think she is one of the entertaining movie stars who will not stop at anything to make her acting believable even if it means stripping naked on camera.
As an actress, Olwen Catherine Kelly is best known for her performances in The Autopsy of Jane Doe, a 2016 supernatural horror film and in Winter Ridge, a 2018 drama/thriller movie. She has also starred in other projects like Darkness on the Edge of Town.
Olwen Catherine Kelly Bio
The exact day, month and year in which Olwen Catherine Kelly was born has remained quite elusive over the years. This is because the actress has kept mum on the matter despite fans pushing to find out details about her birthday. Some reports insinuate that she was born in 1987 but this has not been confirmed just yet.
Not much has been revealed about who Olwen Catherine Kelly's parents are as their identities have been remained vague over the year. The actress has four siblings; she has one sister and three brothers with whom she spent her early days growing up. However, their identities and what they do now have not been revealed as well.
The names of the high school or university where Olwen had her education are unknown at the moment. It is however believed that she attended college. The actress has always had an interest in acting and started dreaming about making a career out of acting from when she still young. She made this disclosure during interviews she granted the press.
1. Her acting career
Olwen Catherine Kelly kick-started her acting career in 2014 when was cast in Darkness on the Edge of Town, a drama crime movie. Olwen played the role of Aisling Callahan in the movie and used the opportunity to gain maximum experience on set as she got ready to get bigger as an actress.
In 2016, Olwen made appearances in Why Life Sucks When You're in Your 20s, a TV series. She appeared as the 'Girl in short skirt' in an episode called It's Contagious. The same year, she was cast as Jane Doe in The Autopsy of Jane Doe, a supernatural horror film. The movie which became very popular, was nominated for several awards and won some. The film's popularity increased Olwen's fame as well. The interesting thing about the film is that Olwen played a corpse in the movie and had to lie down for most parts of the film while an autopsy was carried out on her.
After her outing in The Autopsy of Jane Doe, the actress proceeded to feature in Just Model Things, a TV series in 2017. She then starred as Jessica in Winter Ridge, a thriller movie. She also had roles in Ascension, a short film and The Obscure Life of the Grand Duke of Corsica, an adventure/drama movie.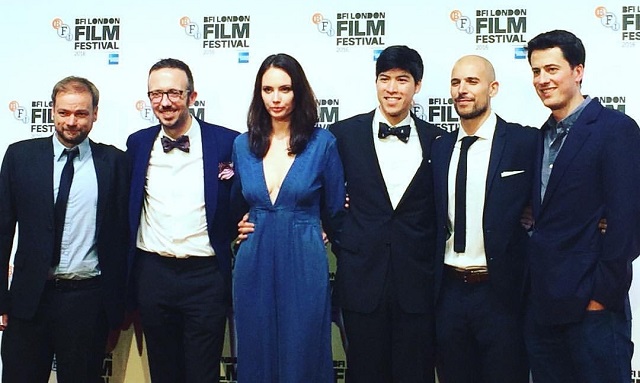 2. She is also a model
Apart from her acting, Olwen Catherine Kelly is also a model. Being an attractive woman, it has not been difficult for her to land modeling gigs. The actress has modeled for some brands over the years.
Olwen has modeled for magazines such as Next as well as for TK Maxx and a host of others. The actress is very confident about her body and preaches body positivity when she has the chance.
3. Net worth
Having been in the movie industry for quite a whole, it is doubtless that Olwen Catherine Kelly has raked in some money for herself over the years. She has also worked as a model, being an attractive woman who knows her onions.
However, the exact net worth of Olwen Catherine Kelly has not been revealed at the moment. With time, the accurate figure might emerge.
4. Relationship
Olwen Catherine Kelly is not single. The actress is actually in a relationship with a man, however, the interesting thing is that she has kept his name hidden from the public. According to her, she and her man first met in Hackney dive bar in London and have been together for some time. Apparently, with time, the identity of her partner will be demystified.
5. Body Measurement
Olwen is a beautiful woman and is admired by fans for her cute body stature. The actress stands at 5 feet 10 inches in height. Her exact weight is not yet known. Her body measurements have been given as 30-26-36 inches for her breast, waist, and hips respectively.
READ ALSO: Claudia Doumit – Bio, Career Achievements, and Love Life
6. She's loved on social media
Olwen Catherine Kelly is quite active on social media. She has more 60,000 followers on her Instagram page and these followers are also very active. They are always in her comment section asking her questions and reacting to her posts in many positive ways.