Nicole Boyd is a popular name in Rock and Roll, definitely not because of her abilities in singing or playing any musical instrument, but for being the wife of the famous skateboarder, actor, TV personality and musician, Brandon Cole 'Bam' Margera. One factor that sky-rocketed her to fame was the fact that she exchanged vows with her husband on a stage in the presence of Bam's bandmates and fans; a feat which proved too big a spectacle to be forgotten in a hurry.
Besides being the wife of the famous rock icon, Nicole is an ardent photographer by profession and has also thrived as a graphics designer, model, and actress. Let's learn more about her, shall we?
Nicole Boyd Biography 
Not much is known as regards the birth of Nicole Boyd, but of the little information available to the mainstream, we can tell that she was born in La Mirada, California and is known to celebrate her birthday on the 24th of January every year.
She is of Caucasian ethnicity and of American nationality. As a result of her private nature, there is literally nothing known about her educational qualification and childhood; she rarely talks about it.
But then, despite her obsession for privacy, she has been unable to hide her unfathomable love for family; she constantly posts pictures of her brother Warren Michael and other members of her family on her social media page. At the event of her father's passing, the manner at which she grieved his death on Instagram goes a long way in explaining the commitment and love she has towards her family.
As a photographer, Nicole Boyd experienced mild success and as a result of that, she decided to delve into acting, thus working briefly as an actress at Pennhurst Asylum.
Relationship With Bam Margera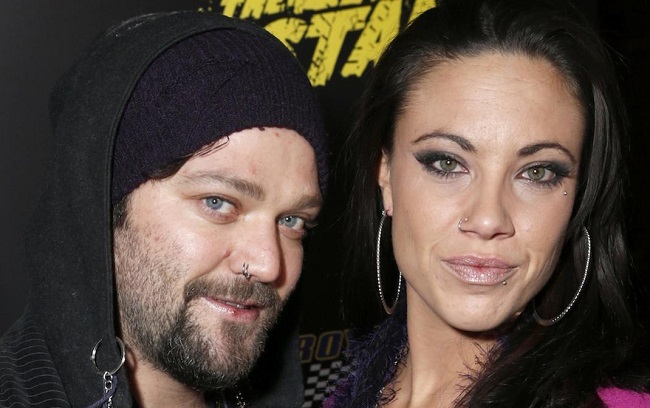 The year 2012 was a turning point in her life as it was the year she met Bam Margera during a concert at the Phoenix Theatre in California. They immediately became friends and in less than no time – lovers.
On October 5, 2013, barely a year after Bam Margera's divorce from his first wife Mellissa Rothstein, the love birds decided to tie the knot in the most thrilling fashion – an onstage wedding in ReykJavík, Iceland, in the presence of thousands of fans at a charity event. After exchanging wedding vows, Bam and his band F**Kface Unstoppable would go on to give their audience the performance of their lifetime.
Ever since getting married to her beau, Nicole has experienced a massive surge of interest in her career. She has risen to become the bands official photographer, thus making her part of the band in a way. Her marriage with Bam has been waxing stronger by the day with no rumors pointing to an impending divorce.
Facts You Need To Know About Nicole Boyd
The following are some facts you need to keep in mind about Bam Margera's wife.

1. On December 23, 2017, Nicole transitioned from being just a woman to a mother after giving birth to a healthy baby boy whom she and her husband named Phoenix Wolf in remembrance of the place they met.

2. By virtue of being a photographer, actress, model, and graphic designer, Nicole Boyd is expected to be worth a huge sum of money. However, she hasn't revealed the exact figure of her net worth. Her husband, on the other hand, has an estimated net worth of $50 million.

3. Nicole has been involved in a few controversies in the past. In May 2016, while driving under the influence of alcohol, she bashed into a Hyundai car, getting herself arrested and confining the driver of the car to the hospital for a checkup.

See Also: Lena The Plug (Lena Nersesian) – Bio, Partner (Adam Grandmaison) and Other Facts

4. Lady Boyd and her husband Bam Margera may appear as the perfect couple, but like every other couple, they still have disagreements once in a while. On August 14, 2016, while having dinner at a fancy restaurant in Helsinki, they had a very heated verbal disagreement which led to his arrest. He wasn't charged with any crime as the arrest was a move to keep him in check; the musician was set free the following morning.

5. There is no information in terms of her height, weight, and other body measurements. But then, it is very obvious that she is a good-looking woman. Her most alluring body feature is her long brown hair and eyes.

Fact Check: We strive for accuracy and fairness. If you see something that needs updating,