Hollywood is brimming with glitz and glamour. Yet the few years have too great a transformation with  more nerdy girls being portrayed in the scripts of modern movies and TV shows.
However, those seemingly geeky or unglamourous girls are not really bad-looking. Though they may seem ugly and too plain for Hollywood, but underneath those glasses and graceless clothings, there lies real beauty. Here are 10 'nerdy gals' that look gorgeous in real life.
Gillian  Anderson – FBI Special Agent Dana Scully (X-Files)
FBI Special Agent Dana Scully is a fictional character in the Fox science fiction-supernatural television series The X-Files, played by Gillian Anderson
Gillian may look nerdy in the movie but that doesn't make her any less sexy in reality. Of course her role as FBI Special Agent Dana Scully in the long-running and famous series The X-Files obviously concealed some of her endowements.
The smart and funny red-haired Dana Scully who paired with Fox Mulder portrayed by David Duchovny in the movie represents the real personlaity of Gillian who was among the gifted  students in high school. She is certainly our all­time geek favorite.
Amanda Seyfried (Jennifer's Body)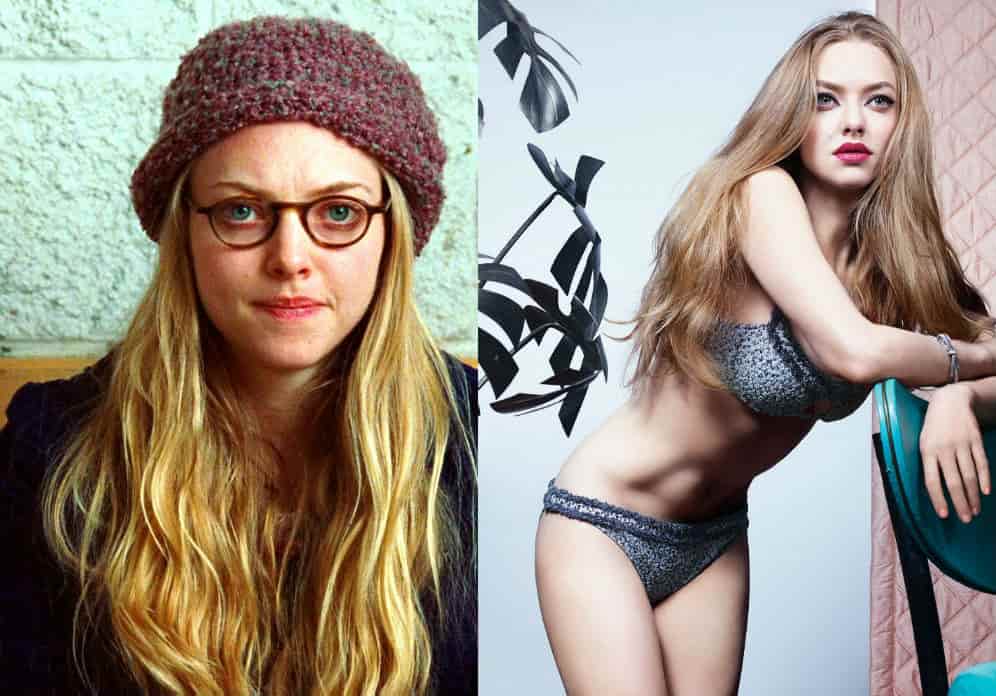 Remember the unfashionable and socially boring Anita from 'Jennifer's Body'? Yea in the movie she seemed clumsy, awkward and looked nothing comparable to her bestfriend played by Megan Fox. In reality, however, she is just as beautiful as she appears on TV only that she chooses most times to show off her sexiness in revealing dresses.
Emma Watson (Harry Potter)
Actress Emma Watson has changed a lot since appearing in Harry Potter. Unlike her character in the magical movie where she was portrayed as a nerdy student, Emma Watson is hot and sexy. Her high-standard style and activeness now is nothing compared to that of the Hermione Granger we know in Harry Potter.
Zoe Saldana (Star Trek)
Star Trek Beyond star Zoe Saldana is another star who looks really alluring in real life. Her portrayal as the wonderful Uhura who is awesome under the command of captain James T. Kirk and even at being a leader herself may not have given everything she is made of. In reality, Zoe is just as stunning as she is in the movie that depicted her as a cute fighter. The star also loves to watch sci­fi movies like Blade Runner and Metropolis.
Melissa Rauch (The Big Bang Theory)
We all love the lively and cheeky Bernadette from 'The Big Bang Theory. Portrayed as Howard's wife, the star is exceptionally intelligent and seems best at science projects way more than the rest of the guys. But that couldn't conceal the fact that she radiates beauty.
It will be hard to hide her hotness with those golden locks and unique face. Good enough, the blonde beauty doesn't look any different off the screen. The star turns heads at every event she walks in to not just for her face but for her entire appearance.
Alyson Hannigan (Buffy)
Alyson gained more fame after featuring as Willow Rosenberg on the television series Buffy the Vampire Slayer. In the movie, she appeared as the stunning nerdy friend of Buffy the Vampire Slayer. She began as a stereotypical best friend of the main heroine, but her character took an unexpected turn becoming complicated and awe-inspiring. Willow is nerdy but confident and that's what can be said of Alyson in real life. Willow is an utterly beautiful character in 'Buffy' and in real life, she is everything amazing!
Read Also: Worst Tourist Photos That Will Make You Cringe
Ariel Winter (Modern Family)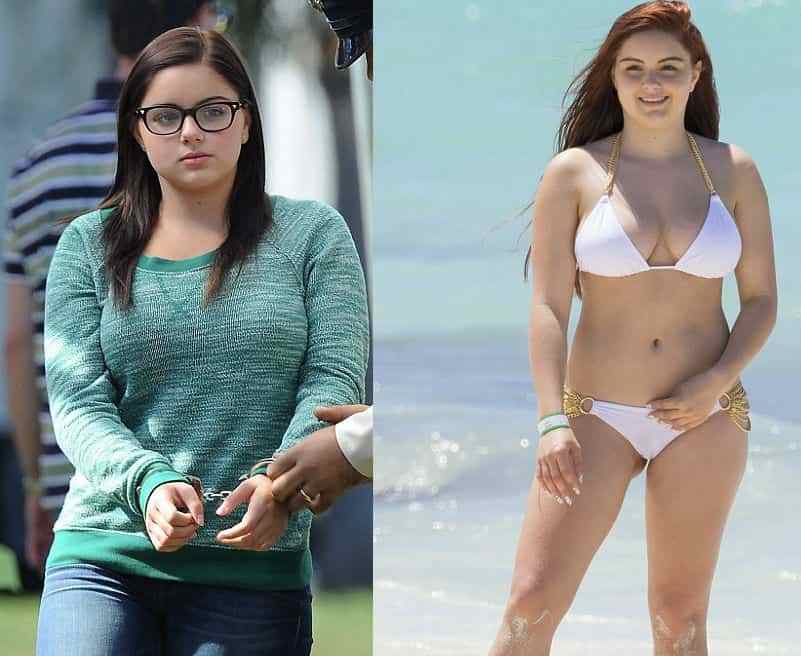 Ariel made movie history when she was cast as Alex Dunphy, a conservative girl that's really pure and shy. In the movie, she showed off her acting ability and appeared as a smart girl who was searching for attention and recognition. The character of Ariel indeed depicted a little of her intellect and superiority wherever she can and puts all her accomplishments to get approval. In actuality, Ariel is a cute and sexy lady who can attract just about anybody.
Zooey Deschanel (New Girl)
In the film New Girl, Zooey acted as a nerd, but in a very cute or adorable way. After the movie, she became a cool representation of a nerdy girl. Though the character of Jess is almost Zooey's real­life personality, we can't deny that Zooey Deschanel is much more attractive and bold in real life. Even Jess' nerdy dressing couldn't conceal the sweetness that lies within and outside Zooey!
Alison Brie (Community)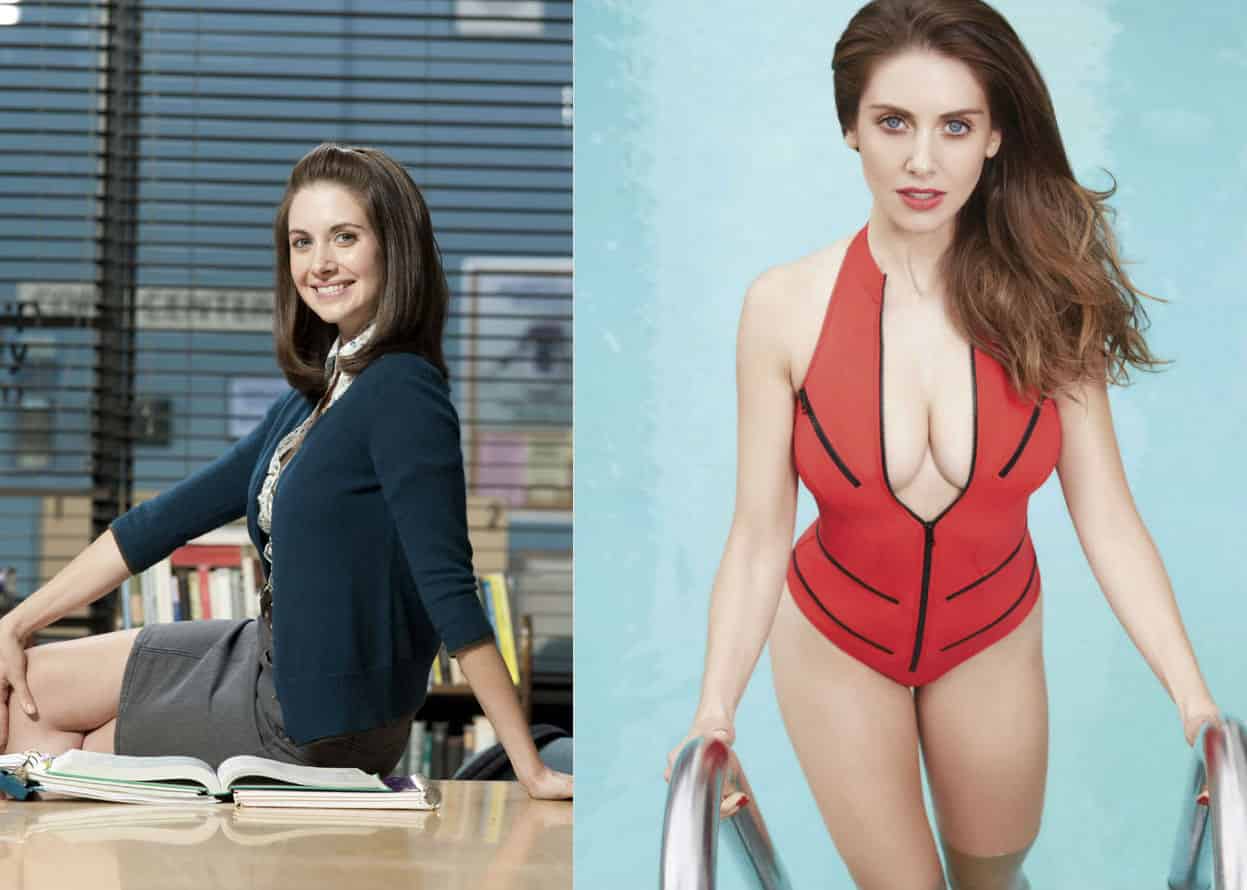 Alison Brie may be the most vivacious and personable geeky girl among the odd people taking up tiring and boring scenes. But the writers gave her roles a good kick in the pants spicing up her roles with sexy situations. And she, of course, killed the role with her rocking body and look. While she hid inside boring outfits, that didn't stop us from knowing that Alison rocks! Her cuteness seems unstoppable. In the 'Community' she was nominated as a gentle 18-­year­-old who is younger and more decent than the rest of her friends. The movie played a role in unveiling her attractiveness and we are grateful for that!
Emily Bett Rickards (Arrow)
Her role in the film 'Arrow' remains so dear in our hearts especially for the connection between her and the main lead, Stephen Amell. That role earned her a constant place in the show and also helped her in building an insurmountable fan base with each episode. By her role as Felicity Smoak, she is an utterly know ­it ­all nerd who always hid her beautiful eyes in glasses. She also loved gwaky clothes, still her cuteness was cut-clear