The popularity of shows like Game of Thrones could depend on a variety of reasons mostly ranging from its complexity, power struggle, never-ending frustration to its unconscious but strong desire to be liberal. To some, it may be because of how it allows its female characters to rise to powers in a world largely dominated by men. Female characters like Myrcella Baratheon are well represented in the HBO series by the Irish actress Aimee Richardson and later by the English actress, Nell Tiger Free.
Although Free appeared in the fifth and sixth season of the series, her role cannot be overlooked. While a whole lot has been written on the characters of the TV series, our focus in this article is on the actress who portrayed Myrcella in the later part of the series, Nell Tiger Free. Here is more to know about her.
Nell Tiger Free Biography 
Nell Tiger Free is a young English star in the entertainment industry born on October 18, 1999, and raised in Kingston, Surrey, southwest London, England. The actress grew up with her mother Amanda Free who is a yoga expert, and her father whose name is not yet revealed. She also has an older sister who goes by the name Betsy Free.
While Besty graduated from the University of Cardiff, Nell's collage details cannot be found, however, there are records that she attended Teddington School, a co-educational school located in Teddington, south-west London. She still lives with her parents in Britain.
She Made Her Acting Debut As A Teenager
Although there are no adequate details on how Nell Tiger Free developed an interest in acting, she received her first acting role at the young age of thirteen, in the 2012 British coming of age film, Broken where she acted as Anna.
Despite the film receiving mixed reviews by critics and holding a 62% rating on Rotten Tomatoes, it generated Nell the popularity she needed. The same year, she received a role as Chloe Crumb in Mr. Stink, a 60-minute TV film adaptation of David Walliams' novel of the same name. Game of Thrones is apparently Nell's hit role which brought her to the limelight but it is likely that she was chosen for the role based on her performance in the detective drama series, Endeavour, where she played in a single episode as Bunty Glossop. The show, on its own, garnered over 6.5 million views since it premiered in 2014. As of March 2019, the series was recommissioned for its seventh season.
Her First Appearance on Game Of Thrones Was in the Fifth Season
Nell Tiger Free appeared in the fantasy drama television series in its 5th season, replacing actress Aimee Richardson as the older fictional character of Myrcella Baratheon. Nell's character is one of the three children of Jamie and Cersei Lannister. She was initially thought to be Cersei Lannister and King Robert Baratheon's daughter but it was later discovered that she was a product of incest from the Lannister twins.
Princess Myrcella Baratheon is described in the show as a beautiful, delicate and courteous lady who possesses all her mother's beautiful qualities but not her cruel nature. She was betrothed to Prince Trystane Martell to marry him when they are much older. However, the marriage never happened as she was poisoned by Ellaria and the Sand Snakes.
Nell was apparently 14 years old when she took up the role in the HBO series and according to reports, she was at that time two years younger than the previous Myrcella Baratheon played by Richardson. Hence, her casting appears to go against the show's tradition of ageing up characters. This indicates that the showrunners were greatly impressed by the performance of the English actress during the audition.
Nell Tiger Free is a Singer
Aside from being an active actress, Nell also sings. She apparently has been into music way before she became an actress. She, however, only managed to release her first album, No Tie Friday, after she turned 18 years of age.
Her Net Worth
The TV actress notably earns about $500,000 for every episode she appears in GOT. Hence, her role in the fifth and sixth episodes of the series must have generated a huge amount that could stand as her net worth. Part of her earnings also comes from her singing career although she has only released one album. Despite all this, the exact figure of her net worth is not yet known.
See Also: Genie Francis Daughter, Husband, and Net Worth
She is in love with Dean-Charles Chapman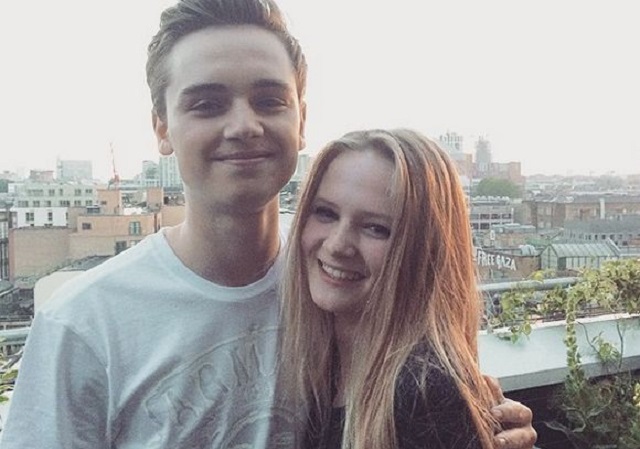 As a rising star in the entertainment industry, Nell Tiger Free has been involved in some relationship rumors. The most recent is her rumored involvement with a fellow GOT star, actor Dean-Charles Chapman, who starred as her brother, Tommen Baratheon, on the show. The duo has been reportedly together since 2015.
While the two are yet to comment on the rumours, several media channels reported them as being in a relationship.