The world is being increasingly awake to the high importance of entrepreneurship both in personal, regional, national and international economies. Apart from the philosophical fact that it tasks our respective ingenuity and makes us fulfill our human responsibility to be creative and get better evolved, entrepreneurship reduces unemployment, creates needed but lacking values and gives the economy a facelift in a number of other ways. Then, at personal levels, it gives one more freedom both in living and earning. It is why people from all walks of life are embracing the new trend of trying to float or invest in one business or another. Thus, in this post, we bring to you a dozen professional NBA players who became entrepreneurs eventually.
1. Michael Jeffrey Jordan
Also popularly known by his initials 'MJ', Michael Jordan was born on February 17, 1963. He deserves a solid place among NBA professionals who became entrepreneurs because not only has he invested principally in the game that made him (being the chairman and owner of the NBA team, Charlotte Hornets), but he is among those NBA bigshots who have become billionaires through clever investments.
This is in addition to his endorsements of several brands such as Nike, 2K Sports, Chevrolet and more which reportedly rakes in an estimated $40 million in yearly earnings for him. He also runs a chain of restaurants and a couple of other businesses. His net worth is estimated at $1.1 billion.
2. Shaquille Rashaun O'Neal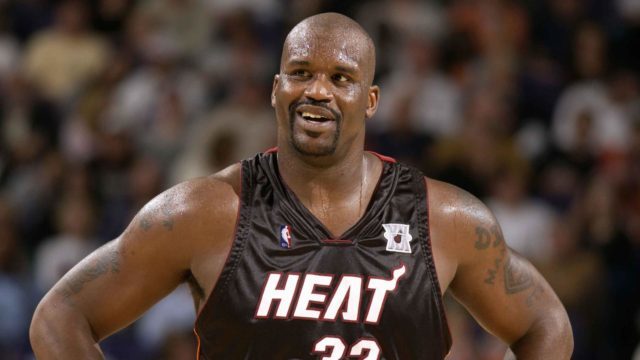 After a career that lasted for 19 years between 1992 and 2011, Shaquille has retired from professional basketball now, however, he started investing while he was still an active player. Thus, he has investments in highly prestigious corporations like Google, Apple, General Electric, Papa John's Pizza, Muscle Milk, Pepsico and more. Also, he does not only invest heavily in real estate, but he brings an interesting charitable new idea to the sector.
The idea involves helping homeowners whose properties have slipped into foreclosure to recover the properties by buying up their mortgage before reselling the property to their owners while making a profit in the process. He is a minor shareholder in the NBA team, Sacramento Kings and also bought up one location of Krispy Kreme Doughnuts Inc in Atlanta. With these and other investments, Shaq has a rapidly increasing net worth of over $400 million right now.
3. Jamal Mashburn
Jamal's professional playing career lasted between 1993 and 2004 during which he repped 4 NBA teams. After his retirement, Jamal has been actively investing in different sectors to the tune of over 80 businesses. For instance, like Shaq, Jamal has a major stake in Papa John's Pizza where he has almost 40 franchises. He also has over 30 franchises in the Florida-based restaurant chain, Outback Steakhouse. He also invests in car dealerships and a host of other businesses and currently worth $45 million.
4. Quentin Richardson
Quentin Richardson enjoyed an NBA career that lasted from 2000 to 2013 and spanned 6 teams and seven separate contracts. Although much of the media and the public are oblivious of it, Quentin has also joined the league of professional NBA players who became entrepreneurs with the franchise he recently bought in the restaurant chain East Coast Wings And Grills. What matters, even more, is that Quentin has a plan to invest more and more in the restaurant subsector with his net worth of $23 million.
5. Kobe Bryant
The former Lakers' man/five-time NBA Champion Bryant Kobe was one of the NBA professionals who also became entrepreneurs. After a 20-year career that lasted from 1996 to 2006 and spent entirely at LA Lakers, Bryant went into a full-time business with his career earnings. First of all, we know of his eponymous company Kobe Inc which is concerned with building and investing in brands within the sports sector. It was through Kobe Inc that Bryant invested in the startup sports drink BodyAmor SuperDrink.
His identification with the brand turned out to be highly beneficial to the point of attracting Coca-Cola to invest in the same company which gave it all the boost it needed. Kobe also floated a venture capital firm named Bryant-Stibel with his friend Jeff Stibel and through which they invest in a wide range of sectors. Besides, Kobe has written the bestseller The Mamba Mentality: How I Play (published on Amazon.com in October 2018). He has a growing net worth of $500 million. Bryant died on January 26, 2020.
6. Ulysses Lee Bridgeman
Also known as 'Junior', Ulysses Bridgeman was born on September 17, 1973, and his NBA career lasted from 1975 to 1987. There are many of these NBA professionals who became entrepreneurs only by chance or because someone brought a business idea to them. As for Ulysses, however, he had always wanted to become a businessman, thus, while he was still playing actively, he would spend his off-seasons working with and understudying the business model of the American fast-food restaurant chain Wendy's.
After his retirement, he still invested in Wendy's to the point of owning up to 100 franchises of the brand. Eventually, he sold his stake in Wendy's and subsequently floated his self-named Bridgeman Foods which has won a bottling contract for Coca-Cola since 2018. Bridgeman has a growing net worth estimated at $600 million.
7. Chauncey Ray Billups
Born on September 25, 1976, Chauncey Billups' NBA career lasted between 1997 and 2014. A five-time NBA All-star and 3-time member of All-NBA team, Chauncey had a great career that saw him playing in 9 NBA teams and also playing for the US National Basketball Team. Not many people seem to realize that Chauncey is one of the professional NBA players who became entrepreneurs all because he doesn't seem as all-out as Bridgeman mentioned before. In fact, it seems that Bridgeman is the one who 'converted' Chauncey into entrepreneurship. Why do we think so? The only record of his investment that we can find is the one he teamed up with Bridgeman to do by purchasing 30 Wendy's franchises. Chauncey is correctly worth an estimated sum of $45 million.
8. David Maurice Robinson
Considered one of the most decorated NBA players ever, the ex-US Naval officer David Robinson is a whooping 10-time NBA All-Star and 2-time NBA Champion. He also was the NBA Most Valuable Player in 1995 and also won Olympic Gold on two occasions. After his playing career that lasted from 1989 to 2003, Robinson co-founded the private equity firm Admiral Capital Group with the former Goldmann Sachs executive Daniel Bisichis.
Named after Robinson's nickname 'Admiral' (a name he earned as an ex-naval officer), Admiral Capital Group is the owner of Centerplate Inc. (formerly, Volume Services America Inc.), a well-regarded international food and beverage company that carters to entertainment venues and has clients across the world. The business group also owns up to 10 upscale hotels and several real estate concerns in the US. Robinson's net worth is currently estimated at $200 million.
9. Andre Tyler Iguodala
Born on January 28, 1984, Andre Iguodala has been an NBA star since the 2004 draft. The Afro-American who currently plays as a swingman for Memphis Grizzlies is also one of the professional NBA players who became entrepreneurs. Being a clever pro, the three-time NBA Champion and one-time league Most Valuable Player is not already only saving but also investing for the rainy day. His investment mainstay is in the tech industry which has seen him investing in tech giants and also in a number of start-ups.
Indeed, Iguodala's Silicon Valley partnerships have inspired Bloomberg to start an annual event named Players' Technology Summit which is mainly focused on helping pro athletes find investment opportunities in the tech industry. He currently earns an annual salary of $12.5 million and has his growing net worth estimated at $50 million.
10. Dwight David Howard
Dwight was drafted only in 2004 and currently plays for the Grizzlies but he is already an eight-time All-Star; made the All-NBA team for eight times also, and has series of other recognitions lined up to show for his great exploits in the game. Dwight is one of the NBA professionals who became entrepreneurs recently by joining a group of angel investors to invest over $2 million in the startup e-commerce-based social media platform, Tapiture in 2012. Although the business closed down in October 2015, it seems their investment profile has been transferred to some other company because  Tapiture has been metamorphosing into an international shipping system named Playboyshop.com, a service that may be similar to Amazon.com. Dwight is currently worth about $140 million.
11. Michael Wesley Redd
Michael enjoyed 12 years of an eventful NBA career that lasted from 2000 to 2012 during which he filled the position of a shooting guard for Milwaukee Bucks and Phoenix Suns. As one of the 12 professional NBA players who became entrepreneurs, Michael has invested in Azoti, a startup founded in 2011, which helps to optimize the food value chain by connecting food vendors and food producers end-to-end. Michael currently has a net worth of $45 million.
See Also: So This Is How NBA King Lebron James Spends His Millions
12. Dave Bing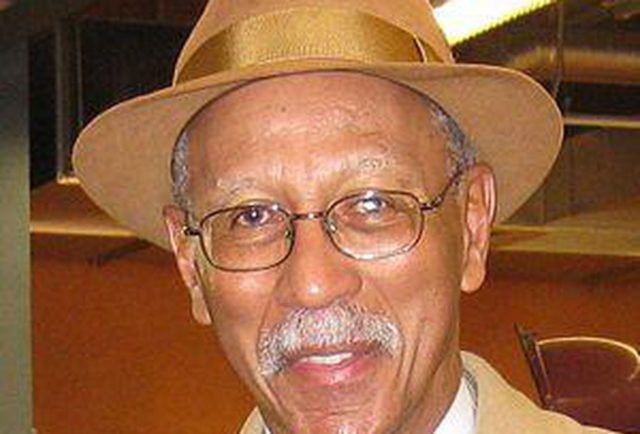 Last but far from the least, we come to the basketball Hall-of-Famer and veteran ex-NBA pro, David Bing. Born on November 4, 1943, the former Mayor of Detroit, Michigan enjoyed an NBA career that lasted for 12 seasons between 1966 and 1978. After retiring from his athletic and political career, Dave is now one of the former NBA professionals who became entrepreneurs.
Although he played in the NBA when players were not yet well paid, Dave managed to invest the little he had and even lost all his investment at a time after he founded a company named Bing Steel. The business eventually bounced back and has since rebranded to Bing Group. He has a modest net worth of $5 million.